Shelly Terrance begins each day with 30 minutes of stretching and meditation to ease joint pain and stress caused by lupus, a chronic autoimmune disease that can damage any part of the body.
Terrance, 52, used to swim laps but had to give that up a few years ago when a tracheostomy placed in her neck made swimming impossible. She then picked up golfing but had to give that up last year when doctors added oxygen therapy to her long list of treatments. The oxygen tank and tubes were too cumbersome on the golf course. 
"Every year, something else is added to my illness. I have another scar to tell my story," Terrance said. "There's so much out there about breast cancer and Alzheimer's all these other diseases, but you don't hear as much about lupus, and people are dying from lupus, too. I know this because last year I wasn't on oxygen, and a few years before that I didn't have a trach."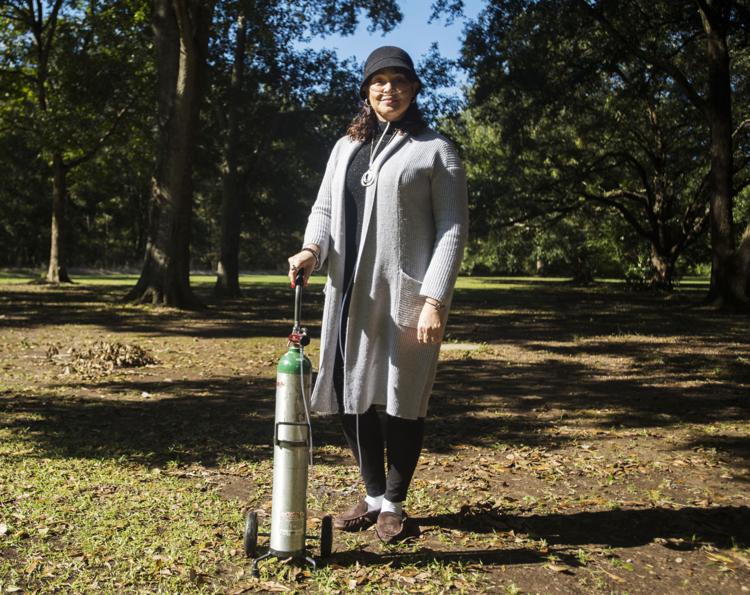 Terrance is just one of about 1.5 million Americans with lupus, which is most prevalent among minority women, according to the Lupus Foundation of America. There is no cure for the chronic disease. Instead, each patient is treated as complications arise while the immune system attacks and destroys healthy tissue and organs. For Terrance, the disease primarily affects her lungs, brain and joints.
Terrance has found some comfort in recent years through the 4A's Sisters Lupus Foundation. The local organization was started in 2011 by four sisters who lost their mom and stepmom to lupus. Even though the sisters don't have lupus, they hoped to educate others and raise awareness about lupus in Acadiana while providing emotional support and financial resources for those directly affected by it.
"Nobody talks about it," said Brenda Andrus, the sister who pushed to start the organization. "They talk about cancer and sickle cell and diabetes and heart health, but not this. It's a silent disease. Even though we don't have it, we want people to come together and know they're not alone. We just want people to talk about it."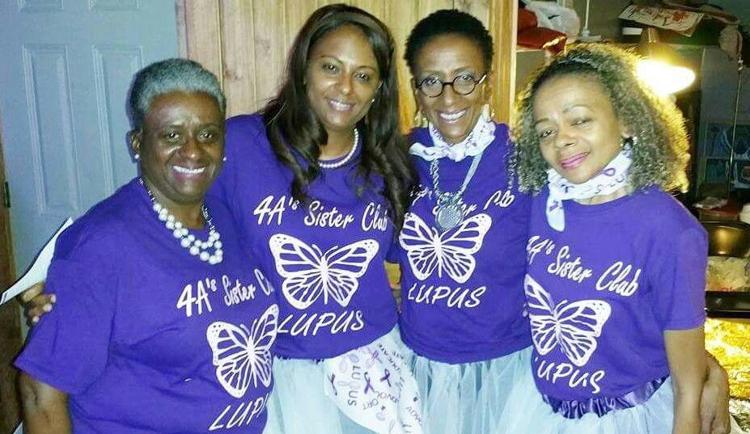 Andrus, 61, was just 8 years old when her biological mom died from complications of lupus. Her mom was just 30 years old. She remembers her mother struggling to curl her hair or button her shirts because of the crippling joint pain. She also remembers having to be "quiet and still" because of the disease that kept her mom in bed more often than not.
Andrus would learn more about lupus after her dad remarried because her stepmom also had the chronic disease. Andrus and her sisters lost their second mother to lupus in 2007. Soon after, they decided to start the 4A's Sisters Lupus Foundation.
The foundation hosts monthly support group meetings at 6 p.m. on the third Thursday of each month at the Girard Park Recreation Center.
"People cry when they finally come to one because they don't realize others have it or their families don't understand it," Andrus said. "The families think they're faking. They don't understand the history of lupus."
For those like Terrance, who coped with lupus for two decades without a support system, it's been a much-needed resource.
"There isn't much out there, nothing else like it in this community," Terrance said. "I want people to know this organization exists and let them know that lupus is real. This exists so we can get people together, stand together and not be alone. There is help."
Terrance was diagnosed with lupus in her late 20s after she developed what she thought were severe headaches that led to blackouts. They actually were seizures, and at one point she was having about 10 per day.
At the time, she was raising two school-age children and working as a customer service representative for a phone company. Terrance would have to rely on others to get to and from work; she legally could not drive because of the seizures. Even with medication, she would still have seizures at work, sometimes even losing bladder control during the episodes. 
By her early 30s, she would qualify for disability benefits because the seizures and other complications of lupus made it impossible to stay in the field she'd worked in for 17 years. 
Today, lupus is her full-time job. Terrance goes to at least two doctors' offices each week, has more than two dozen prescriptions to keep track of and must keep her medical equipment and home clean to avoid more complications.
"This is a good day. Today is a good day," she said on Thursday. "I'm able to walk outside and look OK, but people don't know the back end of what you go through just to make yourself look good."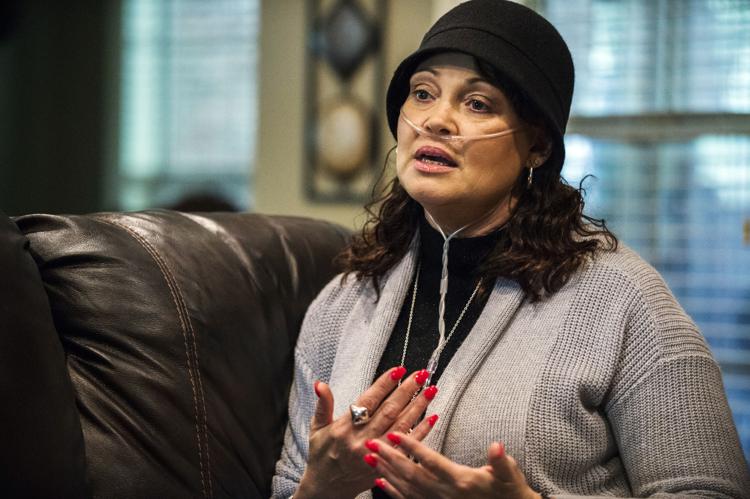 About $20,000 is lost annually by each lupus patient as a result of healthcare expenses and lost productivity, according to the Lupus Foundation of America.
For Terrance, that number is likely much higher. Her husband works as a school bus driver and also does construction and janitorial work on the side to help pay for their growing medical bills.
Terrance received a small donation last year from the 4A's Sisters Lupus Foundation to help offset expenses.
In addition to the monthly meetings, the local foundation gives out cash awards ranging from $300 to $500 to locals with lupus each year. Wednesday is the deadline to apply for this year's awards.
The 4A's Sisters Lupus Foundation raises money for the awards during an annual music fundraiser. This year's event happens at 2 p.m. Sunday at The Brass Room, 1302 Surrey St. The All American Mini Music Fest will feature performances by Major Handy, Larry Neal, April Jackson, Steve Adams and Dr. Boogie. Tickets cost $15 in advance or $20 at the door. 
Learn more at 4asisterslupus.com.