Lafayette filmmaker Brennan Robideaux has spent the last three years traveling the world to capture pivotal and personal moments of a pole vaulter named Armand "Mondo" Duplantis.
Robideaux didn't know Duplantis would go on to break the world record when he approached the athlete three years ago about shooting a documentary, but Robideaux had a good feeling. After all, the athlete had just broken the high school world record as a 17-year-old competing for Lafayette High School.
"From my perspective, it was a very calculated risk," Robideaux said. "For others who weren't privy to the sport, they thought I was a little insane to fly around the world and sleep on floors and spend so much money for this."
That's all changed when Duplantis, now 20, broke the world record two times in a week and is considered the favorite for this summer's Olympic Games in Tokyo.
Duplantis jumped 6.18 meters — about 20 feet, 3 inches — Saturday at the Muller Grand Prix in Glasgow, Scotland, to break the world record 6.17 meter jump he made just one week prior during the Orlen Copernicus Cup in Torun, Poland.
The previous world record of 6.16 meters was set in 2014 by French pole vaulter and Olympian gold medalist Renaud Lavillenie.
"It still doesn't really feel real," Duplantis said Friday during a phone interview. "I'm just kind of on cloud nine right now. It's something that I've been kind of going for ever since I was 3 years old. It always felt like it was in the far future and never felt so close to me. For it to actually come together and happen, it's unbelievable."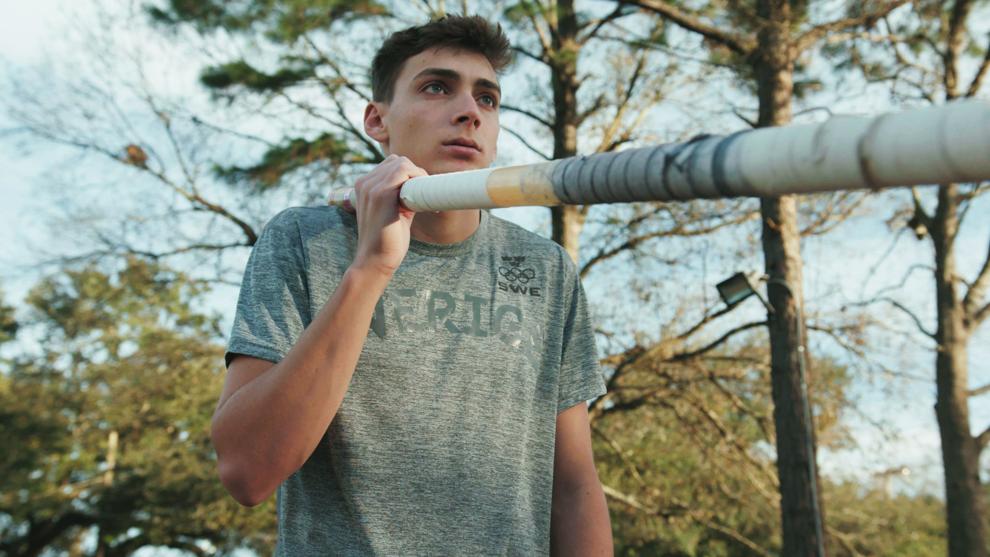 Robideaux released the trailer for "Born to Fly" this week and created an online fundraiser for the film. He plans to complete his feature-length film this summer as Duplantis competes in the Olympics.
The filmmaker has between 500 and 1,000 hours of footage for the documentary, including home video clips of Duplantis pole vaulting in his backyard and of his parents competing in track and field events during their college years at LSU.
"I'm still processing Mondo's world record jump," Robideaux said. "I knew deep down it would happen one day, and the fact that it's happened gives me sheer elation. But now the pressure is on me. Before, I was finishing the documentary whenever, but now it's on me to finish it."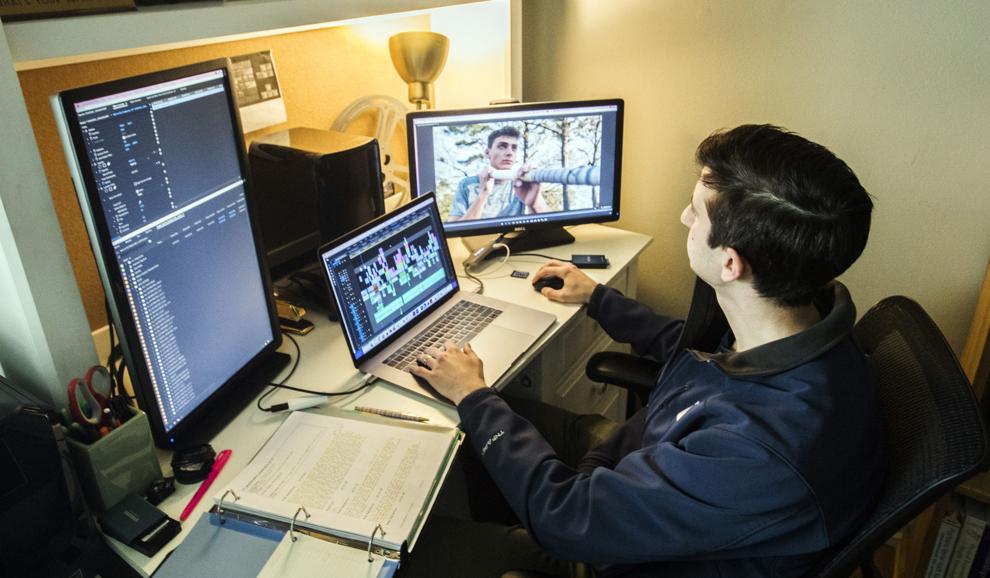 Duplantis's parents were excited when Robideaux approached the family three years ago about shooting the documentary, but Duplantis said he was hesitant. He'd recently gotten a lot of media attention, including a feature in The New York Times, and wasn't sure if he wanted cameras filming his every move.
But it only took an in-person conversation with the filmmaker for Duplantis to agree to the documentary.
"I just liked him as a person. I liked Brennan," Duplantis said. "He was somebody that I wanted around me, and I think that's why this documentary is going to be so special. There's going to be a lot of inside stuff because he's in my hotel rooms. He's with me all the time, and he can only get the behind-the-scene footage because I like him so much. I don't let people into my life as much as I've let him in, so I think he's going to get a really good insight into things."
Duplantis and his father said they quickly forgot about the camera's presence, which has led to some valuable footage for Robideaux.
"At first it feels weird to be mic'd up, but after a while you forget about it," Greg Duplantis said. "It's kind of cool. You're more spontaneous. Mondo's hard-headed, and I'm hard-headed. And I'm his coach, and I'm his dad. You're going to have arguments and disagreements.
"He's precocious. Somebody who sets a world record or is that good — they're hard-headed, and he's not an exception to that rule. They have a very strong mind about what they want to do and what's right and what's not right, and most of the time they're right about it."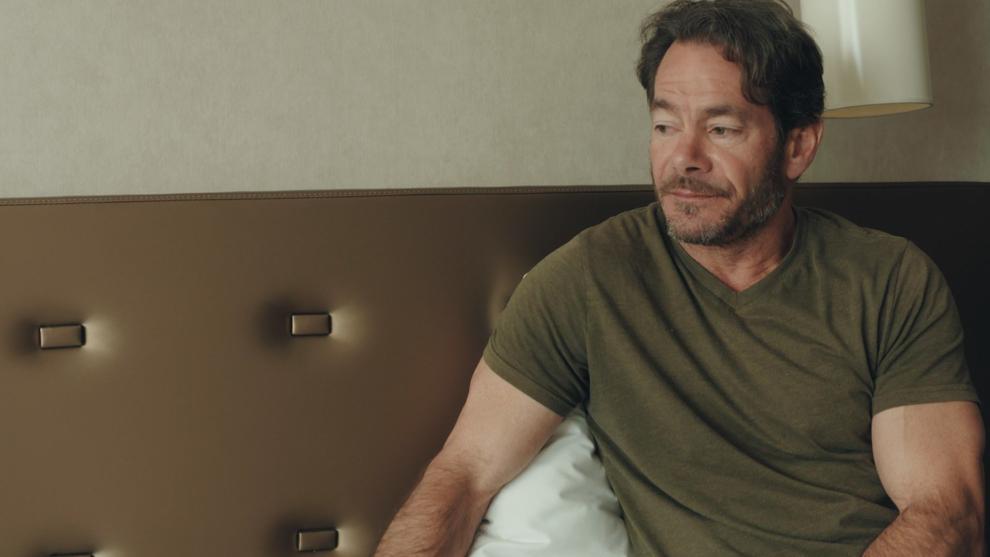 One such moment captured on camera is an argument between the father and son about college.
The teen wanted to skip college after graduating from Lafayette High in favor of focusing on his sport professionally. His father thought it was important for him to attend LSU for at least a year before going pro.
"I was just there," Robideaux said. "I was present for those tough conversations and decisions."
Ultimately, Mondo Duplantis attended LSU for a year before going pro, and he would later call it one of the best decisions he's made. Duplantis might one day return to college, but for now, he's focused on representing Sweden in this summer's Olympic Games.
Although Duplantis was born and raised in Lafayette, he has dual citizenship in his mother's native country of Sweden. He starting pole vaulting at just 3 years old with his older brothers in their Lafayette backyard and spent his summers pole vaulting at Sweden's track and field parks.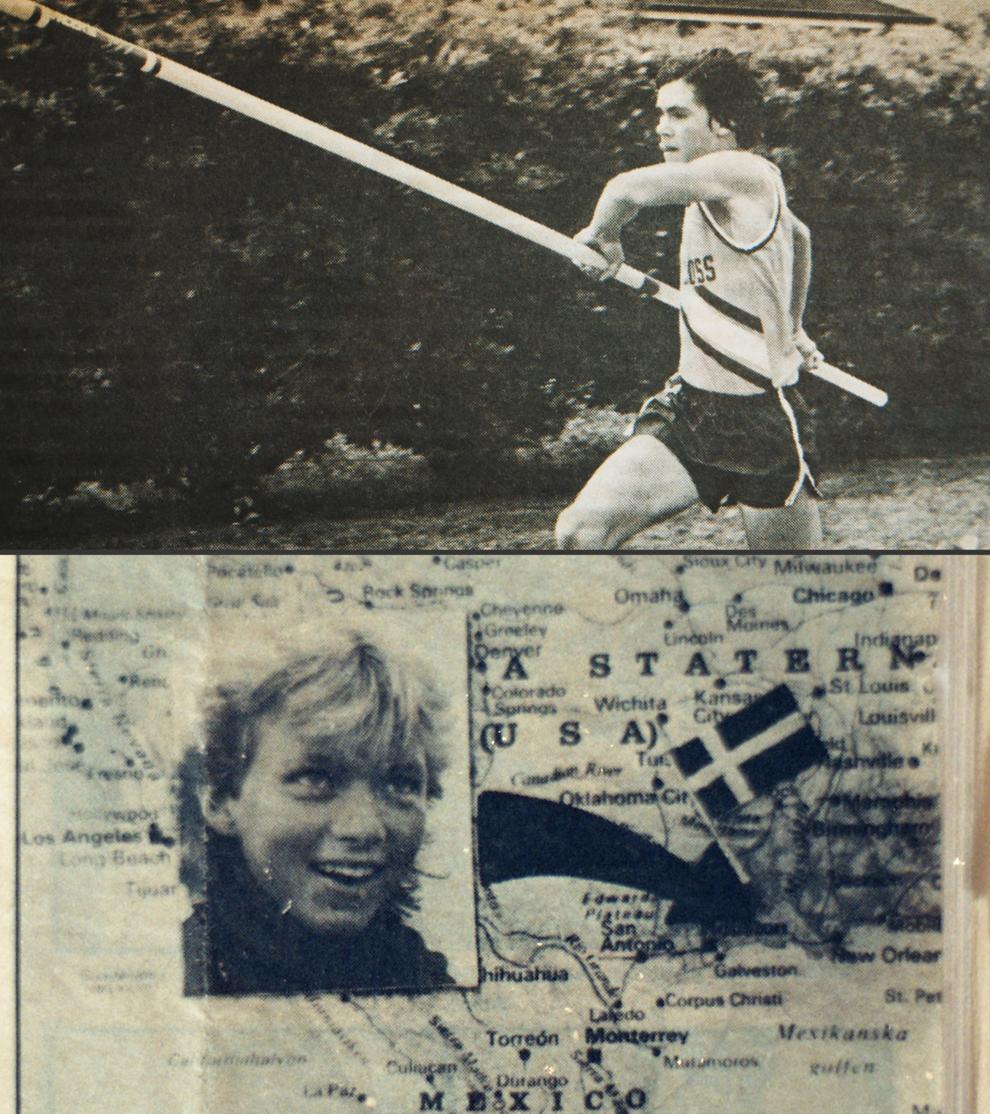 His father is a former pole vaulter, and his mother is a former heptathlete — or someone who competes in seven track and field events. They met at LSU.
Mondo Duplantis broke his first age group world record at the age of 7. He would continue to break records throughout his childhood and teenage years before competing for LSU and Sweden.
"Hopefully, this documentary will capture what he is," Greg Duplantis said. "He's both a relatively normal kid who is also very exceptional at the same time."
Greg Duplantis describes his son as someone who hates vegetables, has a large group of friends and behaves like a typical 20-year-old much of the time. But everything changes when he's pole vaulting.
"You have to have particular qualities to perform like he does," Greg Duplantis said. "You have to have a brain that can handle tremendous pressure. You have to not put limits on yourself. You have to have the confidence to believe in yourself. And that, of course, is not your average person, and some of that shines through in his normal life too."
Greg Duplantis said he realized when Mondo was just a child practicing jumps in the backyard that he might be a pole vaulting prodigy. The boy had a fearless attitude and the ability to pick up on nuances.
What Greg Duplantis didn't know at the time was how his son would develop physically, whether he would maintain interest in the sport or if he would get injured along the way. 
"He's never been in the Olympics, so it'll be something new and exciting," Greg Duplantis said. "It's going to be very stressful, and now, there's even more pressure. He's expected to do well. And I think he's ready to do it."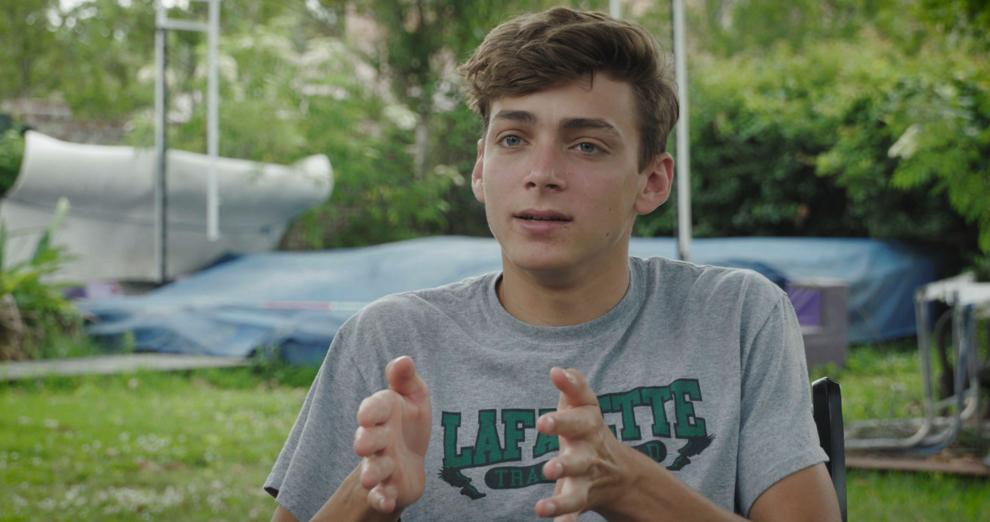 Mondo Duplantis said he appreciates the support from south Louisiana he's received this month in response to breaking the world records.
He's also excited for his fans to see the teaser trailer for "Born to Fly," which Robideaux recently shared with him.
"I think it's sick," Mondo Duplantis said. "I think the documentary is going to be really, really big. Brennan's so talented, and he's so good at what he does. I just can't wait for everybody to be able to see it. I think they're really going to love it."
Learn more about the documentary at borntoflyfilm.com.