A special meeting is set for Nov. 19 to hear from Lafayette Mayor-President Joel Robideaux after questions were raised by a city-parish councilman about the reasons for an internal investigation of Lafayette Utilities System's fiber operations and for appointing the CAO as interim LUS director, a role that came with a $122,000 pay raise.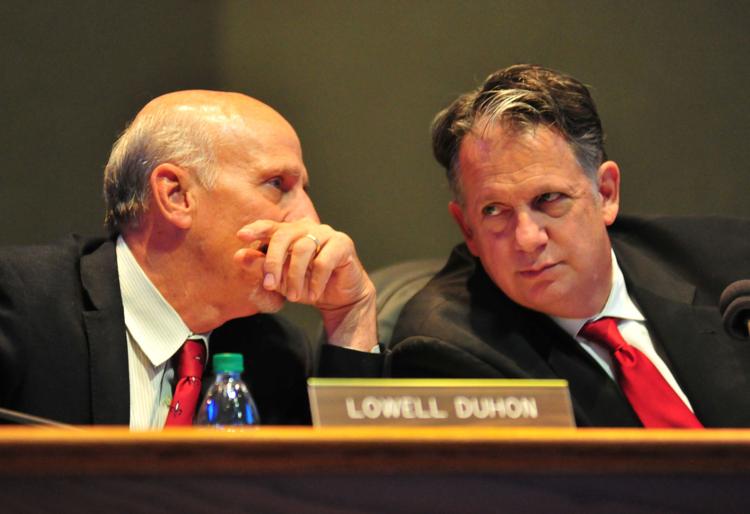 Councilman Jay Castille, in an email to Robideaux and the council Wednesday, said if the Louisiana Public Service Commission did not order or request the internal investigation as Robideaux alleged in an Oct. 11 news release and which the PSC denied in two news reports, "that would seem to make your investigation less credible, as it would have all started with a lie."
Robideaux raised the alarm in July over a second questionable set of payments from LUS and Lafayette Consolidated Government to the fiber division, the first having been self-reported to the PSC in 2018. He says he is concerned that LUS Fiber violated a state law that prohibits it from over-charging LUS and LCG for services, a law designed to prevent government-run services for internet, telephone and cable from having an unfair advantage over private providers.
A serious violation of the Local Government Fair Competition Act could force LUS Fiber to cease operations and be sold to a private company "for pennies on the dollar," Castille said, resulting in increased utility rates for LUS customers.
On the eve of the election for a new mayor-president, Joel Robideaux announced Friday evening he was naming new interim directors of Lafayette…
On Oct. 11, the day before the primary election to choose a new mayor-president to replace Robideaux, he issued a news release announcing the appointment of Lowell Duhon, CAO of Lafayette Consolidated Government, to serve as interim LUS director and Kayla Miles, LUS fiber business manager, to serve as interim LUS Fiber director. Both came with large pay raises.
Robideaux said the Louisiana Public Service Commission was reviewing LUS and LUS Fiber for two self-reported potential violations and that the PSC "requested that a more in-depth and internally unbiased review of all LUS Fiber inter-agency transactions be performed, necessitating the staff changes."
The PSC, as reported by The Current on Oct. 24 and The Acadiana Advocate on Nov. 8, has no record of anyone requesting the internal review as Robideaux claimed in his Oct. 11 news release. 
In a Nov. 12 email to council members to correct "misinformation," Robideaux said LUS Fiber is prohibited by the Local Government Fair Competition Act from subsidizing its fiber operations with money from other LUS or LCG operations and cannot charge below-market rates to LUS or LCG for fiber services. A June 2019 PSC audit memo, he wrote, shows "high-dollar, inter-agency transactions totaling over $5 million" in revenue from LCG to the fiber division.
Robideaux directed their attention to Table 12 on page 55 of the audit memo that he said lists questionable inter-agency transactions, including an $84,000 monthly charge for a power outage monitoring system he self-reported to the PSC in July, questioning whether the fee was in accordance with the law because it was originally billed at $20,100 a month.
Table 12 which Robideaux referred to is completely redacted. Black ink hides all information on the table and two council members advised The Acadiana Advocate they have not seen the unredacted version of Table 12, which Robideaux said lists other internal transactions that are being reviewed by Duhon and others "for compliance with the law."
Robideaux wrote that he plans to present to the council "a full package of emails, memos and other documentation" once the review is complete.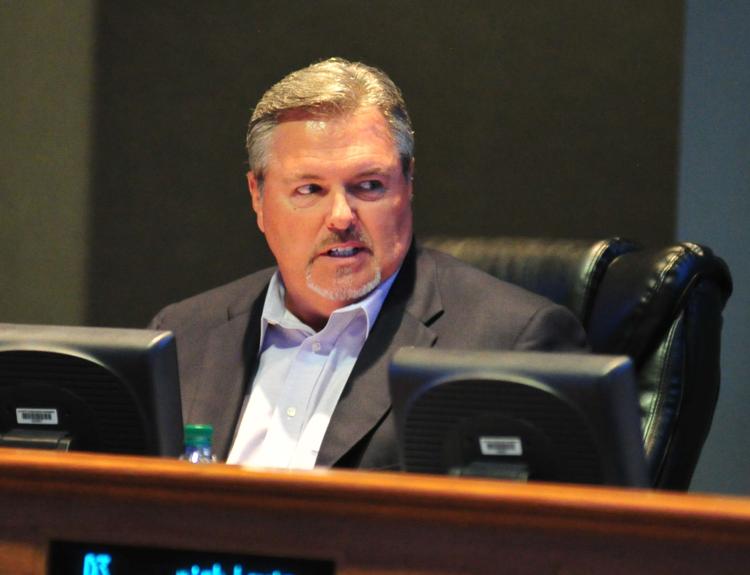 Castille responded Wednesday with a series of questions for Robideaux, including whether there really has been an official request from the PSC for the investigation and any proof of Robideaux's claim that the PSC asked for the internal review.
"It seems like the press release you wrote was intended to make it appear like the PSC was requiring further investigation," Castille wrote. "If that was true, it might make your investigation seem more credible. But if the PSC actually did not make that request, that would seem to make your investigation less credible, as it would have all started with a lie."
Changes to LUS and LUS Fiber leadership, announced by Mayor-President Joel Robideaux the night before October's primary, were said to be tied …
Castille asked for proof that the PSC is still involved in an active review of LUS or LUS Fiber, other than routine auditing, including a review of two LUS Fiber self-reports. He suggested "the PSC already decided that there was no violation."
Duhon's qualifications to serve as interim LUS director also were called into question by Castille, along with the need to boost his pay by $58 an hour when Duhon already had the authority to conduct the internal review as CAO because of his place in the LCG chain of command.
"We have told employees at LCG for many years that there is limited funding for pay raises. How should we explain the pay raises involved in this unnecessary appointment?" Castille asked.
When Lafayette Mayor-President Joel Robideaux promoted three employees in October related to an internal investigation of the utilities system…
The council, at its Nov. 19 regular meeting, will consider requests for pay raises from the fire department and a proposed 5% pay raise for other LCG employees.
Castille also questioned whether Duhon is actually conducting the duties of the LUS director while collecting the $250,000 annual salary. A community meeting Tuesday night to gather residents' ideas for the future of LUS was run by Jeff Stewart, LUS engineering and supply manager, who was interim LUS director for 14 months until he was replaced by Duhon in October. Stewart, who has an engineering degree, was paid $150,000 a year as interim LUS director, $100,000 less than Duhon, who has no experience in utilities.
An Oct. 23 Acadiana Advocate report questioned whether the appointments of Duhon and Miles were legitimate since Robideaux did not seek approval from LUS' consulting engineers at NewGen Strategies and Solutions as required in bond covenants. Tony Georgis with NewGen said at the time his firm was not consulted about the appointments. In an Oct. 24 email to Robideaux obtained by The Advocate, Georgis requested resumes or other documents he could use to review the qualifications of Duhon and Miles, along with any documents from the PSC suggesting or recommending a more thorough audit of LUS fiber.
Georgis, in a Nov. 11 email to Robideaux, wrote, "It is our understanding that the PSC is unwilling and/or unable to directly intervene in this matter."
Mayor-President Joel Robideaux, in appointing interim directors for Lafayette Utilities System and the city's fiber operations, did not seek a…
After reviewing background on Duhon and Miles, Georgis said "we find both directors lacking in direct applicable management, operational and business experience required to manage complex electric, water, wastewater and communications utilities operated by LUS and LUS Fiber."
As a result, he suggested the current directors "clearly delegate the day to day operational, capital deployment, business and strategy, and customer related responsibilities and decisions to more experienced and qualified LUS and LUS Fiber staff possessing a comprehensive understanding of LUS and LUS Fiber's operational and business environment while awaiting the selection of permanent directors under the next" city-parish administration.
Assistant City-Parish Attorney Mike Hebert, in a four-page Oct. 28 memo to Robideaux, outlined legal reasons why the appointment of Duhon and Miles are legitimate. One reason he provided is that they are interim appointments and as such do not require NewGen's approval. 
Acadiana Business Today: Taco Sisters to close downtown location Nov. 27; John Georges gives inside story on purchase of The Times-Picayune