Three decades after her grandmother's swamp scenes debuted at Café Vermilionville, Aimee David Cotter hung her own vibrant paintings in the iconic Lafayette restaurant.
"This is a dream 30 years in the making," Cotter said. "A legacy carried forward as one Louisiana passes the torch to her granddaughter." 
Both Cotter and her late grandmother, Aline Daigle David, demonstrate a love for south Louisiana's landscapes with each brushstroke. David's paintings of swamps and live oaks are darker and more somber than her granddaughter's lush marsh scenes with deep, enchanting skies.
Cotter, now 40, learned how to paint as a small child alongside David, who didn't pursue art until after her children were grown and had left the home.
"There was a bond between my mother and Aimee that was just so special," said Cotter's father, Paul David. "They were just kindred spirits. You'd see my mom walking around with one shoe on and one shoe off, and I'll see Aimee do that. They're oblivious to it because they're so involved in what they're doing. To now see Aimee take that talent she inherited and acquired from my mother and put it out there for everyone to see is just truly special."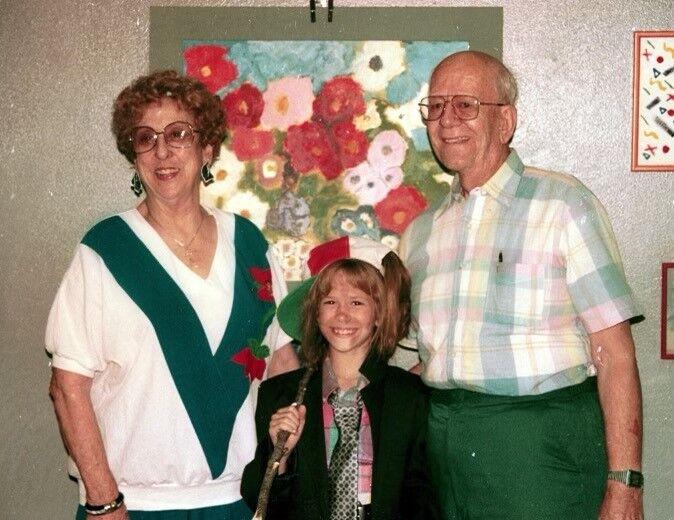 Cotter still feels connected to her grandmother, who died in 2005, and finds herself painting when she needs an outlet from her busy life.
After years away from the canvas, Cotter picked up a brush early into the pandemic and again one afternoon few months ago as angry storm clouds rolled in — a stressful reminder for her of the August 2016 flood that destroyed her family's Lafayette home.
"I painted my first marsh that night," Cotter said. "It turned out pretty good."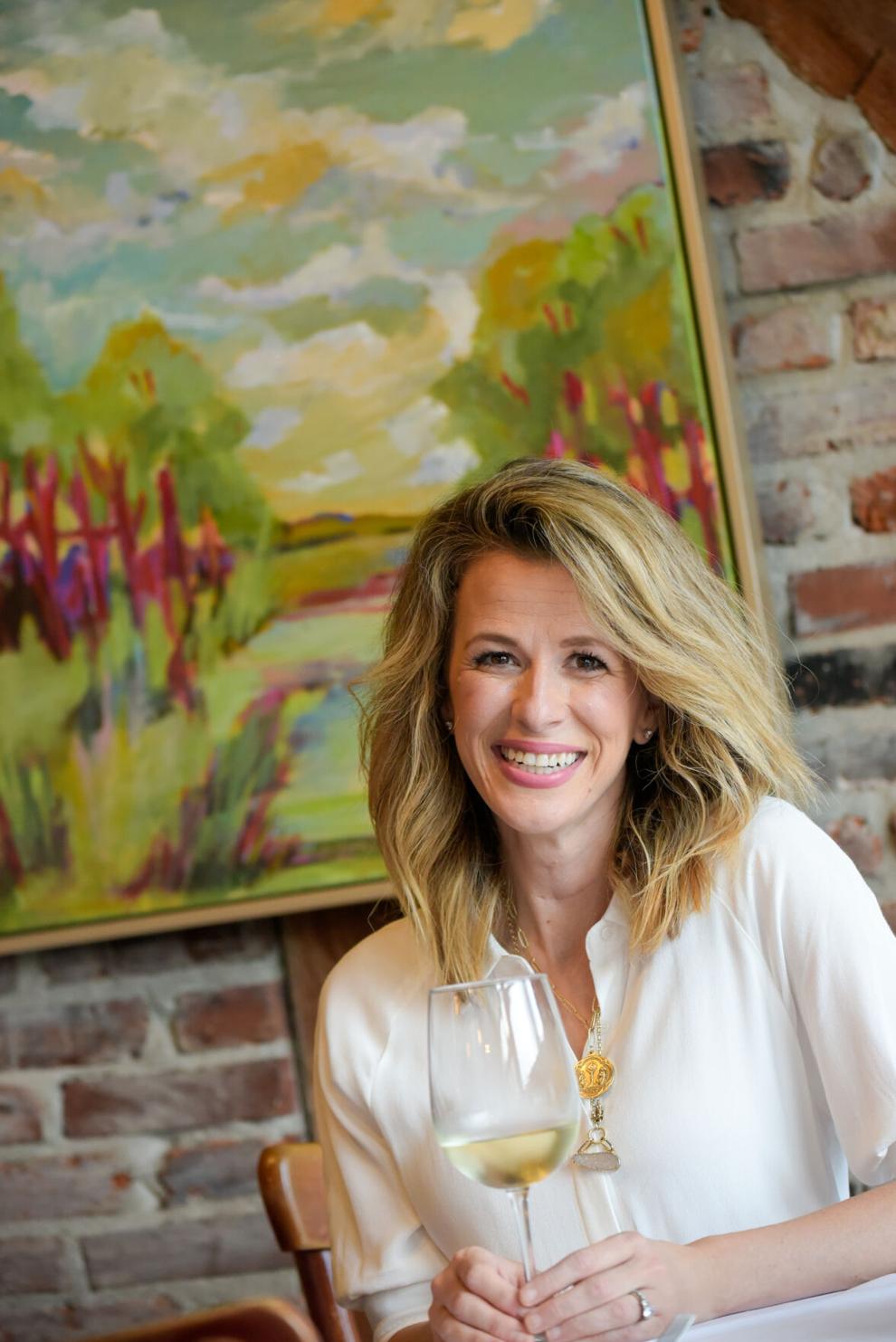 Cotter went on to paint seven more marsh scenes in a few weeks and sold all of them before the official launch of her website in June. With that boost of confidence and a recent milestone birthday, Cotter decided to pursue painting "for real" in between raising for her three school-aged children and working full time as the director of advancement for the Schools of the Sacred Heart in Grand Coteau.
Using acrylics, she painted 14 marsh scenes on larger canvases over the summer and reached out to Café Vermilionville in the hopes of hosting her first art show at the restaurant 
"It took maybe two seconds for me to say yes," said Andrea Veron, the restaurant's co-owner. "Having art openings or some type of gallery in the restaurant is something I've been wanting to do for a long time, so when I saw her work and that it was really quality work that aligned with the aesthetic I'd like to showcase in the restaurant, I knew this would be a good catalyst."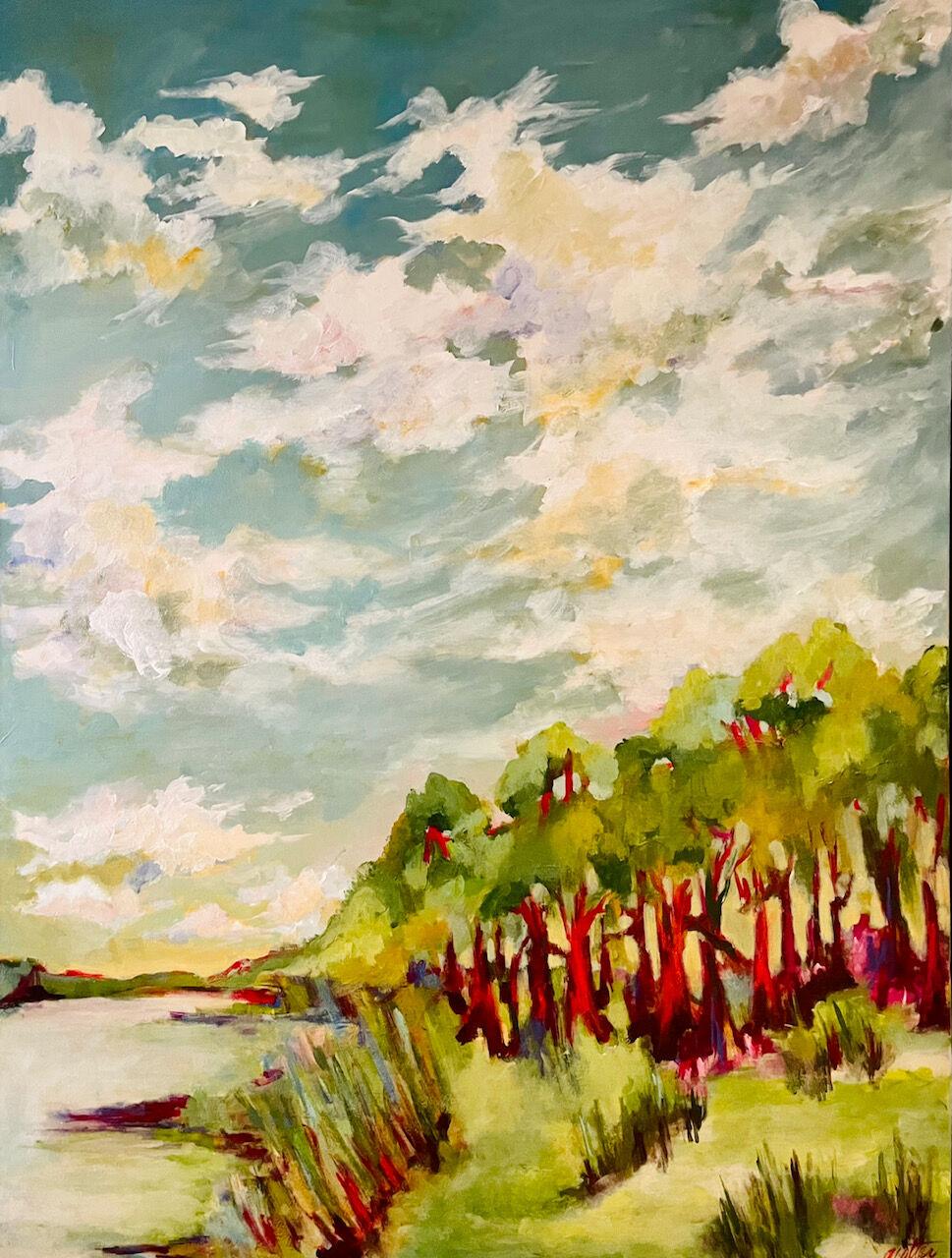 The backstory of why Cotter wanted to hang her collection, called "Born on the Bayou," at the historic Lafayette restaurant just made it all that more artistic and meaningful.
If David were here to see her granddaughter's first art exhibit, there's no doubt David would be proud of Cotter.
"She would be so proud," Cotter said. "There was nothing more important to her than family. She would be so proud."
Cotter's artwork can be seen through Nov. 2 at Café Vermilionville, 1304 W. Pinhook Road, and is available for purchase at aimeedavidcotter.com.