Four proposals were submitted to redevelop the shuttered Buchanan Street parking garage in downtown Lafayette, three of them envisioning a mix of residential and commercial use and the fourth proposing a public-private way to finance repairs to the parking garage.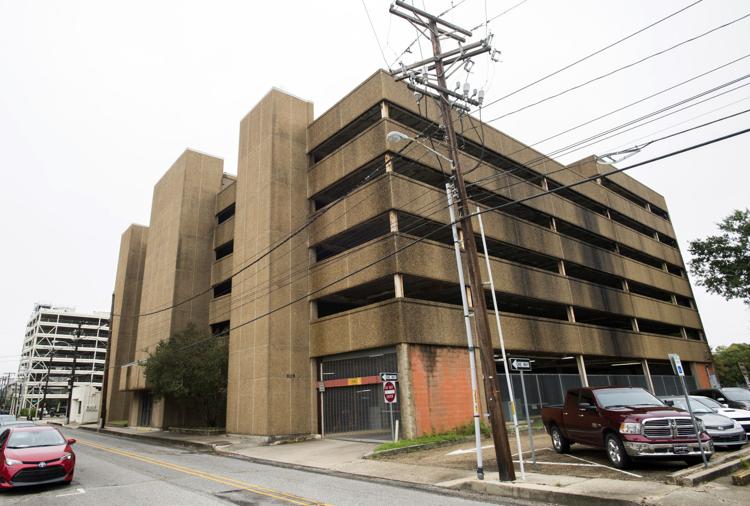 The six-story parking garage, which mostly served employees working at the adjacent Lafayette Parish courthouse, was shut down abruptly in October because of safety concerns and possible structural issues that include water damage to steel support beams following years of neglect.
It would cost $700,000 to $1 million to tear the garage down, according to one estimate.
After Mayor-President Joel Robideaux failed to convince the City-Parish Council to sell the parish-owned garage to the city for $770,000, a move pegged by council members as an attempt to shore up a depleted parish budget, officials agreed to circulate a request for proposals to redevelop the parking garage and surrounding government-owned property.
The city and parish own four parcels in the block bordered by South Buchanan, West Convent, Jefferson and Main streets. Seven private properties are also on that block.
The proposal suggested developers consider a mix of commercial and residential space along with preserving parking for workers at the nearby courthouse.
Submitting proposals by the June 14 deadline were:
Acadia Design Driven Development with Peregrine Interests, emerymcclure architecture, Morris Adjmi Architects, Duplantis Design Group and Walker Parking Consultants
Campion Devco with Bayern general contractors and GHC architects
Community Directions and Le Centre Evangeline Corporation with team members Lemoine Company contractors, two UL architecture professors and Eric LaFleur, a state senator and Lafayette attorney who has done work for Lafayette Consolidated Government.
Supple LLC, with Tim Supple listed as president and sole member
Acadia Design Driven Development proposed a 10-story mix of affordable and market-rate housing with space for retail stores and a hotel, along with public parking. 
The first phase on parish-owned property and two private parcels would include a 670-space parking garage for courthouse employees, residents, hotel guests and 56 surplus spaces, along with 130 residential units and space for a hotel and retail stores. The second phase, which would require obtaining four more private parcels of land on the block, envisions another 87 residential units and additional hotel and retail space.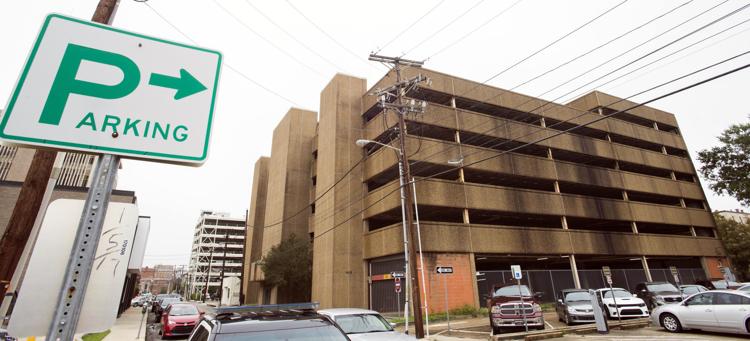 Campion, a women-owned certified business from New Orleans that's working on townhomes for University of Louisiana at Lafayette students on Pinhook Road, proposed a seven-story building on Jefferson Street with apartments and a seven-story building on South Buchanan and West Convent streets with additional apartments. Three-bedroom townhomes would be available at street level with small patios.
The developers proposed renovating the parking garage to retain 344 parking spaces for courthouse workers and residents.
Community Directions and Le Centre Evangeline propose first rehabilitating the garage and creating "workforce housing" on Convent and Jefferson streets, with rents between $556 and $1,021 a month. The first and second floors would offer retail and office space for lease. 
A seven-story building with 58 apartments would be built on Buchanan and Convent streets and another seven-story building would front Jefferson Street with retail and office space on the first two floors and 40 apartments on the top five floors.
Tim Supple, who founded Supple LLC in 2018 as a Opportunity Zone fund with more than $7 million in equity capital, proposed only a way to repair the parking garage without developing housing or commercial space. He proposed depositing $3 million in an escrow account and buying the parking garage for $100, which he said is the amount in one scenario of a May 2019 appraisal.
Lafayette Consolidated Government would lease the parking garage from Supple for 10 years on trip net terms with quarterly rental payments equal to 25 percent of 7.5 percent of the escrow amount. LCG would contract to repair the garage, spending not more than $3 million and submit costs to the escrow for payment. When the lease expires, Supple proposes LCG buy the parking garage from him for the escrow amount.
Review of the proposals and selection of a developer is expected to take place some time this summer.
Acadiana Business Today: Walmart Supercenter that closed earlier this year was due mostly to nearby Carencro location, analytics firm's study shows; Four plans submitted to redevelop Buchanan St. garage in Lafayette