As a real estate executive with Stirling Properties, Ryan Pécot has helped hundreds of business owners realize their visions across the Gulf Coast.
Now, the Lafayette native is bringing his own vision to life in the form of a neighborhood barbecue restaurant, which is set to open this summer at 117 S. College Road in an old home that most recently housed a spa.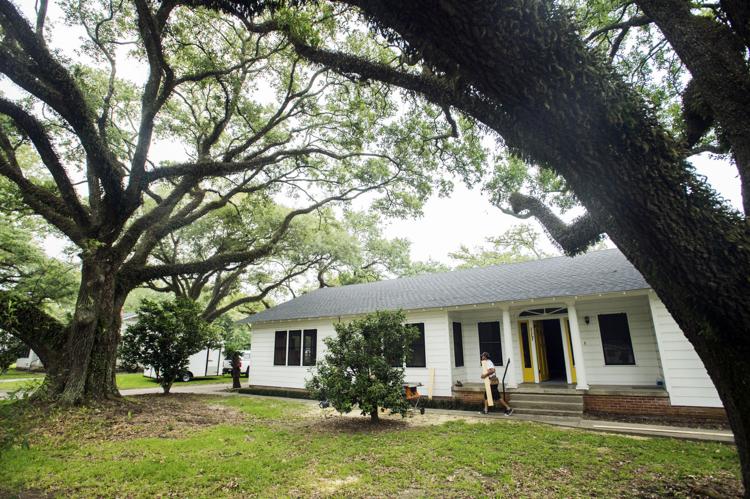 Chop's Smokehouse will serve classic, down-home barbecue and sides along with more creative drinks and bar snacks in a space meant for lingering. 
Pécot envisions the 2,600-square-foot restaurant to have the character and charm of neighborhood restaurants he's grown to love in cities like New Orleans, Austin and Memphis.
"I know that Lafayette is a cool place, and we all have a lot of pride in Acadiana," Pécot said. "But there are a lot of things we don't have. I seek out places like the establishment I'm creating here when I'm traveling because of how much I enjoy them, so part of this is a self-fulfilling prophecy to make Lafayette a little bit cooler."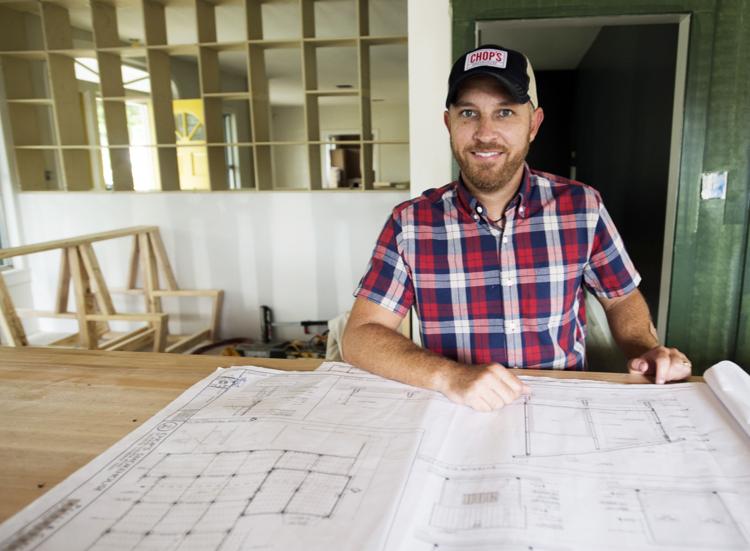 Chop's Smokehouse will feature an open kitchen, elevated bar and 1,000-square-foot deck with eclectic seating under sprawling oak trees.
Pécot is trying to keep as much of the house intact as possible, and he's planning to pay homage to his own grandmother through the build out process.
He's planning to keep the original kitchen cabinets and even painted the restaurant's smoke-shack the same shade of green to match. The tile work will also be reminiscent of what he found in the home.
"We want to keep it and make it feel like you're walking into your grandma's house," Pécot said. "We want it to feel like you're at home."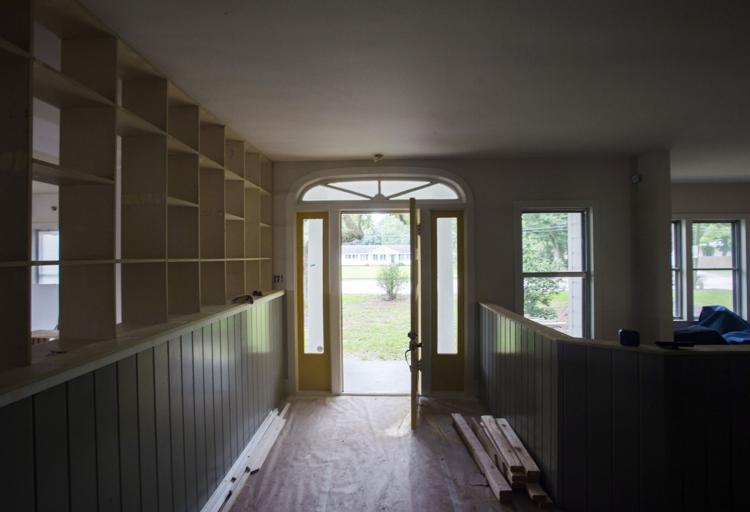 The restaurant's bar, called Nanny's Drinkery, will be a more polished, finished area with a see-through bookcase.
It will serve about a dozen beers on tap along with original alcoholic and nonalcoholic options that keep with the barbecue theme. Nanny's lemonade is a smoky take on the summer drink that comes with a grilled lemon. Nanny's margarita comes with a grilled lime.
The restaurant's core food menu will include barbecue staples of brisket, pork, sausage, turkey and chicken along with sides of coleslaw, mac and cheese, grits, green beans and potato salad.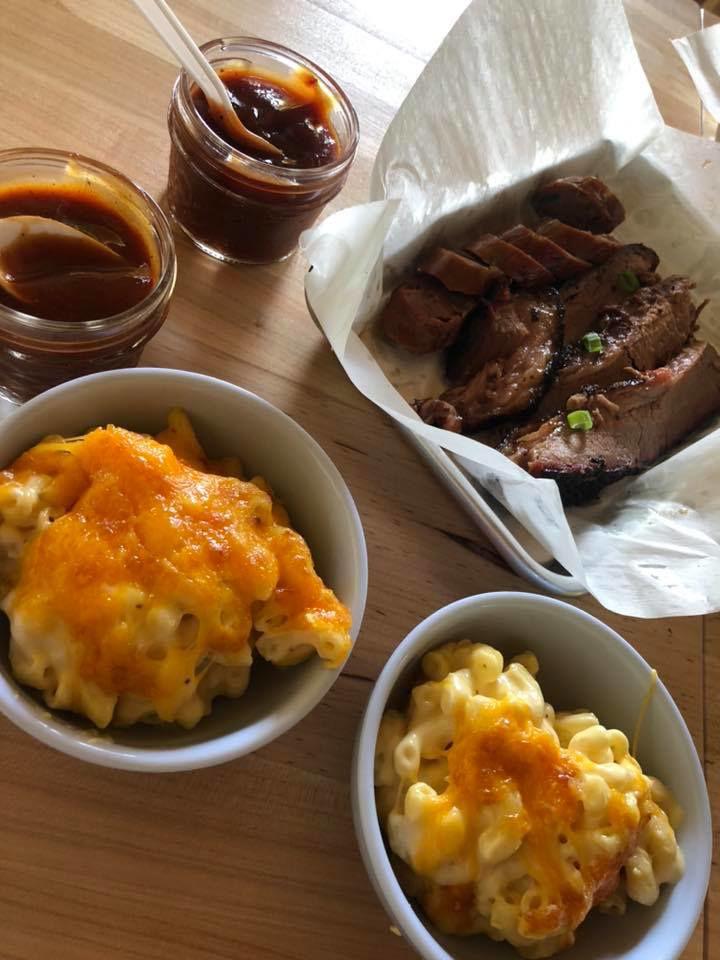 Chop's Smokehouse will also offer a bar menu with more contemporary fare. Thick-cut bacon burnt ends served with dipping sauce. Quesadillas made with barbecue meats. Smoked hummus served with chips, cucumbers and sliced sausage. Cajun kettle corn with smoked peanuts. 
"You can only eat pulled pork or brisket sandwiches so many times a month," Pécot said. "And we want this to be a place to hang out and drink, get a few bar snacks. We'll have a few surprises."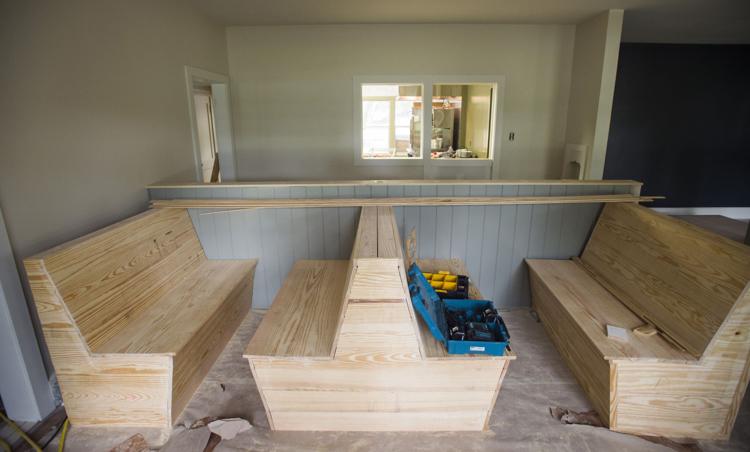 Chop's Smokehouse is named for Pécot's dog, Tchoupitoulas. 
At 41, Pécot jokingly calls the restaurant endeavor his midlife crisis. The real estate executive has had more time to be involved in the project than he initially expected when he began work in January because of the coronavirus shutdown.
Pécot is planning to open the restaurant in June, but that could change depending on what coronavirus restrictions might still be in place this summer.
He said he wouldn't open if the 25% capacity limit remained in effect, but he would consider opening if a 50% capacity limit were in place.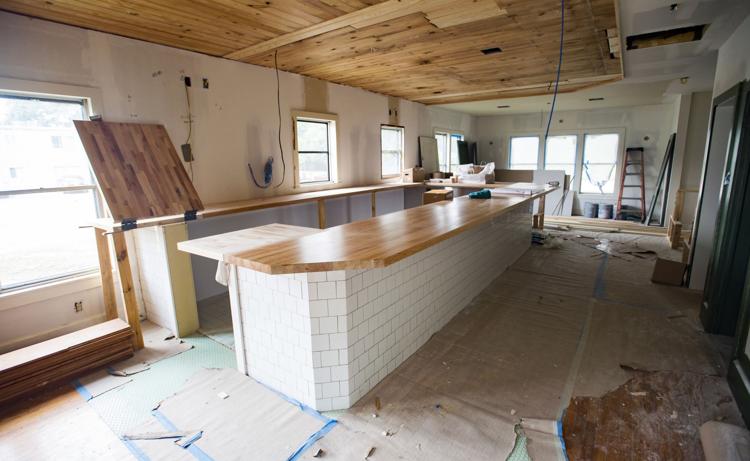 Chop's Smokehouse will feature counter service and self-seating, at which point a server will wait on the table, bringing out food and drinks until a customer is ready to close out. The restaurant's large deck could also increase capacity since state restrictions are looser for outdoor dining.
"We certainly do have concerns," Pécot said. "We're luckily at a spot where we don't have to open. We're going to figure it out and get it right."