For Patrick Dupuis, preparing to reopen his downtown restaurant after a six-month closure felt like starting another business from scratch.
Dupuis didn't know in mid-March when he closed Pat's Downtown, 107 E. Main St., that he wouldn't reopen the plate lunch destination until mid-September. He never imagined in the interim that the novel coronavirus would threaten not only his livelihood but also the lives of his parents.
"It was horrible. It felt like I would be closed forever," Dupuis said. "And then Daddy went in the hospital with COVID and Mamma went in the next morning. It was a miracle they came out, just a blessing. When they were going in there, we didn't think they were coming out again."
Against all odds, Dupuis welcomed customers back into the restaurant Monday with his 82-year-old father at his side.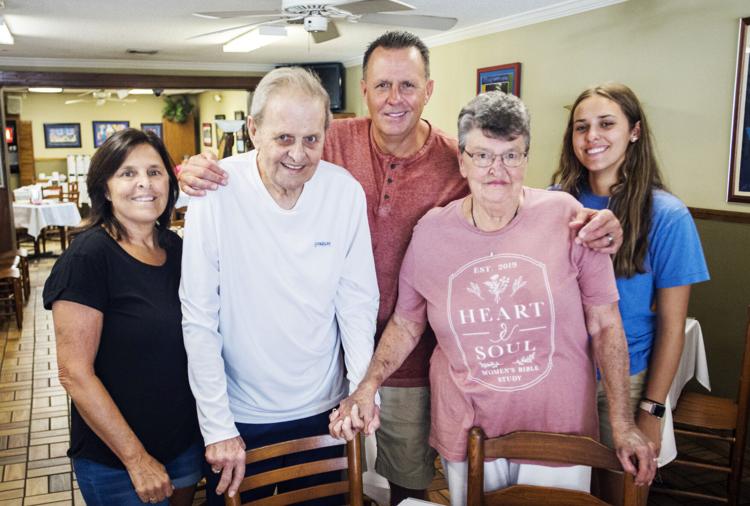 Dale Dupuis was admitted on June 26 to Lafayette General Medical Center. His wife, Jeannel, would be admitted the next day.
"She really didn't think she was coming back," said their daughter, Toni Castille. "When I told my mom I was calling the ambulance, she said 'No, no, give me a little while.' And what she was doing was getting her papers in order, everything in order. She told me that when she got back. She says 'Toni, I didn't think I was coming back.'"
Castille, Dupuis and their five siblings struggled knowing both of their parents were in the hospital, and there was little they could do to comfort them.
Normally, their close-knit family would ensure someone was by their bedsides around the clock. Instead, they relied on hospital staff to provide updates and connect them via video calls because of visitation restrictions. 
Jeannel Dupuis turned 82 during her hospital stay, and her team at Lafayette General surprised her with a birthday cake, videoing in her seven children so they could sing to her with the doctor and nurses.
"That was so amazing for the family," Castille said. "And we didn't ask them to do that. They did it by themselves. The COVID floor at Lafayette General was amazing to our family."
Jeannel Dupuis was discharged three days later, on July 8, after a week and a half in the hospital. Her husband stayed a few weeks more.
Both Jeannel and Dale Dupuis were at high risk for complications of the coronavirus because of their ages and underlying medical conditions. She has a chronic lung condition, and he has a history of heart disease.
"My mom came home on oxygen, and she could not walk," Castille said. "She went into the hospital with a walker, and she came out in a wheelchair. She was in tremendous pain."
Jeannel Dupuis has since recovered and begun walking again. Dale Dupuis suffered from pneumonia in both lungs during his hospital stay, and his medical team asked the family for permission to put him on a ventilator. 
"He was ready to give up," Castille said. "And you know, I think a lot of the older people are passing away not really just because of the sickness but because they can't have their loved ones with them."
Ultimately, he recovered without a ventilator and was released from the hospital after more than a month. He spent two more weeks at a rehabilitation facility before returning home Aug. 7, just five days before his 82nd birthday.
Dale and Jeannel Dupuis have slowly regained their strength in their Lafayette home with help from their family and a health aide.
"It was just a bad time," Patrick Dupuis said. "My parents almost died of COVID, and then I couldn't even be with my customers and my team downtown. I mean, we're kind of like one big family down there."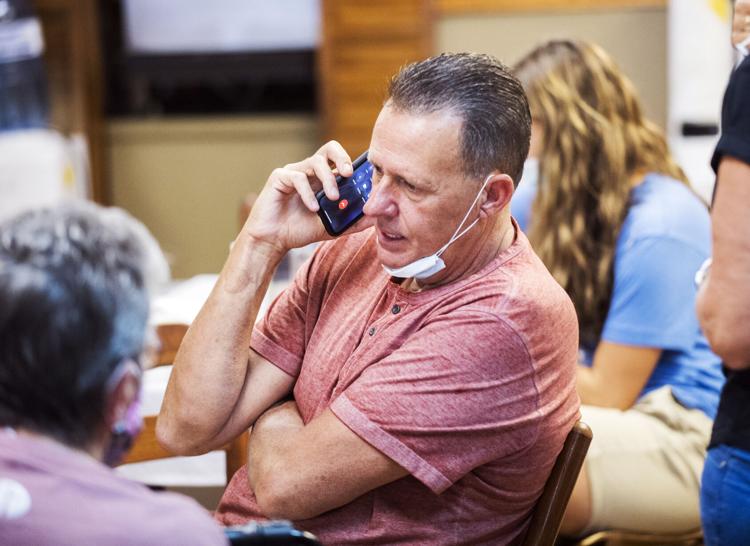 Patrick Dupuis, who opened Pat's 26 years ago and once had a second location on Kaliste Saloom Road, said this week's experience has been like opening a third location of the restaurant.
"It's like starting from scratch," Patrick Dupuis said. "We had just thrown everything into coolers and canceled all our orders when we closed, and we've had to throw everything out and try to get everything back in here. It's just like a brand new restaurant. We know what to do, but it's just stressful."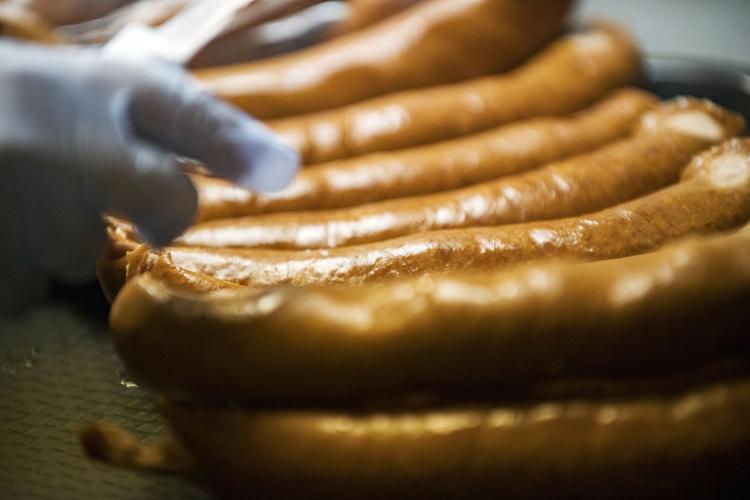 Patrick Dupuis employs about a dozen people, and he said all of them returned when the restaurant reopened this week.
"That's another small miracle," Patrick Dupuis said. "They've all been pretty faithful. Some of them have been with me for 20 years."
He opted to close his restaurant on March 16 when Gov. John Bel Edwards ordered restaurants to close their dining rooms to slow the spread of the coronavirus. His restaurant is a go-to for people who work downtown, not for to-go orders and deliveries.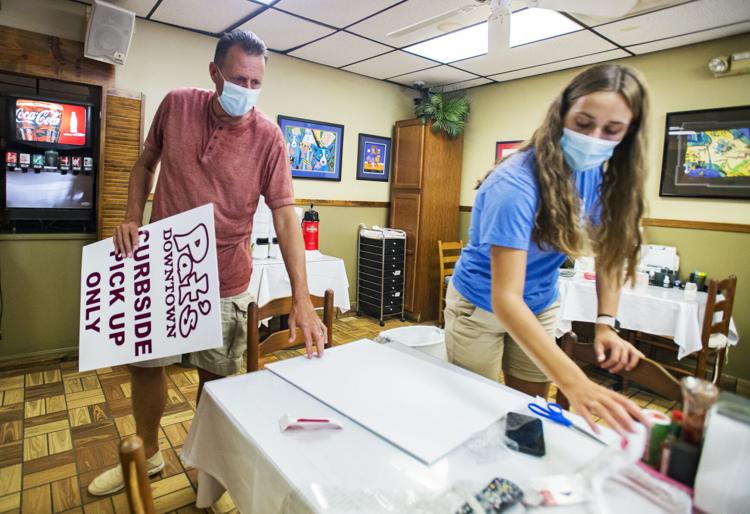 He decided last week to reopen Pat's when the governor announced the state would move into Phase 3. The restaurant owner expects more people to return to office environments, bringing more foot traffic back downtown.
He's expecting more customers to utilize his restaurant's outdoor seating as coronavirus cases remain high in Acadiana, and he's also created a curbside option for those who would prefer takeout.
"When the courthouse closed and all the Chase bank employees were working from home, there was no traffic downtown," he said. "There was nobody walking around. Now I'm starting to see a little change, and I'm ready to tackle it. I'm very nervous, but I'm ready."
Acadiana Business Today: Pat's Downtown reopens after coronavirus nearly claimed owner's restaurant and parents