Amy Wellborn has been known among friends and family for her cooking for years, but she never planned to make a living at it.
That all changed on July 16, 2019. That's the day Wellborn, 37, went to her doctor's office seeking medication for depression. 
"My doctor said, 'Depression is not your issue. You need to stop doing things that make you unhappy. You need to cook for others,' " Wellborn recalls.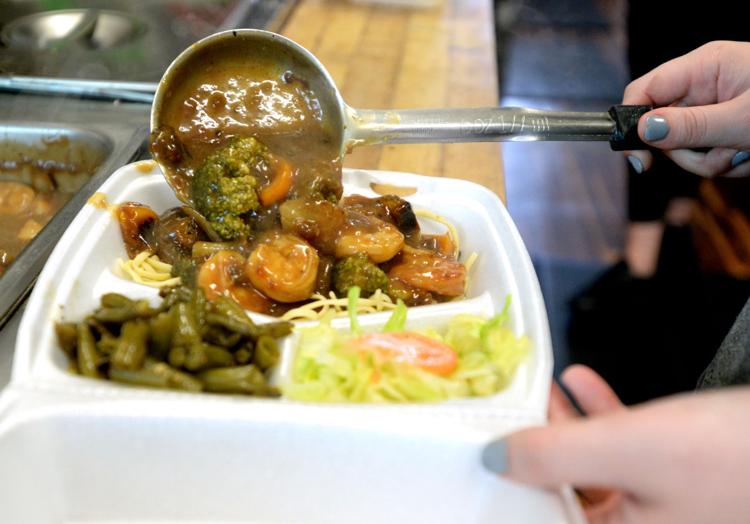 She left her doctor's office feeling overwhelmed and defeated. She called her husband from her car in the parking lot. Crying hysterically, she asked for his permission to quit her job and pursue cooking full-time.
"He thought I was having a midlife crisis," Wellborn said. "I'd just made a career change, but I was wildly unhappy with it. I was miserable."
After working for about 20 years in the beauty industry as a hairstylist, educator and corporate saleswoman, Wellborn accepted a position at an insurance company last summer. Four weeks in, she knew it wouldn't last. 
Her husband, Adam, encouraged her to pursue her dream.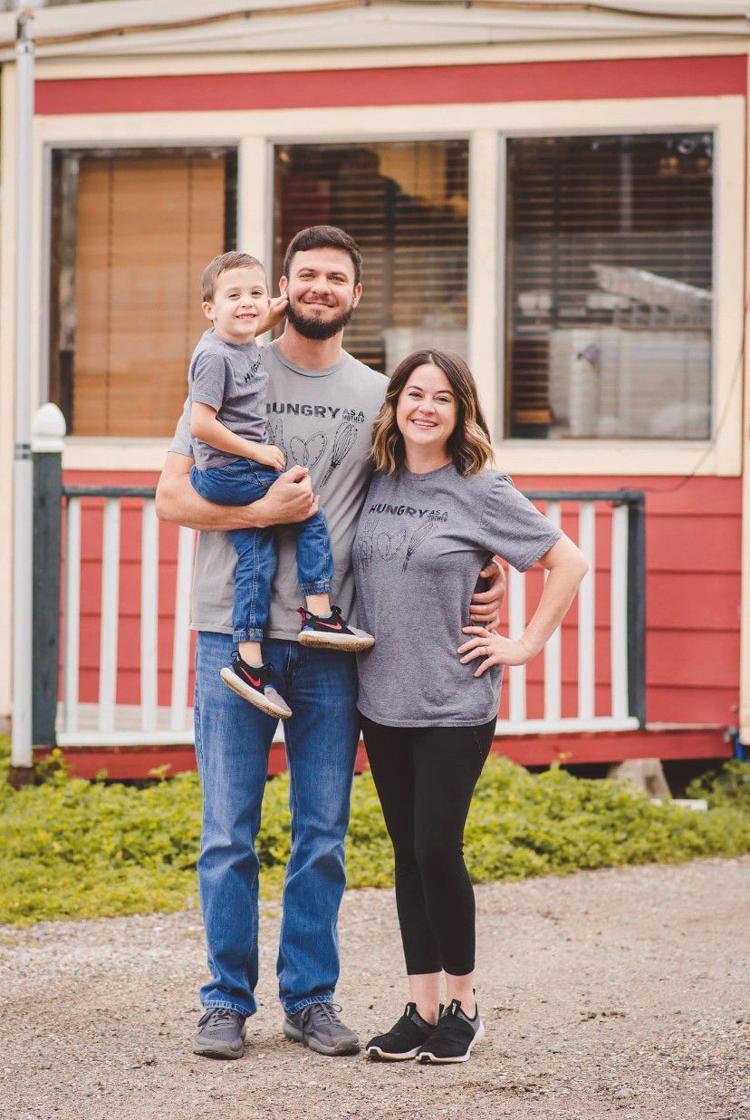 After all, Wellborn had supported him a few years earlier when he told her he wanted to leave his oilfield position and become a barber.
It was time for her to revisit Hungry as a Mother, the food blog she started while on maternity leave with their son, Lennon, who will celebrate his fourth birthday in September.
Wellborn didn't plan to start a food blog, a meal prep business or a restaurant. She'd simply muttered one day while nursing her son that she was "hungry as a mother."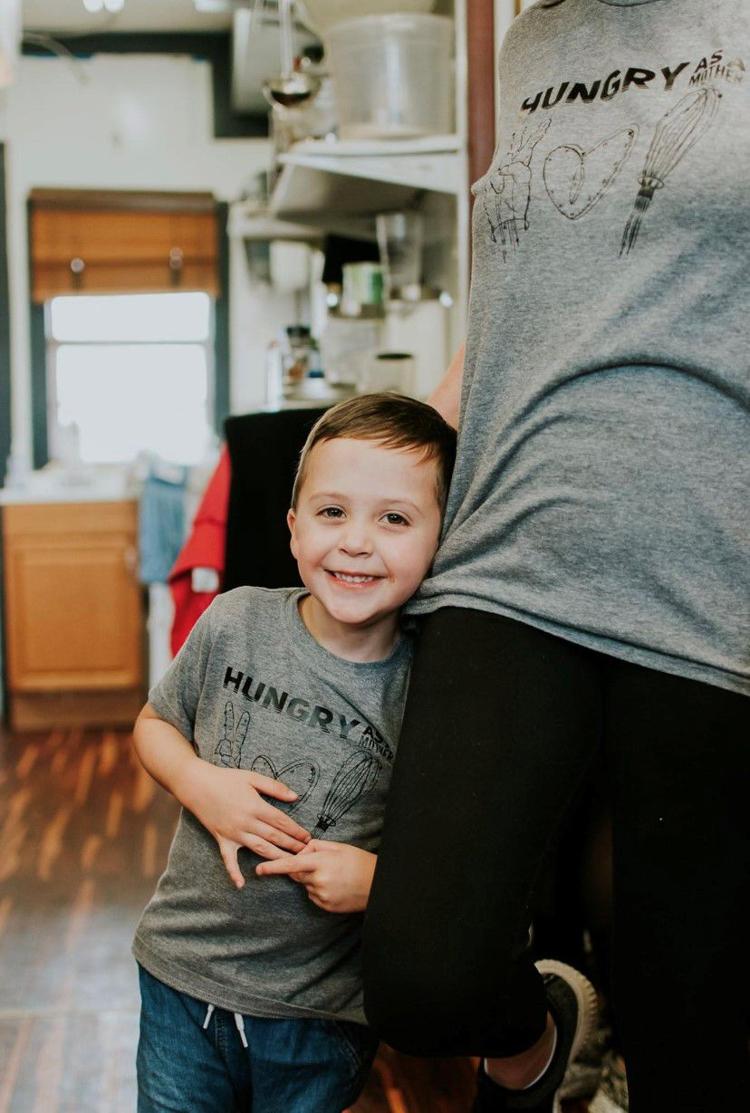 The new mom realized that Hungry as a Mother could be a clever name for a cookbook, so she decided to start a food blog under the name to organize and share her recipes with those who'd been asking for them. She thought the blog could one day become a cookbook.
It was that doctor's visit last summer that pushed her to expand the brand into a keto meal-prep business.
Wellborn doesn't follow a keto lifestyle, but she thought she could offer flavorful options for those who follow the low-carb, high-fat diet.
"Keto was just a big thing when I decided to do meal prep," Wellborn said. "I just felt really confident that I could do it and make it taste better than most people. I took a lot of dishes that I made at home and made changes to them so they would be keto-friendly."
The first week she had 38 orders. The next week, she had 88 orders.
Wellborn quickly realized she would need to move from her home kitchen to a commercial kitchen to keep up with the demand.
In November, she came across a small kitchen with a drive-thru window in Broussard.
"It was a-whole-nother mortgage," Wellborn said. "And I was like, I think I'm going to open a restaurant, which was completely crazy because I've never worked in the restaurant business."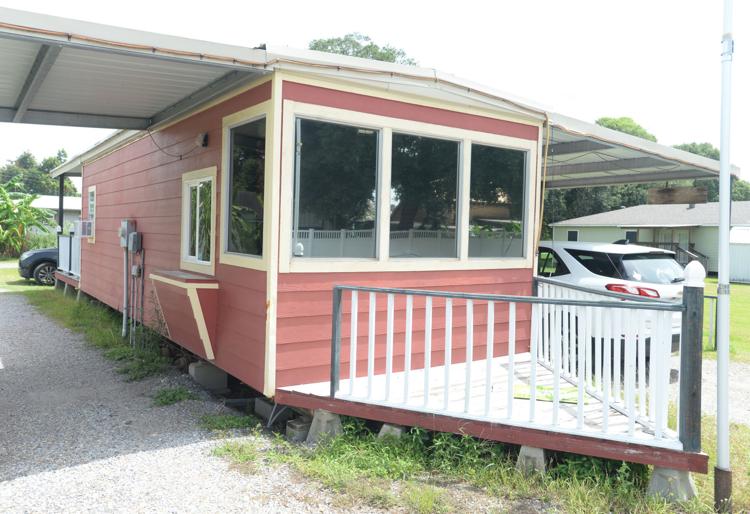 Wellborn opened Hungry as a Mother on Dec. 9 in a 500-square-foot kitchen on South Morgan Avenue.
In addition to serving portioned, ready-to-heat keto meals to her loyal customers, Wellborn offered daily plate lunch specials, burgers and sandwiches. She serves both keto and indulgent options that allow a customer to build a plate lunch that can range from completely keto-friendly to completely indulgent.
Employees of oilfield service companies and other nearby businesses and restaurants soon became regular customers.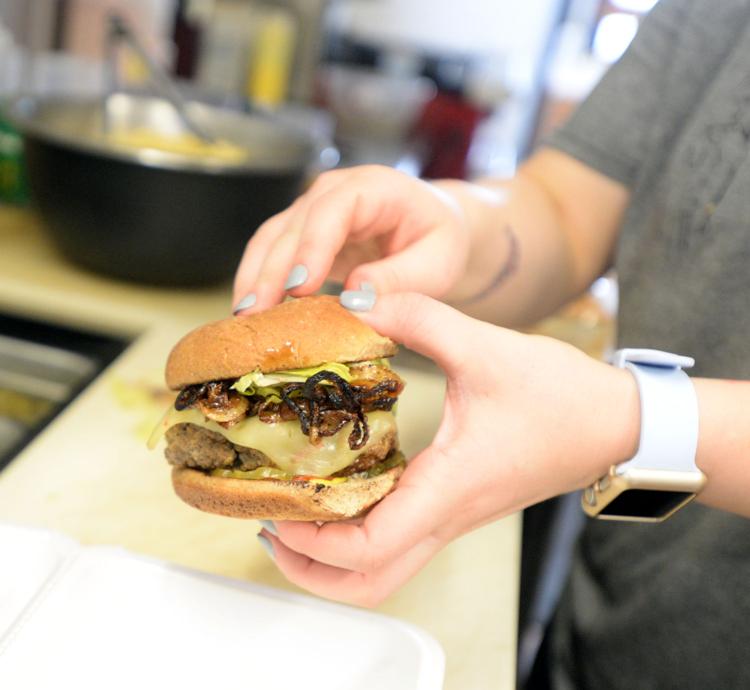 To her disbelief, Wellborn turned a profit that first month in business. It was just $10, but she didn't expect to see profits until at least one year in, which is standard for the restaurant industry.
Wellborn and her two employees continued to see success into the new year, even as restaurants closed their dining rooms in mid-March to help slow the spread of the novel coronavirus.
Hungry as a Mother's model relied on the drive-thru window before the shutdown and continued to thrive as other restaurants struggled to adapt to takeout and delivery operations.
"I think that's what really helped us," Wellborn said. "I actually had to add a team member when the quarantine happened. I think a lot of people gave us a try because their normal spot was closed."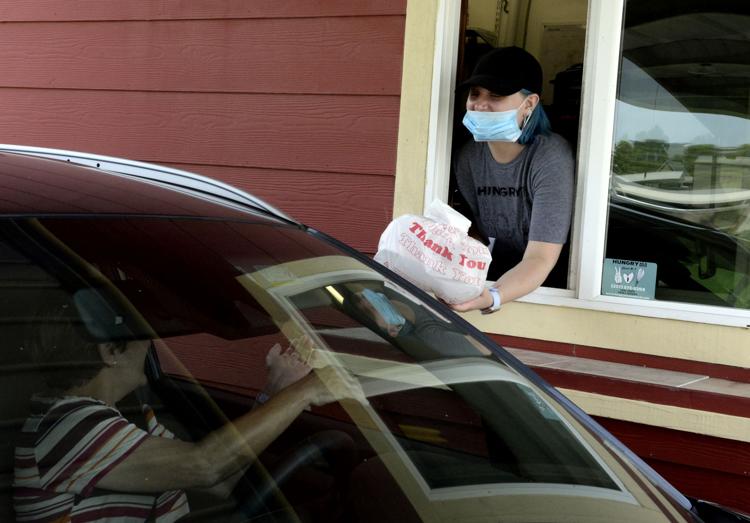 Hungry as a Mother's menu changes daily and is an eclectic mix of the foods she grew up on along with other things she enjoys cooking and eating. There are plenty of Cajun options, along with specialties she grew up eating at her grandmother's home in the Houma region.
Some of Wellborn's more indulgent favorites include pork chops with carrots in gravy over rice, shrimp fettuccine and corn grits. Among her favorite low-carb options are the keto cashew chicken, stuffed cabbage rolls and broccoli and cheese casserole.
Wellborn didn't learn how to cook until she was an adult living on her own. She often called her mom or grandmothers in her 20s while living out-of-state to learn how to make the dishes she'd grown up on in south Louisiana.
"The extent of cooking with my mom was her handing me the wooden spoon to stir the roux so it wouldn't burn," Wellborn said with a laugh. "I always had a wooden spoon in hand, but that's the extent of it."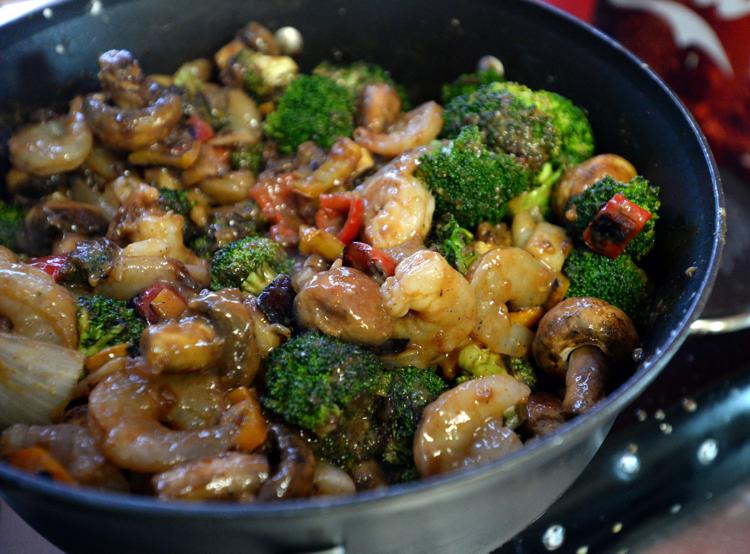 As she learned the ropes of cooking through phone calls with family, Wellborn's appreciation for cooking deepened. Now, she's the one who hosts holiday meals for her extended family.
Wellborn recently went back to her doctor's office for a checkup. She didn't even have to tell her doctor that she'd taken her advice.
"She walked in the room and she's like, 'You did it. You're cooking,' " Wellborn recalls. "And I was like, 'How'd you know?' And she said, 'I can tell. You just look different.' "
Hungry as a Mother is open from 11 a.m. to 2 p.m. Monday through Friday and from noon to 2 p.m. Sunday at 812 S. Morgan Ave., in Broussard.
The restaurant is participating in EatLafayette, the summer dining campaign that promotes locally owned restaurants. Mention EatLafayette when ordering to get a free child's grilled cheese sandwich and chips with orders until schools reopen.
Learn more about the restaurant's specials and meal prep options at facebook.com/HungryAsAMother. Learn more about EatLafayette at lafayettetravel.com/eatlafayette.