Two Waitr drivers filed a federal lawsuit alleging the food delivery app company violated federal labor laws by not paying them minimum wage and overtime.
Jualeia Halley and Heather Gongaware filed the collective action suit in the Eastern District of Louisiana in February.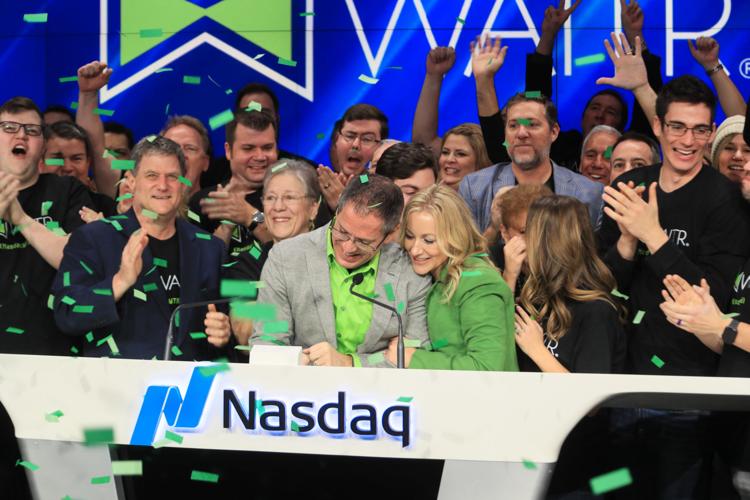 Waitr, found in 2013 in Lake Charles, primarily allows customers to order food from participating restaurants using an online app. Customers pay Waitr to pick up the food from the restaurant and deliver to the customer's home.
The lawsuit alleges Waitr misclassified some drivers as independent contractors and didn't pay them minimum wage for all the hours they worked or overtime when they worked more than 40 hours a week. They allege that, by not reimbursing drivers for mileage and other expenses for using their personal vehicles, their pay fell below minimum wage.
"Waitr's systematic failure to adequately reimburse automobile expenses constitutes a 'kickback' to Waitr such that the hourly wages they pay ... was and continues to be below the minimum wage," the lawsuit reads.
Halley, who no longer works for Waitr, alleges the company underpaid her about $258 a week. Gongaware, who is still a Waitr driver, alleges she was misclassified as an independent contractor and was underpaid about $275 a week.
The company erroneously classified some drivers as independent contractors and paid them only a delivery fee plus tips received from patrons, if any, the lawsuit alleges, and didn't pay them minimum wage or overtime as mandated by federal law.
The lawsuit asks a judge to certify the lawsuit as a class so others can join.
Sydney Salvant of Harvey was a Waitr driver in the New Orleans market for two years, quitting in 2018. She has already filled out and sent in the paperwork to join the lawsuit.
"I gave my life to Waitr," she said Friday. "I just finally had enough."
Salvant joined the company when it first entered the New Orleans market and was enthusiastic about making it successful because it was a Louisiana-owned and -operated company at the time. 
She started as a driver earning $6 an hour but was promoted to a lead tech driver who trained new drivers and dropped everything when restaurants needed technical help with the app. In the early days, she also worked off the clock promoting Waitr as it competed with other delivery companies in the market.
"I worked 40-50 hours when Waitr first started, on the clock," Salvant said. "And a good 30 hours off the clock."
Eventually, she said, she wasn't happy with the way the company treated its drivers.
At one time, she was making $7.25 an hour plus $400-600 a week in tips working only four days a week. When she left, she was only receiving $100-150 a week in tips, which customers usually pay through the app. The last straw was when she asked to work as a contract driver and was declined, then asked for a two-month leave of absence and was again declined.
"I just had enough. I can't sit here and watch this company keep screwing over the drivers," Salvant said. "The drivers are the company. Without the drivers, Waitr wouldn't exist."
The Acadiana Advocate on Friday obtained a copy of an Agreement to Arbitrate Claims, a change made in November to the Waitr employee handbook, according to one source. Employees are asked to sign the agreement, but even if they don't, it states that continuing to work for Waitr is considered acceptance of the agreement.
The agreement states employees "waive their right to have any dispute, claim or controversy decided by a judge or jury in a court" and applies to claims alleging violations "of any local, state or federal constitution, statute, law, ordinance or regulation" including disagreements over wages, overtime or reimbursement of expenses.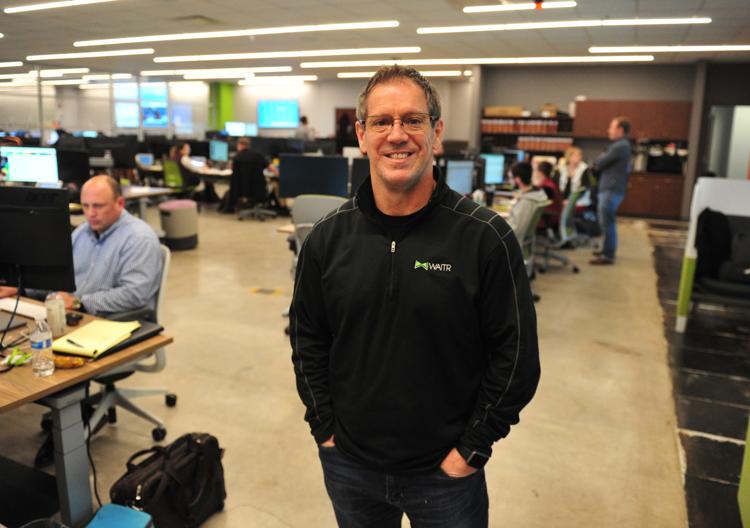 In May, the company announced it was being acquired by Texas billionaire Tilman Fertitta in a $308 million deal. The company went public in November. Chris Meaux, who founded Waitr, remains as its chief executive officer.
In February, Waitr opened a new headquarters on Jefferson Street in Lafayette.
The company is expected to bring about 200 new jobs to Lafayette over the next few years, Gov. John Bel Edwards said at a ceremony celebrating the new headquarters. Waitr already employs 315 people in Louisiana and about 5,800 nationwide, he said.
Waitr Holdings on March 7 reported financial results for the year that ended Dec. 31.
"We experienced a year of remarkable growth and operational development in 2018," Meaux wrote. "We successfully became a public company through our business combination with Landcadia, secured $85 million in private capital from a valued partner, organically expanded our footprint and most recently completed the acquisition of Bite Squad."
Revenue for 2018 increased 202 percent to $69.3 million compared with $22.9 million in 2017, the report states. Net loss for 2018 was $34.3 million compared with a loss of $26.9 million in 2017.
Waitr representatives could not be reached for comment.