The Ragin' Cajuns logo on the bun of Sonic's seasonal cheeseburger may not add extra flavor, but it certainly adds flair to the local favorite. 
That edible logo, which made its debut with the burger in 2012, has been missing from the bun in recent years. But the logo is making a comeback this week when the burger returns to Acadiana locations of Sonic.
Its absence was due to a simple packaging change at Sonic, according to Gary Wilkerson, president of Kergan Bros., the company over the region's restaurants.
"The most unique thing about the burger is that it has an edible logo," Wilkerson said. "And this year, we were able to find another way to do the packaging so that we could put the edible logo back on the bun."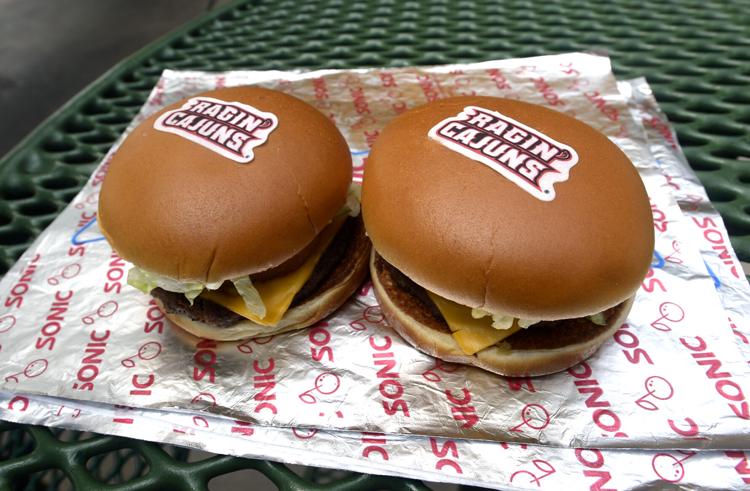 The Ragin' Cajun cheeseburger has been offered each football season since 2012, just with unadorned buns for about half of that time.
Even without the spirited stamp, the burger has kept a loyal fan base for its flavor. Sonic sold more than 65,000 Ragin' Cajun cheeseburgers, sans logo, during the 2019 football season.
"It was equally as popular," Wilkerson said. "And one of the reasons is that we worked really hard to come up with a good recipe and the right flavors. People are constantly messaging us, asking when the burger is coming back."
The burger features Tabasco mayonnaise, pepper jack cheese, fried and grilled onions, lettuce, tomato and a packet of Tony Chachere's Creole seasoning on the side. It's $4.39 for the sandwich or $6.99 for the combo.
"The University of Louisiana at Lafayette has not only a one-of-a-kind mascot," Wilkerson said. "It also has a one-of-a-kind cheeseburger."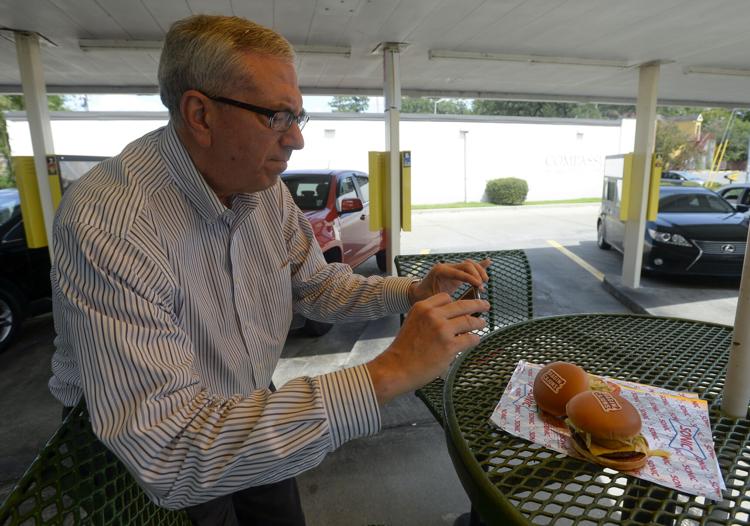 Like other Ragin' Cajuns items, Sonic's cheeseburger brings in extra revenue for the university's athletic program. 
The burger returns to Acadiana Sonic locations on Monday and will be available throughout the Ragin' Cajuns football season.
And if Saturday's historic win over Iowa State is any indication of the season ahead, Cajuns fans could be in for an exciting end to 2020.
Acadiana Business Today: After years without, the Ragin' Cajuns logo returns to Sonic's spirited UL burger