A four-story condominium development is planned for the eastern edge of downtown Broussard that will also give a nod to one of the city's most notable natives.
Guidry Land Development will break ground on The Sax Condominiums, 711 E. Main St., this summer. The 30-unit complex will feature a number of amenities, such as private parking on the ground level, and a statue of Illinois Jacquet, a Broussard native who is regarded as the first R&B solo saxophone player.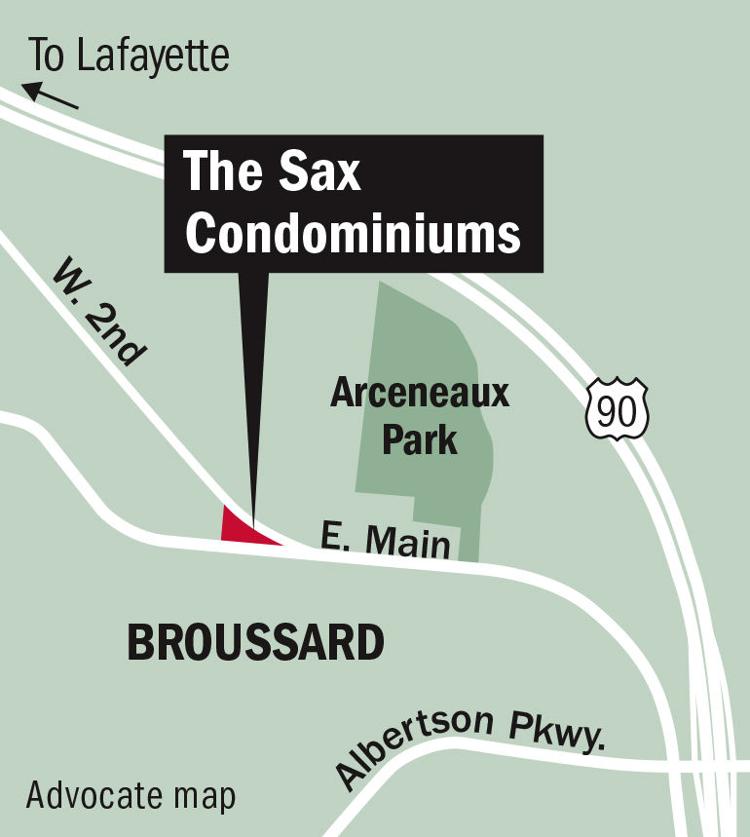 Jacquet, according to published reports, once played with Louis Armstrong, Nat King Cole, Miles Davis and other famous musicians. He died in 2004.
Owner Cliff Guidry said he reached out to Jacquet's family about the project, which is expected to be completed by summer 2020. 
"I put my heart and soul into it," he said. "I wanted to do something with a New Orleans flair, and him being a saxophone player fit in well. I spoke with the family who lives up north, and they were blown away that I was a random guy that wanted to do something in memory of their father."
The building will feature 24 one-bedroom, 900-square-feet units and six two-bedroom, 1,695-square-feet units, Guidry said. It will also have high-end finishes with lots of glass and an elevator. The grounds will include a courtyard, a mural on the side of the building and a music system that will play 24 hours a day.
It will also come with a monthly homeowners association fee of $480, which Guidry said will pay for all those amenities along with property taxes and insurance.
The area has several apartments, said Toby Armentor, president of the Broussard Economic Development Council, but this project will be different. City officials are excited about the location.
"This one is definitely innovative. It's going to be a huge deal for our community," Armentor said. "It's going to be a great visual component for our community. It'll have some features that most developments around Lafayette Parish don't have."
The building will sit at the split of Second Street and Main Street and lie just west of Arceneaux Park, an area new Mayor Ray Bourque and other city officials are hoping to turn into a tourist area, Guidry said.
"It's going to be a huge deal for our community," Armentor said. "We just feel that our new administration and the great things they're doing is inspiring developers to really look at Broussard's downtown in a different light and bring new developments to our community."
Acadiana Business Today: Four-story, 30-unit condo development slated for eastern edge of downtown Broussard; Tri-City Physical Therapy to open second location