Prejean's will begin offering a limited menu through a new drive-thru window on Thursday ahead of the restaurant's grand reopening next month.
Offerings will include boiled crawfish and shrimp, fried shrimp and catfish platters, fried alligator legs, shrimp pasta, crawfish enchiladas, seafood po-boys, smoked chicken and andouille gumbo, a fried chicken sandwich, burgers and a house salad.
"We're going to cater a little more to locals," said Tim Metcalf, who recently purchased Prejean's. "But in true Cajun fashion, our doors are open for visitors and outsiders."
The iconic Cajun restaurant has been closed since November, when Metcalf finalized a deal with Bob Guilbeau to purchase the business and property at 3480 NE Evangeline Thruway.
Metcalf paid $2.4 million for the building and land along Interstate 49 between Carencro and Lafayette, according to court records.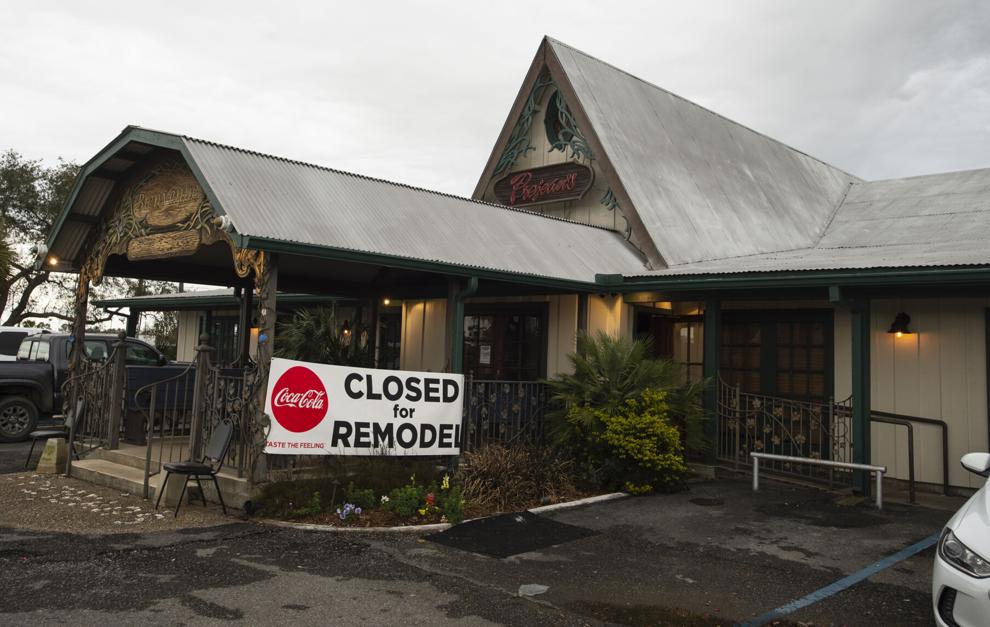 He declined to disclose how much he paid for the business itself and the recipes, though he mentioned that he's spending about $500,000 on renovations at the restaurant.
Metcalf expects to reopen the dining room Feb. 8.
Renovations continue inside of Prejean's, which Metcalf purchased with his son, Greg, and friend, Ken Boudreaux. The team is also planning to open an elaborate outdoor dining space with a stage and restroom facilities under a large oak tree on the Prejean's property in the spring.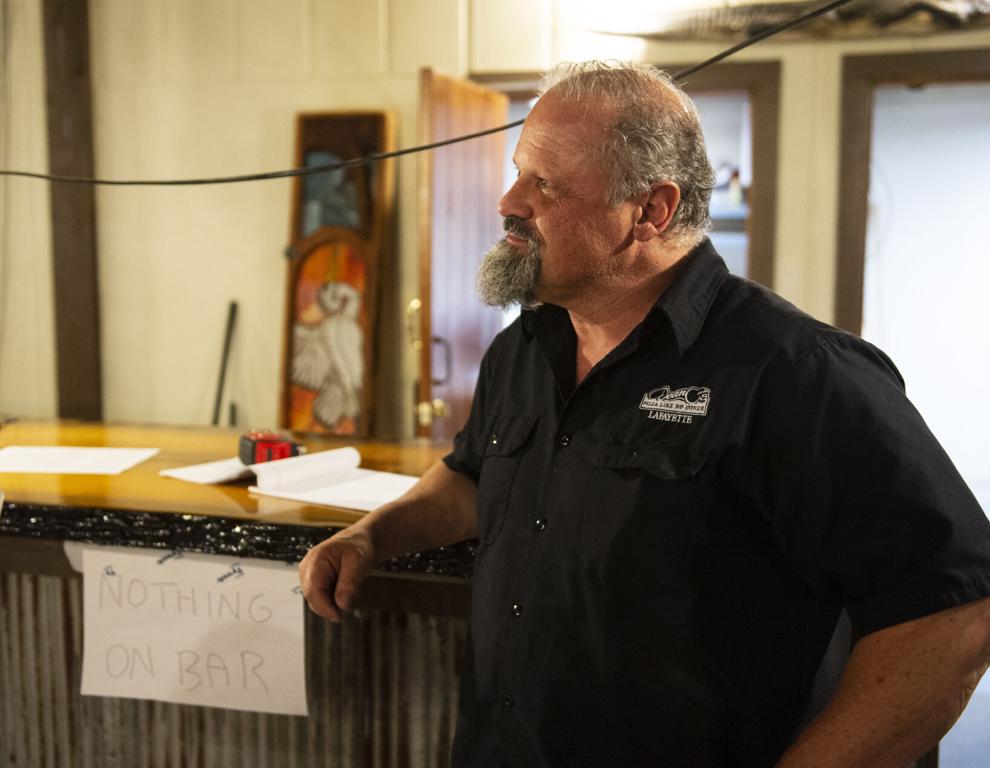 Metcalf is hoping the addition of a drive-thru window and outdoor dining space will keep people coming to the restaurant during the coronavirus pandemic.
"We're learning how to pivot with what's going on in the world right now and with what's going on across the street right there," Metcalf said, pointing to the former Evangeline Downs property where Amazon is building a fulfillment center. "We're going to figure out how they eat, and we're going to adapt. If the restaurant needs to be open for breakfast or needs to be open late or the window needs to be open, we're going to make it happen. One thing I'm good at is pivoting."
Metcalf says he will employ about 100 people at the restaurant.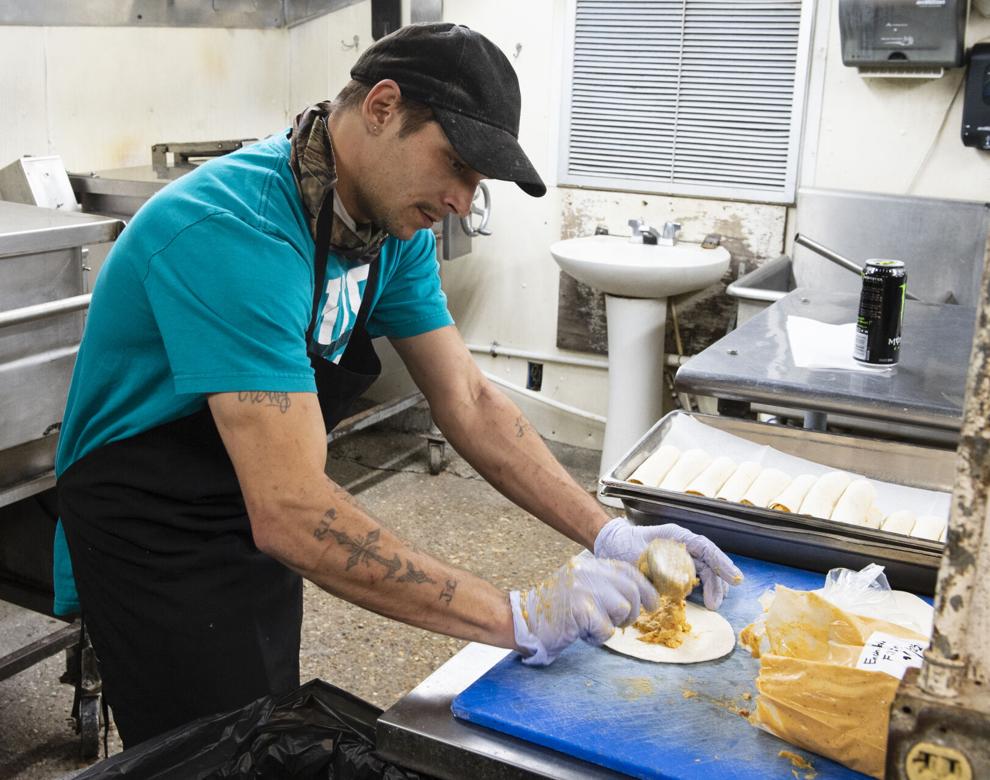 All management positions have been filled, but he is still hiring a sous chef, line cooks, dishwashers, bussers and bartenders.
The restaurant employed about 140 people prior to the pandemic, but that number had dwindled to just 50 people at the time of the sale.
Prejean's will continue to offer live music as coronavirus restrictions ease, although Metcalf said the restaurant will have performances less frequently and will host a wider variety of bands than before.
The restaurant will also begin offering Sunday brunch service next month.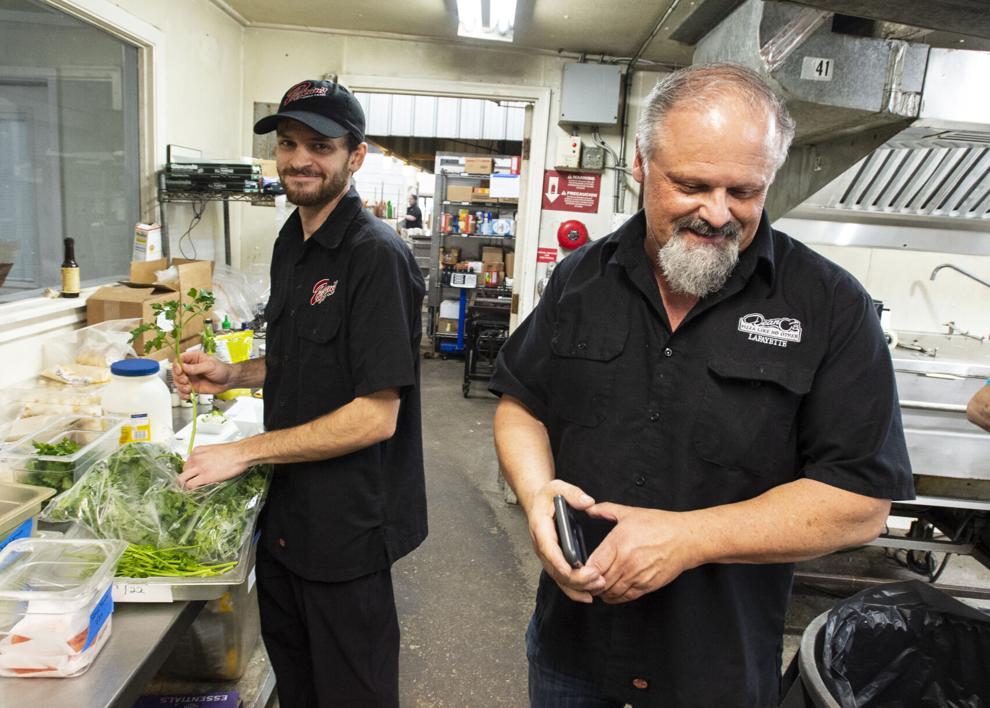 The restaurant's full menu includes a mix of the old and the new, the upscale and the affordable. 
You'll find everything from oysters Rockefeller and steaks to pork skin-fried pickles and a blackened shrimp flatbread — a nod to Deano's pizza — on the new menu.
Seth Ratcliff, the restaurant's new executive chef, said he's most excited about the gator "wings," which are alligator front legs soaked in buttermilk, fried and tossed in a hot sauce beurre blanc or house barbecue sauce.
"The new Prejean's is just going to be better than ever," Ratcliff said. "We're going to have fresh ingredients. No shortcuts are going to be made. It's going to be all local seafood, and I'm going to do my best to get as much local produce as I can."
Metcalf's favorite item on the new menu is the smoked chicken and andouille gumbo. It's a Prejean's recipe that has been tweaked to include in-house smoked chicken.
"We didn't change a lot," Metcalf said. "But it's the best gumbo, without a doubt, I've ever had."
The drive-thru window at Prejean's will be open from 4:30 to 9:30 p.m. daily starting Thursday.
The restaurant will be open from 10:30 a.m. to 9 p.m. Sunday through Thursday and from 10:30 a.m. to 10 p.m. Friday and Saturday beginning Feb. 8.