South Louisiana's iconic burger chain of the 1990s could be making a comeback.
Burger Tyme branding has been popping up in recent weeks as the founder's son considers bringing back the beloved Cajun blaze burger and bon temps poulet sandwich.
"We are in the early phases of a multi-step plan to bring back this crowd favorite," said Braxton Moody V. "We will forever offer the retail products we roll out. Those won't go away. But as far as a physical location, that would be happening at a later phase of the project."
Moody, who acquired the restaurant rights from his father about 15 years ago, has been quietly working for the past few months on a marketing plan to bring back Burger Tyme.
He developed a website, burgertymeofamerica.com, late last year with the restaurant's history and started selling Cajun Blaze seasoning online a few weeks ago. He also has been using his 3D printer to create face mask tension relief bands with his website's information, which he has been donating to Acadiana health care workers as they care for those with the novel coronavirus.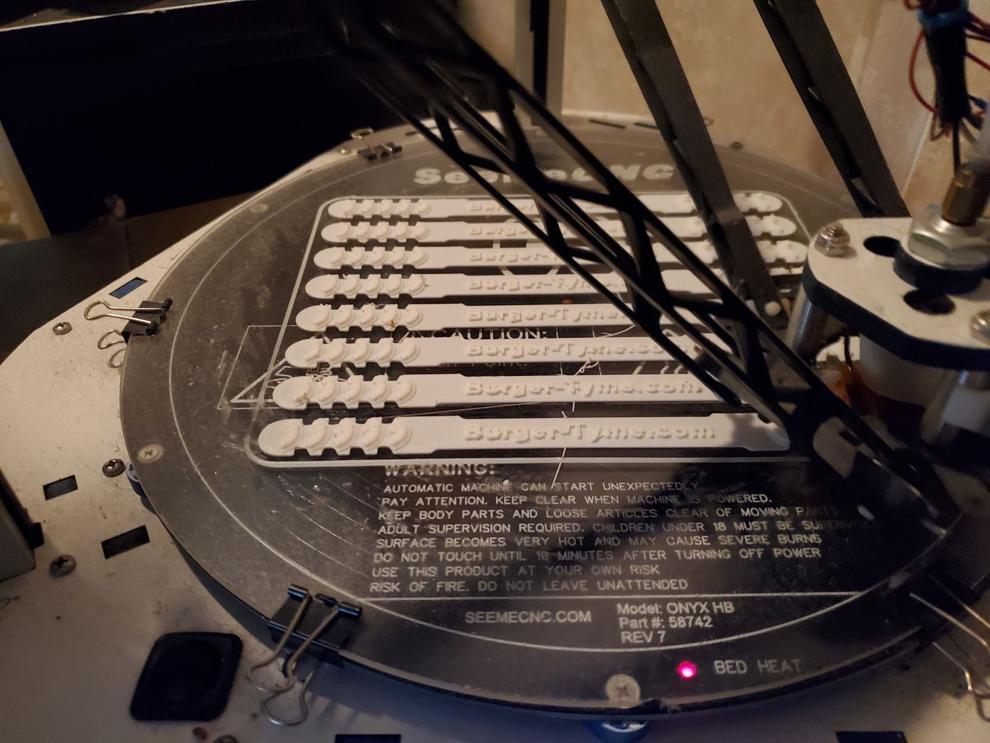 On Friday, Moody announced a Burger Tyme pop-up event where people will have the opportunity to buy the beloved Cajun blaze burger. The pop-up is set to take place Mother's Day weekend at the Acadian Superette.
Moody says there has been an overwhelming amount of support for what he's doing.
Although most online orders are from south Louisiana, he said about 20% have been from out-of-state, and he's even had a request to ship overseas. His seasoning is back-ordered because of the high demand.
"I definitely have big shoes to fill," Moody said. "But many people see this as good news, and with the timing of everything during COVID-19, people need good news. It's just been nice to be able to bring a smile to people's faces."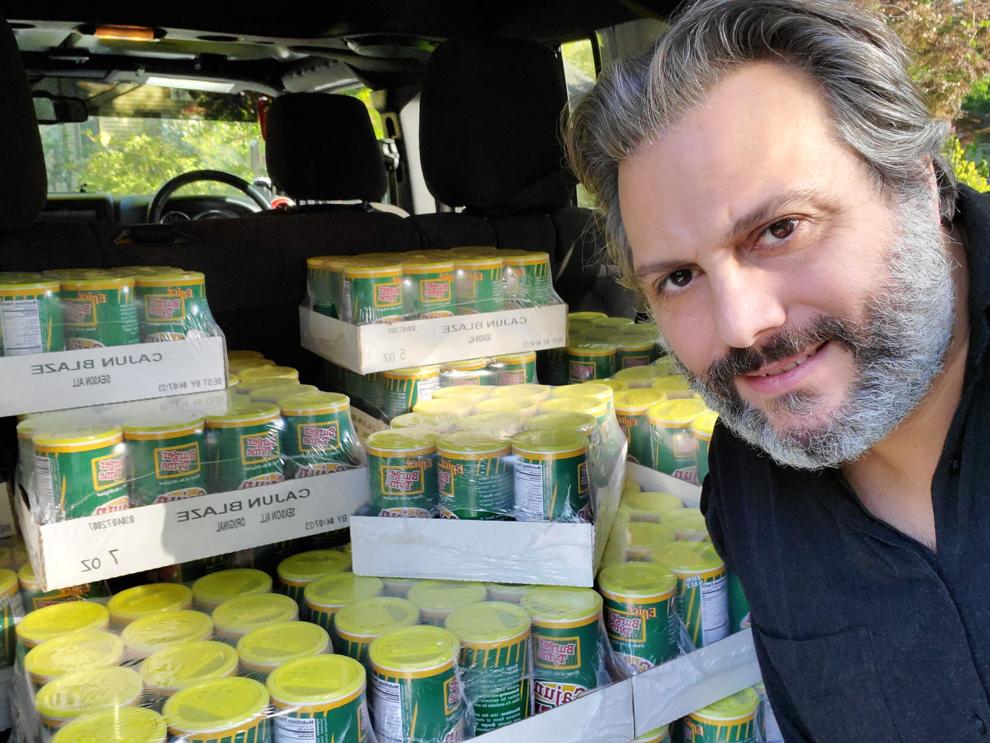 Moody comes from a family of businessmen.
The University of Louisiana at Lafayette's College of Business Administration is named for his grandfather, B.I. Moody III, who owned a number of franchise restaurants, including Burger King, Chart House Steakhouse, Luther's BBQ and Cork 'N Cleaver.
"My grandfather taught me how to develop a detailed business plan and execute it with a produce or perish attitude," Moody said. "He always says, 'If you don't know where you're going, any road will take you there.'"
Moody's father, Braxton IV, didn't just start Burger Tyme. He also owned a number of restaurant franchises, including D'lites, Outback Steakhouse and Sonny's BBQ.
Although Moody worked at Burger Tyme in high school and college, he went on to work as a mechanical engineer for the oilfield afterward. When his dad decided to retire in 2000, the last of eight locations of Burger Tyme closed.
"My dad's advising on all of the steps of the process," Moody said. "He's very excited, and he's tickled at all of the feedback we're getting and how well everybody remembers his creation. It's one of his legacies. It must be really exciting for him to see."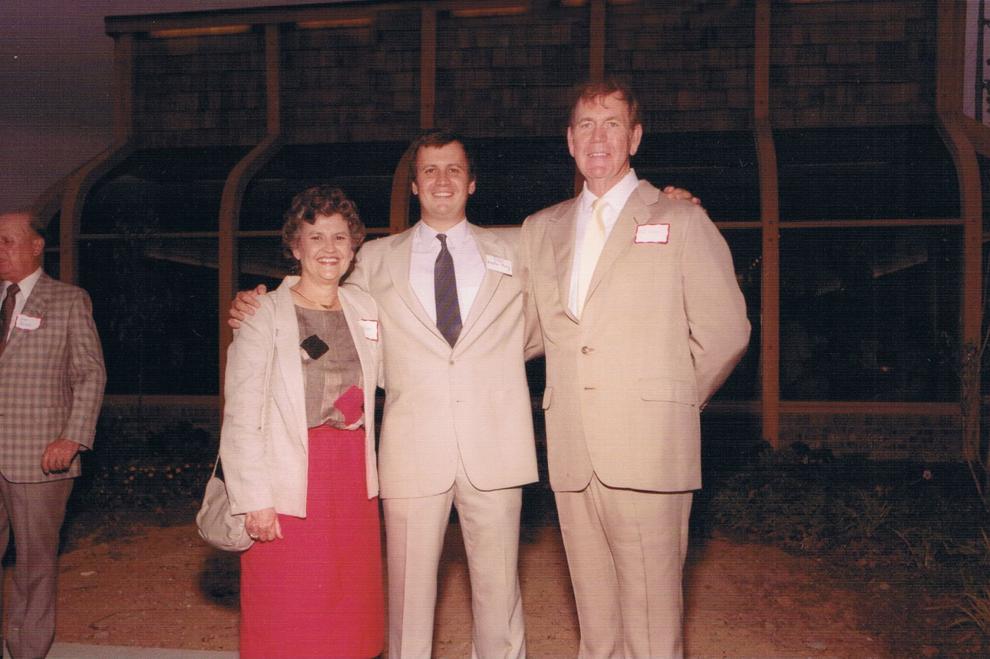 Burger Tyme's original location opened in the late 1980s on Johnston Street near its intersection with Ambassador Caffery Parkway, in front of where Best Buy is currently located.
Moody's father chose to open the affordable restaurant in one of the many vacant buildings in Lafayette as the area's economy suffered from the economic downturn of the 1980s oil bust.
"It doesn't matter what you do in the Lafayette region, you work for the oilfield," Moody said. "Whatever industry you're in, either you or your customers are in the oilfield. So Burger Tyme was invented out of necessity. He had 89-cent Cajun blazes to compete with the 99-cent whoppers at Burger King."
The family opened seven other locations of the fast-food restaurant: three more in Lafayette, two in Baton Rouge and one each in New Iberia and Breaux Bridge.
The original location on Johnston Street would be the final restaurant to close in 2000.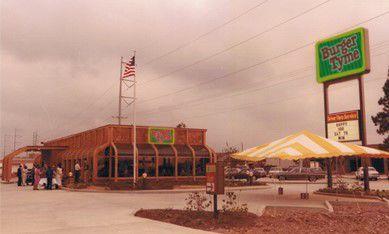 Now, as Moody raises his own children during another oil bust, he is turning to his father's creation as a possible solution.
"Once again, the oilfield isn't doing so well," Moody said. "And so recently, I decided to revitalize Burger Tyme. Through the years, the fans have kept the name alive. Fans have tagged me on many Facebook posts and blog posts. Someone uploaded the old commercials onto YouTube, which is funny because that didn't exist back then.'
Bryan Jackson was among the first people to order the Cajun Blaze seasoning from the new website. The Broussard resident actually worked for Burger Tyme for about a decade, starting in high school and rising to management.
He ordered 10 containers of seasoning and has been using them to recreate his restaurant favorites at home.
Jackson said he would be first in line if another Burger Tyme restaurant opened. If he were reopening the restaurant, Jackson said he would make it a fast-casual concept instead of a fast-food restaurant because of changes in consumer habits.
"The type of ingredients that were used and the work that was put into this burger make it better than a fast-food hamburger," Jackson said. "I think it would just bring it to a whole new level that people would appreciate today."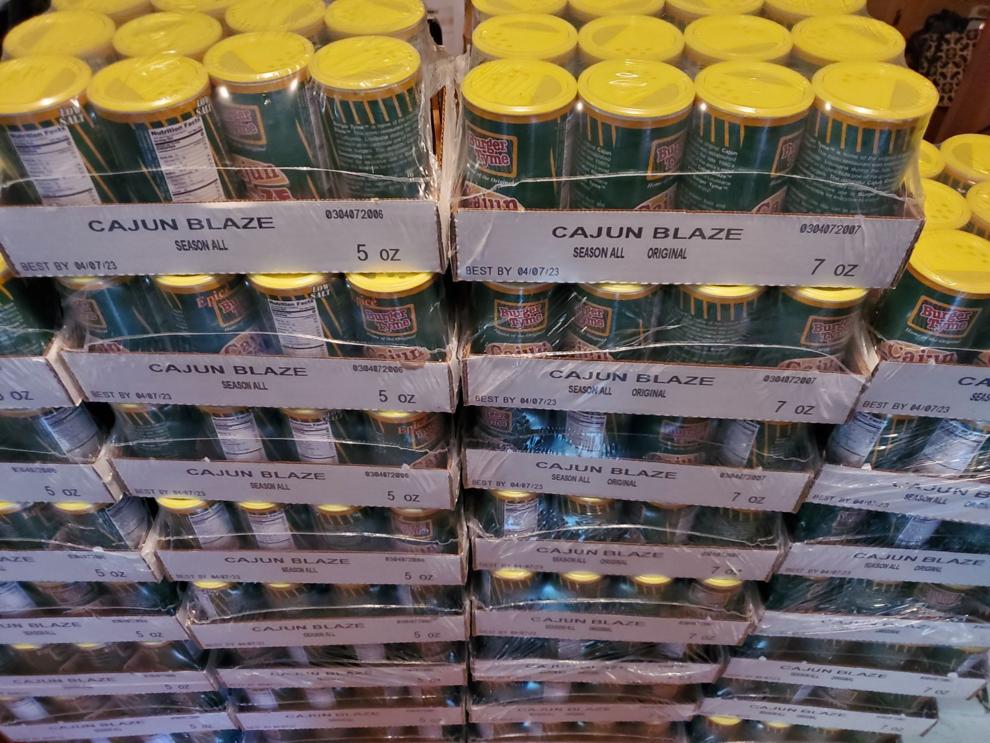 Moody said there are "no official talks" happening right now for the reopening of a Burger Tyme restaurant, but there's been investor interest from people in south Louisiana and beyond. There have even been conversations about opening Burger Tyme locations as far away as Texas and Florida.
"There has been quite a bit of interest," Moody said. "Nothing is off the table at this point. We're considering all different avenues of growth."
The Cajun Blaze Pop-up is scheduled from 11 a.m. to 8 p.m. May 9 at the Acadian Superette, 600 Lamar St. in Lafayette. The Cajun Blaze seasoning will also be available for sale during the event. Visit burgertymeofamerica.com to learn more.