The Saint Street Inn's illuminated porch — where people often linger after dinner for live music or trivia — will soon be dark.
The neighborhood farm-to-table restaurant is closing at the end of the year. 
"We want to go out on a high note," said The Saint Street Inn's owner Nathan Stubbs. "We're not going to be sad. We're going to celebrate eight years and the fact that we made it this far. It's something we should celebrate."
Stubbs cited financial troubles as the primary reason for closing the restaurant. The past two years have been especially tough thanks to a sluggish economy and more competition from new local restaurants.
The Saint Street Inn, 407 Brook Ave., is currently in negotiations with the IRS for about $225,000 worth of unpaid taxes, interest and penalties, according to tax lien records.
"We are working with a tax resolution attorney and the IRS to settle all our debts," Stubbs said. "In this business, we have faced break-in and theft, the embezzlement of over $10,000 from a former employee who struggled with a drug addiction disease, and a multitude of misguided business and accounting blunders and their subsequent penalty fees.
"These footnotes should in no way take away from the hard work and dedication of our amazing staff and many outside professionals who have gone above and beyond — often volunteering time — to help support this business. As the owner I take full responsibility for Saint Street Inn's financial deficits and am committed to their correction."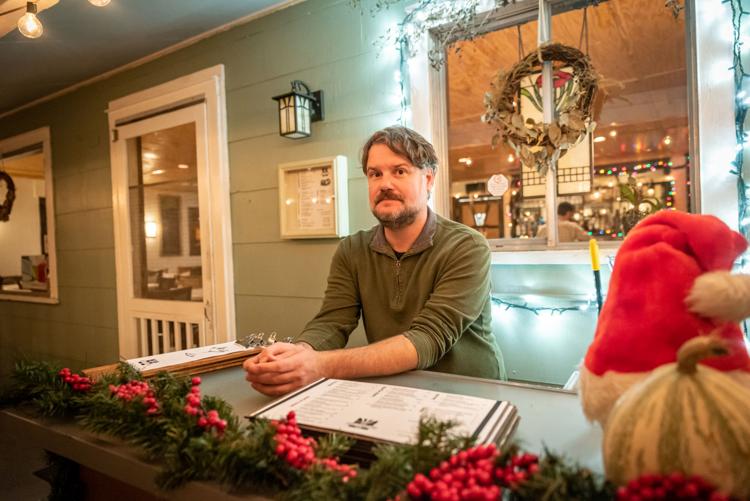 Fueled by a shared passion for trying new restaurants, Stubbs and Mary Tutwiler left their jobs in journalism to open a restaurant in August of 2011.
The Saint Street Inn quickly became a beloved watering hole known for its focus on locally grown and produced food.
"We always ran this restaurant supporting local agriculture and suppliers," Stubbs said. "That's going to be disappointing — for us not to be buying from them anymore. It's impacting more than just us."
Local grower Kohlie Frantzen grows butter lettuce, microgreens and basil for the restaurant through his hydroponic farm.
Frantzen said The Saint Street Inn's closure won't really impact his bottom line, but it will certainly will have an effect on the community at large.
"One of the things I've learned from supporting locally owned restaurants is that there's a front door and a back door," Frantzen said. "When you're a supplier or a grower and you go through that back door, you see the impact that you wouldn't otherwise see by going through the front door.
"It's always tragic to lose a customer, but this is more about the tremendous amount of impact Nathan made here. There's no way to sugarcoat the loss."
Art Soileau compares The Saint Street Inn to the TV sitcom "Cheers," which is set at a bar "Where Everybody Knows Your Name."
Soileau has supplied coffee to the restaurant for about five years through Art's Coffee Roasters of Arnaudville. 
"This is going to affect our bottom line, sure, but that's not the real issue," Soileau said. "Saint Street Inn has occupied a unique spot, and it has meant a lot to a lot of people. This isn't about us losing a customer. It's about us losing a friend."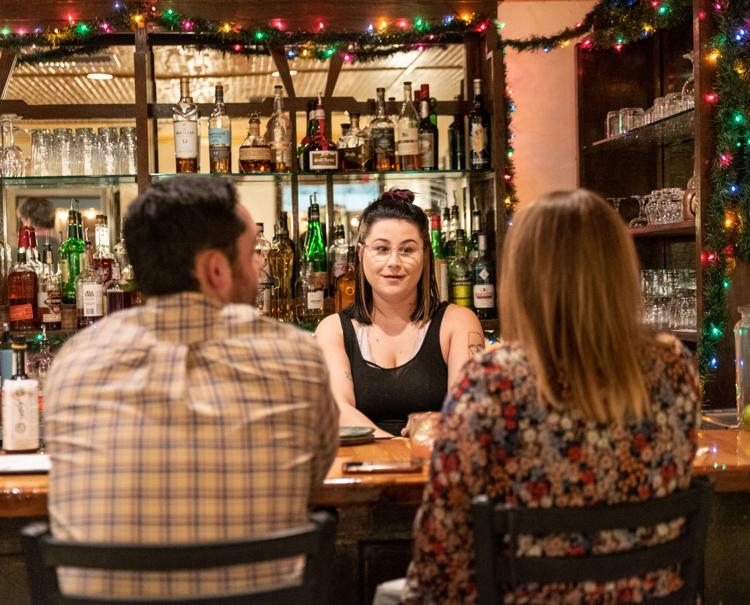 About 20 employees will be out of a job when the restaurant closes at the end of the month.
Amber Russell is one of them. She started at the restaurant more than three years ago as a bartender and now serves as the manager.
The Saint Street Inn is where Russell found her place in Lafayette.
"This is my little home," Russell said. "When I got the news that the restaurant was closing, I called one of my best friends who I met during my first night of bartending. She's a regular, and I'm not from here. Every single friend I've made here was through The Saint Street Inn."
David Graeff is another who will be out of a job at the end of the year. He worked as a line cook in 2011 when The Saint Street Inn first opened and returned in 2017 as a sous chef before moving up to executive chef of the restaurant last year.
"I'll definitely miss having Nathan as a boss," Graeff said. "He was just very giving, very helpful. If any employee ever needed a hand with an advance on a check or something, no questions asked, he'd help them out. It's something you don't hear enough with other restaurants, having a boss who cares about their employees as much as he does. It's unfortunate that the ones who care the most are the ones who end up suffering the most at the end."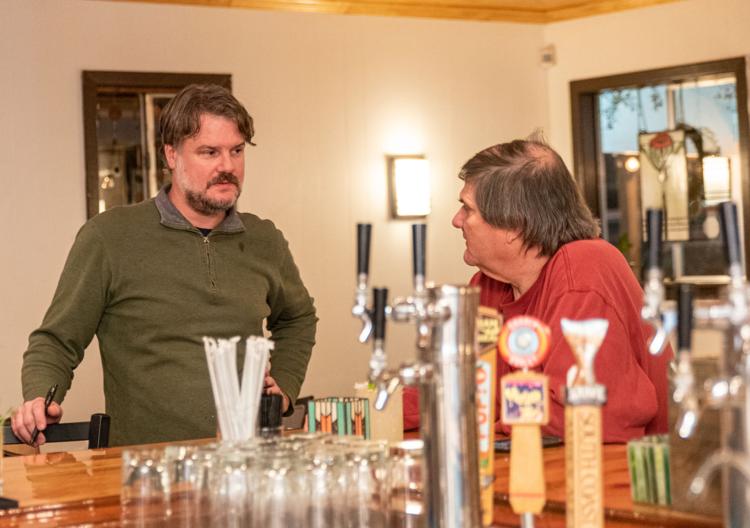 Stubbs said he'll miss his staff, customers and the restaurant itself.
"I got to work with and alongside some of the best chefs and bartenders in Lafayette and beyond, and that was a thrill for me," he said. "To see that creativity from inception to execution in a restaurant setting — when the timing, service, presentation and customer satisfaction all come together — it's incredibly gratifying."
The Saint Street Inn will be open through New Year's Eve and will say goodbye to customers and the community with live music, a trivia night and a fan-favorite menu during the final weeks of service.
Stubbs isn't sure what the future will hold for him just yet, but he said he's grateful to those who supported his vision at The Saint Street Inn.
"This was my dream job," Stubbs said. "I got to live that for eight years."
Acadiana Business Today: The Saint Street Inn to close after 8 years: 'We're not going to be sad'; Parc Lafayette building that houses Natural Grocers sells for nearly $6.4 million