After finding strength from each other during the coronavirus shutdown, a Lafayette woman and an injured baby squirrel parted ways this week.
Emily Istre took in the tiny squirrel on March 14, just as Louisiana's restrictions began. Her mother had found the baby squirrel all alone in her backyard and feared for its well-being because of wildlife in the area.
Willamina, who Istre affectionately nicknamed One-Eyed Willa, was severely dehydrated with a badly infected eye at the time. Istre estimates that the squirrel was about 3 weeks old.
"I was fully prepared to lose her," Istre said. "I really didn't think she was going to make it. I just planned to feed her and make her super comfortable until she died. I didn't want her to die a brutal death in pain. "
But Willamina didn't die.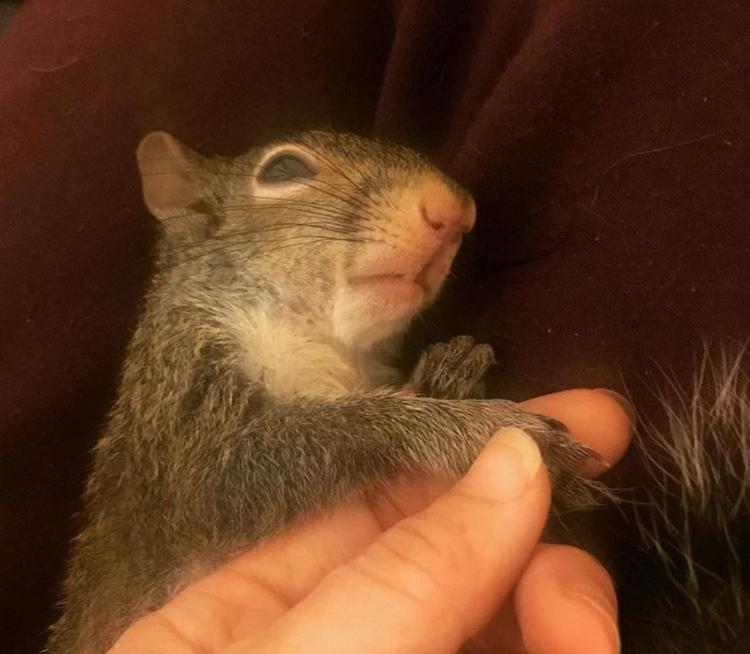 Instead, she gained strength and internet fame through an Instagram account, @one_eyed_willa, that now has over 1,600 followers, and an April 17 feature on national entertainment website TMZ until the Louisiana Department of Wildlife & Fisheries on Thursday facilitated the squirrel's transition back into a more natural habitat.
"It's going to suck for me," Istre said. "But this is what love is. It's learning how to just let go of someone or something. It's more than what you want. Love is what's best for the other one."
Istre said she tried to contact the state agency in March, long before the enforcement division got involved, after taking in Willamina. Istre said she tried reaching out to people who rehabilitate squirrels in the area through a list on the Department of Wildlife & Fisheries website, but she didn't hear back from anyone.
She said she also reached out to the agency in the hopes of taking a training class to become one of the state's recognized rehabilitators since state law prohibits citizens from caring for wildlife such as squirrels. Again, Istre said she didn't hear back.
Instead, she learned the ropes of nursing a squirrel back to health online.
"I don't believe in taking animals from the wild, plucking them from nests to domesticate them," Istre said. "I don't believe in that. This was a very unique situation, but I did my due diligence. Clearly, I'm a capable caregiver."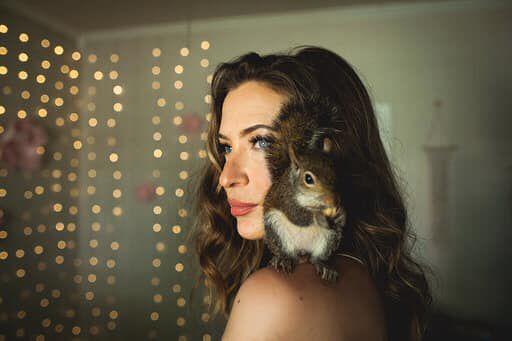 The Louisiana Department of Wildlife & Fisheries remains fully operational during COVID-19 restrictions, according to Melissa Collins, a wildlife biologist and permits coordinator for the agency.
Collins said it is illegal for anybody to rehabilitate wildlife without first obtaining a permit through the agency. Others who encounter injured or orphaned wildlife should leave the animal alone and contact the agency for assistance. 
"Every year well-intentioned individuals intervene unnecessarily, removing what appears to be injured/orphaned wildlife," Collins wrote in an email to The Acadiana Advocate. "Often, finders misinterpret defense behaviors and what appears to be lack of parental care as injury or abandonment."
Collins did not comment specifically on Istre's situation or confirm if the woman had reached out to the agency.
Istre said she has cared for stray cats, injured opossums and abandoned baby birds until she could rehome or release them back into the wild. She'd never cared for a squirrel before Willamina.
"It's not easy," Istre said. "It's extremely hard. They're nonstop. It's like having a toddler on meth. It takes a lot of patience. She makes a big mess. I'm constantly cleaning. Constantly. I don't want people to think this is a normal thing or something to aspire to."
The hard work, however, paid off. Willamina's infection cleared up, and she became stronger with each bottle feeding. Soon, the squirrel was transitioning to solid foods such as kale, avocados and sweet potatoes. She was rewarded for meeting milestones with treats of sunflower seeds and walnuts.
Even with a custom tree house made of natural wood and a deer antler for teething, Willamina would nestle into bed with Istre in the middle of the night. The squirrel would zoom across Istre's body during her yoga sessions and become anxious if they were separated for any length of time.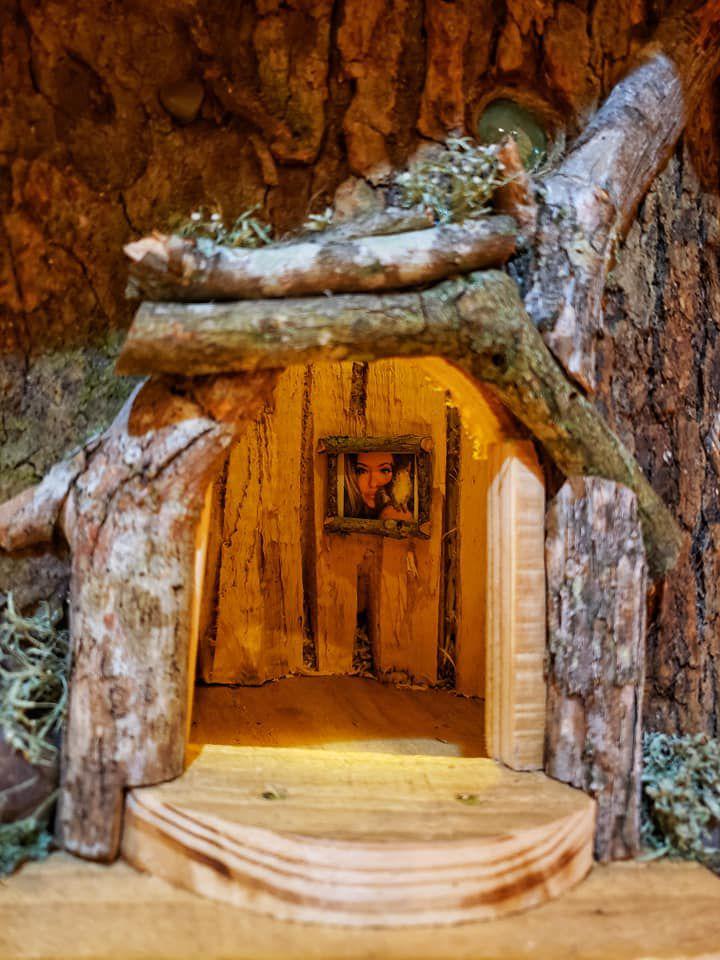 Istre had to keep her cat separated from Willamina not only to keep her safe but also to reinforce a fear of cats for the day the squirrel could one day be released outside. But with each passing day, Istre feared Willamina wouldn't survive outside.
Istre said the squirrel might be able to survive with limited sight in one eye but also worries the squirrel might not make it after becoming so domesticated after more than five weeks together.
"She understood how vulnerable she was, and there's a bond you can't really describe," Istre said. "I never understood how smart and intelligent squirrels are until now. She understands how safe she is, and that's such a high honor."
Istre said Willamina learned basic sign language words to communicate "more," "food" and "please."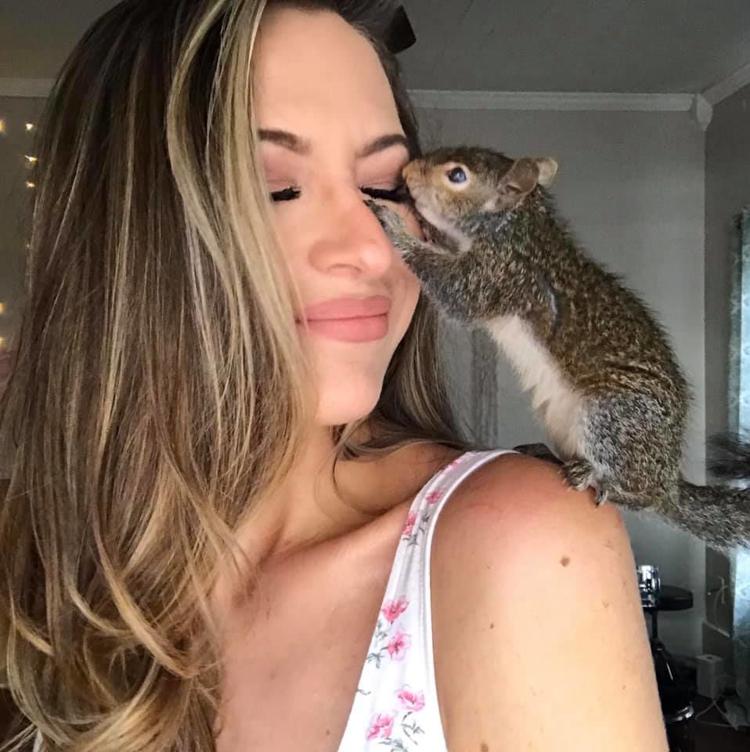 "A lot of people have asked me how to acquire a squirrel or how to care for one," Istre said. "I don't condone that. I don't want people thinking that I want them going out into the wild and taking them from the wild because that's cruel. This was a very special circumstance because of quarantine and because of the nature of her injury. And now we're able to give her a happy ending."
On Thursday afternoon, Istre bid a tearful goodbye to Willamina. She brought her to a squirrel rehabilitator and was assured that Willamina would slowly be reintroduced outdoors in a sanctuary with other squirrels.
Istre has even gotten updates via text message.
"Regardless of how heartbroken I am and how she might have some anxiety about separating from me, I know in my heart that, ultimately, this is the best option for her — to live a normal life outside of a house," she said. "She didn't live inside of a cage here, but she didn't live outside. And I just can't have that on my conscious. I just don't want her to feel like I abandoned her. "