Reflecting back on things, Ryan Trahan is thankful he wasn't able to open his new downtown restaurant Vestal earlier in the year.
A new business often gets only one chance to make an impression on customers, one shot to get things right. Opening just before the novel coronavirus shut down restaurant dining rooms in Louisiana would have been one of the worst-case scenarios.
"That would have been doomsday," Trahan said. "There's always doomsday scenarios when you open a restaurant. There are very few scenarios that can close you immediately. That would be one of them."
Trahan isn't alone in his view. Many who were planning to open a small business in Lafayette before the pandemic struck say they're thankful not to have opened in the weeks or months before the economic shutdown.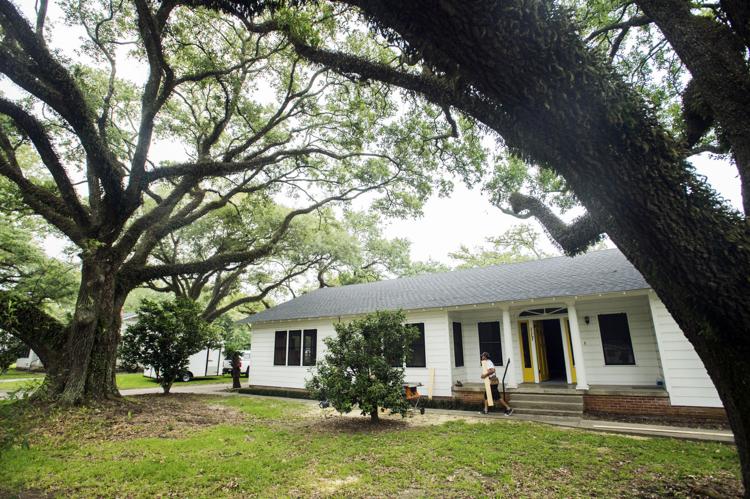 As they continue working to turn their dreams into realities, they said they're facing challenges but are still seeing more opportunities in the weeks and months ahead.
Loan terms are appealing, as is the pool of available workers, many of whom have lost their jobs during the shutdown.
"I actually decided to pull the trigger during the pandemic," said Geoff Begnaud, who is opening a franchise location of 360 Painting in Lafayette. "I'd been vetting different franchise options for roughly a year, but the coronavirus and ultimately the oil prices bottoming out made the decision for me. Even if the rest of the world recovers, will Louisiana recover from this fallout?"
Like many, Begnaud, who works as a medical sales rep, has spent the past several weeks at home. He's used the unexpected time off to secure financing and get Louisiana's first franchise of a painting company that utilizes technology to match existing paint samples and estimate the amount of paint needed for a job.
Small businesses that were not open prior to March 1 don't qualify for the Small Business Administration's Paycheck Protection Program or Economic Injury Disaster loans.
New businesses do, however, qualify for the SBA to make six months of payments for new loans.
"Obviously, with the economy in a weird state, you're nervous to start a business when everybody is holding onto their money," Begnaud said. "That was the final check box. It made it very appealing." 
Calls into the Louisiana Small Business Development Center at the University of Louisiana at Lafayette have exploded since mid-March, not just from existing business owners but also from those who are planning to open new small businesses.
"Surprisingly, in the midst of the disaster, our phone has been on fire with people who wanted to go forward with their plan," said the center's director, Heidi Melancon. "There were some in the process wanting to continue, but there are those who, whether through attrition or losing their jobs, are seeing this as an opportunity to start something new."
Destin Ortego, director of the Lafayette Economic Development Authority's Opportunity Machine, said he's had more virtual meetings with hopeful entrepreneurs in recent weeks than he usually does in the office.
Ideas have included everything from a virtual reality training concept and an e-sports business to an online jewelry store and a bed and breakfast.
"We're in the middle of an unfortunate disaster," Ortego said. "It's not something anyone would ever wish to happen, but what I love about this community is that they're not just sitting around waiting for it to end. They're not just wishing for it be over. They're using their time to start something new or solve a problem."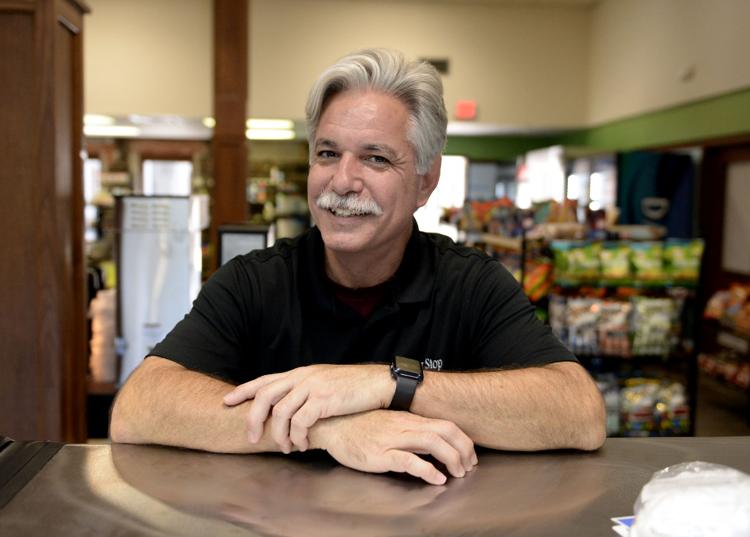 Bradley Cruice is one of those people who has been working on solving a problem —supplying downtown and surrounding neighborhoods with fresh food — through his new grocery store, Handy Stop Market & Cafe, which opened last week.
Unlike Trahan, Cruice actually wishes he could have opened before the pandemic struck because grocery stores are one of the few businesses that have seen an increase in demand as people spend more time at home.
"I would have loved to have been that resource for them here to get their basic necessities during that time," Cruice said. "I would have loved to have been open for them."
Handy Stop hasn't been overwhelmed with customers since opening last week but has seen steady business. Fewer people are roaming the streets of downtown, which has residential construction underway but remains largely a business district.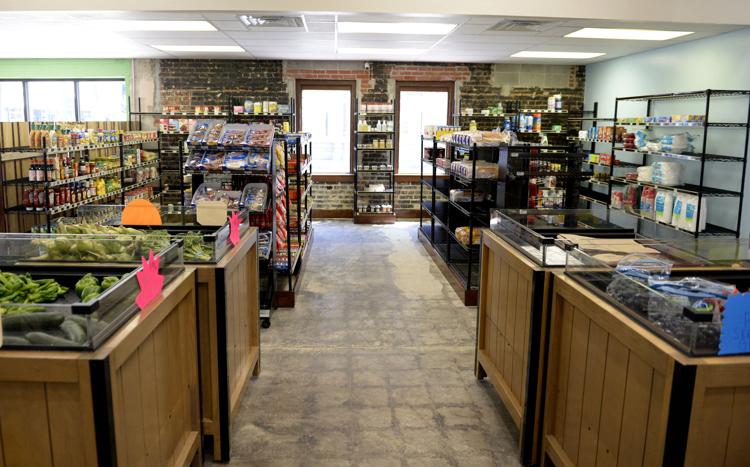 Aside from a decrease in foot traffic, the biggest impact the pandemic has had on the new grocery store has been in the form of supply chain delays.
Cruise said he paid for overnight shipping on something and received it two weeks later.
Likewise, Trahan said his restaurant's silverware was supposed to arrive in early March but still hasn't been delivered. At one point, Trahan was told the shipment could be delayed until September, but now it's expected to arrive in June.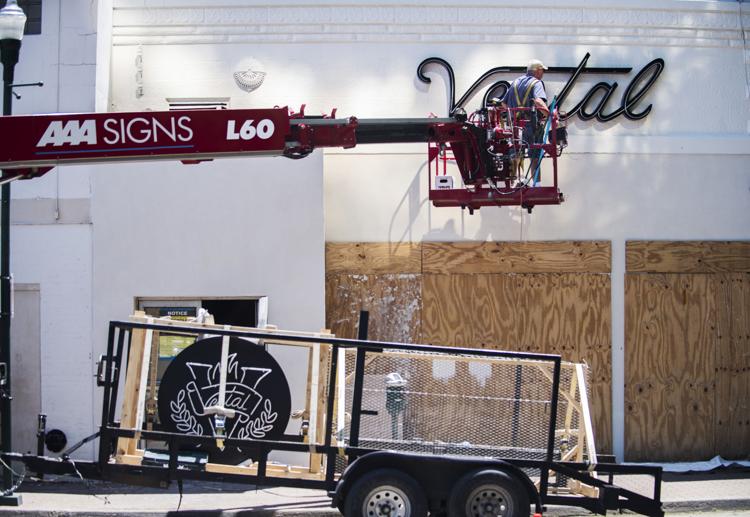 Same goes for Ryan Pécot, who is opening a barbecue restaurant on South College called Chop's Smokehouse. Initially, he planned to open June 1 but that's been pushed back to August.
"The challenge has really been getting equipment here," Pécot said. "Things are coming from places that are more dense with factories working at half capacity or less. Then, there's the meat shortages. We'll be hesitant to open until meat supply is available and at a price point that's affordable to a customer."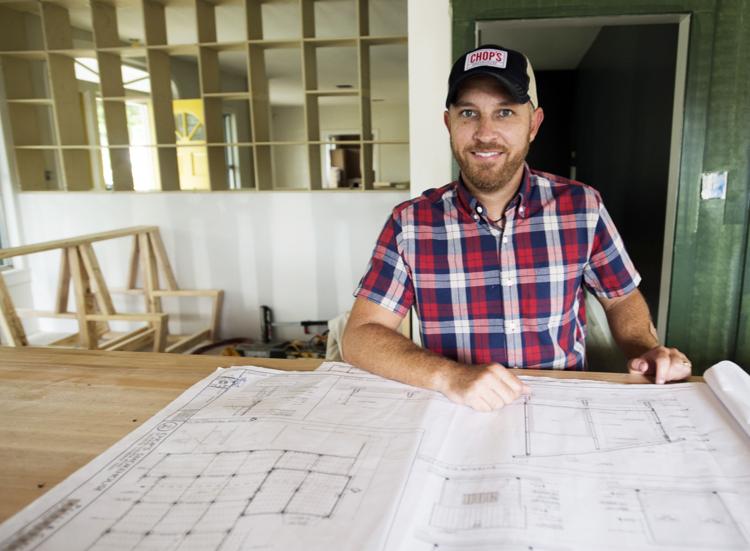 Pécot and Trahan said they'd rather pay to lease their restaurant spaces for several months more than open at 25% capacity, the current restriction for dining inside at Louisiana restaurants.
They both said they'll consider opening if restrictions are eased to allow 50% or more dining capacity inside later this summer.
Either way, it could mean the restaurants are only breaking even because of overhead expenses associated with running equipment and staffing the restaurant.
"It costs us thousands of dollars every month we're not open," said Trahan, who originally planned to open Vestal in April. "That being said, we didn't have a full staff, so we didn't go through the struggles that everyone else did. Restaurants can't operate at 25%. They just can't."
Acadiana Business Today: Most Louisiana movie theaters remain closed despite eased restrictions; here's why; Downtown Chicken Sandwich Snackdown to boost Lafayette restaurants facing lost income