The trial of suspended Lafayette City Marshal Brian Pope on 19 malfeasance charges has been delayed.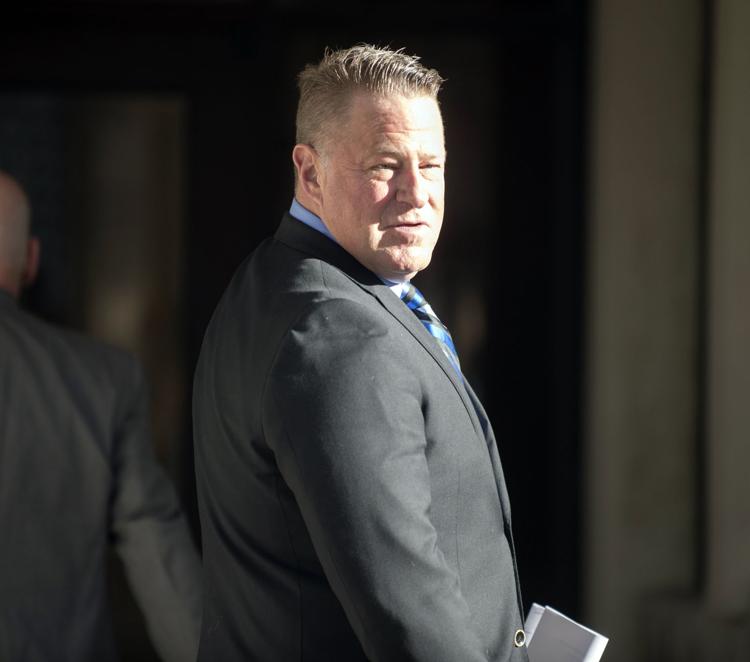 His trial was scheduled to begin Dec. 2 before 15th Judicial District Judge John Trahan. It was reset Thursday to March 16, 2020. A pre-trial hearing scheduled for Thursday was reset for Feb. 13, 2020.
Pope was indicted by a Lafayette Parish grand jury in December 2018 on 17 counts of malfeasance in office allegedly for personally using about $85,000 that should have gone to the City Marshal's Office. The incidences of malfeasance, according to the indictment, occurred between Jan. 5, 2018, and Oct. 4, 2018.
Two additional malfeasance charges were alleged against Pope in a March 2019 indictment, for depositing into his personal bank account more than $3,200 received from Lafayette Consolidated Government as reimbursement for attending two conferences. The money should have been deposited in the City Marshal's Office fund. Those incidences allegedly occurred between March and December 2018.
The cases have been combined so there will be only one trial for all 19 charges.
Pope is free on a $25,000 bond pending his appeal of an October 2018 conviction in another case. He was ordered to be monitored by a GPS and placed on curfew from 8 p.m. to 6 a.m. except to work. 
He was suspended from the City Marshal's Office and replaced temporarily by Michael Hill, a Lafayette attorney and former federal magistrate judge, who remains in that post.
A jury convicted Pope in October on three felony malfeasance charges and one felony perjury charge not related to the pending malfeasance charges. His attorneys argued that the perjury conviction should be dropped.
On June 19, 15th Judicial District Judge David Smith dropped the perjury charge, then sentenced Pope to three years in the parish jail on the three malfeasance charges, suspending all but one year.
Pope's attorneys are appealing.
Assistant District Attorney Alan Haney also is appealing Smith's decision to drop the perjury charge and the sentence.