Lafayette Consolidated Government is asking a federal judge to reconsider dismissing St. Martin Parish government from a lawsuit it filed over Lafayette's clandestine removal of a spoil bank in St. Martin Parish.
A federal judge in Lafayette on July 5 dismissed St. Martin Parish from a lawsuit LCG officials filed in 15th Judicial District court in March against St. Martin Parish and the U.S. Army Corps of Engineers. The Corps was not dismissed from the suit.
The day after the federal dismissal, St. Martin Parish filed a lawsuit in 19th Judicial District court, its home turf, asking a judge to order Lafayette to restore the spoil bank.
Lafayette wanted a judge to declare it followed all rules and regulations in February when, at night, it had a contractor remove the spoil bank, an unofficial levee created along the Vermilion River bank decades ago when the Corps dumped material it dredged from the river. St. Martin Parish alleged LCG needed its permission to conduct the work.
Corps officials had the case transferred to federal court, because it is a federal agency, and alleged LCG needed a Corps permit before removing the spoil bank.
LCG officials say the spoil bank stopped the flow of water from the river into an adjacent swamp when the river was flooding. St. Martin Parish officials allege removing the spoil bank will allow the river to flood some of its residents' properties.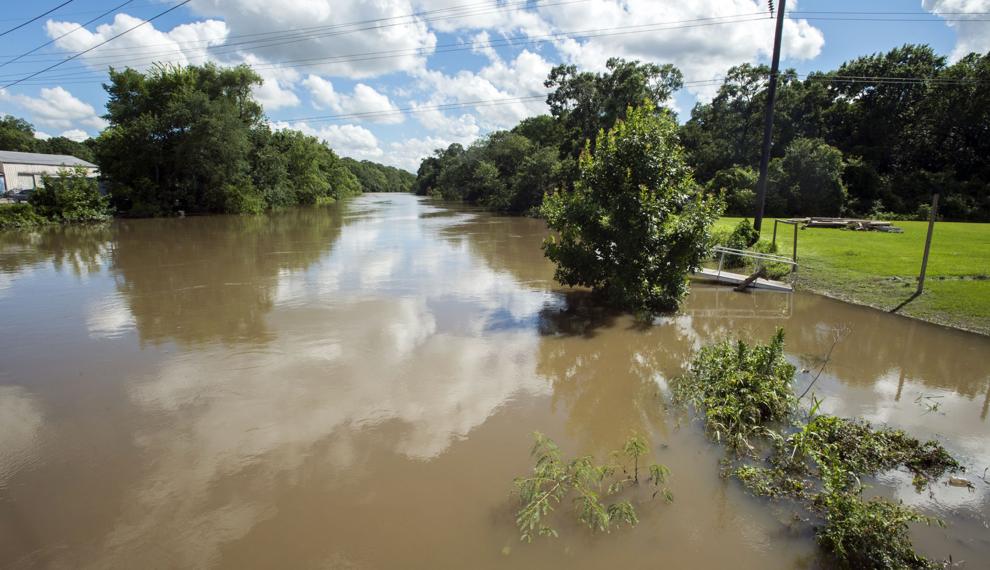 This week, LCG's attorney asked a federal judge to reconsider dismissing St. Martin Parish from the federal lawsuit. If not, it asked the court to certify the case for an appeal of that decision.
St. Martin Parish argued the case was not "ripe" or ready for the declaration Lafayette sought. Lafayette, in this week's filings, said St. Martin Parish only alleged one of its claims wasn't ripe, so the remainder of the claims should be adjudicated. Lafayette alleged in the July 6 lawsuit St. Martin Parish filed it shows Lafayette's remaining claims are ripe.
Instead of dismissing St. Martin Parish from the federal lawsuit, LCG argues that the case should have been remanded back to district court where it was filed or that LCG should have been able to amend its complaint.
The spoil bank removal project has also come under scrutiny and raised questions by the City Council because of the way it was handled by the administration of Lafayette Parish Mayor-President Josh Guillory's administration. LCG also may have violated the state's public bid laws to conduct the work.
The project is part of a larger effort by LCG to improve drainage and relieve flooding during heavy rainfall. LCG is involved in two other pending lawsuits over its use of the quick-take process to secure land to build detention ponds to help ease flooding since heavy rains in August 2016 flooded hundreds of homes in Lafayette Parish, Acadiana and Louisiana.