Operations at the Lafayette Juvenile Assessment Center will be suspended starting Monday because of a lack of funding by Lafayette Consolidated Government, according to a news release from the Sheriff's Office.
Juveniles who are arrested go to the assessment center for evaluation of their risk and needs, along with whether they qualify for a treatment diversion program. The center provides tutoring and community service hours and identifies specific needs such as mental and substance abuse problems, then works with parents on a course of action.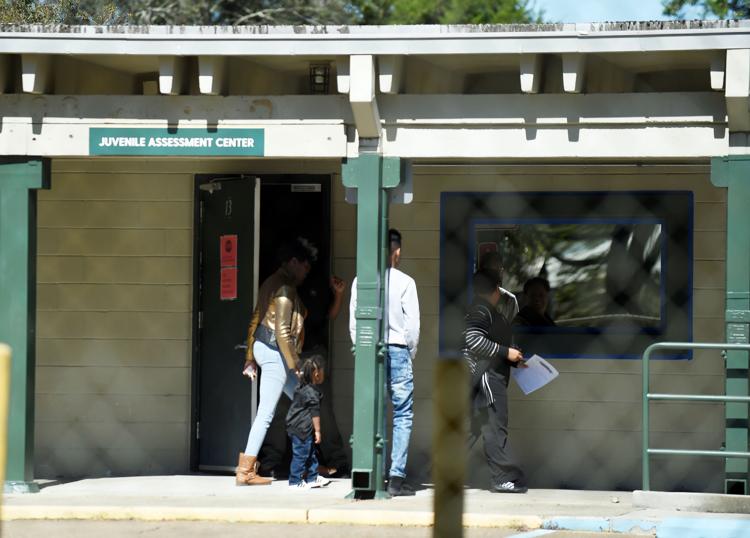 Former Lafayette Parish Sheriff Mike Neustrom started the JAC operations Nov. 1, 2013, signing an intergovernmental agreement with LCG. Under the agreement, the sheriff "owns, controls and operates" the JAC, the single point of entry into the juvenile justice system for Lafayette Parish.
As part of the 2013 contract, which renews annually, LCG agreed to pay $267,182 by March 1 of each calendar year. The last payment LCG made covered JAC operations from Nov. 1, 2016, through Oct. 31, 2017, LCG's 2016-17 fiscal year, Lt. John Mowell, public information officer for the Sheriff's Office, said in an email.
At this time, Mowell wrote in a news release Friday, the Sheriff's Office is no longer able to fully support JAC operations financially as LCG has failed to meet its financial obligation.
"It is my understanding LCG has indicated their intent to reduce their contribution," Mowell wrote. "However, their contribution has been zero since 2017."
Since Jan. 1, the JAC has assessed 762 juveniles, Mowell said. Fifty-eight % of those youths were referred by the Lafayette Police Department, 17% by Carencro Police, 13% by the Lafayette Parish Sheriff's Office, 6% by Scott Police, 5% by Broussard Police, and 1% by all other agencies in the parish.
Suspension of services at the JAC will eliminate valuable diversionary programs for at-risk youths, Mowell said. It also will impact the juvenile justice system, school system and all law enforcement agencies in the parish, including the Sheriff's Office. Deputies arresting juveniles will have to either process them at the Juvenile Detention Center or release them to a legal guardian.
LCG officials, including Mayor-President Joel Robideaux, did not respond to a request for comment Friday.
Lafayette Parish has been financially strapped for years as revenue-generating businesses are scooped up by municipalities, depriving the parish of tax dollars. Some parish taxes are dedicated to specific uses. Others go into the parish general fund, which is used for day-to-day operations as well as services mandated by the state, but not funded by the state. They include the parish jail and courthouse and some expenses of the 15th Judicial District court judges and district attorney's office.
At an April city-parish council finance liaison meeting, the Sheriff's Office handed out a document requesting an increase in funding for the Juvenile Assessment Center, which processed 820 youths out of the 985 reported arrests for 2018. At the time, the sheriff's office said it cost $251.66 for every youth processed and $381.19 for every youth that accepts diversion programming. By sending juveniles to diversion programs instead of the Juvenile Detention Home, Lafayette Parish saved $312,575.80 in 2018.
Operational cost of the JAC for 2018 was $553,963, the sheriff's document stated. His office asked LCG for additional funding unless other agencies started to contribute again. When the center was created in August 2013, it was to be funded by LCG, the judicial system, the District Attorney's Office and Sheriff's Office. Only LCG and the Sheriff's Office were contributing in recent years.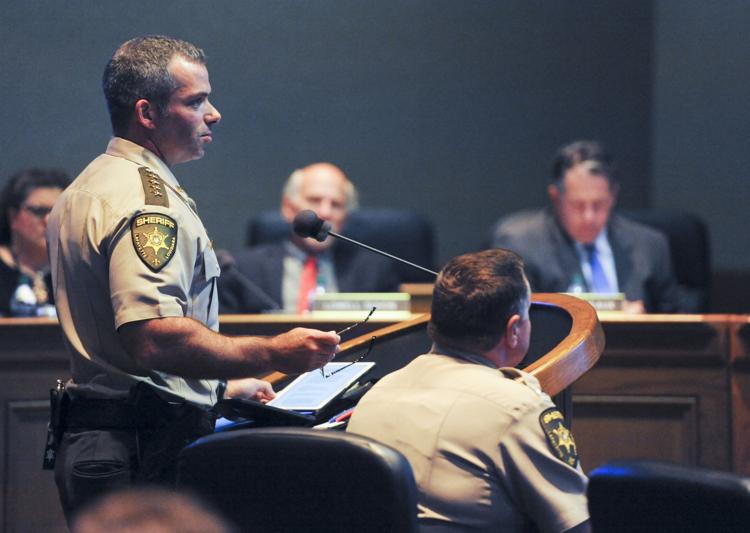 This is just the latest financial issue involving LCG and the Sheriff's Office. In October, Sheriff Mark Garber sued LCG, claiming city-parish government has not been paying its fair share of the costs of operating the parish jail. Garber proposed in August LCG increase funding for the jail by $1.7 million, the cost of 35 positions. At the request of Robideaux, the council did not include that money in the 2019-20 LCG budget that took effect Nov. 1.
Garber's Oct. 4 lawsuit accuses LCG of not paying for state-mandated costs, including medical care, maintaining the jail and feeding and clothing prisoners.
In 2018, voters rejected a new tax for the jail that was opposed by Robideaux.