Gunshots pierced the daylight outside her front door, so Loretta Henry dove to her kitchen floor. 
She knew to stay low.
Henry, 61, lived on a perilous corner in the heart of New Iberia's West End, a weary grid of mostly black poverty, framed off from quainter, whiter enclaves of the city by railroad tracks that stretch out past the sugar cane fields of rural Acadiana.
The walls of her tumbledown shotgun had failed to stop bullets before. An earlier volley bored into Henry's front room and carved gouges across her TV screen, casting her shows in a permanent blur. Another bullet, from a different shooting, splintered a corner post on her patio.
Henry reached for her phone. More than a dozen pops gave way to silence. She dialed 911 and pushed open the screen door.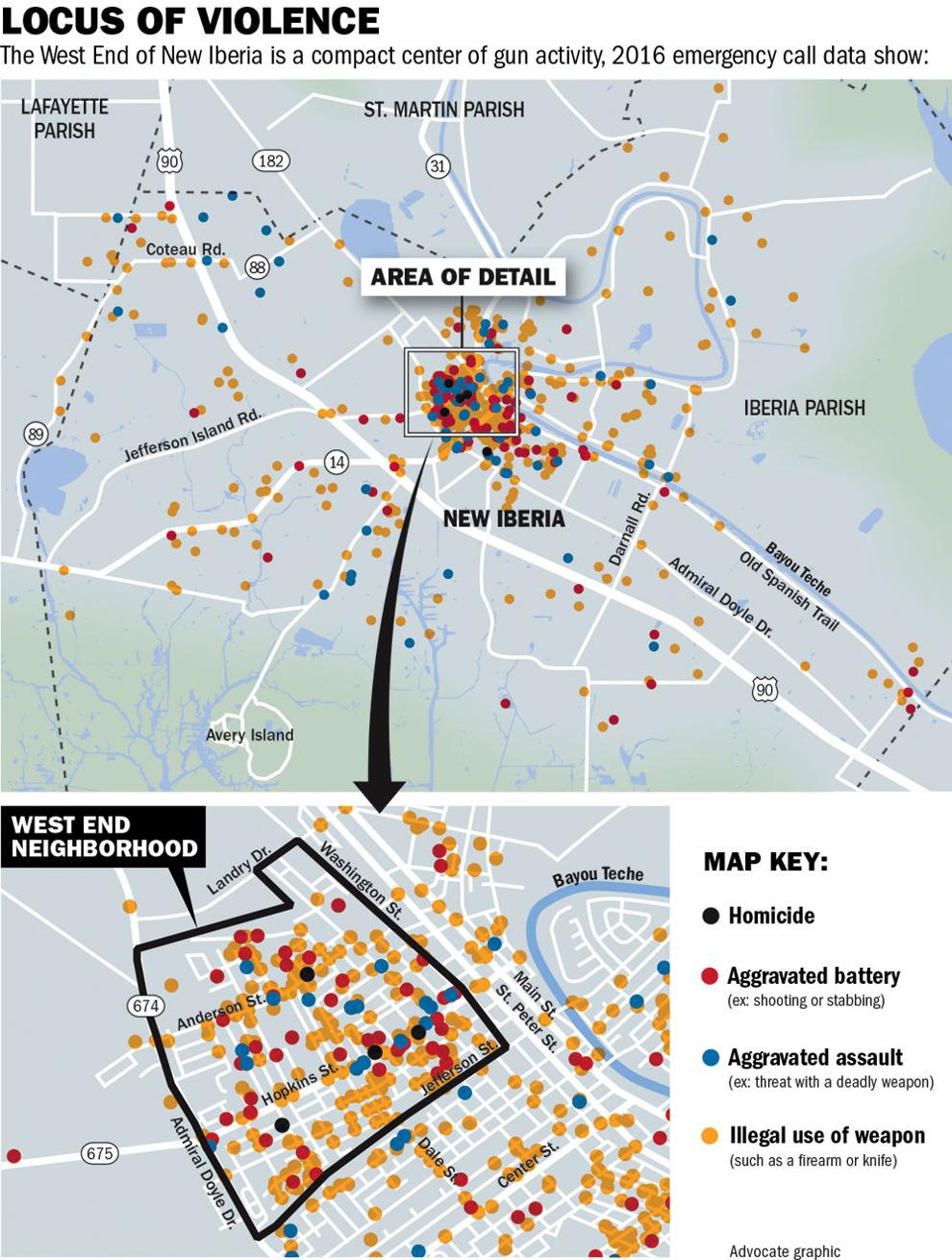 "Somebody just got shot on Shot Street, baby!" she howled. "He's in the middle of the street!"
"Does he have anyone around him?" the dispatcher asked. "Is he black or white?"
"He's black."
"Where was he shot?"
"All over."
Shawn Benjamin lay on his side, quietly spilling blood in puddles on the concrete. A block away, schoolchildren were trickling out onto Anderson Street.
Bullet casings were scattered across the pavement as Benjamin raised his head.
Marshmallow clouds drifted over an oak canopy above the street. He was still conscious, bleeding and sweating in the sunlight.
A neighborhood without police
Gunshots had become an almost daily feature in the historic black core of New Iberia in 2017.
The neighborhood had once been under siege from police. Now most days, residents said, policing in the West End was drive-thru only.
The shotgun shacks and narrow alleys of the West End had been home to a flourishing drug market since the early 1990s.
Not coincidentally, these streets were also where Iberia Parish sheriff's deputies deployed their most aggressive tactics over the years, with narcotics agents jumping out of unmarked cars and playing rough with suspected dealers.
Whether that sort of hard-nosed policing paid dividends was a matter of long-running debate. But the question was resolved for many New Iberians as appalling revelations of a federal civil rights probe started to show up on newspaper front pages.
The gist: The Iberia Parish Sheriff's Office employed a violent gang with racist tendencies and batons. Deputies in Sheriff Louis Ackal's elite narcotics squad routinely beat suspects, and sometimes just random African-Americans they confronted.
Some of the same deputies fabricated reports, made bogus arrests and lied under oath to cover their tracks. And to hear federal prosecutors tell it, Ackal was the architect of the whole thing.
"I have big plans for the narcotics division," Ackal told The Daily Iberian, the city's newspaper, while campaigning in 2007.
Not long after he took office, in 2008, three of Ackal's drug agents got caught jumping two young black residents just for kicks.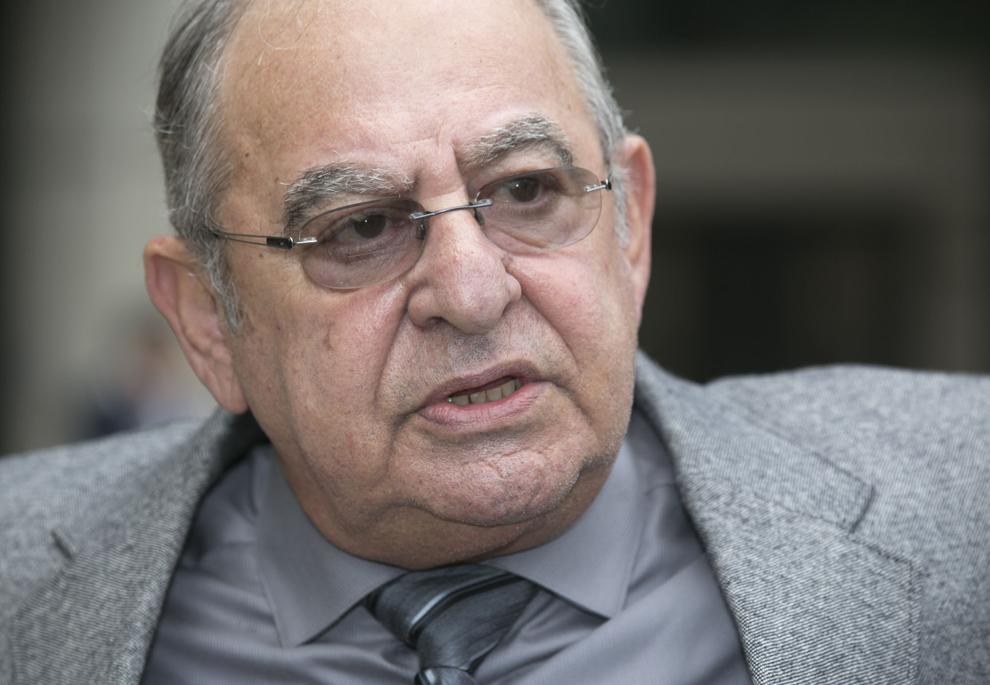 Ackal allegedly dismissed the matter as "just another case of n*****-knocking," a comment deputies said made the rounds of the narcotics squad and set a free-swinging tone for years of abuse.
Nearly a dozen Iberia Parish deputies would eventually confess to civil rights violations, and several agreed to testify against their boss over the biggest policing scandal in Louisiana in a decade.
But then Ackal beat the rap in 2016 and came back to town.
His enthusiasm for aggressively policing the West End, though, had dimmed.
Deputies weren't jumping out and roughing people up any longer. They didn't seem to be getting out of their cars much at all in the neighborhood — unless someone got shot or killed.
Which was happening with unsettling frequency.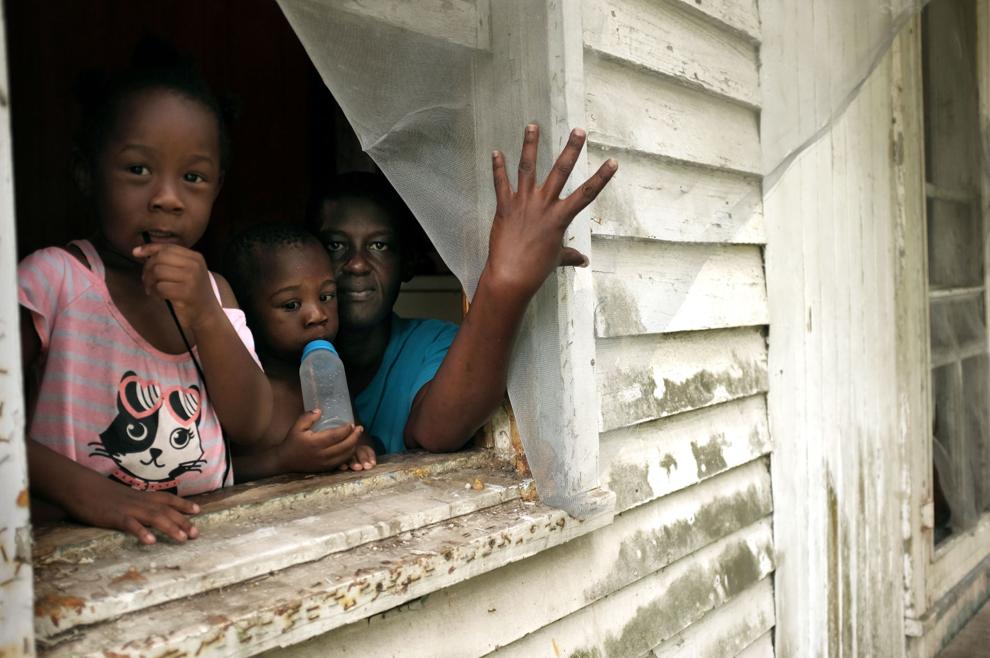 'All I did was duck'
Benjamin had fallen a few feet from the intersection of Shot and Mississippi streets. He wore red shorts, a black T-shirt and three gaping bullet wounds across his left forearm.
Blood also flowed from three holes in his side, another in his chest, two in his back, two more in a leg, one in the groin, another in his butt.
His white Chrysler 300 sat parked at the curb, steps from Henry's patio, bullet strike marks on the hood. It had Texas plates, but Benjamin was a familiar face in the neighborhood, living in a flood-prone housing complex up the street. He had family in the West End. Henry knew him well.
Can't see video below? Click here.
"Shawn, how old are you, baby?" she asked, relaying the answer — 42 — into the phone. The dispatcher offered advice until the ambulance arrived.
"He said keep still," Henry said. "Don't move."
Including Henry, a half-dozen neighbors, all women, had dialed 911 to report the gunfire, though none claimed to have seen the shooter.
Dozens of other neighbors wandered toward the intersection as the first deputies arrived. A slender black man paced around Benjamin's wounded body.
"Who did that? Who did that f****** s***?!" he shouted, receiving no answer before a deputy ushered him away.
A group of deputies stood off to the side, watching as Benjamin remained on the ground, getting first aid.
"Not looking good for him, though," one of them remarked.
"Seems to be a 30?" asked another deputy, referring to the police signal code for homicide.
"Oh, more than likely," the first deputy responded.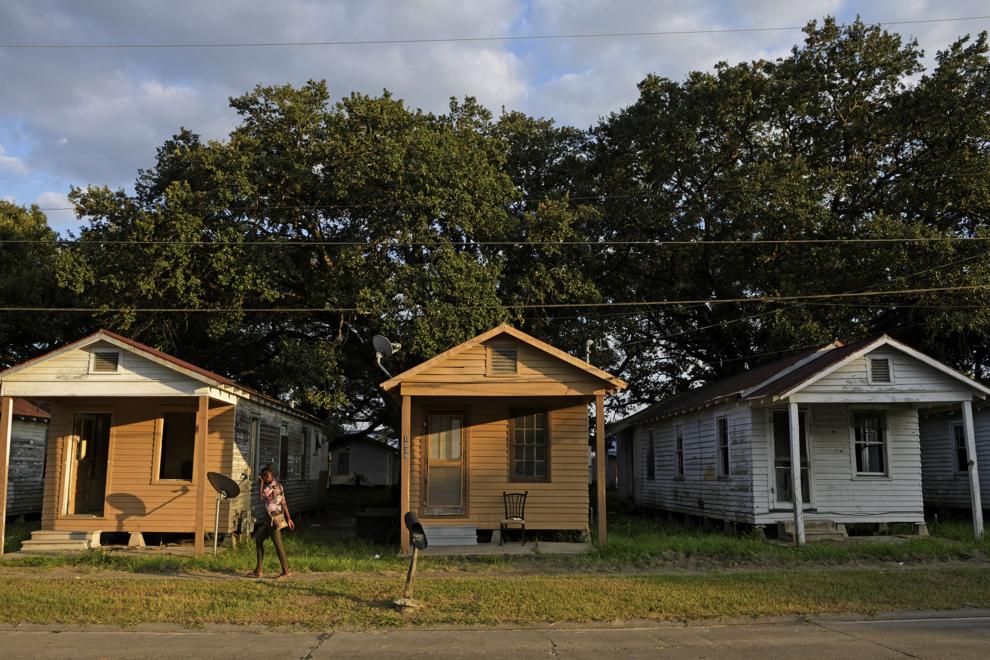 It wasn't a 30. Benjamin would survive, and he later told police he was sitting on his front hood when a discussion "about life" turned into a verbal fight and threats. Word on Shot Street was Benjamin called the younger man a snitch and threatened to slap him before the gun came out.
Benjamin knew his assailant as "Curious," he told a detective.
"You gonna have to use that gun on me," Benjamin told him before the bullets started flying and he fell off the hood and into the street.
Curious stood over him and continued to fire, Benjamin said in a phone call to police. He'd refused to meet directly with detectives after his hospital stay. People said he'd left for Texas.
If there were witnesses still among the crowd that lingered after the ambulance left, they weren't talking.
Henry sat at the edge of her patio, surrounded by yellow police tape.
"I could hear talk, passing words. I heard, 'Pow, pow, pow.' Once I started hearing shots, all I did was duck," she said. "I learn. Back in here, you hear shots, you hit the floor. Because they come regular."
'The streets were good'
A half-mile from the shooting scene, Marlon Lewis pulled up his electric razor as a pair of squad cars sped down Lombard Street, sirens off. They raced past the front window of Marlo's, the three-chair barbershop he runs out of the front room of the house where he was raised.
Nobody goes to Marlo's for a quick trim, and Lewis was holding forth on the state of policing in New Iberia, past and present.
He described an arctic estrangement between sheriff's deputies and West End residents — and not just the criminals. Residents felt many of the cops who patrolled there held little regard for the neighborhood, and the feeling was mutual, Lewis said.
Those passing squad cars, barreling down streets where children walked, were a case in point, he said. Drive-by policing — chasing calls — was about all West Enders had come to expect.
"I still have a little faith and hope, but I don't have trust," Lewis said. "They're here every day. You just don't see them doing s***."
Like many barbers in black neighborhoods across the country, Lewis, 48, runs a shop that doubles as a drop-in community hub.
Marlo's was campaign central when, three months earlier, Lewis easily won election to the New Iberia City Council, representing much of the West End in a seat held previously by his aunt, and by his grandfather before her.
His November 2016 victory came four days after Ackal left a courthouse 230 miles to the north and declared, "I'm not a crook."
A federal jury on Friday found Iberia Parish Sheriff Louis Ackal not guilty on all charges of allowing his deputies to purposefully mistreat black residents of New Iberia and beating jail inmates.
Lewis' neighborhood has weathered a grim history of racially charged violence, often enough at the hands of police, that stands out even in the rural Deep South.
To hear the crowd at Marlo's barbershop tell it, the problems didn't start with Ackal. Some laughed as they recalled their own run-ins with deputies dating to the tenure of former Sheriff Sid Hebert, or the years before 2004 when the city ran its own police force.
Folding the police force and contracting with the sheriff was a controversial move, done ostensibly for financial reasons.
But the antagonizers, the men at the barbershop remembered, were often the same faces in different uniforms.
The cat-and-mouse style of policing that got Ackal in hot water dated back decades in the West End, Lewis said, to one degree or another.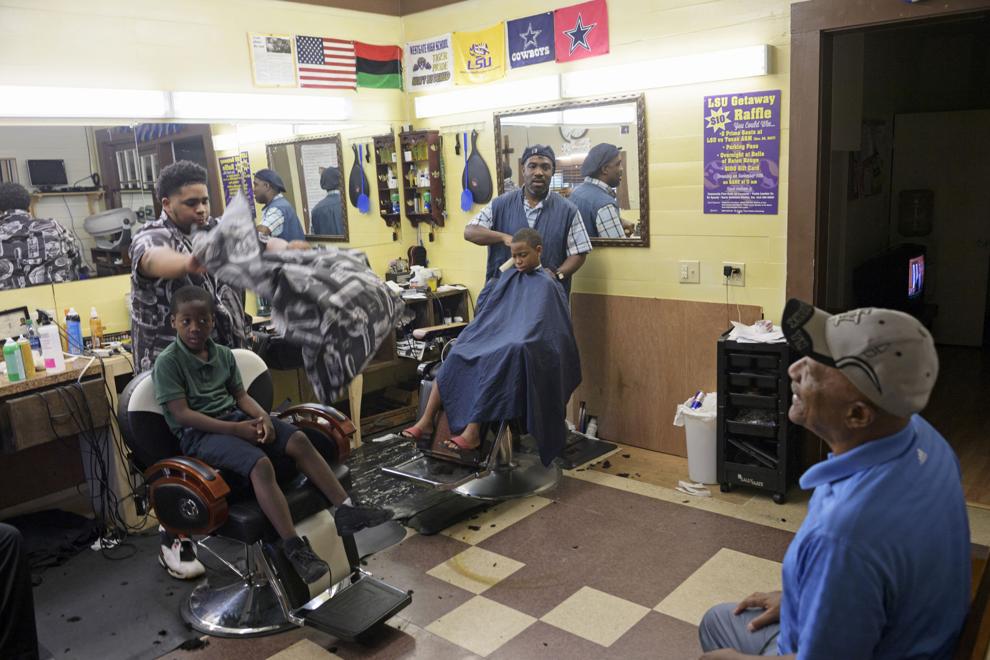 "You run from the police, you're getting your ass whooped," he said of the rules. "They was cracking heads, but the streets were good."
Lewis elaborated: "When they're not harassing us, we love it. When they're harassing the right people, we love it."
His customers readily recalled the exploits of the deputies who rolled in regular jump-out crews, on forays targeting black residents on the streets of the West End.
A few of Lewis' customers laughed as they described run-ins with one deputy or another. One man, awaiting a cut along the back wall, said a group of deputies once beat him and kicked him while he was in handcuffs.
But that dynamic ended under the glare of a damning federal spotlight, with little to replace it but simmering hostility.
Lewis demurred when asked to render an opinion on Ackal, but he described a low in respect for the deputies on patrol.
"Now if 10 cops pass, two of 'em might do this," he said, lifting his chin in a curt nod.
"You know what I think it means? 'I'm here to crack one of your heads, soon as the man gives me the greenlight.' "
A Louisiana judge has awarded a woman and two of her children more than $41,000 after hearing testimony that sheriff's deputies used excessive…
'Chase 'em, catch 'em, tune 'em up'
That was certainly the picture of the Sheriff's Office that emerged in Ackal's trial.
Prosecutors and several of the convicted deputies portrayed him as a gravel-voiced champion of old-school Southern white justice, the archetypal cracker sheriff.
Ackal, a pinch of tobacco often tucked in his lower lip, cast his accusers as rogues and liars, just trying to save themselves on the stand.
Regardless of how much blame Ackal deserved, the trial exposed a policing subculture corroded with violent intent and racist motivation. Some deputies admitted they enjoyed it.
"When you're operating like that, when you're doing those things, it's liberating, I guess," Deputy Jacob Huckabay testified. "To be — to have a little power — extra power over somebody, it's — it's liberating at times. It's — it's fun, I guess."
Certainly Ackal wasn't big on accountability. He had disbanded his internal affairs unit, which left officer complaints in the hands of supervisors like Gerald "Bubba" Savoy, who is now serving 87 months at a federal prison in La Tuna, Texas.
When a suspect punched Deputy Wade Bergeron several times during a traffic stop, it was Savoy who drove him out of town to a dark cane field, according to Bergeron, now a federal inmate in Seagoville, Texas.
Savoy "took the guy and kneeled him down by the back tire and started yelling at him, profanity. ... At some point, he pulled his revolver out and removed a bullet from his revolver. He placed a bullet in the guy's mouth and continued to yell at him about, 'How does that feel when you have a bullet in your mouth?' " Bergeron recounted.
"And then he — the guy was trembling, so the bullet was shaking. The bullet fell out of his mouth. And Bubba ... put his revolver in the guy's mouth and continued to yell at him. And then he pulled the gun out, and he instructed me to hit the guy and, you know, show him that he will not hurt one of our agents. I did not hit him. I kind of laughed it off."
Bergeron was one of several former deputies who recounted regular beatings during orchestrated "jump-out" patrols on the streets of the West End, mostly directed at black residents.
"The unspoken rule was, whoever ran was guilty," Bergeron said. "So whoever ran, we chased. And that's, you know, chase 'em, catch 'em, tune 'em up."
The eighth episode of the New Orleans Advocate's weekly podcast, "The Neutral Ground," is available for download. 
The question for the jury wasn't whether Ackal's drug agents used flagrantly excessive force in a pattern of intentional abuse targeting mostly black residents. That much was proven: A few deputies estimated they'd beaten people more than 100 times.
It was whether Ackal, a former Louisiana State Police narcotics agent, directed or covered up the unlawful violence, or had simply failed to notice it.
The cops who pled out said the culture flowed from the top — that the beatdowns embodied Ackal's policing philosophy. He let flagrant abuses slide. Racial slurs rolled off his tongue.
In the end, Ackal walked. But his acquittal by a Shreveport-area jury was scarcely vindication.
A suicide while handcuffed
At home, the past was catching up. Ackal was back at the helm of an agency neutered by notoriety and swamped with lawsuits, mostly over claims of excessive police use of force.
By May 2016, five months before his trial, an insurance pool that includes 45 Louisiana sheriffs' offices — two-thirds of the sheriffs in the state — had booted Ackal from the program. He was costing too much, accounting for more than a third of all major losses for the program over five years, according to his expulsion letter.
It was a remarkable figure, given the relatively small footprint of Ackal's office.
The settlements would come to include the case of Victor White III, a 22-year-old black father who was killed in 2014 by a single gunshot to the chest while cuffed from behind in the back seat of a squad car.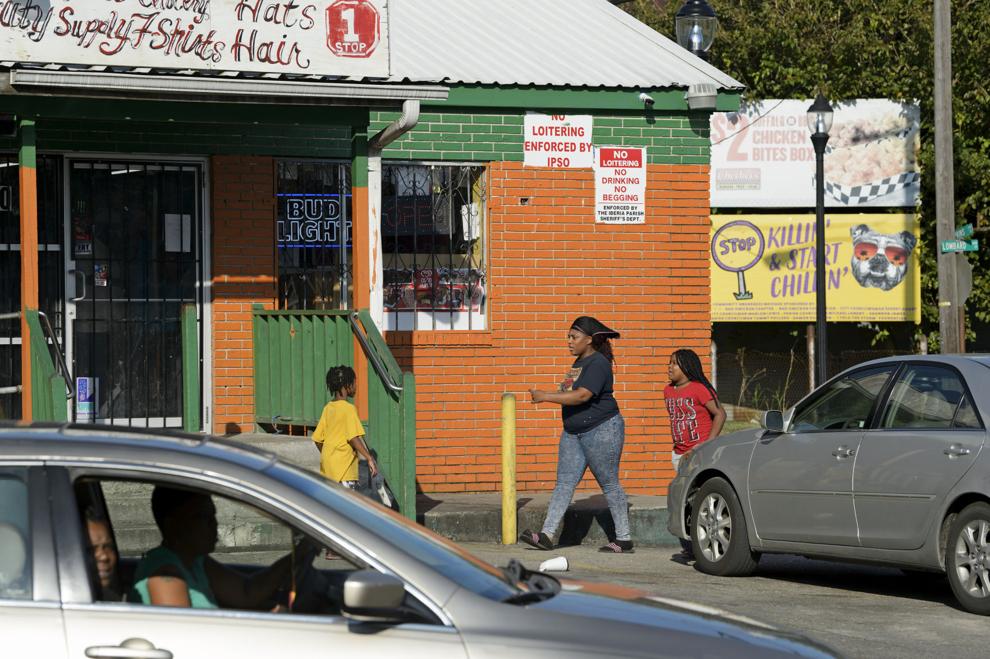 Though it was deemed a suicide, Ackal's office agreed this year to settle a claim filed by the mother of White's young son, for a sum that a federal judge has kept sealed.
Eventually, the pool would spend at least $3 million to settle the claims from Iberia Parish — half the amount the city was paying Ackal's office annually to patrol New Iberia streets.
That number figures to grow, but the costs were not strictly financial. The district attorney, Bofill Duhe, wound up dismissing charges in 78 cases and declined to prosecute a dozen more, deeming the evidence compromised by the role of one or more of the disgraced deputies in those arrests.
Duhe also agreed to scrap 17 convictions, while a judge vacated another, for people who may have been railroaded by the dirty narcotics deputies.
Anthony Daye's conviction and sentence were tossed as well. Sent away for life as a repeat offender on a marijuana case, Daye claimed two of the disgraced drug deputies — Jason Comeaux and Bret Broussard — had planted evidence.
Daye was the most badly beaten of four men assaulted by deputies inside a jail chapel — chosen for its lack of cameras — during a jail shakedown in April 2011.
Ackal was present inside the jail for the shakedown, but whether he'd ordered the beatings or entered the chapel to watch, as one deputy said, was doubtful.
'Friendliest law enforcement'
At home, Ackal had remained stubbornly popular in a city long divided by race and wealth, even after the indictment dropped.
As he awaited trial on charges that he ran what amounted to a violently racist side force within the department, readers of the local newspaper, The Daily Iberian, voted him "Best Elected Official" and "Friendliest Law Enforcement" in a survey published in July 2016.
A campaign to recall Ackal also began around the same time, though it failed to generate enough support to make the ballot.
The images at Ackal's trial evoked a specter of the sadistic police practices that are among the most troubling legacies of the South. Politically, they aroused a long-running discontent around police service inside the city limits of New Iberia.
Days after the verdict, New Iberia voters elected a new mayor, local building designer Freddie DeCourt, who had run on a pledge to resurrect the city's police force and soon began stumping for a half-cent sales tax increase to bankroll it.
Marlon Lewis, the barber elected at the same time, counted himself a supporter.
Chastened or just weary and undermanned, Ackal pulled back on proactive police work in the West End and other troubled areas of the city.
IMPACT, a street unit that targeted neighborhood drug crews, was disbanded.
Even sheriff's patrol cars were getting hard to find on city streets, riling residents. By May 2017, State Police troopers were called in for a special detail over two weeks in the city, a stopgap presence amid a swell in crime.
Lewis admitted he wasn't sure what a police force should look like in New Iberia, but he was hoping for a fresh start. There was plenty of momentum, it seemed.
The officer shooting of Alton Sterling at a convenience store 70 miles away in Baton Rouge was still raw seven months later inside Marlo's. And other deadly violence by police had stirred protests across the country and put law enforcement on its heels.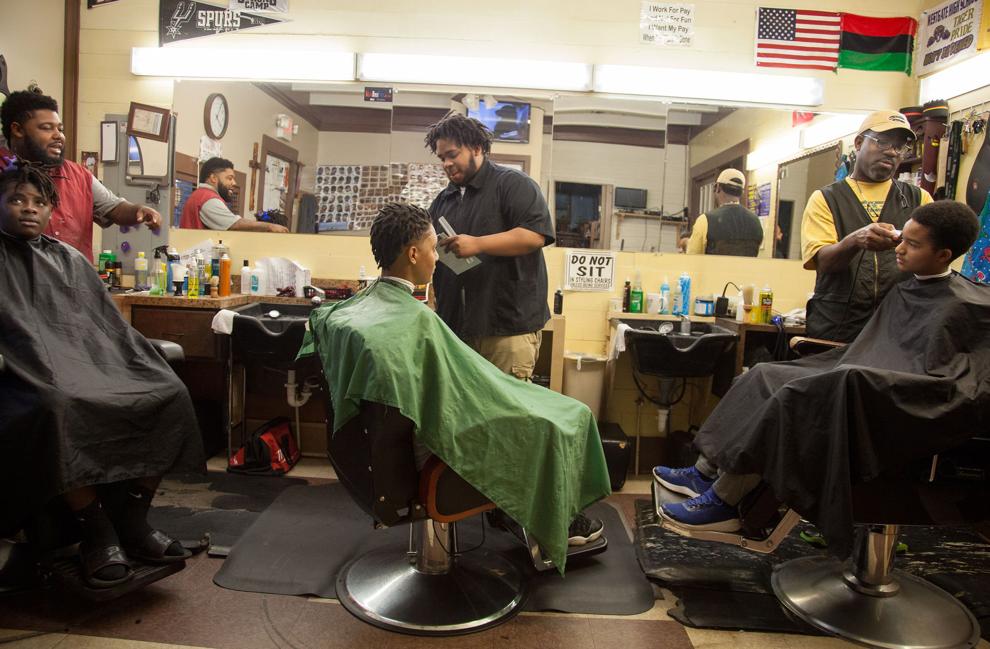 It was about time, said Caroll Olivier, who manned the barber chair by the window at Marlo's. Olivier, a 32-year-old father of six who cuts hair and coaches youth football in the West End, was punctuating Lewis' frustration with a grim assessment of his own about police relations in black communities like the West End.
"I think police everywhere is lopsided," said Olivier. "We're not met transparently. That camera don't always work when wrong gets done. It only works when you got them all the way down. For years they've been planting s*** on people. All I'm thinking is, 'I hope I don't go to jail. I hope something doesn't happen.' "
Lewis picked up his cellphone. Someone had just been shot near the middle school.
'No one says anything'
Benjamin had been loaded in an ambulance and driven off when Ackal reached Shot Street.
He ambled around the shooting scene in a red Sheriff's Office polo shirt and khakis, now approaching 75 and hobbled by a bad back.
As a few deputies debated the caliber of the shell casings. Ackal slid a tool from a narrow pocket along his shirt sleeve and gently plucked a casing from the street.
"Forty caliber," he declared flatly, returning it to its landing spot as a breeze sent police tape flapping.
A deputy mentioned that no gun was recovered at the scene, and Ackal went on to talk about similarities to another recent shooting blocks away.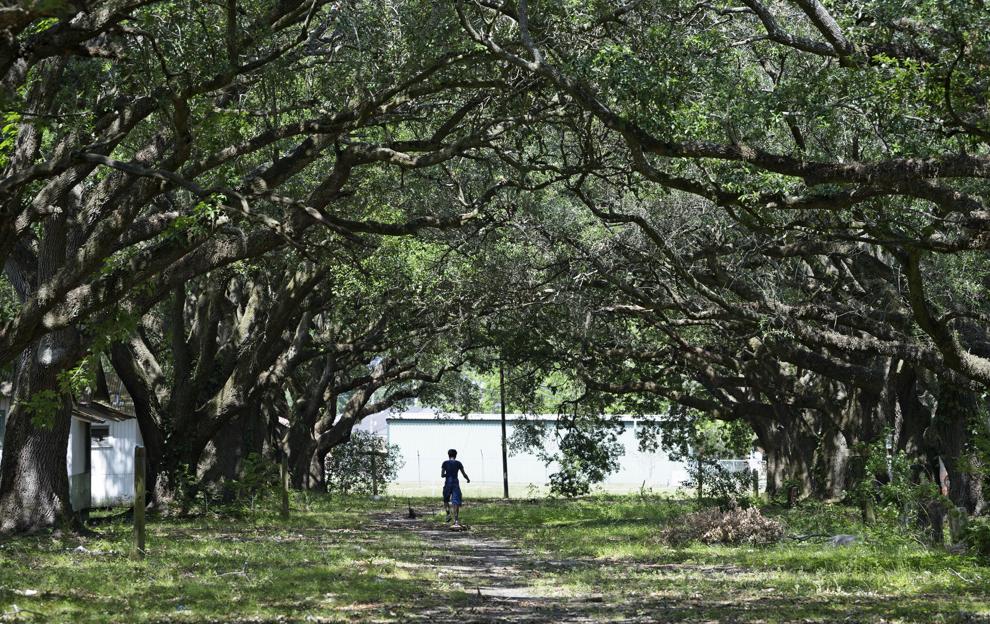 "The guy that was killed in the Lincoln shot his buddy in the ass while he was firing back at 'em," Ackal recounted. "That gun, everything was cleaned up, by these wonderful f****** assholes that never see s***."
It's a common refrain from Ackal, and he returned to it as a pair of reporters approached, granted access to walk inside the yellow tape.
"Shootings, stabbings constantly," Ackal said of West End crime, "and no one says anything."
He reached into his pocket for a tin of Grizzly tobacco.
"You wonder why I don't want the city of New Iberia on my back," he said. "I'm trying to help people who won't help themselves."
Ackal is up for re-election in 2020, but he'll be hanging up his spurs, he said on Shot Street.
The mayor would be pushing voters come fall to stand up a New Iberia police force. Ackal said he could live without the headache.
"They want more patrolling and (to pay) no more money. I've had 8½ years of this. Every injured officer, every lawsuit, every crashed automobile comes out of this city," he said of the burden on his parishwide force.
"I'm done. I'm beat up. I'm tired. It's a horrendous demand," he said. "Let it be somebody else."
The stories of abuse that unfurled from the witness stand were horrendous.