Editor's note: This story includes details of a violent crime and may not be suitable for all readers.
It wasn't so long ago that Holden White would find himself anxious over college exams and online dates.
These days, however, the 19-year-old finds himself much calmer. He credits his new mindset to a near-death experience that happened after he was brutally attacked during a Grindr date.
"I just stay calm," White says. "I'm not choosing this. I just am this way."
White recalled the near-death experience that changed his life during an interview with The Acadiana Advocate.
He remembers entering a dark room, void of all light, and feeling a deep sense of peace wash over him. Perhaps it was purgatory, White says, or some space between life and death.
"Eventually, I saw a light," he said. "And you're not going to go away from the light. I went towards the light. I went far enough until I woke up in the hospital."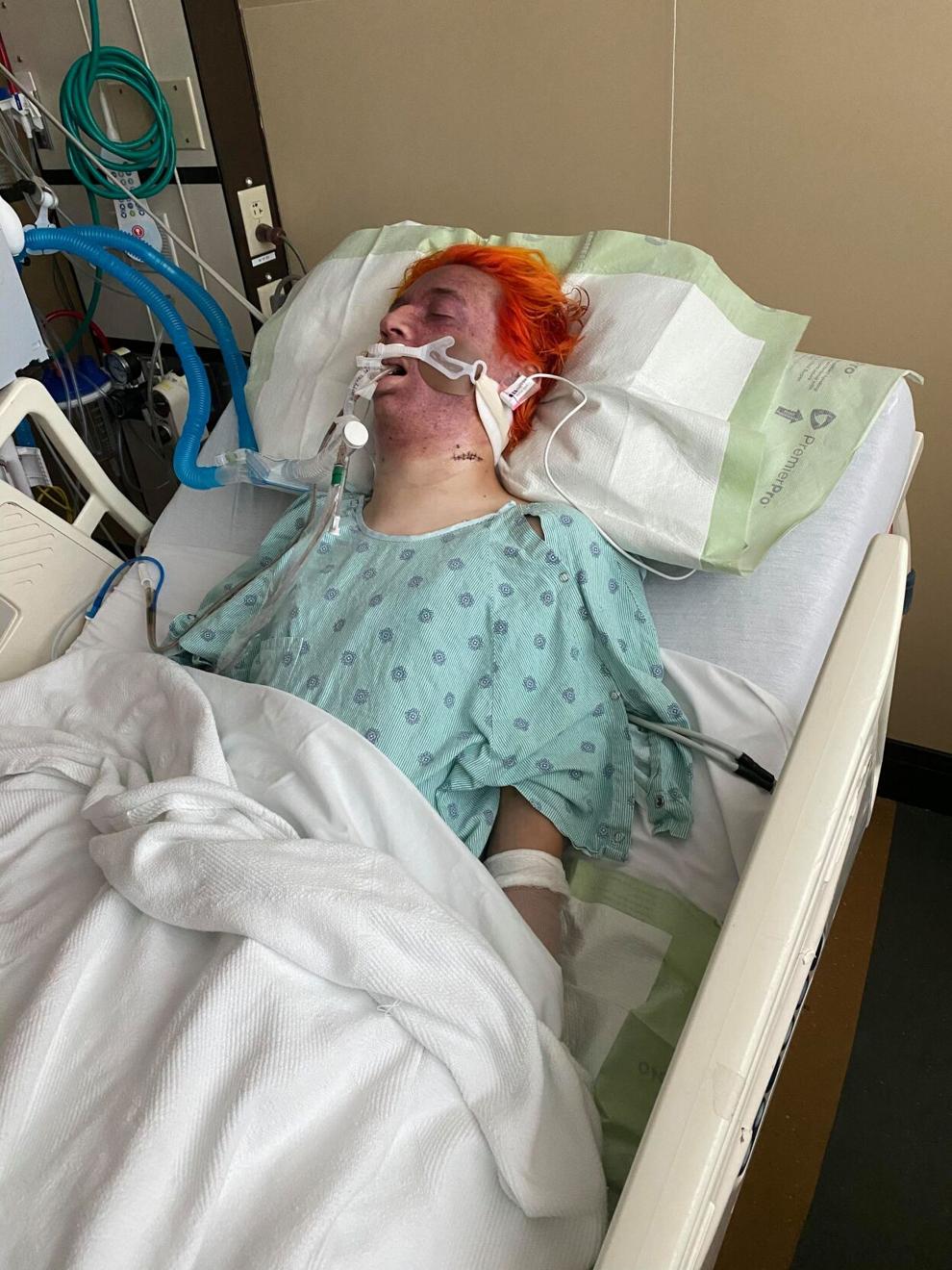 As White opened his eyes, he was bombarded with questions: Do you know who you are? Do you know who I am? Do you know where you are?
Yes, he knew who he was. Yes, he knew who was sitting beside him. No, he did not know where he was or why he was there.
White would learn that he had just awoken from a three-day coma and was in Ochsner Lafayette General's intensive care unit following a traumatic attack during a Grindr date gone wrong. He would learn how lucky he was to be alive and coherent after suffering from strangulation that popped nearly every blood vessel in his face, six stab wounds to the neck, blunt force trauma to the back of his head and cuts so deep to his wrists that his hands were nearly sawed off.
Slowly, the night of June 20 would come back to him.
"I remember thinking, 'Well, this is it.'"
White, then 18, had been talking off and on to Chance Seneca, 19, for about a month before agreeing to meet up.
The two met through the smartphone app Grindr, which is primarily used by gay and bisexual men, and sent flirty messages back and forth.
White said there were no red flags during those conversations, although he would later learn of a Facebook profile under Seneca's name that includes a profile picture of Jeffrey Dahmer, the infamous serial killer who admitted to murdering and dismembering 16 men and boys from 1978 to 1991.
Instead, White saw a man who seemed genuinely interested in his life.
When White invited Seneca over to his new apartment, Seneca would decline the invitation but convince White to come over to his father's house a few days later to play video games.
White planned to meet him there, but Seneca insisted on picking White up from his apartment.
"I'm old school," Seneca wrote in a message to White. "Aka try to be like a gentleman so that's why..."
Later, when Seneca told White he needed to go by his dad's house to make sure the house was empty before picking him up, White would again invite Seneca over to his apartment.
"I mean, you can always just come to my place haha," White wrote to Seneca.
"I probably will next time but I just rather go to mines this time lol," Seneca wrote back.
White remembers leaving his apartment around 7 p.m. June 20 in a black shirt and tights to meet Seneca at his car. White brought with him a PlayStation and video games.
White remembers arriving at a "very, very nice house" and noticing towers of XBox games and a guitar in Seneca's messy room. White remembers the conversation feeling a bit awkward.
The rest of the night is less linear in White's memory. 
The next thing White vividly remembers is reaching into his bag and feeling a cord wrap around his throat and pull him backward. White remembers fighting back but being unable to overcome Seneca before blacking out.
"When I wake up, I am in his bathtub naked. The water is running, and it's cold. He is in the process of doing my left wrist. He was slicing it like this" — White said, motioning horizontally across his wrist — "and it was very, very hard. It was to the point that he was basically trying to cut off my hands."
White said he has partial memories of Seneca doing the same to his right wrist and also stabbing him in the neck in the bathtub.  
"The neck was more like the torturing stage. He sliced here" — White said, pointing to a scar on his neck — "I want to say he was trying to go for the carotid artery but he missed. He would take the tip of the knife and he was twisting it into my throat each time, but there's 1-2-3-4-5-6" — White continued, pointing to each faded scar — "You can't really see them because they healed very good."
White said he faded in and out of consciousness in the bathtub.
White remembers waking at one point and feeling cold, looking down to see a bathtub filled with blood-stained water and looking up to see Seneca staring down at him.
"He was just staring at me with a fearful look in his face, like a 'I just did this?' look," White said. "I was laying in the bathtub, naked, bleeding out, the water red and cold, and I remember thinking, 'Well, this is it.' The last words I said to myself were just 'Stay calm,' over and over and over in my head I was just repeating to myself to stay calm."
The next thing he remembers is the peaceful, pitch-black space where he would eventually follow the light that led him back to consciousness in a hospital bed.
"He chose to do something to someone who's gay and proud about his sexuality."
White would spend nearly a month in the hospital, first in Ochsner Lafayette General's intensive care unit and later in regular and rehabilitation rooms. He went home just before his 19th birthday.
The traumatic memories would come back slowly as White recovered from surgeries and went through physical and occupational therapies to relearn how to use his hands.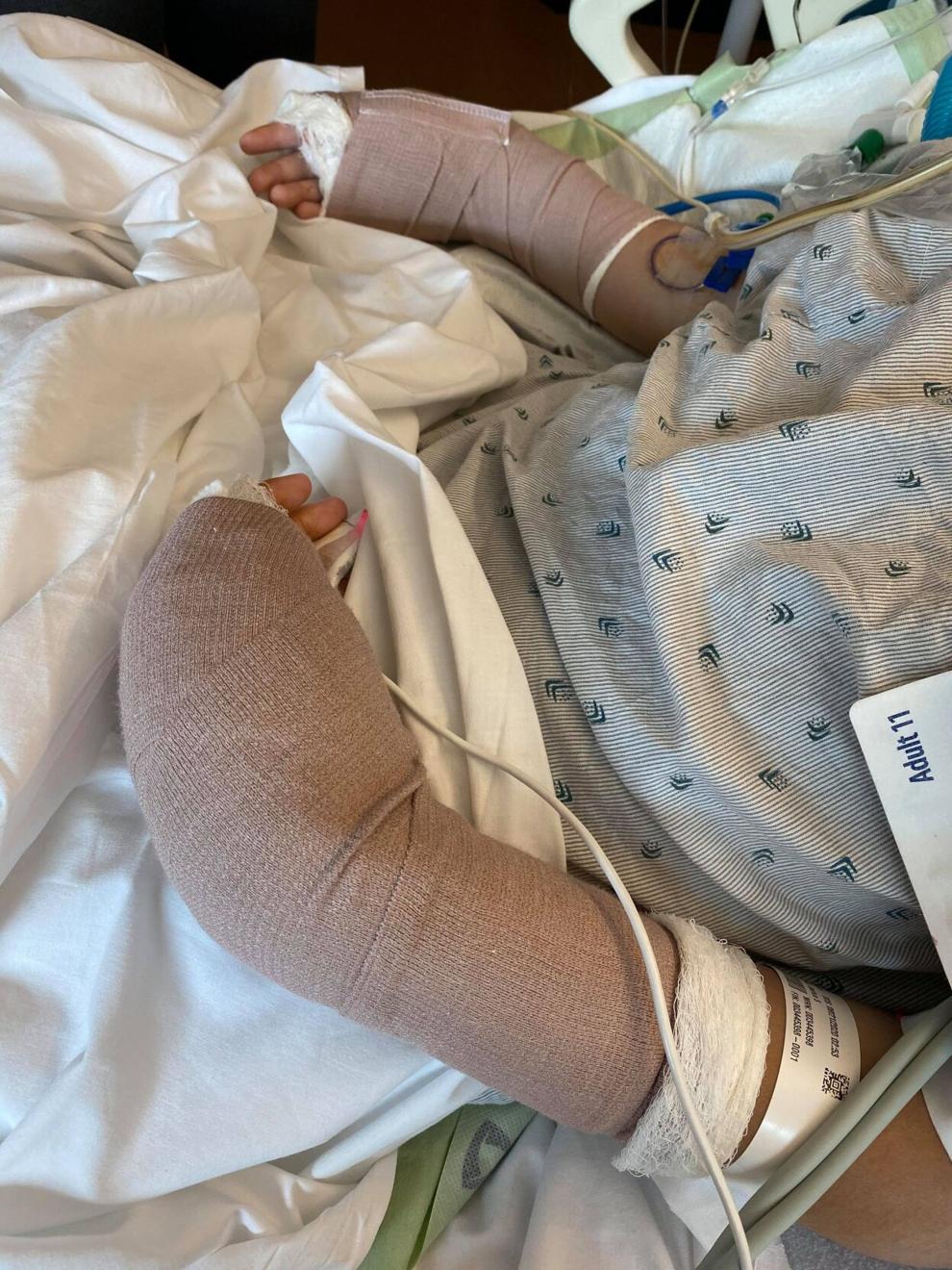 Some of the blanks would be filled in by law enforcement.
White would learn that Seneca had called 911 and told the operator he had just murdered a man and would wait for police outside of the home on Maryview Farm Road in Lafayette.
Seneca would be arrested and charged with attempted second-degree murder as first responders worked to save White's life.
Seneca remains jailed with a $250,000 bond.
In November, Seneca entered a not guilty plea in the 15th Judicial District Court. His next court appearance is scheduled for March 3 for a pre-trial hearing.
White learned about the November court appearance through media reports instead of through law enforcement or the district attorney's office.
"I knew nothing about it. I asked why I wasn't informed of this and was told there wasn't a need to tell me," White said.
"This concerns him, and he concerns me."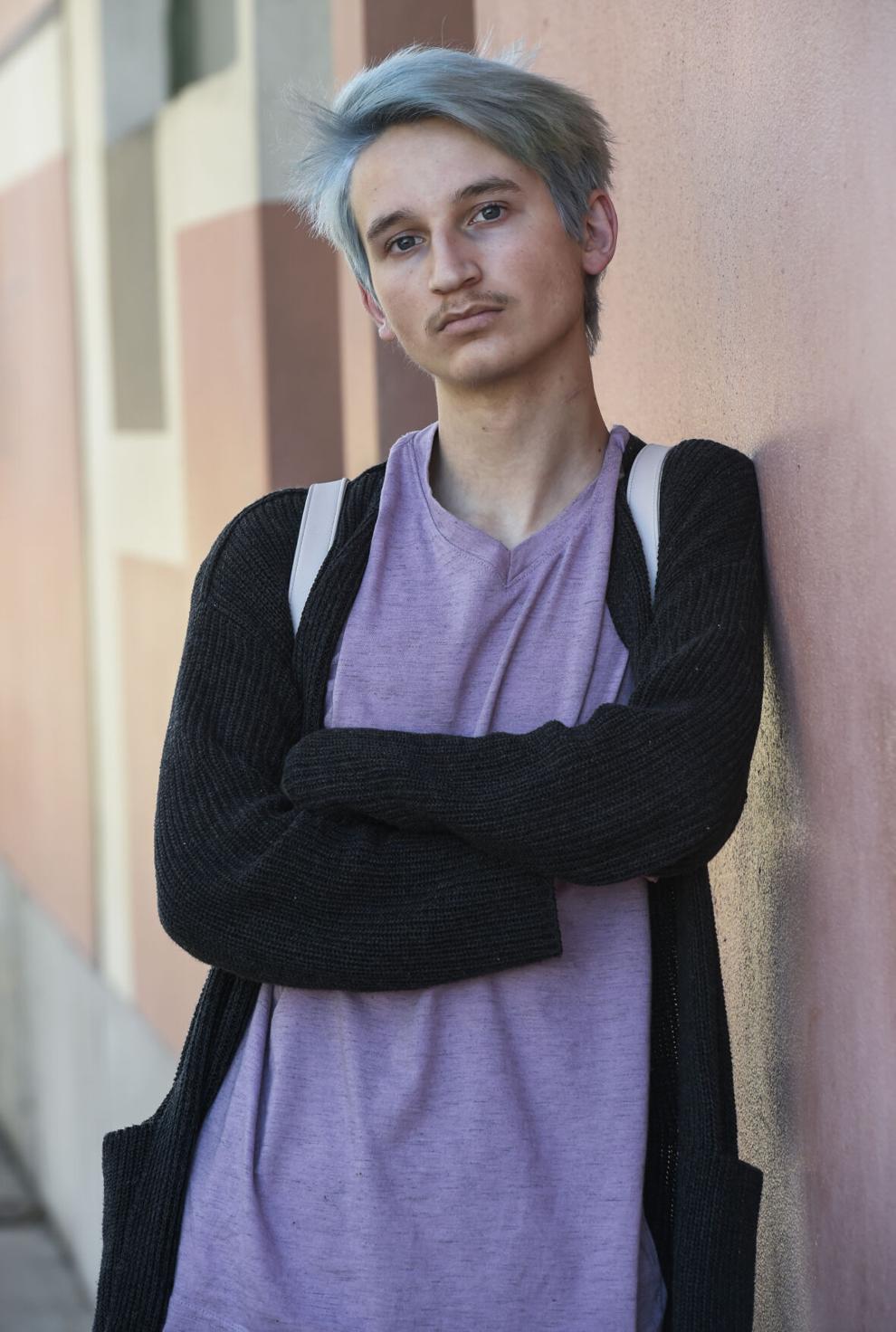 Although White has found himself much calmer since his near-death experience, he has felt frustration about how the case has been handled.
White said Lafayette Police did not properly handle the case, specifically pointing to the department's failure to provide a rape kit to medical personnel to gather and preserve evidence in the case. White said he still does not know whether he suffered sexual assault on top of his other injuries. 
Sgt. Wayne Griffin, spokesperson for the Lafayette Police Department, was unable to comment on the situation or the agency's protocol for rape kit usage. Griffin said he believes the case has been turned the case over to the FBI. 
White confirmed he has been working with the FBI, noting that Seneca could face additional charges. 
Alicia Irmscher, spokesperson for the FBI's New Orleans office said her agency is aware of the incident but can neither confirm nor deny whether they are conducting an investigation.
White's friends, family and others in the LGBTQ+ community would speak out on his behalf in the days following the attack, demanding that Seneca be charged with a hate crime.
Now, six months after being mutilated and left for dead, White is demanding the same.
At the time, Lafayette Police said the case was not being classified as a hate crime because evidence pointed to other motives. A police spokesperson declined to comment on specifics about the case.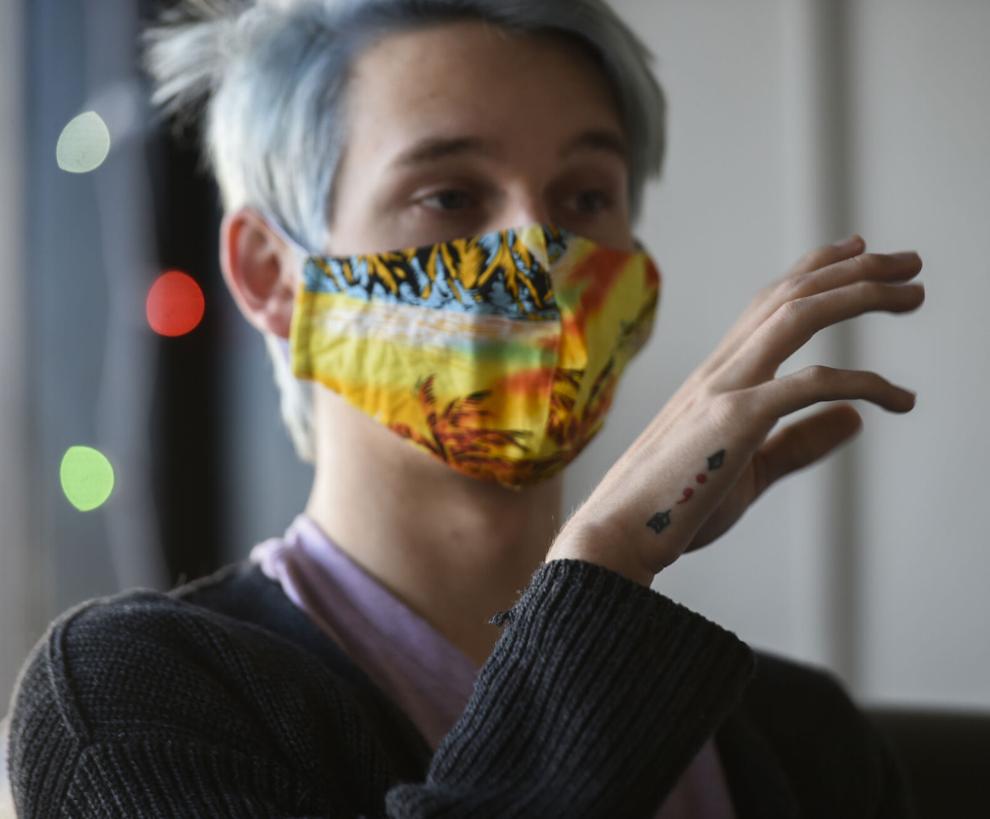 Hate crimes, which are often violent, are those motivated by prejudice because of race, religion, sexual orientation or other specific criteria.
White said he wants to see Seneca charged and convicted of a hate crime because he believes Seneca targeted and attacked him because of his sexuality.
"He could have done this to a woman," White said. "Instead, he chose to do something to someone who's gay and proud about his sexuality."
"I'm a survivor."
It is the Sunday between the Christmas and New Year holidays when White shares his story, which was largely told by family members and law enforcement in the days following the attack.
He wears a loose lavender T-shirt and fitted black jeans that are paired with a black cardigan and stiletto ankle boots. His hair is dyed steel blue. He's dyed his hair about a dozen times since June in nearly every shade of the rainbow. His current icy hue is the opposite of the flaming orange shade he had at the time of his attack.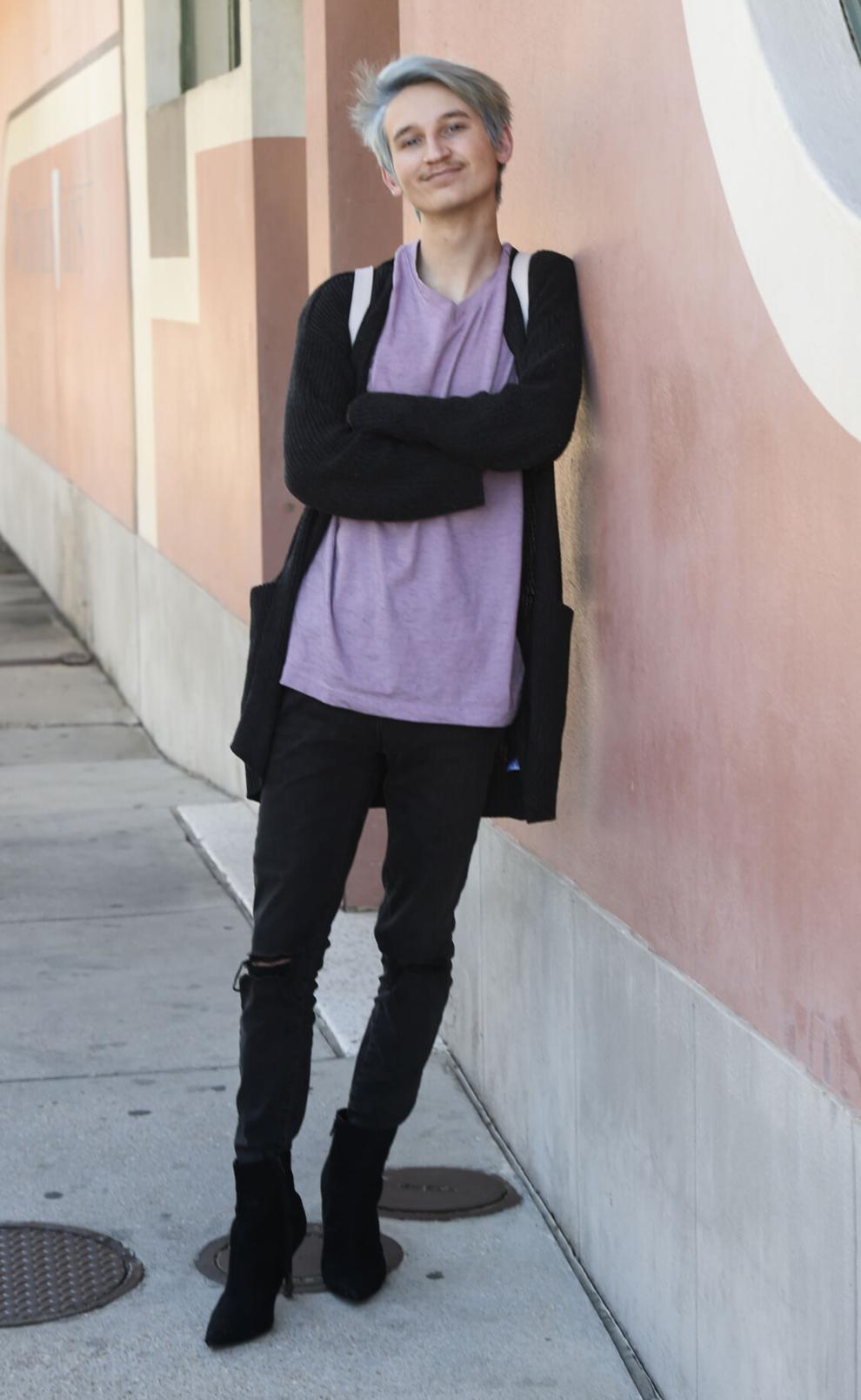 The reminders of his past trauma are no longer easily visible unless someone takes a closer look. 
Beneath his long sleeves are horizontal and vertical scars on his wrists — his attacker's knife responsible the horizontal scars and his surgeon's knife for the vertical. Six faded scars dot his neck where he was stabbed.
White considers the scars a reminder not that he was a victim but that he is a survivor.
"The only time I was a victim was when I was in that three-day coma," White said. "I've come out of this a stronger person. I survived it. I'm a survivor."
White got a tattoo on his right hand five weeks after the attack as a way for him to take control of the story that his scars tell.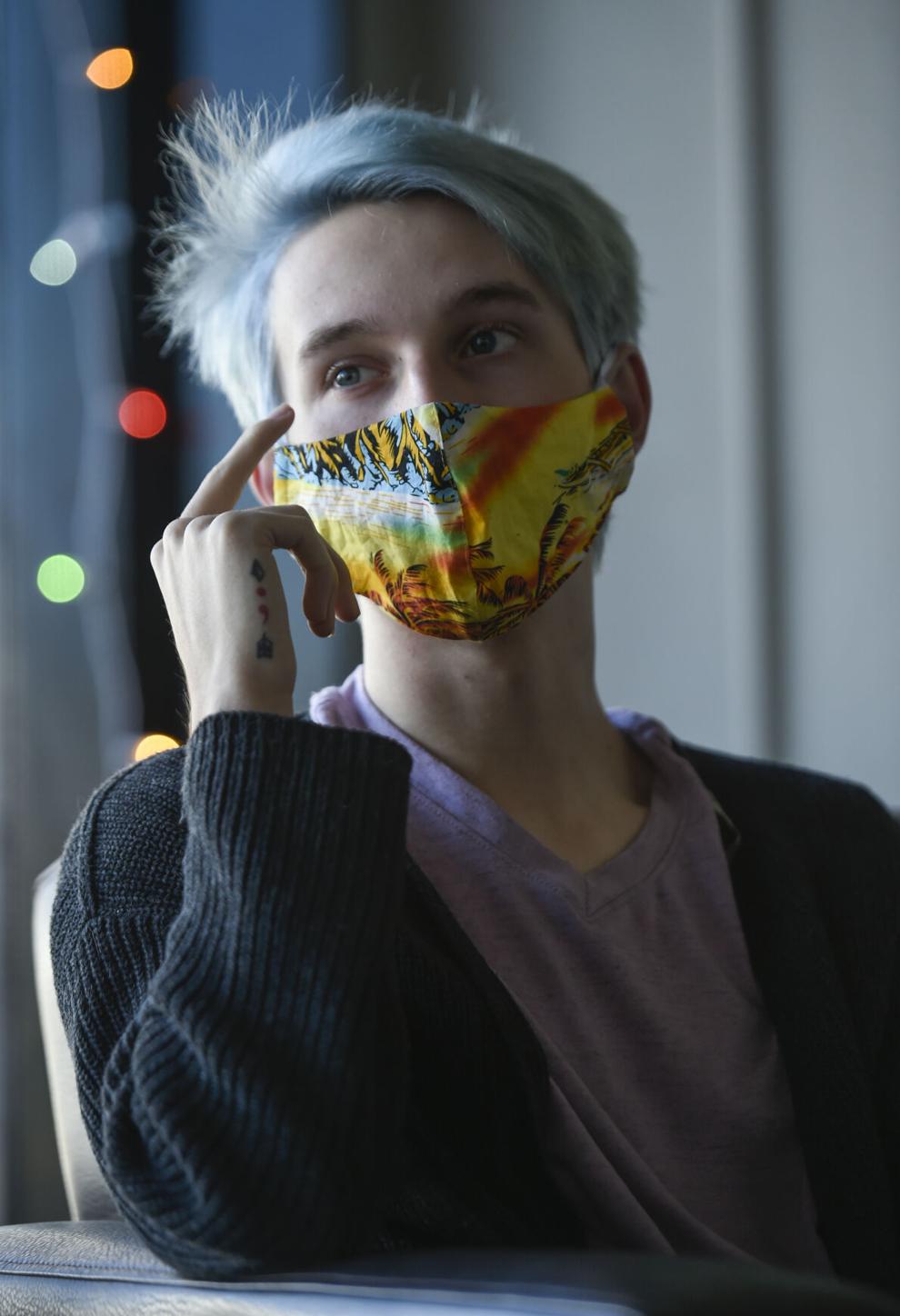 The tattoo is of a red semicolon situated between the head and fletching of a black arrow.
The semicolon tattoo has become a common symbol of hope for those suffering from depression, mental illness or suicidal thoughts. It is seen as a deliberate punctuation choice an author makes when presented with the opportunity to end a sentence, with the sentence being a symbol for one's own life.
White chose red ink for the semicolon as a symbol of his strength. He chose to ink the arrow in black with the head facing away from his body to remind him that life only moves forward.
"A lot of symbolism went into this one little, tiny tattoo," he said.
White continues to use dating apps, including Grindr, to meet people. He is now more cautious than he once was, keeping his smartphone's location services turned on and using an app to let close friends know where he is and who he's with at all times.
Even though his scars aren't always visible, it's been difficult for White to keep a low profile. His story was widely shared over the summer as others spoke out on his behalf for justice in the case.
People gave nearly $100,000 in donations through an online fundraiser to White to help him pay medical bills and other expenses associated with his recovery. White has used some of the money to help pay for home health care, rent, school and other expenses. 
Although he worked at a local restaurant prior to the attack, White has struggled to find a suitable job in the aftermath because of physical limitations and scheduling conflicts as he continues physical therapy appointments and takes college classes.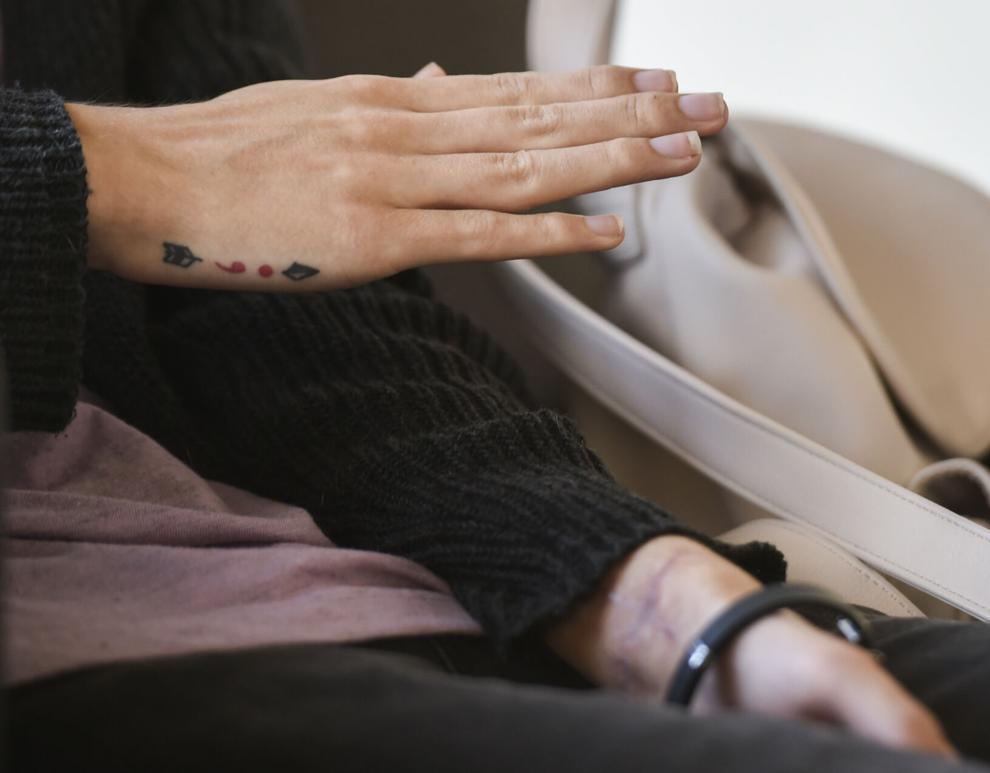 White has regained about 85% of his grip strength in his dominant hand, but he has only regained about 19% of his grip strength in his left hand, which sustained greater injuries.
"I know that even once I'm fully healed, I'm going to be severely right-handed," White said. "I was right-handed before, but now I have to use my right hand for everything. I use my right hand to drive. I use my right hand to eat. I use my right hand for everything."
White recently finished the fall semester at LSU Eunice and expects to graduate from the community college in 2021. He's planning to transfer to a university to complete his bachelor's degree and become a theater teacher.
His ultimate goal is to become an actor.
"I'm not going to let anything stop me from getting where I want to be," White said. "I want to be an actor. That's really the end goal, but if that doesn't work out, I can teach."
White has long been an advocate for marginalized people, including those in the LGBTQ+ community, but he never expected to be the one he would be advocating for.
Even though he is demanding justice, White said he doesn't seek the death penalty against the man who brutally attacked him.
"I don't wish death on him," White said. "I have remorse for him. Anyone with mental illness needs help. No sane person would do something like that to another person."