A judge has granted three defense motions from attorneys for the accused killer of Lafayette Police Cpl. Michael Middlebrook, including extended time to file for an insanity defense, and set a Sept. 16 hearing date to consider six other motions.
Ian Howard, 29, is scheduled for trial Nov. 18 on three attempted first-degree murder charges for shooting and injuring Officer Logan Signater, Craig Leopaul and Ameen Alfata at a Moss Street convenience store Oct. 1, 2017, in Lafayette.
A trial date has not been set for the separate death-penalty murder case against Howard for the shooting death of Middlebrook as part of the same 2017 convenience store incident.
Fifteenth Judicial District Judge Jules Edwards on Aug. 30 granted a motion giving Howard's attorneys until Oct. 31 to provide notice of their intent to present an insanity defense. The deadline has been pushed back several times by Edwards while attorneys with the Louisiana Capital Assistance Center sought money to pay for a neuropsychologist to evaluate Howard.
About nine months before the fatal shooting, Lafayette Police took Howard in for involuntary emergency mental health treatment. Five days later, Howard bought an assault rifle and a few days after that, he bought another gun recovered from the crime scene at the convenience store. Co-workers of Howard's at a local restaurant also told police Howard threatened to kill them about three weeks before the fatal shooting. No charges were filed as a result of the complaints.
Also on Aug. 30, Edwards granted motions that required the district attorney's office to provide by 4:30 p.m. that day specific notice of video footage and photographs they intend to introduce at trial, as well as any statements made by Howard that they intend to use at trial.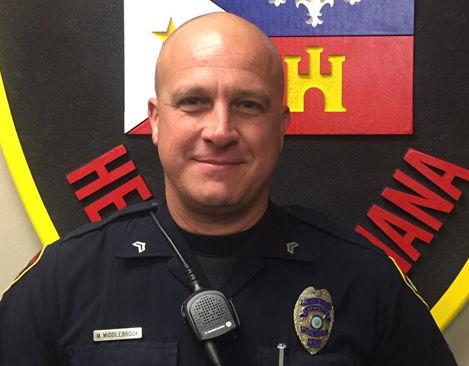 Edwards is expected to consider Sept. 16 a motion to declare unconstitutional part of Louisiana Code of Criminal Procedure Article 795, which deals with challenges related to jury selection, and a motion to delay the case pending a U.S. Supreme Court decision on Ramos v. Louisiana, a case challenging non-unanimous jury verdicts, which was outlawed by a 2018 state constitutional amendment.
Also for consideration Sept. 16 are defense motions to access physical evidence, for missing discovery, for production of handwritten notes of law enforcement officers and investigators, and for extended days and times for defense experts, attorneys and mitigation specialists to visit with Howard at Hunt Correctional Center.