Sheriff Louis Ackal was all smiles as he strode into the fading sunlight outside the federal courthouse in Shreveport.
A jury had just cut him loose, acquitting him of allegations that he'd directed a squad of Iberia Parish drug deputies in a campaign of wanton beatings, false arrests and lies to cover it all up.
Ackal faced the cameras, raspy and relieved. He credited the FBI with ridding his office of a band of "rogues," while in the same breath accusing the Justice Department of a smear job.
"The prosecutors had the bad guys, but they wanted my scalp," he groused that afternoon in November 2016. "I'm going to go back to New Iberia and make sure my house is very clean."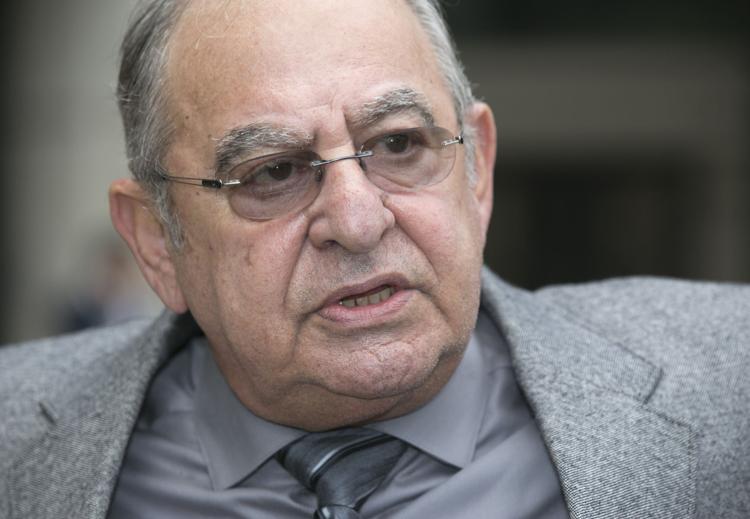 Back home, some New Iberians weren't so sure.
To some residents, it seemed that Ackal — called out for unconstitutional aggressiveness on the streets — was giving the streets back without a fight.
The accounts of lawless deputies and videotaped abuses inside the Iberia Parish Jail had cast a harsh glare on the parish seat, a city of 30,000 buckling from an oil industry downturn that left historic Main Street pockmarked with vacant storefronts.
Now, a style of deliberately racist policing that had grown familiar to residents in the city's troubled West End and other poor, black pockets of town — enclaves known as "Little Brooklyn" and "Black Manila," and Ann Street, a heavy-shooting zone a mile down the bayou from the West End — was out in the open.
And the evidence was jarring.
Slur-laden insults of black West Enders from the sheriff had set the tone, deputies testified. But Ackal had gone further, some said, regaling them with tales from his days as a state trooper.
Ackal headed for the bathroom as former Deputy Jason Comeaux began telling a federal judge one particularly sordid story. Comeaux said Ackal had bragged often that he'd once jumped out of a dumpster and fatally shot three "n******" during a sting against violent heroin dealers in New Orleans, then escaped suspicion by handing investigators a clean weapon.
The message: "Anything that you did would be OK as long as you covered it up," said Comeaux, one of the most prolific admitted abusers.
U.S. District Judge Donald E. Walter barred Comeaux from telling his story to the jury at Ackal's trial.
'It was no secret'
That the beatdowns and false arrests went unchecked, year after year, is what disturbs Robby Bethel most, and surprises her least.
It was no fluke, said Bethel, a West End activist whose mother was the first African-American elected to the parish School Board.
"The trial of Sheriff Ackal is when everything that the community had been saying, and no one was listening — the ugliness of what was actually taking place — was coming out of the mouths of those in the community that were supposed to be protecting and serving," said Bethel, 57.
"It was no secret in our households. We knew. ... They knew we knew," she added. "The community understands exactly what was occurring. But who were they gonna tell?"
The reluctance to speak up against the sheriff runs deep in the West End. It permeates the neighborhood, Bethel said — a product of fear and low expectations.
Peggy Gerac, who stepped down in 2016 as a city councilwoman for much of the West End, acknowledged that the unlawful acts of Ackal's deputies had slipped past her.
"Some of the things the boys would talk about who had been incarcerated, they come to see me. I heard about a lot of it. A lot of it," Gerac said. "I never heard about (Ackal) directly but about the officers. I said, 'If you don't want to go to jail, stay out of trouble.' "
But it wasn't that simple in the West End, where disgraced deputies admitted to a habit of targeting young black men to chase down and beat.
Gerac, who is black, had been in the losing faction when city leaders narrowly endorsed a move in 2004 to disband the New Iberia Police Department and contract with the sheriff to police the city.
It was a fraught decision almost from the start. During the 2006 Sugar Cane Festival, the city's signature event, deputies under then-Sheriff Sid Hebert fired tear gas into a crowd of black residents on South Hopkins Street, prompting a lawsuit and calls for a federal probe.
Hebert retired, and Ackal, a former State Police narcotics commander, narrowly won election in 2007 on a promise of "drastic" changes and a tougher approach to drugs.
His support was particularly strong in the city's whitest precincts — many of them across Bayou Teche from downtown New Iberia and the West End. Four years later, he was re-elected by a wide margin against two challengers.
The eighth episode of the New Orleans Advocate's weekly podcast, "The Neutral Ground," is available for download. 
Unknown to voters at the time, Ackal's 2011 landslide came six months after an infamous shakedown in which several of his deputies led four inmates into the jail chapel, one after the next, to pummel them.
One deputy, Byron Lassalle, wedged his baton between his legs and made one inmate "suck on the baton as I thrust it into his — into his throat," he admitted on the stand.
Ackal took 75 percent of the parishwide vote in 2011, and about half in heavily black precincts. But that would change.
A video emerged in early 2015 showing a black Iberia Parish inmate prone on the ground, being attacked in a jail yard by a police dog and stomped on by its handler, a sheriff's deputy. Other inmates sat a few feet away.
Ackal won again later that year, thanks to two-thirds support in heavily white precincts, but his backing in some largely black districts shriveled to below 20 percent.
'We can never go back'
A federal indictment in March 2016 charged Ackal and Gerald "Bubba" Savoy, who supervised the narcotics squad, with civil rights and conspiracy counts. Savoy would plead guilty.
By the time Ackal faced a jury later that year, doubts about his commitment to policing the city were mounting.
He had by then disbanded an aggressive street squad, dubbed IMPACT, whose deputies had cross-pollinated with the gung-ho narcotics agents at the center of the FBI investigation. Much of IMPACT's focus was on the West End, the locus of drug activity and gun violence in the city.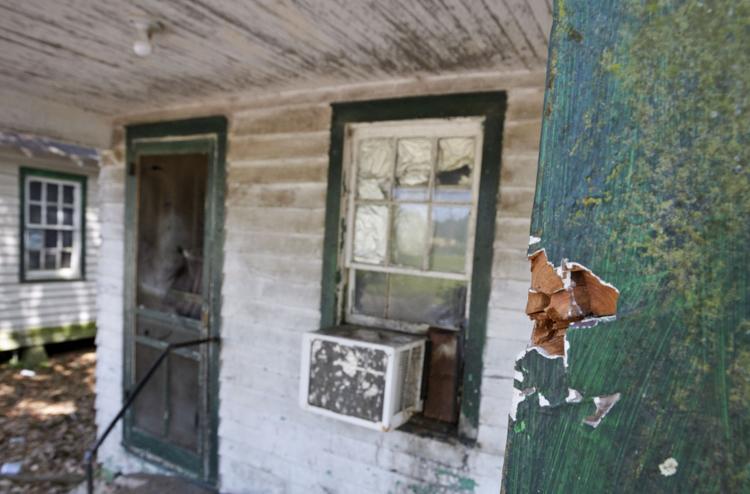 "A lot of people would like to see that (return), but we can't," Capt. Wendell Raborn, the Sheriff's Office spokesman, said last year as he sat in his office at the office's training academy. "We can never go back to the heavy-handed, look-the-other-way style of law enforcement. Society will not accept the law enforcement of the '50s and '60s."
Still, some in New Iberia weren't accepting the watered-down policing that Ackal's office served up after the scandal. Not while shootings and break-ins spread through the city.
Ackal's $6 million-plus annual contract to police New Iberia called for a minimum of 10 deputies on patrol across New Iberia's 11 square miles.
Often, fewer than half that number rolled out, said David Naquin, a retired St. Mary Parish sheriff who reviewed the agreement for the city in 2016.
"They might have been giving them five, maybe four," on many nights, Naquin said. "It was pretty obvious they were not meeting the contract."
In the meantime, residents were complaining of unchecked violence.
"A lot of it was the stuff coming out of the trial and pretrial. The people just lost confidence in him, and when you do that, you lose control pretty quickly," Naquin said. "There were numerous calls, crimes going unreported, because people didn't think anything would happen."
Vacating convictions
Bofill "Bo" Duhe took over as district attorney a year before the indictments, as numerous deputies lined up to plead guilty.
Duhe described an "exhaustive" internal review of hundreds of cases involving the offending deputies, dating back to 2008. Duhe's office deemed 90 cases to be so tainted they had to be dropped.
Many were drug "throw-downs" — the kind of he-said, she-said possession busts that discredited deputies admitted they'd concocted to justify gratuitous beatdowns.
Just recently, Duhe's office and defense advocates finally agreed on the last of 17 convictions and sentences to be discarded on account of the scandal, with another ruled invalid by a judge. The dubious arrests had taken place as recently as 2015 and as far back as 2008, during Ackal's first year in office — and every year in between.
All but one, a burglary rap, came in drug cases, mostly for possession. All told, those defendants — mostly black, but also white, Asian and Hispanic — had served about four decades in jail on sketchy charges.
Those figures don't include dismissal of the life sentence Anthony Daye had been serving as a habitual offender from a pot arrest made by two Iberia Parish drug agents — Comeaux and Bret Broussard — who admitted fabricating similar evidence in other cases.
Daye was the suspected driver in the 2010 robbery-turned-murder of a popular New Iberia barber, Clifton Williams. Daye became known for something else when deputies beat him with their batons, fists and knees inside the jail's chapel, a venue chosen because it had no cameras.
Daye claimed he was a victim of payback for Williams' killing. Duhe's office agreed to drop the pot case last year, although Daye is set to be tried in February in the murder case.
Broussard, one of the deputies accused of planting the weed, had a wooden baton he called "Walter," named for one of the first men he beat with it.
"He kept, you know, running his mouth to us," Broussard said of the baton's namesake.
Even while jailed, Daye was awarded $20,000 last year in a settlement with Ackal's office over his jail beating.
He is among a few dozen known plaintiffs who have settled civil suits against Ackal's office, to the tune of more than $3 million. At least 15 others are lined up behind them today. A federal judge recently corralled those cases together, aiming to streamline settlement talks.
By mid-2016, Ackal was ousted from a statewide sheriffs' insurance pool because of "the frequency and severity of the claims that we've incurred on your behalf since 2009," West Baton Rouge Parish Sheriff Mike Cazes wrote, explaining the expulsion.
Clayton Burgess, a Lafayette attorney representing many of the plaintiffs, said the scandal laid bare the fragility of the criminal justice system in Iberia Parish and across rural Louisiana.
The same apparatus that had failed to expose a malignant culture of violence and corruption was now buckling under the weight of the fallout.
"Ackal cases broke the system, with no ramifications to him," Burgess said. He described the admitted abuses by the deputies as "probably the most egregious actions of any sheriff's department in the nation."
"So many people lied under oath. You couldn't believe any of them," he said, by way of explaining Ackal's acquittal.
"It rolled for years. They never got caught. Fellow officers never turned on them. No one in the state system stopped it at all," Burgess said.
"Had the feds not come down here, it would still be going on. It was a perfect example of how lying, thieving and beating people works."
Rising tide of violence 
Ackal was spot-on about one thing: His rural Sheriff's Office had largely turned into an urban police force.
The vast majority of crime handled by his deputies fell inside the city limits. And the West End, with one-tenth of Iberia Parish's population, accounted for fully half of its shootings and killings.
The worst of the violence radiated out from South Hopkins Street, a moribund stretch of eateries, hair salons and hangouts that West End residents often traverse by bicycle or on foot.
It was a few blocks off South Hopkins, on Shot Street, where Shawn Benjamin absorbed a barrage of gunshots on a February afternoon last year. Two months later, a different man took a bullet in the face while riding in a pickup truck on South Hopkins.
A week after that, more slugs ripped through a house a few blocks down. Deputies found Bertha Mae Hill, 80, dead behind her front door.
The tide of violence was rising. While the parish had recently averaged fewer than five homicides per year for at least six years, the homicide toll reached 10 in 2016, as Ackal awaited trial and his deputies flipped like flapjacks.
Hill was among eight people killed in the parish last year, a figure that was eclipsed in the first half of 2018, when nine people were killed. 
All those gunned down were between the ages of 20 and 28. Eight of them were black, and five came from the West End. Two others have been killed in the city since then. 
Toussaint Johnson Jr., 28, was left to die on Corrine Street. He'd walked a few blocks to a convenience store on South Hopkins and never came home, said his mother, Loretta Singleton. She said a detective told her a girl her son knew "saw everything" but was refusing to cooperate.
"So many people see my son killed and nobody's talking," she said. "It wasn't dark. The streets was still full. It's hard. I lost my child to the streets and for what? I feel like it's going to be like all the rest. Nothing."
Things got dire enough last year that State Police were enlisted to run details through New Iberia. Over two weeks, the detail of 11 troopers seized a host of drugs and weapons, and made 38 arrests.
It was low-hanging fruit. A void in street-level policing had "filled back up with the narcotics trade and all that goes with it — the shootings, the homicides, the terrorizing," lamented Duhe, the district attorney.
Sitting behind his desk in the Iberia Parish courthouse, upstairs from Ackal's office, Duhe described a spike in violence in the West End, and a decline in help from residents.
"That's more recent. You used to get a lot more community cooperation," said Duhe, a longtime prosecutor in the office before he ran unopposed for the top seat in 2015.
"It's not unusual for people at shootings in that area to not see anything. That's a normal approach. I'm not faulting that community. I certainly understand, in circumstances, that fear."
The result plays out in a downtown courthouse where murder convictions are rare — with none since 2015.
'I don't talk to cops'
The outcome of Benjamin's shooting was typical. While recovering in a hospital bed, he'd identified 24-year-old Jashawn McCoy in a photo lineup as "Curious," the man who shot him up.
But now, Benjamin was refusing to meet in person with Iberia Parish sheriff's detectives. Acquaintances said he toggled between New Iberia and Houston, and that he'd bolted for Texas.
Deputies got a warrant for McCoy's arrest. Months later, they found him at his aunt's house on Mississippi Street, near where Benjamin was shot. In the police interview room, he planted his forehead on the table and remained silent.
The charges mounted against McCoy. Crime analysts matched one of his fingerprints with a print left on a window of a car that three men had driven into the West End the previous December to buy drugs. Two of them departed Shot Street with bullet wounds. The lucky one took a slug in the wallet.
Now, McCoy faced four counts of attempted murder. But prosecutors had only one eyewitness — Benjamin — who had little enthusiasm for the task.
Not that there weren't other people who saw what happened.
Terry Honore, a West End native with a lengthy felony history, was hanging out recently beneath the oaks near where Benjamin was shot. Honore said he was there, "watching him get hit 13 times," as McCoy blasted away.
"(Benjamin) was cool, calm and collected," Honore said. "I kept him calm."
The two men — shooter and victim — were cousins. Benjamin and McCoy had quarreled, and the younger man responded with gunfire, Honore said, though he declined to share the story with law enforcement.
"I don't talk to cops," Honore said. "I've been jumped on by a lot of sheriff's deputies, narcs. I got f***** up by a lot of them in jail, too. I respect the law, but the law doesn't respect their own law. Go about your business; I'll go about mine."
In June, McCoy agreed to plead guilty to battery in a deal with prosecutors to resolve all four attempted murder counts against him. He received an eight-year prison sentence. 
Assistant District Attorney Nicole Burke said she was left with little choice short of jailing Benjamin to compel him to testify against McCoy. Even then, who knew what he'd say?
"We couldn't get him into the office to talk to us," Burke said.
'They took our streets'
Shot Street was an early haven for crack and heroin in the early 1990s, said Donovan Davis, an evangelist and former West End drug dealer who has spent nearly 14 years in prison over the decades.
It was a convenient place to "short-stop" — to try to catch customers before they reached higher-volume dealers in the public housing development farther back.
"It was the first street I dealt drugs on, one of the most notorious streets," Davis said.
He proudly reeled off a roster of early hustlers in the New Iberia drug trade, founding fathers of a culture of block-level street gang rivalries.
Davis sat with one of them, Roy Elow, at a picnic table on South Hopkins Street. Elow, 41, said there were times when police hardly ventured into the darker recesses of the West End.
As a young teen, Elow set up shop in the 700 block of Mixon Street.
"I was off the porch before my peers," he said. "I learned narcotics real fast."
Elow paused when asked about his legacy. He glanced around a shattered neighborhood that in the days of segregation drew the likes of Otis Redding and Ike and Tina Turner to its nightclubs.
"I kinda feel bad," he offered. "Look what we started. Look what it has become."
Elow, though, described a siege at times under Ackal.
"They wasn't patrolling the streets. They took our streets. Out here every day, riding with lights off, no headlights," he said.
"If they see you out, they jumping out. If you asked questions, you were subject to getting your ass whooped. If you didn't have nothing and they wanted you, they put something on you. The thing is, the streets wasn't wild like they is now."