Carlee Alm-LaBar, the no-party candidate for Lafayette mayor-president, outpaced her opponents in raising money for her campaign, according to campaign finance reports that were due Thursday.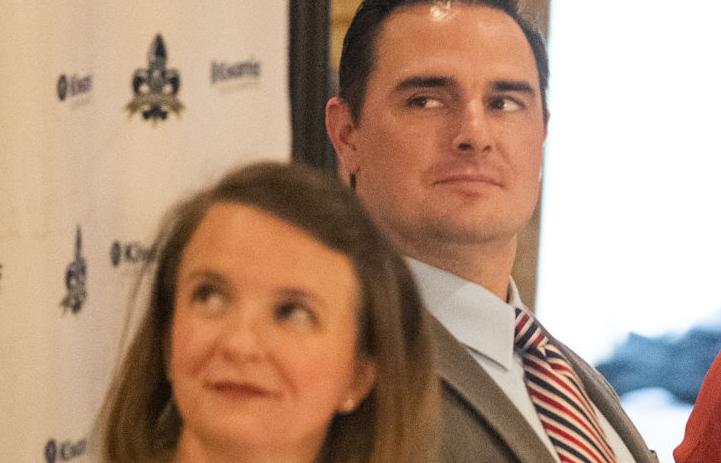 Four of the five mayor-president candidates' campaign finance reports were available online Friday through the Louisiana Ethics Administration. Democratic candidate Carlos Harvin missed the deadline to file.
"He's a district level candidate," Kathleen Allen, ethics administrator, said Friday. "He's required to file electronically. If it was filed, it would be up there."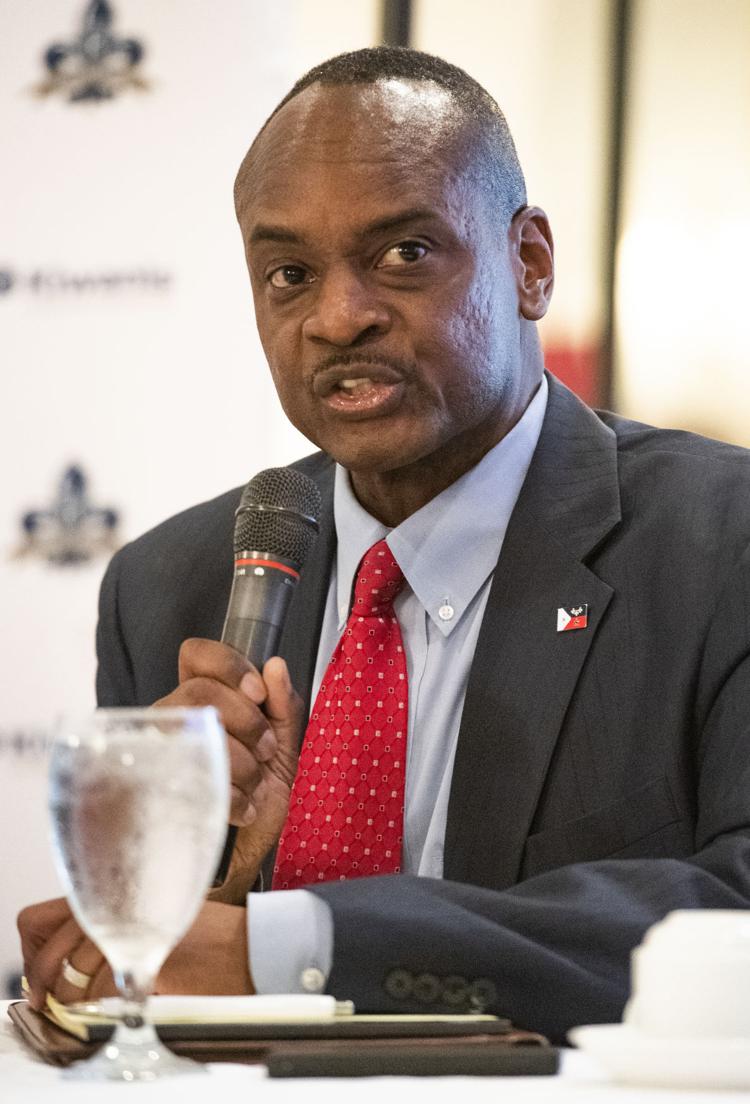 The missed filing deadline may mean a fine will be assessed to Harvin, she said.
Contacted Friday, Harvin said he didn't realize he had to file his campaign finance report online. He said he will apply for a username and password so he can file the report.
Mayor-President candidates and parish council candidates must file campaign finance reports electronically, Allen said. City council candidates may submit campaign finance reports on paper, which requires scanning and processing, she said, so they take longer to appear online.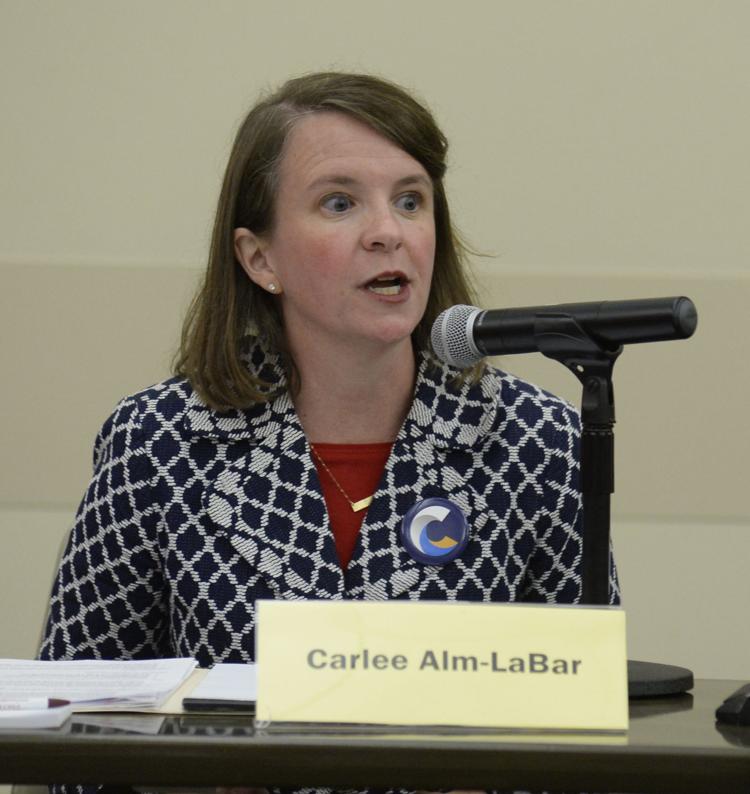 Alm-LaBar, the first to announce her candidacy even before Mayor-President Joel Robideaux announced in April he would not seek a second term, raised more in the past six months than her three opponents who filed reports — Simone Champagne, Josh Guillory and Nancy Marcotte.
Alm-LaBar, a resident of Lafayette who worked in the administrations of former City-Parish President Joey Durel and Robideaux, outspent her opponents and has more money on hand to spend in the last 30 days heading into the Oct. 12 election, finance reports show.
From March 3-Sept. 2, Alm-LaBar reported total receipts of $338,202. That includes $270,480 in donations, $14,862 in in-kind contributions, $2,860 from selling campaign paraphernalia and a $50,000 loan from herself to her campaign. She reported spending $117,309 and had $206,031 on hand as of Sept. 2.
Champagne, a Republican from Youngsville who works for the city of Youngsville and is a former state representative, reported total receipts of $54,150 from May 30-Sept. 2, including $44,150 in donations and a $10,000 loan from herself to her campaign. She reported spending $44,833 to end up with $9,317 on hand as of Sept. 2.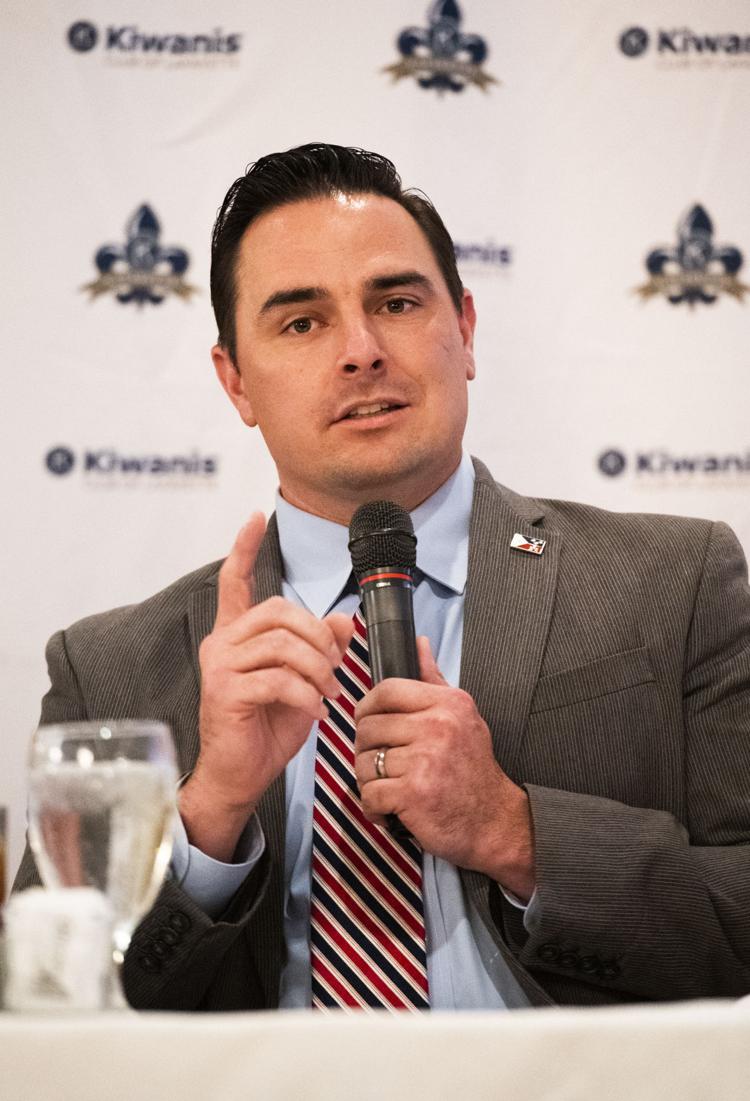 Guillory, a Lafayette Republican and attorney, reported $41,612 in total receipts between April 18 and Aug. 31. That included $41,047 in donations, $500 in in-kind contributions and $65 from the sale of campaign paraphernalia. He reported spending $22,259, leaving him with $18,853 on hand as of Sept. 1.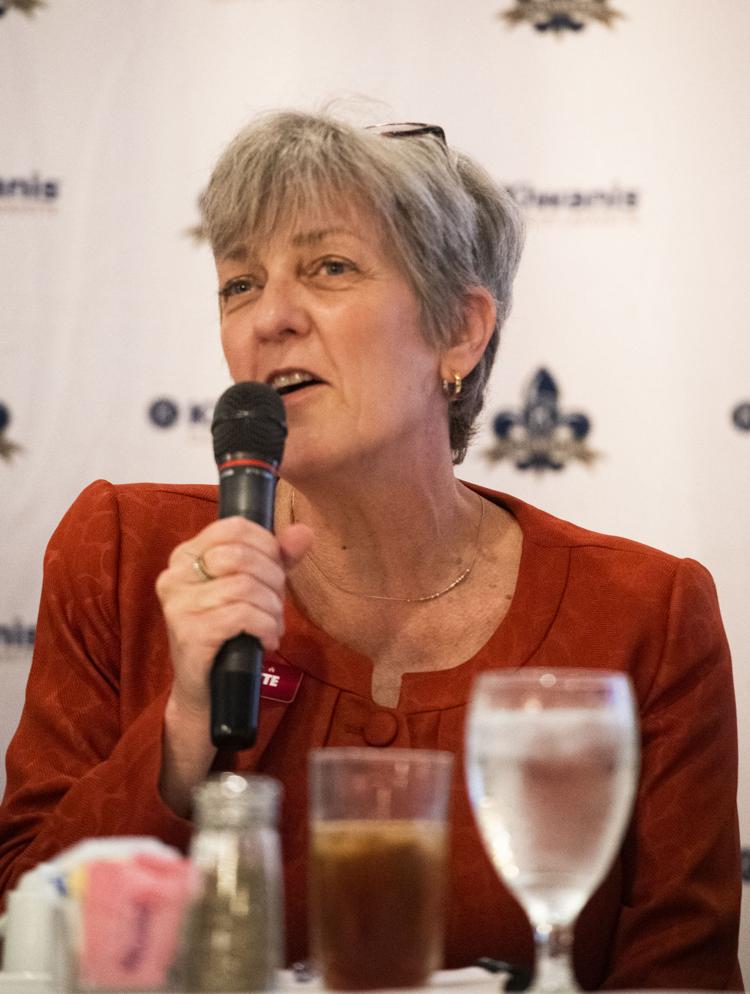 Marcotte, a Republican and real-estate agent from Lafayette, reported total receipts of $106,580 between May 11 and Sept. 2. Marcotte reported receiving $41,080 in donations, $500 in in-kind contributions and loaned her campaign $65,000, the report shows. She spent $52,621, leaving her campaign with $53,459 as of Sept. 2.
By comparison, in the last race for Lafayette Mayor-President, Dee Stanley, who was the chief administrative officer under Durel, started 2015 with $72,252 on hand. He reported between Jan. 1 and Sept. 14, 2015, $292,140 in donations, including in-kind, and $334,917 in expenditures, leaving him $28,813 going into the final 30 days of the race.
His opponent, Robideaux, a term-limited state legislator, started 2015 with $335,077. Finance reports show he raised $220,631 in donations and in-kind contributions and spent $424,305 between Jan. 1 and Sept. 14, 2015, leaving him with $125,887 heading into the final stretch of the race, which he won. A certified public accountant by trade, Robideaux announced in April without giving a reason why he would not seek a second term. Alm-LaBar had already declared her intent to oppose Robideaux in the race.
Pearson Cross, political science professor at the University of Louisiana at Lafayette, said Friday more money does not necessarily translate into more votes in some elections, but it is more of a translation in a local race such as mayor-president than in a statewide race where an advertising campaign can make or break a candidate.
"She had connections with a number of people with fairly deep pockets," Cross said of Alm-Labar. "She has had time to develop a faithful donor base."
Alm-LaBar has been ahead of her opponents, he said, with regard to the organization of her campaign, and has a wide range of donors and supporters.
With five candidates, Cross said he expects the Oct. 12 election will result in a runoff that will be decided with another vote Nov. 16.