Two armed, uniformed guards stand in front of the room facing onlookers who are gathered to observe the proceedings. This isn't a courtroom. It's a Lafayette Parish Library Board of Control meeting.
Until October, the library paid a single deputy with the Lafayette Parish Sheriff's Office to provide security at its monthly meetings. In October and November, two deputies wearing uniforms with guns, handcuffs and bullet-proof vests started attending the meetings.
The deputies stand on either side of the library board, facing the public. 
Each is paid $45.50 an hour, apparently with a minimum of two hours guaranteed. That's at least $182 a meeting and about $2,000 a year.
Lynette Mejia, a library patron who often addresses the library board, said it's intimidating to address matters of public policy when armed guards are looking at you. It chills free speech and is a waste of taxpayer money, she said.
"I think the point of having those deputies is public intimidation," Mejia said. "I think that's antithetical to the democratic process. Who are they protecting exactly? They're not protecting us and we're not a threat to the board."
The extra guard appeared as Library Board President Robert Judge transitioned into his second year as president. In recent months there has been a crackdown on what people are allowed to say at board meetings. They aren't allowed to address board members by name.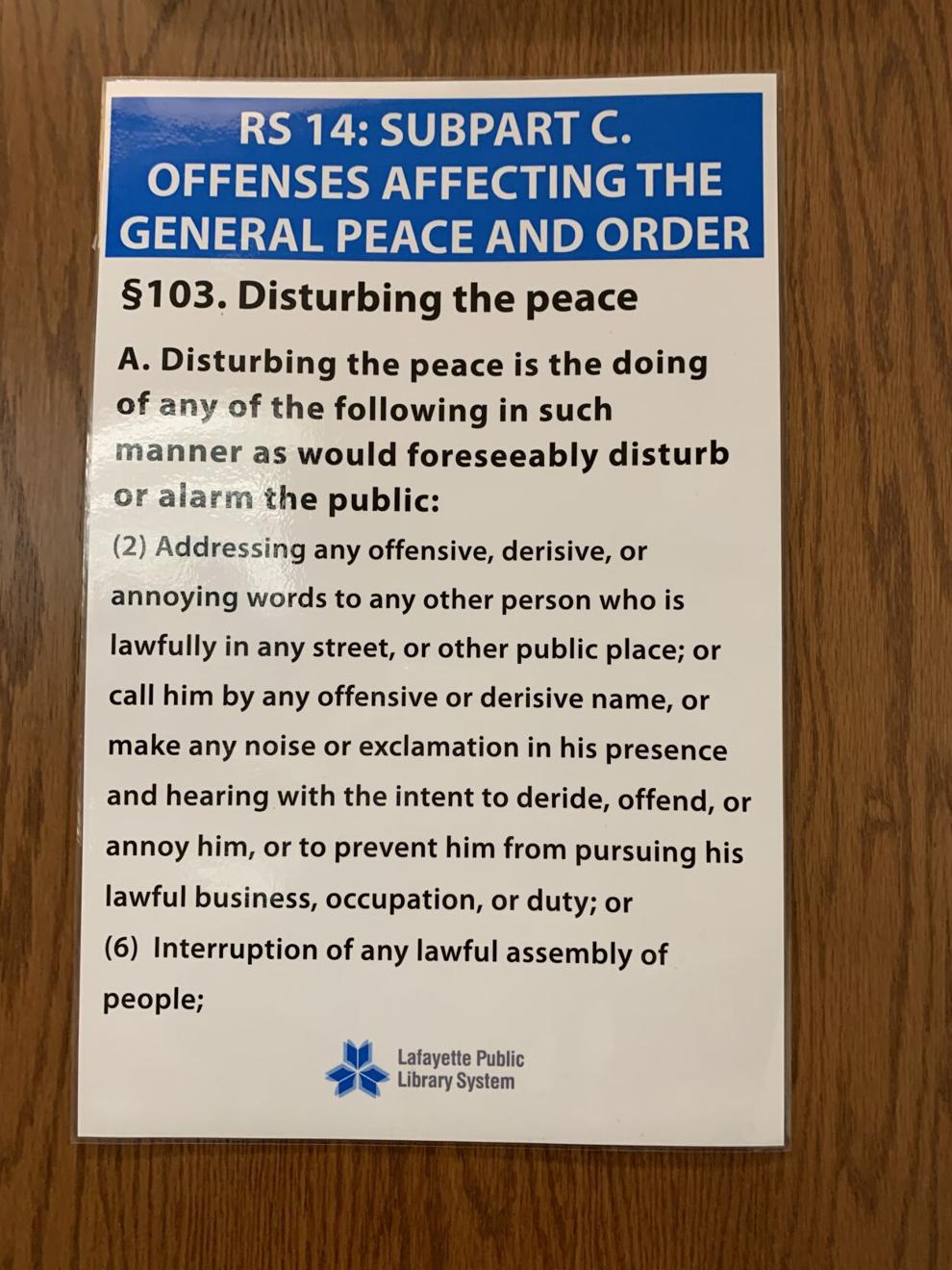 Another new addition in recent months has been the posting on the meeting room door the state statute defining disturbing the peace.
"All those things are tactics he's using to keep people from criticizing the board, to keep people from speaking out, to keep people from questioning policies," Mejia said. "No other body in Lafayette has that."
Judge did not respond to messages seeking comment on this story.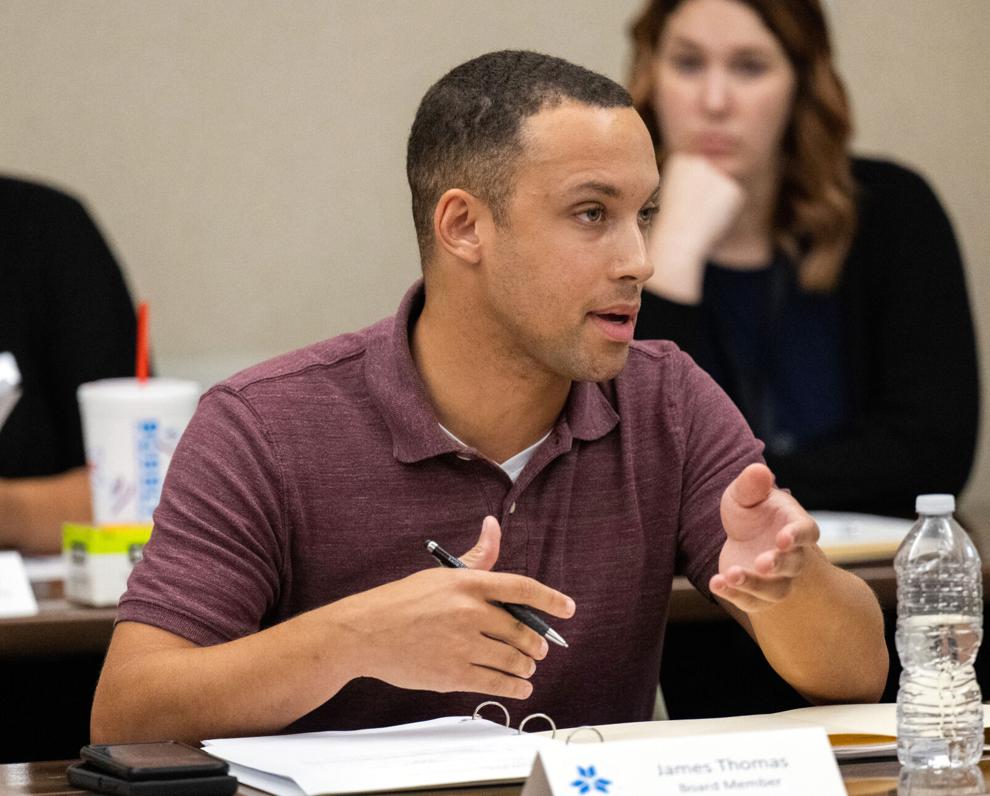 Library Board Vice President James Thomas said he's not sure who made the decision to employ two deputies as security at meetings, but it was not discussed with the full board.
Thomas said he received a few emails from people unhappy about the deputies. He believes there should be only one guard and they should be next to the door, not in front of the room with the board.
Andrew Duhon, who was on the library board until 2019, said the board did not have security at its meetings at that time. There may have been a deputy during contentious meetings in 2018 when the discussion was about Drag Queen Story Time, he said, but if so, there was only one, not two.
A few board meetings have been boisterous in the past two years, like in 2021 when the board rejected a grant for books and a discussion about the history of voting rights with some board members objecting because the moderators selected, both professors, were too left-leaning.
Attendance at meetings picked up again and comments were critical of board members in 2022 over discussions about banning books that patrons objected to and in July when Judge attempted to fire a library manager who included teen gay books in a display of teen romance stories after the library director prohibited displays that single out a specific population.
In February, Judge had a deputy arrest an LGBTQ+ activist and 2018 Drag Queen Story Time organizer at a board meeting for saying a single word out of order after earlier refusing to leave the meeting. Judge and board member Stephanie Armbruster, who filed a police report after the February meeting, both protested Drag Queen Story Time in 2018 before they were appointed by the Lafayette Parish Council to the library board.