The dog that was just crowned as "America's National Champion" is not just from the Bayou State, he shares a nickname with it.
Bayou, a three-year-old giant schnauzer from Lagniappe Giant Schnauzers kennel in Port Allen, was named Best in Show at the American Kennel Club National Championship in December.
Besting 5,000 other entrants from the United States and 13 other countries, Bayou went through several rounds of judging before reaching the Best in Show portion of the competition.
North America's largest dog event, the American Kennel Club National Championship was held Dec. 18-19 and aired on ABC Sunday.
"We didn't really have any expectations of winning, we were really happy when we won the breed," Holly Reed, one of Bayou's owners, said. "There were some really strong dogs in our breed."
Bayou then went on to make the cut for Best in Show by placing highly in one of seven AKC groups used to judge the dogs by breed type.
"He was just really relaxed and did really good that day, same thing when he won Best in Show," Reed said. "He was just out there being relaxed and having fun, so it really was his day."
Though his call name is Bayou and he's known as Bayou, his official name registered with the AKC is "Lagniappe's From The Mountains To The Bayou" as a nod to Bayou's sire, or father, from Colorado.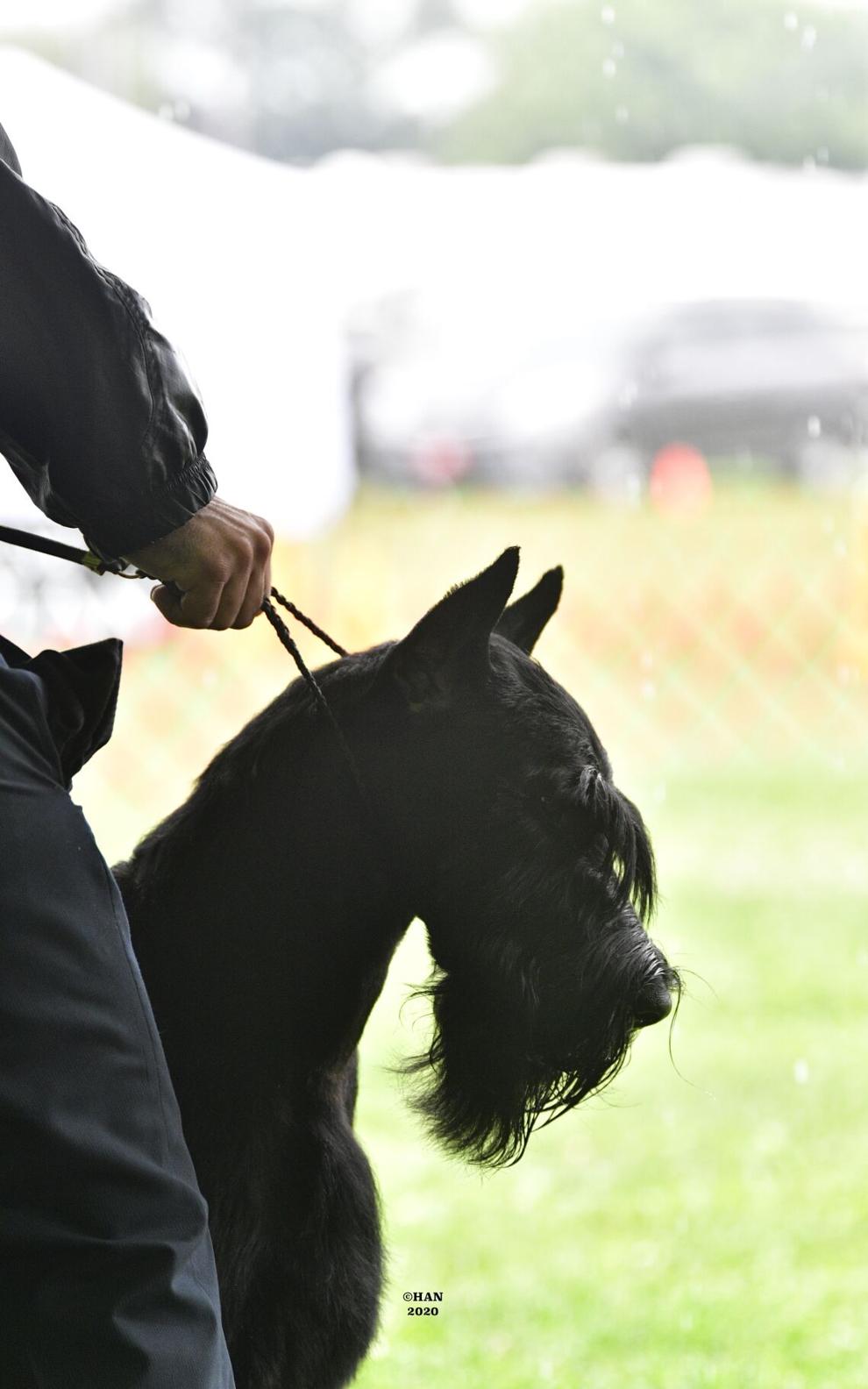 Bayou's success was a bit unexpected by his four owners — Reed and her husband Chris Reed, as well as Mike and Laurie Mason of Port Allen — but he does have experience in showing before the AKC National Championship.
He appeared in the 2020 and 2021 Westminster Kennel Club Dog Show, receiving an award of merit and best in breed in those two years.
"Most of the dogs that get to best on show have been showing for a while and so they know how to behave in that environment," Reed said. "He definitely didn't behave like that when he was a baby, but he's gotten better."
According to Reed, the immediate reaction from Bayou's owners upon the announcement of his win ranged from "excited" to "surprised".
"We were kind of in disbelief because we hadn't expected it, so we had to ask ourselves 'did that really just happen?' and take it in," she said. "We really were in shock."
When he's not showing, Reed said Bayou spends his time in Port Allen training and getting groomed.
From working out on a treadmill for conditioning to getting his hair plucked for a more attractive coat, Bayou gets optimal care to prepare for a show.
"If they're going to be shown, you actually pluck their hair to make it all look really nice and that takes a while," Reed said. "And just like an athlete, he does conditioning and exercise."
After working hard to take home the Best in Show title and grand prize of $50,000 just weeks ago, Bayou is back to showing with a full schedule for 2022.
He'll be attending the Westminster Kennel Club Show for a third time later this year.
"It's all been pretty overwhelming because it's something we've never even dreamed of doing," Reed said.