With the city's tourism industry at a virtual standstill, the demand for bus tours or river cruises has all but evaporated — save for the locals looking to entertain themselves without encountering the usual crowds.
Business is so bad that Hospitality Enterprises, which operates big-wheel paddleboats, swamp tours, hotels, airport shuttles and buses, reduced their workforce from 400 employees to 50. Sales are just 15% of what they normally are.
To stanch the bleeding, the company applied last year for the federal Paycheck Protection Program and received $2.2 million in potentially forgivable federal loans between its five businesses.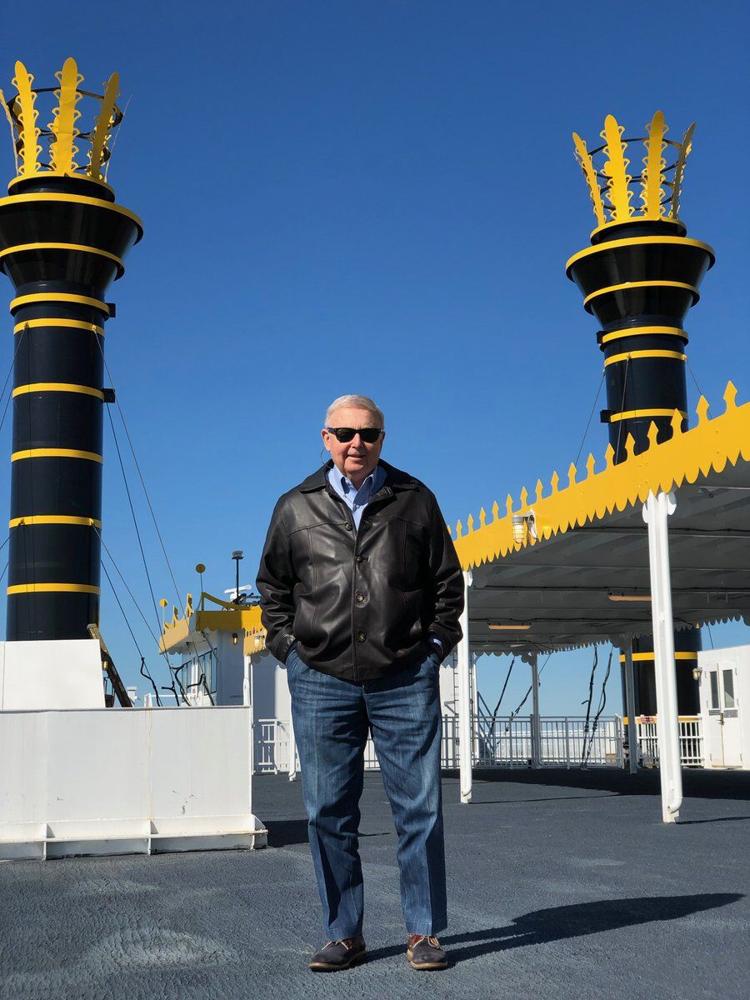 Now, president Warren L. Reuther Jr. says officials plan to apply again under a new round of funding that kicked off Monday. First-time loan applicants will take priority, then the program will open in the coming days to those applying for a second loan. 
"It can't get any worse," Reuther said. 
Congress set aside $284 billion last month for the new round of PPP loans as part of its second coronavirus relief package. The first round that ended last August awarded more than $525 billion in loans to 5.2 million recipients nationwide. In Louisiana, more than $7.6 billion in loans went to nearly 78,000 businesses.
Since those businesses already have received loans, they will take a back seat under guidelines released by the U.S. Small Business Administration for the new program.
The SBA began processing loan applications Monday for new borrowers — primarily those who submit applications through community financial institutions whose customers are minority-owned or disadvantaged businesses. Some $60 billion is targeted to those companies.  
First-time borrowers with no more than 500 employees can receive up to $10 million. The five-year loans, based on payroll expenses for either 2019 or 2020, will have an interest rate of 1%. Sixty percent of the loan must be used for payroll to qualify for forgiveness. Companies can use the rest for employee health benefits, mortgage interest, rent, utilities and expenses that are essential to business operations.
Restaurants and other hard-hit businesses, which have been operating with limited capacity for months, can seek a forgivable loan up to 3.5 times monthly payroll costs. All other businesses can get up to 2.5 times monthly payroll. 
Once those loans are approved, the program is expected to open for all eligible lenders and borrowers, including those seeking an additional loan. 
Previous borrowers with no more than 300 employees that have suffered at least a 25% drop in quarterly revenue may be able to receive up to $2 million in forgivable loans.
Applications are due by March 31. Businesses have 24 weeks to spend the money. 
Before the pandemic began, Joel Catering and Special Events in New Orleans was planning a major expansion of its offices and employees. 
"We thought it was going to be a record-breaking year," said president Sarah Hall. 
Instead, many clients canceled or postponed weddings and catering jobs after the statewide stay-at-home order.
To make it through, the company applied for a PPP loan last year and was awarded $241,718. The company also started doing meal delivery, took a contract to feed military personnel and dipped into savings. 
Hall said she's hopeful that weddings planned for the spring and summer can happen as the vaccine is distributed across the state. But just in case, she plans on applying for another PPP loan.
"I'm glad that round two (loan funding) finally passed," she said. "I know this will make a really big difference to a lot of companies and employees on the brink. I'm really grateful."