Make no mistake, Tallulah Crafted Food and Wine Bar isn't just a hotel restaurant.
True, it's nestled inside the Renaissance Hotel, often a haven for out-of-town guests, but it has become a stand-alone dining destination.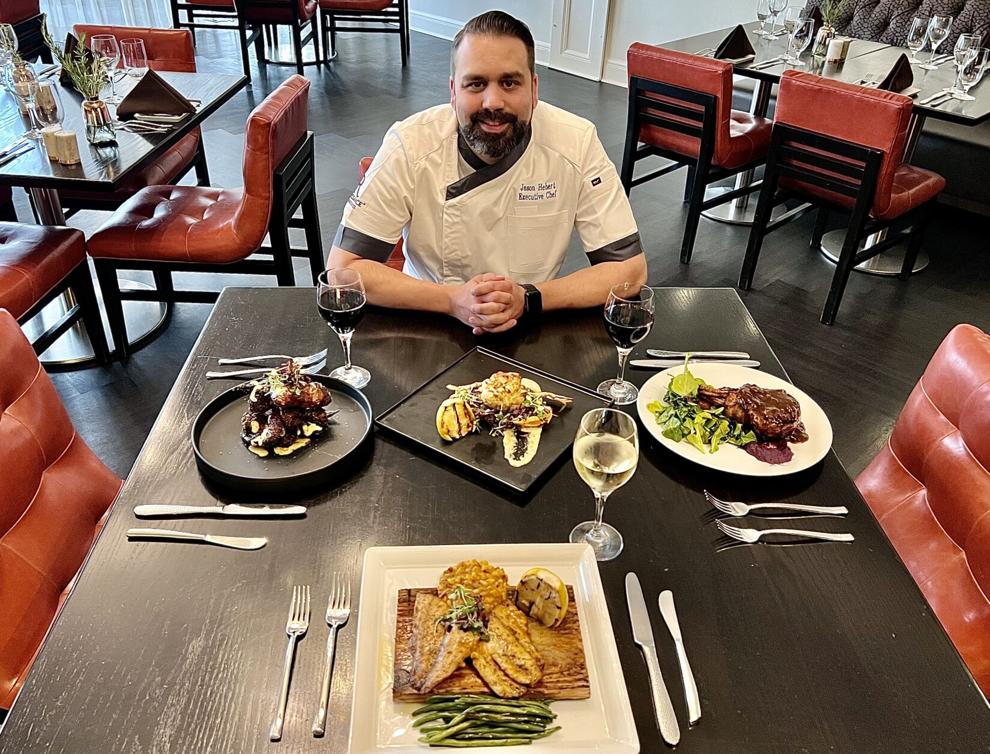 Tallulah opened in 2011, when the Renaissance officially opened its doors at 7000 Bluebonnet Blvd. The restaurant always emphasized high quality but its identity somewhat blended with the hotel.
"Tallulah has most recently been through a reimagining," said Allison Crump, director of sales for Wampold Hospitality Collection, which owns and manages both the hotel and restaurant. "We have a new chef, a new menu and a new cocktail list."
Tallulah's outdoor terrace also has been refreshed.
"The sun sets on the opposite side of the building, so it makes a perfect locale for enjoying dinner or cocktails outside," Crump said. "And we have live music on Wednesday and Thursday nights."
But Tallulah's top draw is its menu.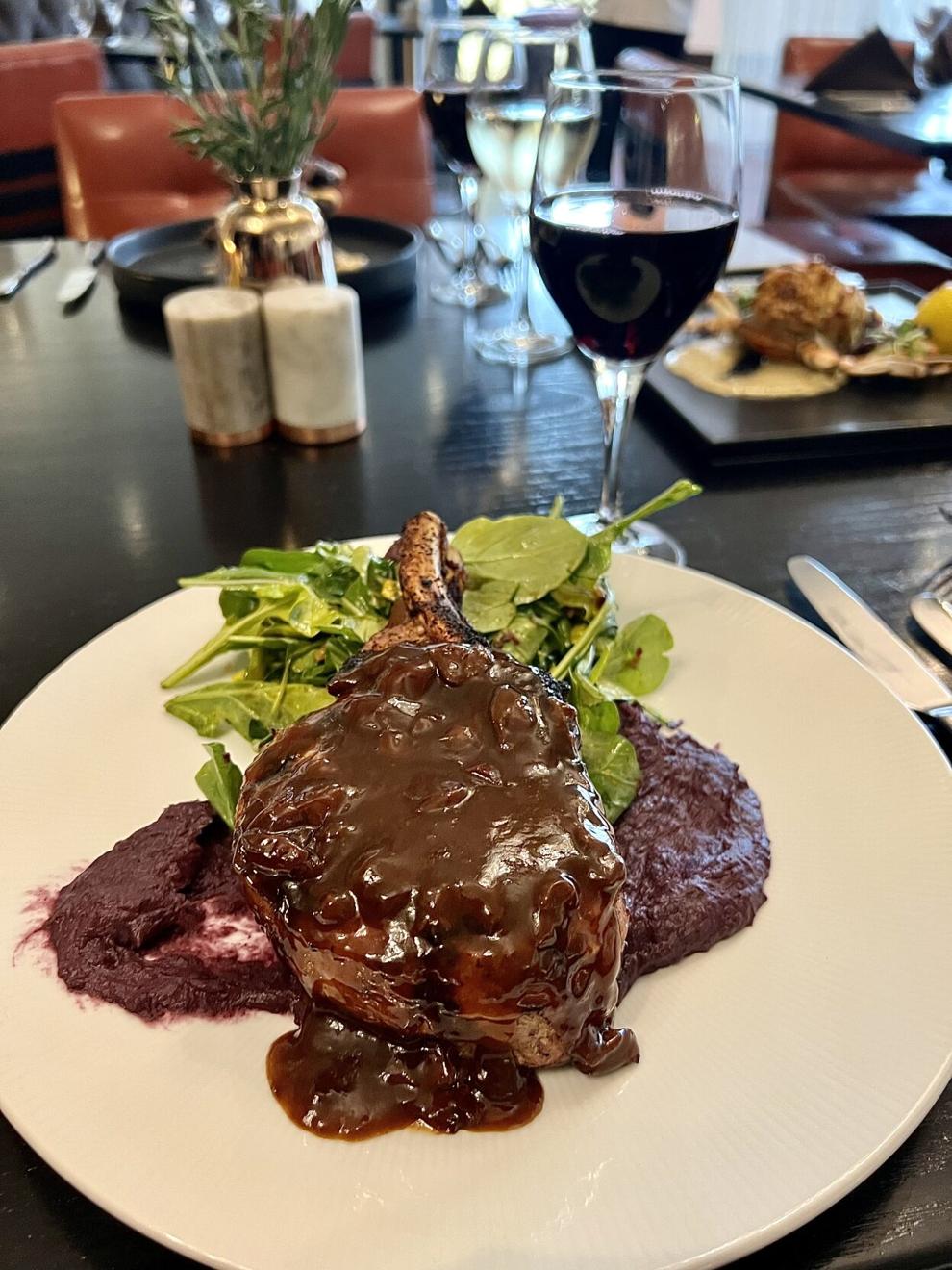 "We offer products that not only resonate with the people staying in the hotel who aren't from here but the locals, as well," executive chef Jason Hebert said. "We've built on that reputation, and our base understands that when they come eat here, it's going to be a really good meal. And it's something that they want to eat and come back and enjoy it."
And because of that, Hebert has watched the restaurant's reimagining blossom since taking the job as Tallulah's executive chef last year.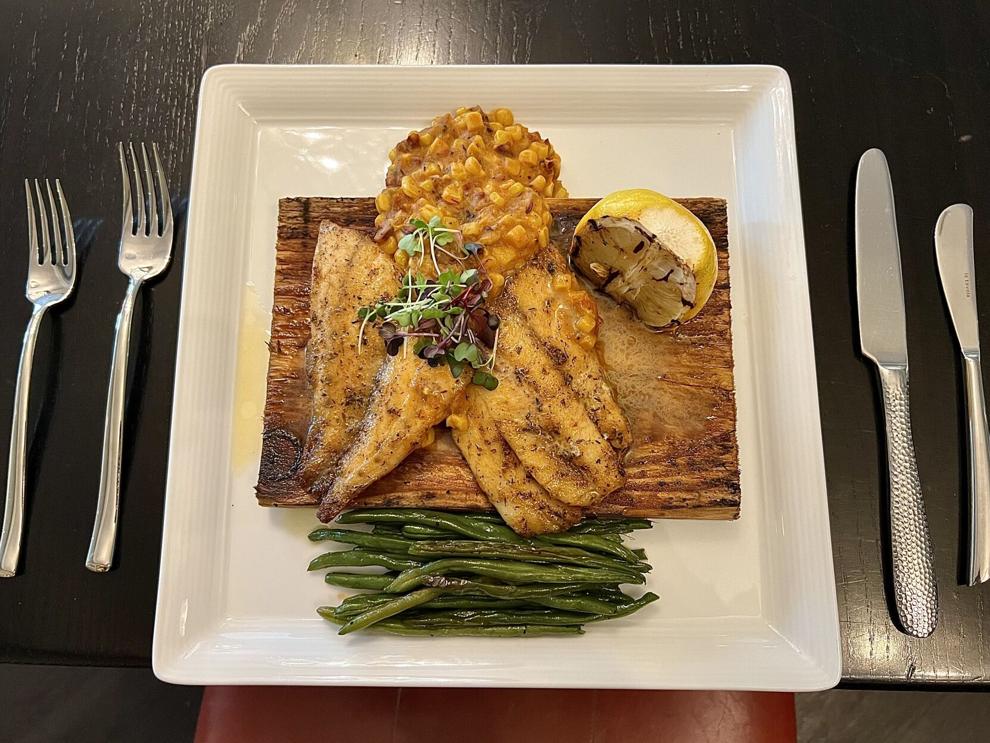 Customers not only have taken notice of the new menu but are pointing to several items as their go-to favorites, including Tallulah's double-cut pork chop.
The dish combines a generously cut pork chop with sweet potato mash, arugula, pickled apple and cherry bourbon demi-glace. It is served here with red wine.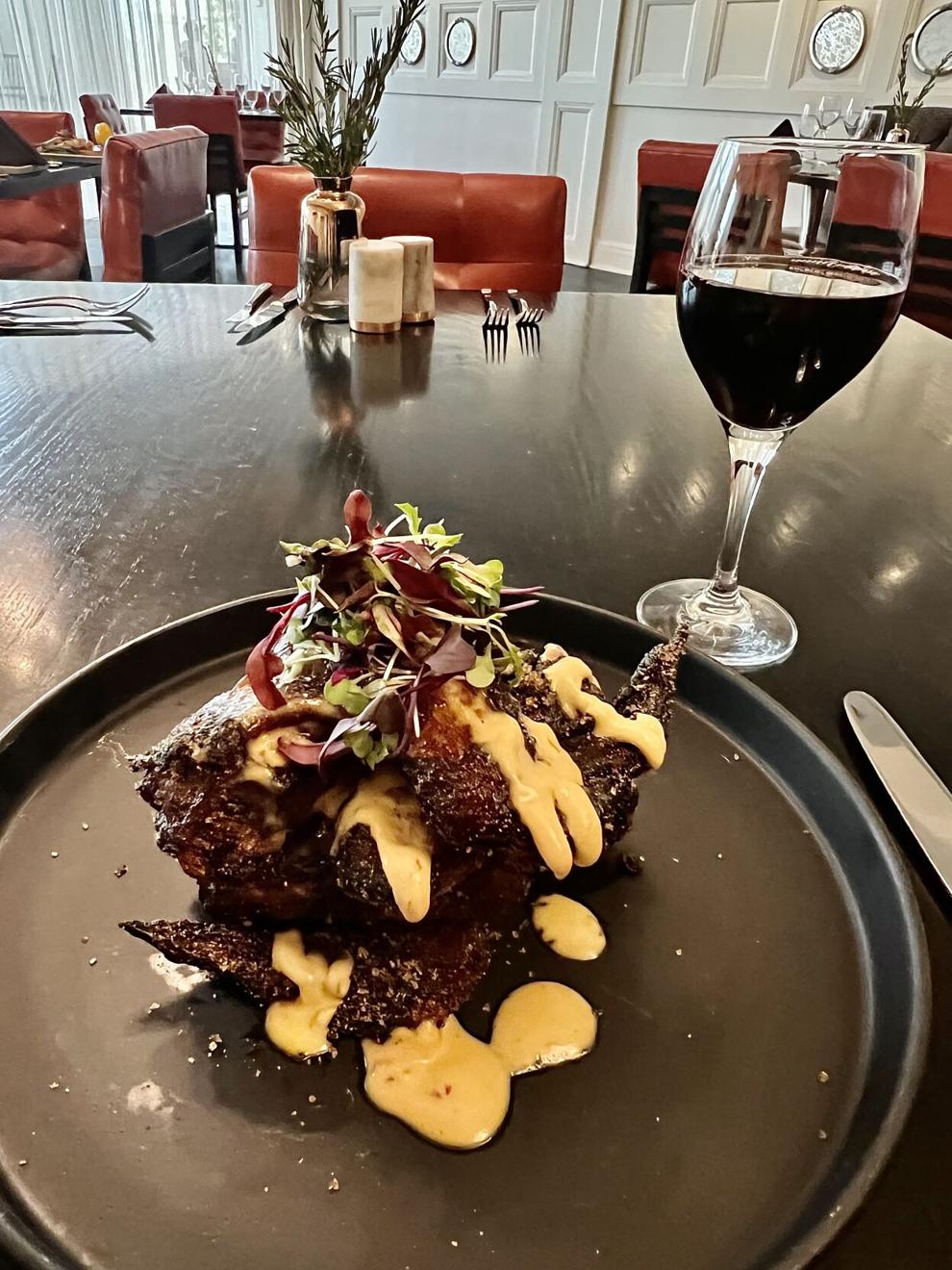 "We use purple sweet potatoes for this dish, which gives it a nice, sweet taste," Hebert said. "And we serve it with an arugula salad with pickled apples and candied bacon."
Then there's the Cedar plank redfish. Here, blackened redfish is served on a cedar plank with corn maque choux, garlic haricot verts, charred lemon and beurre blanc.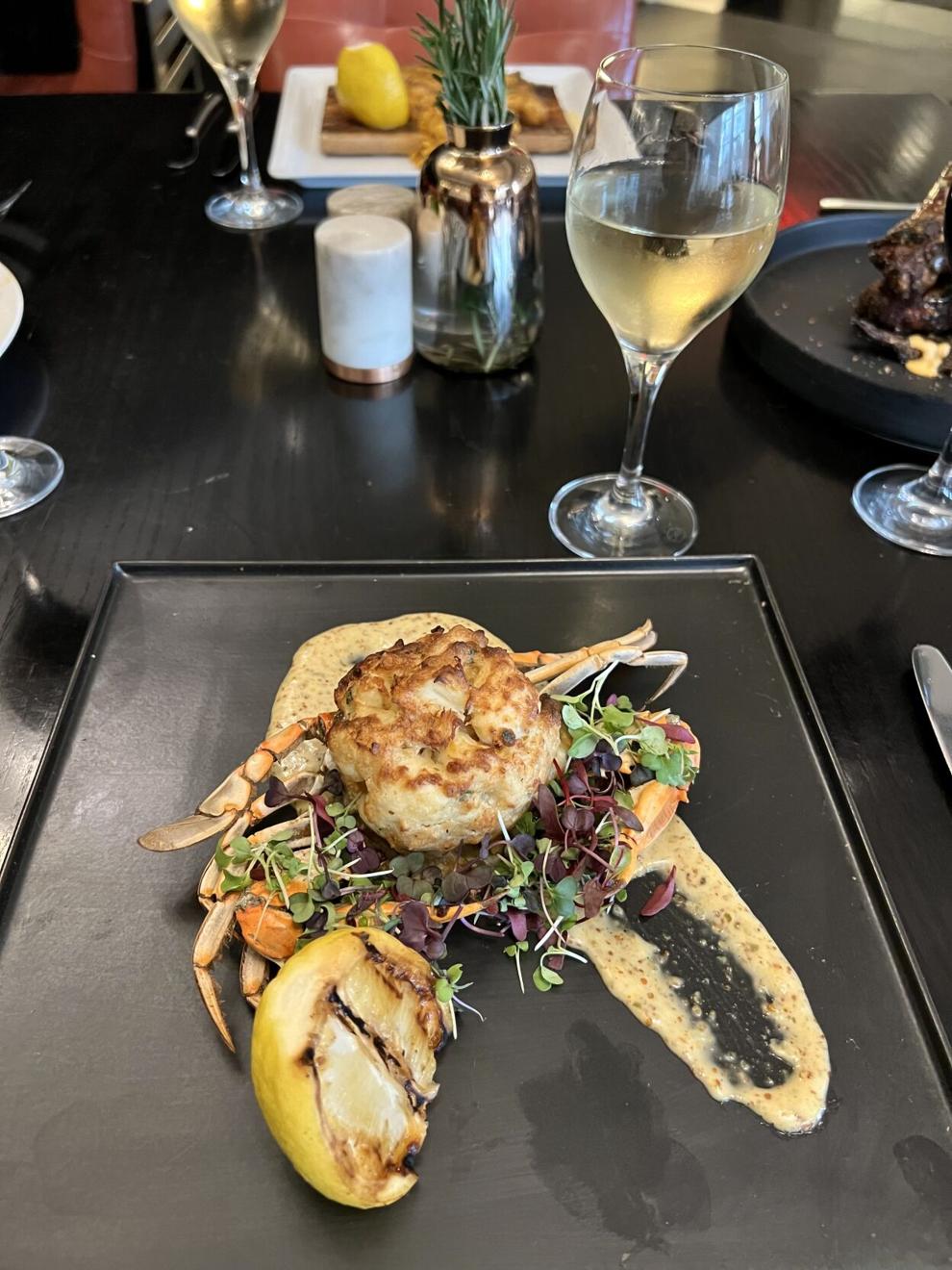 On the appetizer side of the menu, customers are ordering Tallulah's smoked chicken wings, which combines smoked jumbo chicken wings with chili lime crema topped with a sweet and spicy rub.
Finally, Tallulah's crab-stuffed crab cake stands in a spotlight of its own. This dish mixes jumbo lump crabcake with Louisiana gumbo crab, house-made remoulade and grilled lemon.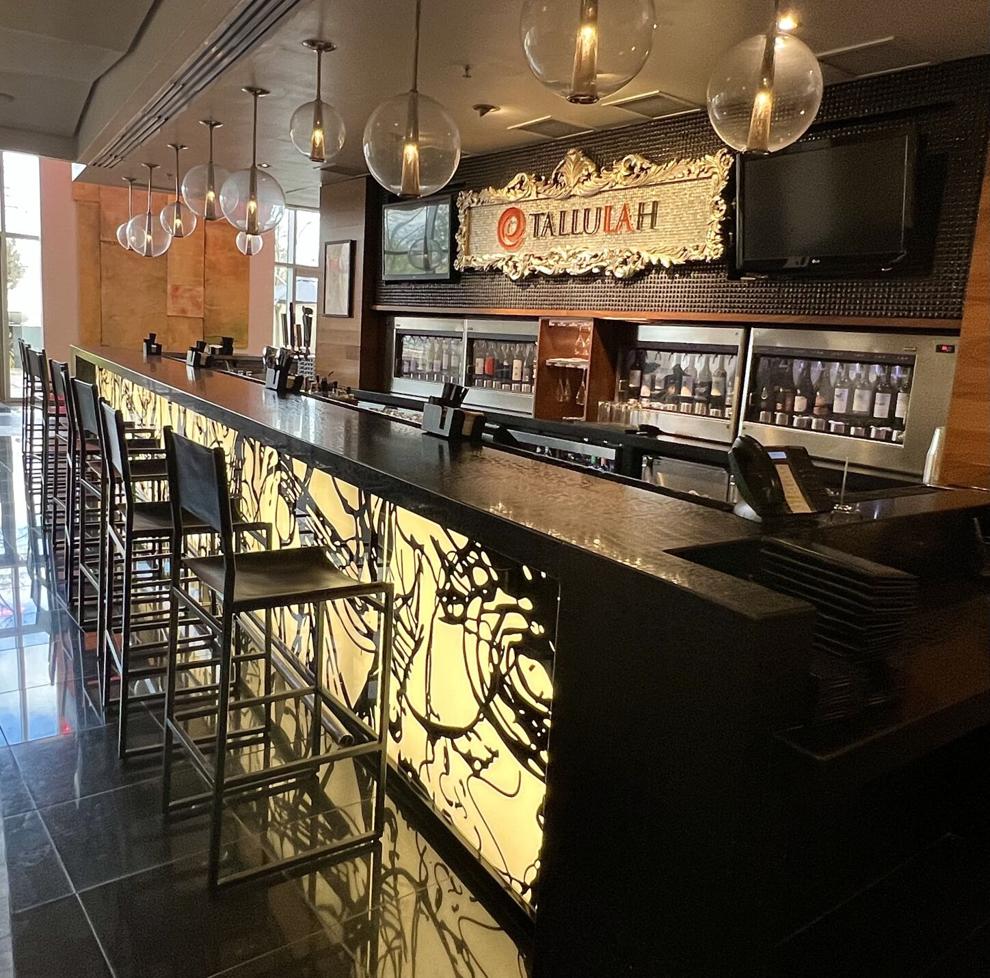 And with Tallulah's status as a wine bar, there's always a perfect pairing for each dish. Or, enjoy a glass without a meal.
"Our wine collection is always a work in progress," Hebert said. "Like everyone else, we're having supply chain problems, and it's really terrible with wines and spirits right now. But our general manager is very wine-focused, and when he was at The Gregory, he was able to get them on the Wine Spectator list."
He speaks of Nathaniel Tannehill, general manager of both the hotel and restaurant for Wampold, which also manages The Watermark Hotel and its restaurants, The Gregory and Milford's on Third.
"As he gets more things in, we'll start to roll it out," Hebert said. "The first step for him was to redo the cocktail menu, which they rolled out earlier this year. The second step will be the wine portion."
One of the restaurant's vendors is Napa Valley-based Second Line Wines in New Orleans, which bills itself as "Napa wines with a New Orleans spirit."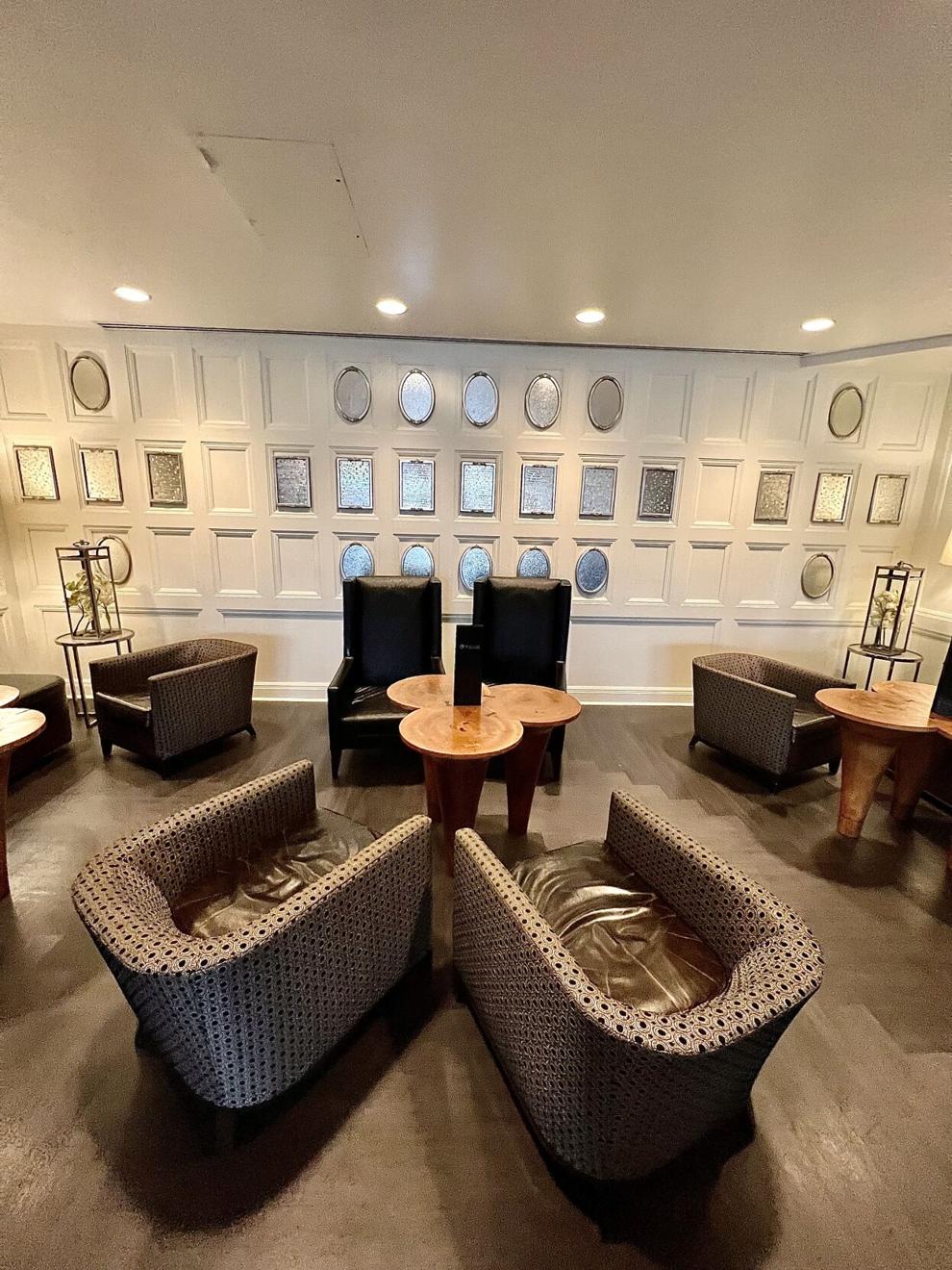 "This vendor only makes wines that he sells Louisiana," Hebert said. "And they're really good wines.'
Hebert added that Tannehill is constantly talking to other vendors to see what's new and available.
"So, we have a big variety on our list," he said. "And our list continues to fluctuate with the supply chain issues. Some things will be only a small run, because that's what we can get. And we'll be able to bring in other wines as a staple. And we try to push some things that are unique to us. But it's an ever-changing thing."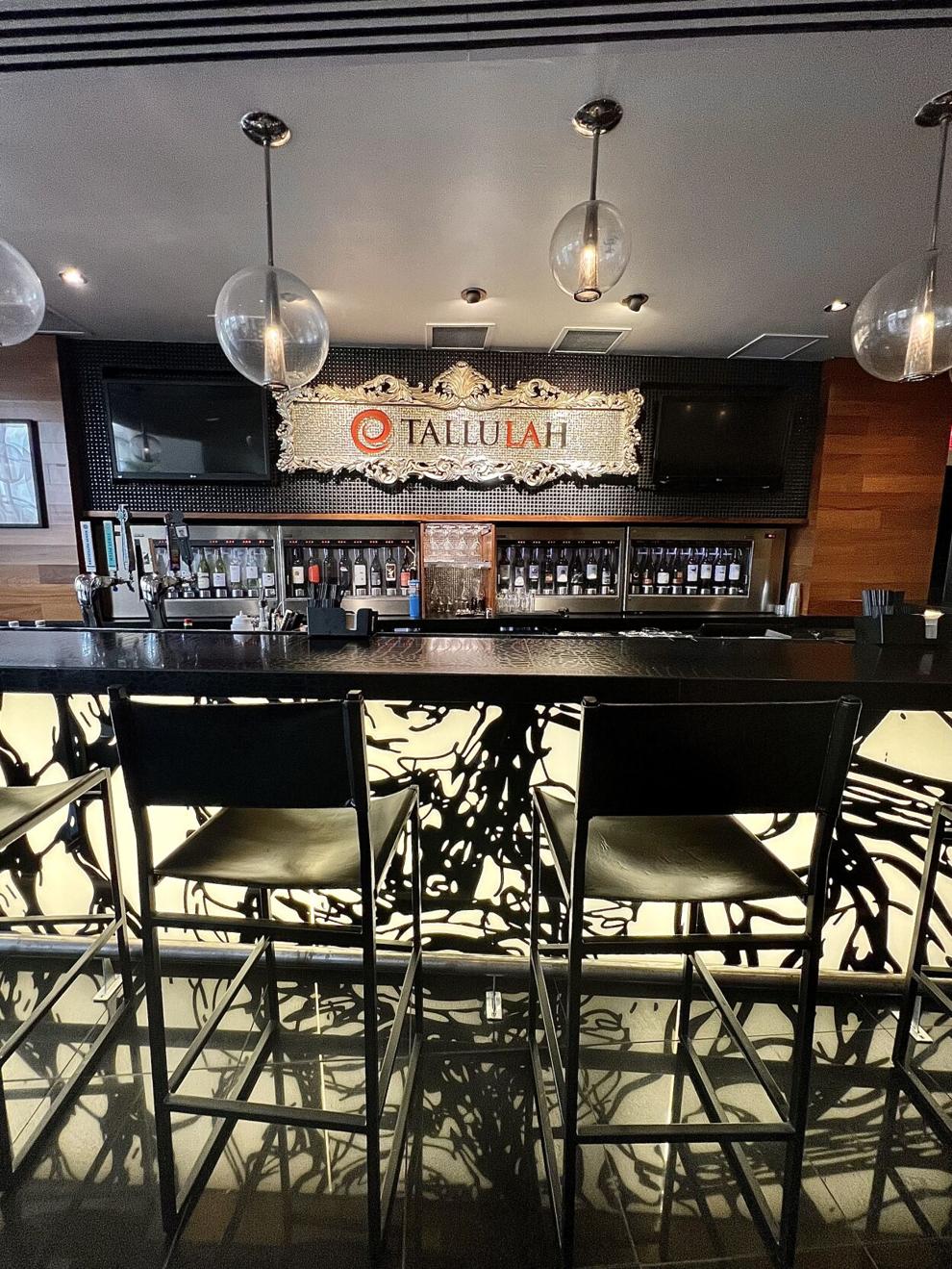 And whether sitting down for a meal or just meeting friends for drinks in the bar, the restaurant is designed for both elegance and comfort.
Guests usually enter Tallulah through the bar, which is equipped with plush seating areas. Some areas have tables, others are lounging areas filled with stuffed chairs.
The bar extends into the hotel's terrace area, where local bands are placed for weekly live music performances. The bar, itself, pays homage to Baton Rouge's blues heritage, lighting up to reveal an impressionistic rendition of hands playing a blues guitar.
Walk around the corner and you're in the main dining room with cushioned chairs at each table and lots of sparkle from its crystal lights and mirrors.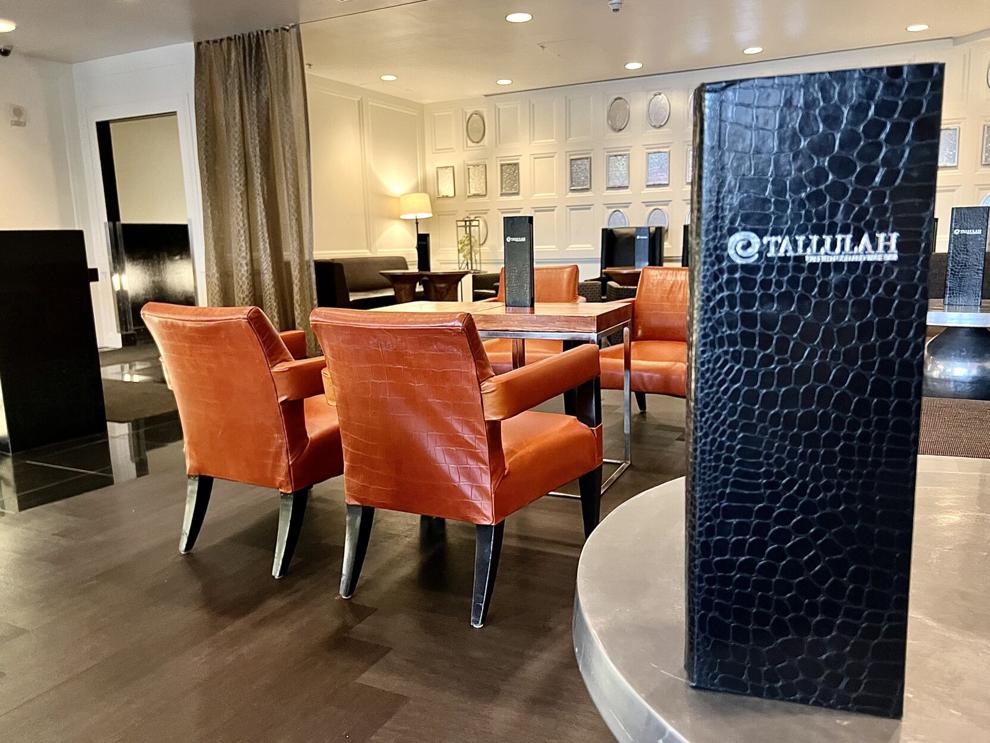 "There has been some minor refreshes to the restaurant, but the masterful original design celebrates the local area with touches that celebrate what makes our part of the world so special," Crump said. "The backlit mural behind the bar is actually a jazz scene. If you were to shrink it down, you would see the musicians playing the bass, sax and trumpet. The light fixtures are a nod to clarinets."
And as Tallulah moves into the future, plans are to offer up more local dining experiences for local customers.
"Along with our live music, we'll have a Mother's Day brunch," Crump said. "And we have new private dining menus — chef specials geared toward small gatherings looking to try something a little different. They can be hosted in a private room, on the terrace, out by the pool or on the dining room floor."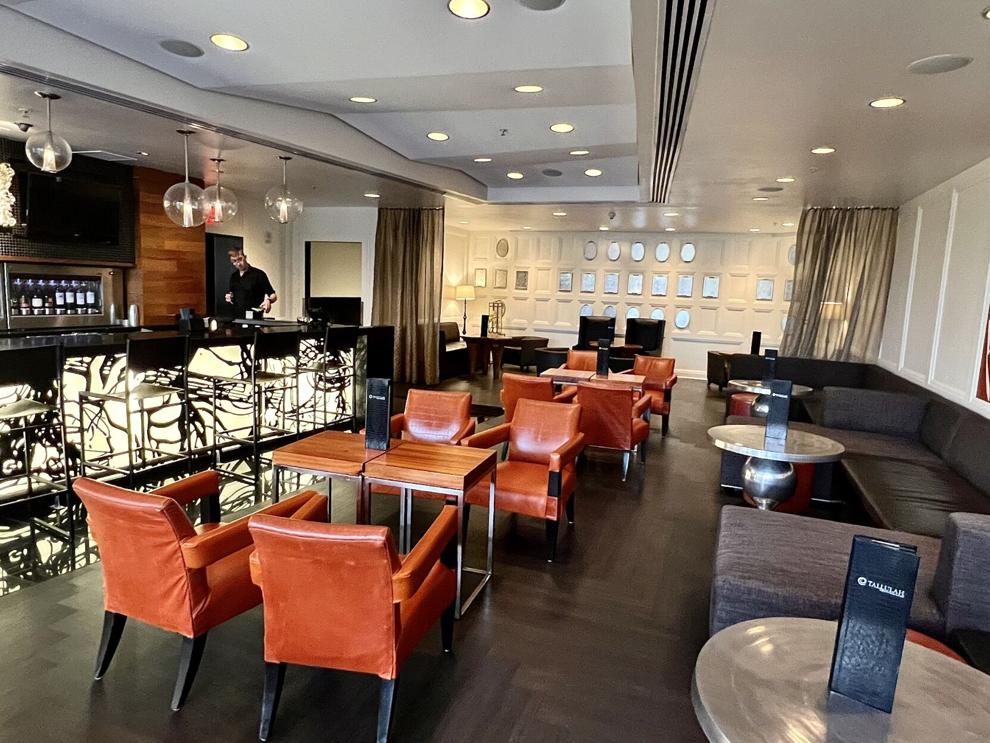 Hebert added, Tallulah has already hosted wine and cocktail pairing dinners and plans to do more.
"We're done a wine tasting dinner, where we offered small portions from the menu, then paired them with wines," Hebert said. "It was more of a social thing, where people were able to walk around and taste different wines and bites. We're going to be doing more of that."