When David Duke won his first statewide election in 1989, journalist Josh Levin was 8 years old.
A former Ku Klux Klan leader, Duke won a state House of Representatives seat to represent part of Jefferson Parish. Levin, who grew up in a Jewish family in New Orleans, said at that point he wasn't sure if he belonged in Louisiana.
Former Ku Klux Klan leader David Duke has been banned from Twitter for breaking the social media platform's site's rules forbidding hate speech.
"I remember more the feeling of anxiety around his rise and feeling confused by it and scared by it," Levin said. "That's really the memory I have of that time — more the emotion of it."
Now an author and the national editor for the online news magazine Slate, Levin has produced a six-part podcast on the rise of David Duke. "Slow Burn: David Duke" follows Duke from his early years at LSU, when he would rail against minorities at Free Speech Alley, to the 1970s and '80s, when he became a "professional racist," as Levin describes him in the podcast. (On Friday, Duke was permanentlly banned from Twitter for hate speech.)
The podcast series culminates in the 1991 election when Duke ran against Edwin Edwards. Levin interviews Edwards and the man who created the "Vote for the crook, it's important" campaign slogan. He also talks with The Times-Picayune|The New Orleans Advocate columnist James Gill and broadcast journalist Norman Robinson, who memorably confronted Duke at a debate before the 1991 election.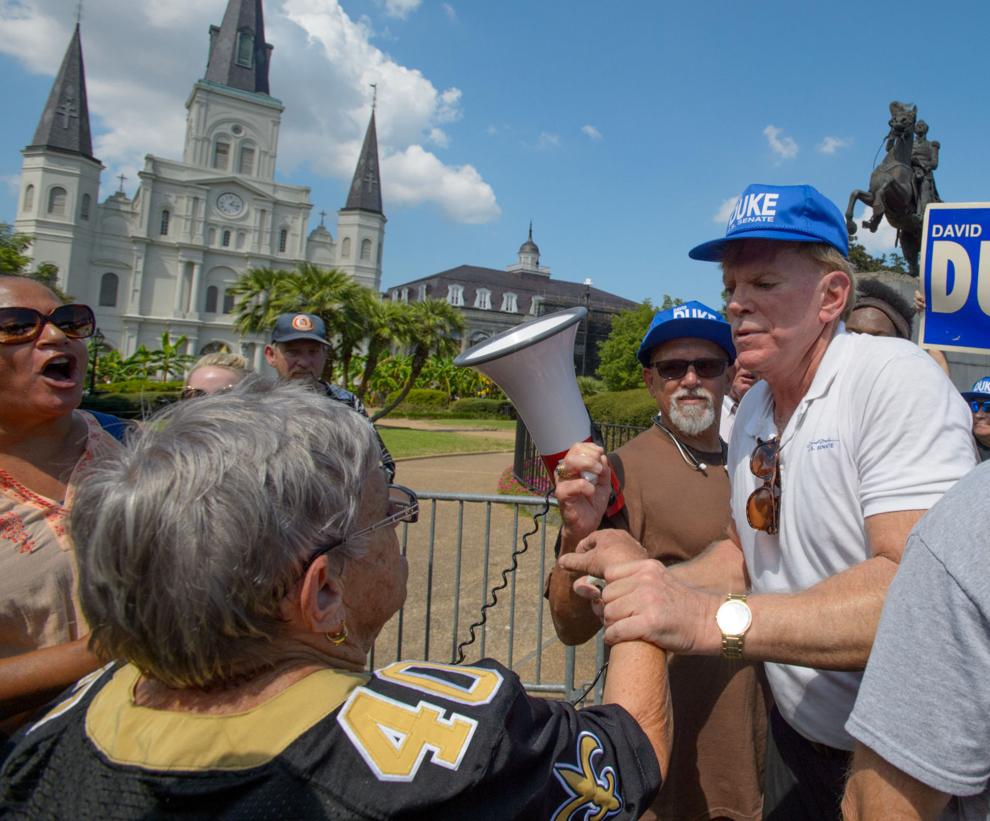 "It's not the most enjoyable subject matter," Levin said of the podcast. "It's a hard listen sometimes." 
Levin spoke with The Advocate about the podcast, which is available at https://slate.com/podcasts/slow-burn/s4/david-duke.
The interview has been edited for length and clarity.
From outside of Louisiana, the 1991 governor's race seemed surreal. How was it viewed then?
It was very unusual. Over the three-year period, where David Duke went from state representative to Senate candidate to gubernatorial candidate, Duke did kind of become a part of the scenery and atmosphere of Louisiana. To some degree, he became a little bit more normal over that time. The people actually got used to him being a normal political candidate. That became part of his goal, to be seen as a mainstream figure and a mainstream candidate. I think in some ways he did achieve that goal. But the political journalist John Maginnis called the '91 race "the race from hell."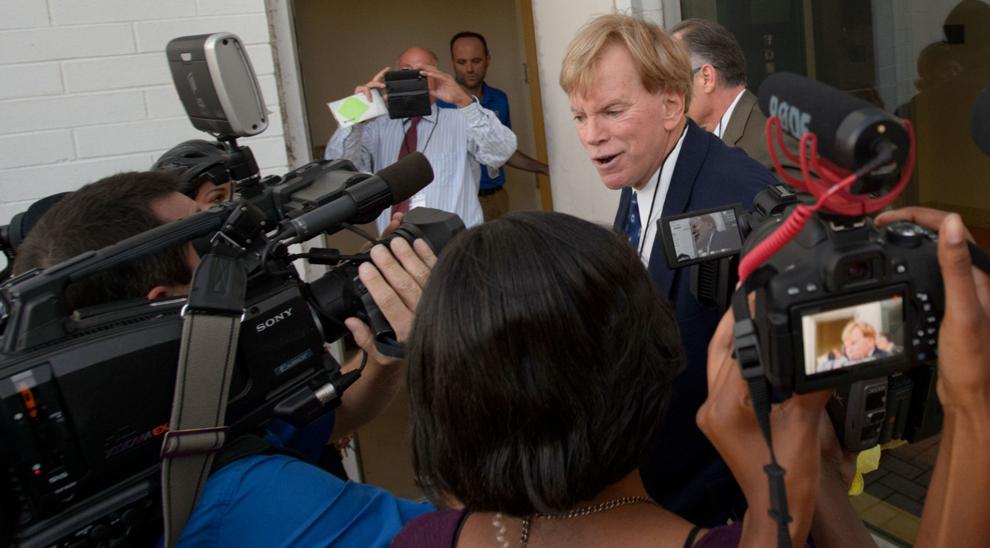 Why did you want to make this podcast now?
I've been wanting to do a big project on the Duke years in Louisiana for a really long time. It had a big effect on me growing up in ways both conscious and unconscious. We have this podcast series, "Slow Burn," and we want it to be a stand-alone series of events that is interesting and gripping and fascinating, a narrative that happens over a couple of years. This story certainly works in that regard. We're also looking for stories that feel resonant with what is happening in the world right now. When we started working on this in 2019, we obviously didn't know about George Floyd's murder or protests and the social justice movement that would follow it. Very broadly, we can say that race and power and the rise of White nationalism in the U.S. in the last few years was on our mind as well.
YouTube has shut down the channels of six prominent white supremacists, including David Duke, the one-time Ku Klux Klan grand wizard who was t…
In the early episodes, I was struck by the idea that the national news media aided David Duke's rise in popularity.
That was definitely true in the '70s when Duke was a Klan leader. He was trying to present himself as the new face of the Klan. He wore a suit and tried to present himself as a clean-cut, well-spoken representative of the White supremacist ideology. Because he did represent a shift in presentation, it was considered interesting.
They played into Duke's hand in a lot of ways by giving him this platform and thinking naively, I think, that Duke's ideas were self-evidently wrong. And they were unprepared to counter them.
Duke had been thinking about the stuff and debating it for a decade even though he was in his 20s. He had a lot of practice at Free Speech Alley at LSU and was presenting unpopular views and getting heckled for them and was thinking of ways to make them more palatable.
So I think there was a good deal of naiveté there. Sometimes I think it was less naiveté and more recklessness or lack of care. He was at that stage a creation of the media. He made himself into a leader in the Ku Klux Klan. He was self-appointed. The decision to buy into his myth making, that was a necessary step to become the best-known avowed White supremacist in the U.S.
On April 22, Jim Donelon furnished the details of the life of his friend the late John Treen. He proved he is a typical politician by bending …