"When I'm wearing a new bonnet, all the figures I ever knew go right slap out of my head."
— Scarlett O'Hara
Like "Gone with the Wind's" heroine/perennial belle of the ball, there'll be new bonnets galore adorning the heads of guests at Saturday's Kentucky Derby.
And a few of these colorful, flowering, frilly noggin creations are traveling all the way from Baton Rouge.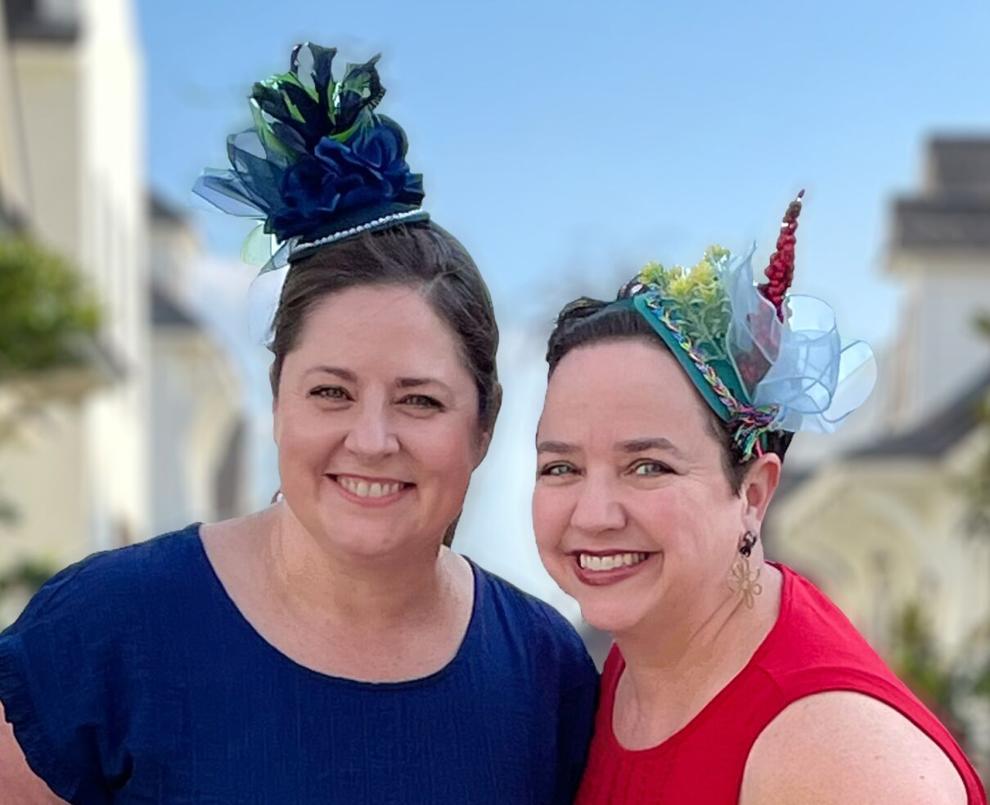 Meet Jenn Loftin, 47, and Karla Coreil, 50, friends and both alumni of Louisiana School for Math and Science and the Arts, who reconnected about a decade ago at a ladies' brunch. Their friendship, love for hats and the creative process has led to the January launch of a millinery business, Chapeaux LLC. Loftin and Coreil, like Santa's elves, have been busy this week putting final touches on hats and fascinators for Derby parties in Louisville and Louisiana.
What's a fascinator? It's an ornamental headpiece worn instead of a hat, but can make just as much of a fashion statement.
Including fascinators, hats and mini chapeaux (used as party favors), the designers have cranked out about 250 creations in their first five months. Six customers who'll be in Derby City for the 148th Run for the Roses will be wearing hats designed by Chapeaux, one a hat custom modified by Loftin and Coreil; and a few more sporting Chapeaux fascinators.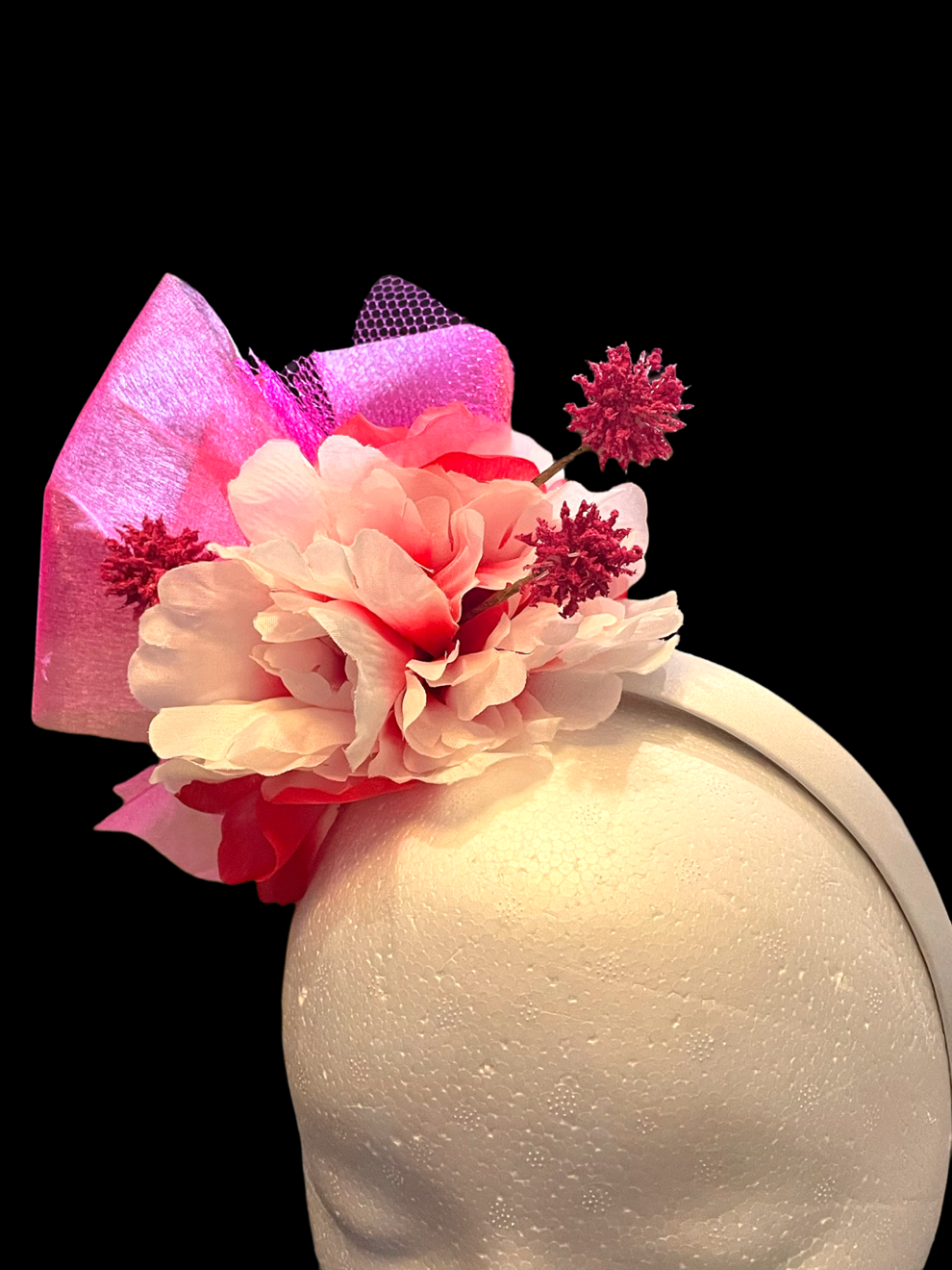 "We're going to have the best dressed guests at the Derby weekend, for sure," Loftin said Tuesday.
Add to that the several hats and fascinators customers have bought for area Derby events, including Ralph's Market Kentucky Derby Wine Gala at Houmas House on Friday night, and St. Jude Day at the Derby, at Live Oak Arabians, and other private parties on Saturday.
"People are really into this whole Derby thing," Loftin, 47, said. "I think it speaks to the spirit of Louisiana. We love to celebrate. … It's about fashion, fun and friends."
Loftin plans to volunteer at the St. Jude event. She'll be donning an ivory-colored cartwheel hat embellished with emerald green and royal blue feathers. Her head topper is still a work in progress (customers first, you know).
Hats typically take several hours to make, depending on complexity, from design concept to special delivery (for local orders). Fascinator production goes faster, she said. As for prices, the headpieces start at around $35; midrange on couture hats is about $150. And yes, names are bestowed on each of the custom designs. 
Walking through the hat design process, Loftin said, "They'll want a hat for a specific event, a baptism, the Derby, there are different vibes. Maybe they'll send a picture. We'll discuss the design — which way do you want it to tilt, your best side, the construction, how it attaches.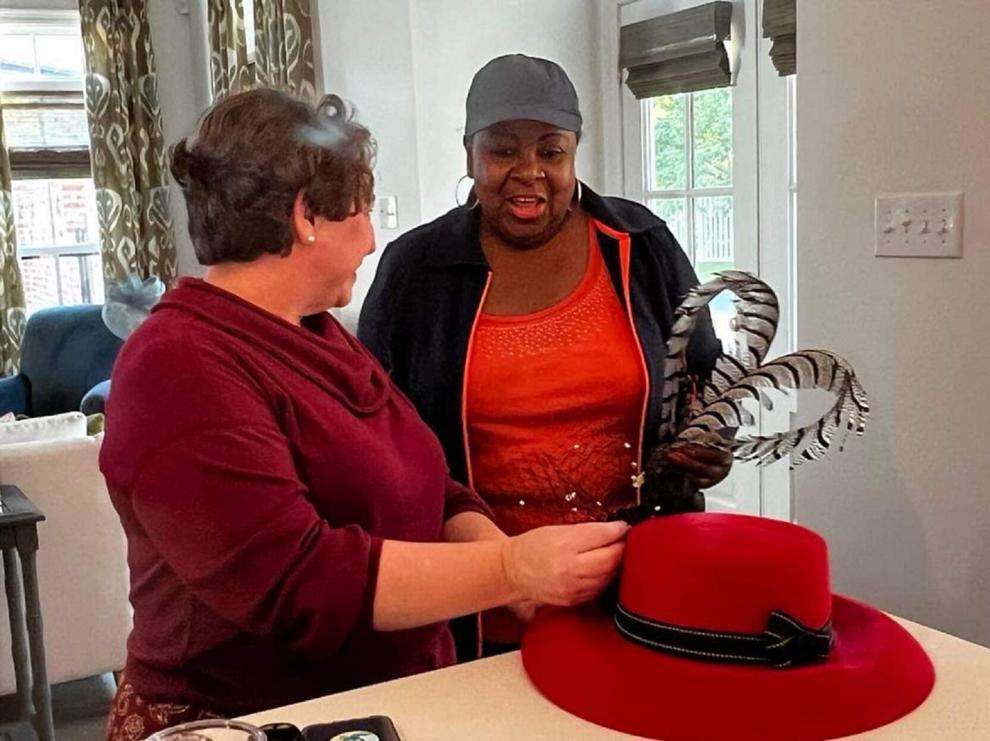 "Then there's a mock-up and they'll say go ahead or offer suggestions for modifications. Then it's delivery day." 
Chapeaux buys hat embellishments, including feathers, from vendors in New York City's Garment District. Most of the hat bases and millinery material the women use are sourced from the United Kingdom, "where there's still a thriving hat culture," Loftin said.
But Americans are embracing anew the eye-catching head accessories.
"First of all, they make everyone feel beautiful," Loftin said. "They elevate every outfit so, looking at photos from all the Mardi Gras balls this year, I could imagine every one of those ballgowns looking even more beautiful with a fascinator.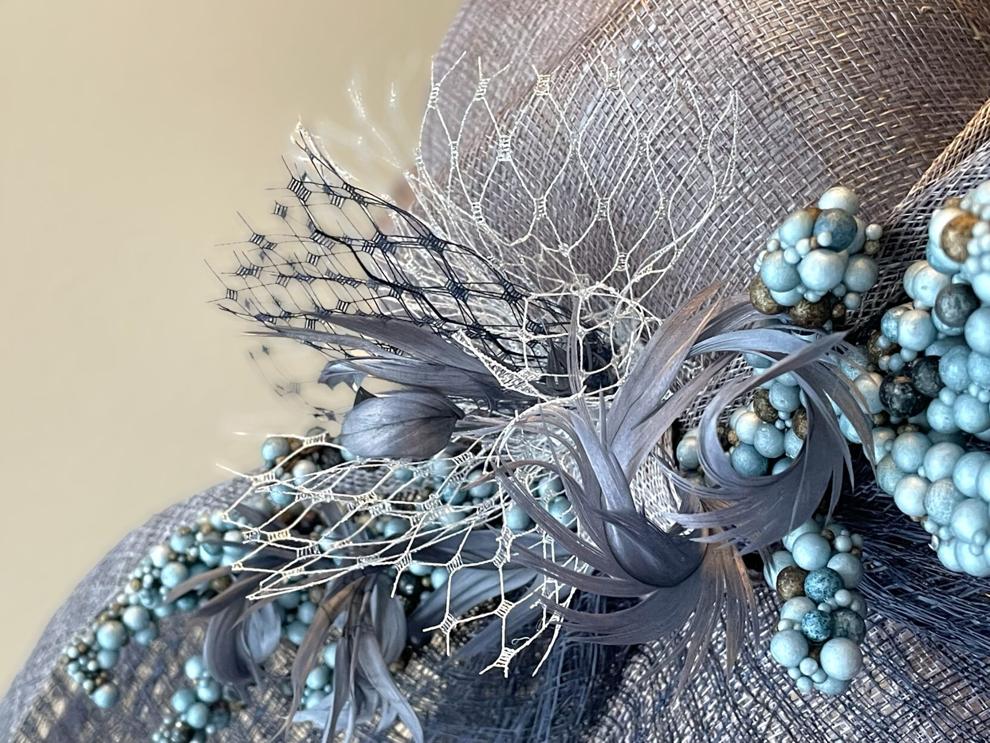 "Practically speaking, in Louisiana the sun is hot. You need hats for festivals, things like that. Also, right now in pop culture there's sort of a resurgence of hats because of TV shows like 'Bridgerton,' 'The Marvelous Mrs. Maisel,' 'Downton Abbey.' There's a lot of visibility of hats."
'Hat head' — fuggetaboutit!
Coreil said custom helps us avoid the dreaded flat, wonky look to our hair that can result from wearing a hat.
"As ladies traditionally do not remove their hats during events, whether indoors or out, there should not be an issue with 'hat hair' from wearing a hat for an event."
She added, "For short hair, like mine, wearing a Chapeaux fascinator with a headband or a clip does not affect my hairstyle or give me 'hat hair.' Our goal at Chapeaux is to ensure that for our own hair or for our clients' hair, the selected attachment (comb, clip, or headband) is the one that works best with their hair type and the way they expect to wear their hair for the event — up or down, curly or straight, natural or wig.
"Everyone should feel beautiful when wearing a custom headpiece, whether from Chapeaux or any other milliner. If it doesn't fit or attach properly, then the wearer of the hat or fascinator will not be comfortable for the event.
"We like for our clients to select their headwear style considering their outfit, environment, and certainly the hairstyle expected to be worn for the event so they can be confident and comfortable when expressing their personal style from the beginning to the end of the particular experience."