Sometimes, it takes a fresh set of eyes to see what's in front of everyone's nose. When Brooklynite Colleen Kane arrived in Baton Rouge in 2007, she noticed structures that had been left to the ravages of time and nature. Now, many of them are gone.
Thanks to Kane, however, they don't have to be forgotten.
First, she started the "Abandoned Baton Rouge" website, a photo repository for buildings that had lost a purpose. Now, her book by the same name brings their melancholy images to a less digital crowd and to the thousands of website followers who might appreciate a hard-copy picture.
"Judging from comments I've gotten through the years, I think a lot of people are just remembering places they used to go and see in Baton Rouge and Googling them and coming up with my blog that way," Kane said.
Kane, 44, came to Baton Rouge when her then-boyfriend and now-ex-husband started graduate school at LSU. They moved back north in three years, by which time Kane had become hooked on the idea of photographing what seemed to her like an unusual number of deserted properties.
The first one she noticed was strength-training pioneer Alvin Roy's health club on Oklahoma Street at Nicholson Drive, which had "Turkish Baths" painted in block letters on the wall. She came back and took photos. The more she looked, the more such structures she noticed. A freelance writer, Kane had curiosity and the time to explore.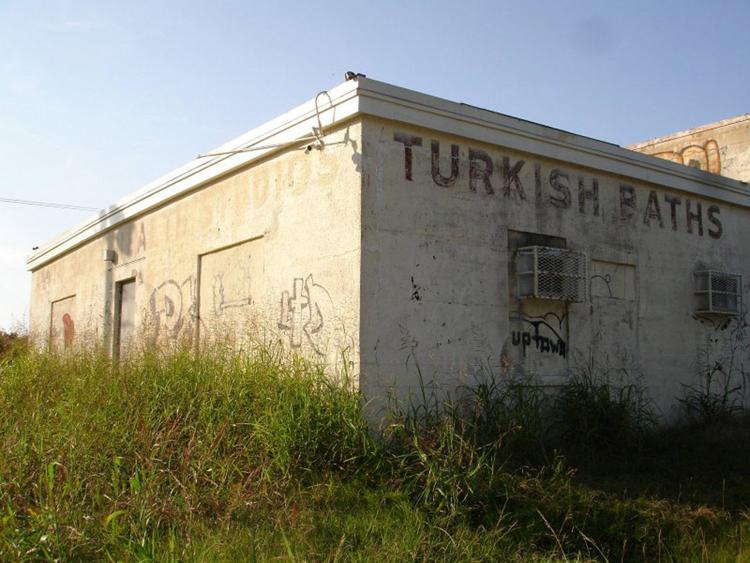 Kane, who lived near Government Street at Acadian Thruway, found the former Militello's Shoe Repair store in the now-leveled Westmoreland Shopping Center. The store was mostly empty except for counters, a few chairs and, in the middle of the floor, a lone woman's pump. That's when it hit her that this could be a blog.
"I actually ran home from that in case somebody else had already started 'Abandoned Baton Rouge' while I was out," she said. "I ran home to look into it and start it, and that just became my own sort of assignment to myself.
"I would always try to walk in different places and sometimes go by bicycle. I started driving around in places that people told me I shouldn't be driving in. I kept finding more and more buildings to explore."
At the time, Mid-City in general and Government Street in particular provided an abundance of apparently abandoned photo targets: the Purpera Building on North Boulevard; the Shell service station, the Entergy electric station and LoBianco's Grocery on Government. The grocery was run by an Italian immigrant, Rosa LoBianco, who raised nine children in the attached house; then by Joe LoBianco, who became a well-known character of the area, remembered fondly in comments by family members and neighbors in Kane's blog. Joe LoBianco remembered cattle being driven down Government Street — when it was still a dirt road — to a slaughterhouse at 22nd and North Boulevard.
A lot of the early photos were taken with a digital camera Kane named "Ol' Blue Eye" because of the distinctive hue it added to the images.
"I don't have any formal photography training, and at times I barely had a camera, as you can see," Kane said. "I realized as I was going through my photos that there was another period where there were two dots hovering in the sky in every photo — probably sand or something that got into the lens. I had some challenges at the beginning with that."
Since many buildings were shuttered, a lot of the photos are shot from outside, occasionally through windows. Along the way, though, she managed to get inside some visually interesting spots such as the Cinclare Plantation sugar mill in West Baton Rouge Parish and a real blog favorite, LSU's Huey P. Long Field House Pool, which serves as the book's cover image.
"It seems just about everybody in Baton Rouge swam there as a child or a college student," Kane said. "Everyone really responds to seeing it now."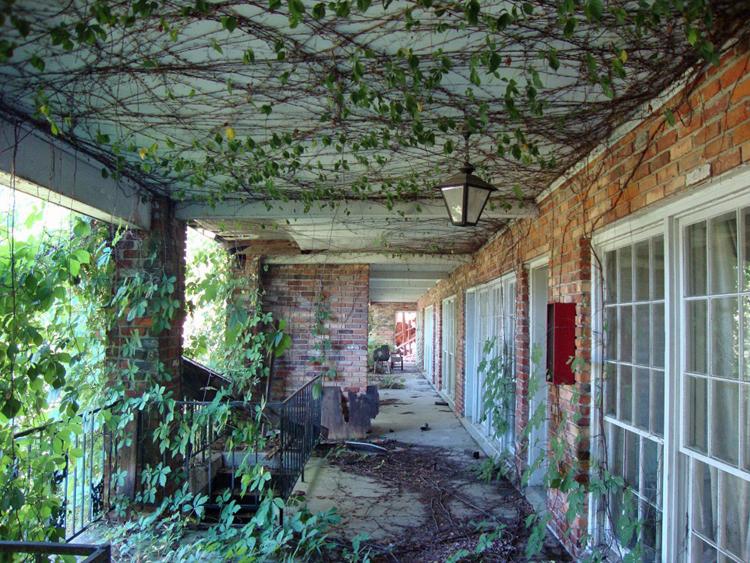 Although she moved back to Brooklyn in 2010, Kane has returned several times to expand her photos of local abandoned places, including before the Bellemont Hotel was demolished in 2012. That kept alive the blog and its associated Facebook group, which has nearly 4,000 followers.
"Abandoned Baton Rouge" ($24.99, Arcadia Publishing) will be available through the LSU and CitiPlace Barnes & Noble stores and online through Amazon.
"People are still finding it after all these years," Kane said of the website. "I wanted to give them something new. Usually, people have gotten in touch since the last time I got to town, so I keep my tips written down and have a tip or two to act on when I get to town so I can do a quick exploration and post something."