They hadn't spoken for 30 years.
There was no anger or animosity involved. No disagreements wedged into a once flourishing friendship.
Life just happened. They were fellow camp counselors one minute, then going their separate ways the next.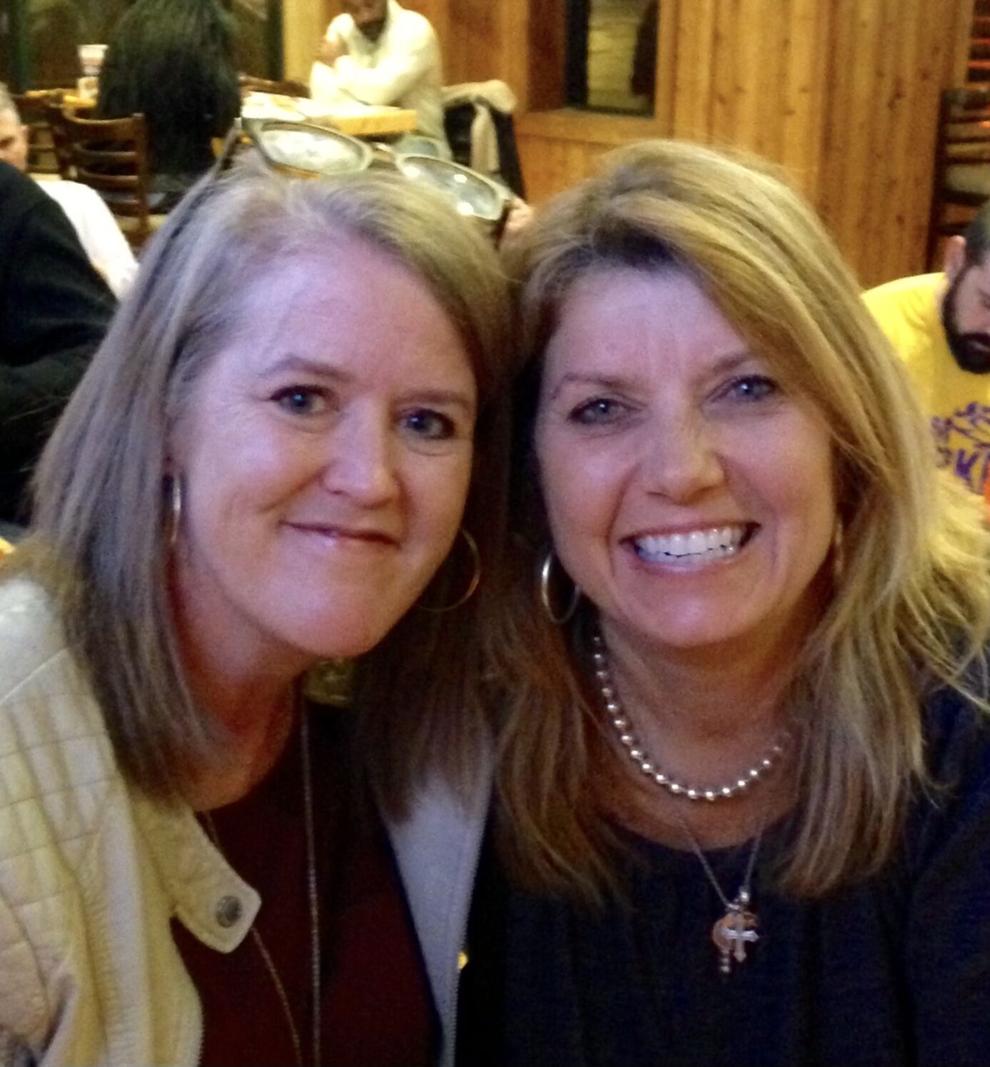 Even still, there were times when Amy Daughters wondered about her friend Dana Rivera. Before social media, that's the way many relationships went. Like Daughters, we all wondered what happened to all those people who played major roles in chapters of our lives and then disappeared.
Social media changed all of that, of course, but still there was the question of new names. Daughters was Amy Weinland, and Rivera's last name was Dugas they met in 1986 at Camp Olympia near Austin, Texas. Daughters was 18 and Rivera was 22. They'd spent only six weeks together, but it was time enough to form a bond.
"We must have made an impression on each other, because I never stopped thinking about what might have happened to her," Daughters said.
Fast forward to 2013, when Daughters tracked her friend down on Facebook. She learned that Rivera had married Jim Rivera, who also had worked at Camp Olympia. She also learned that they had a bunch of kids.
And the youngest of those kids was suffering from non-Hodgkin lymphoma. His name was Parker. He was 15, and he was going through his second round of treatments at St. Jude's Children's Hospital in Memphis, Tennessee.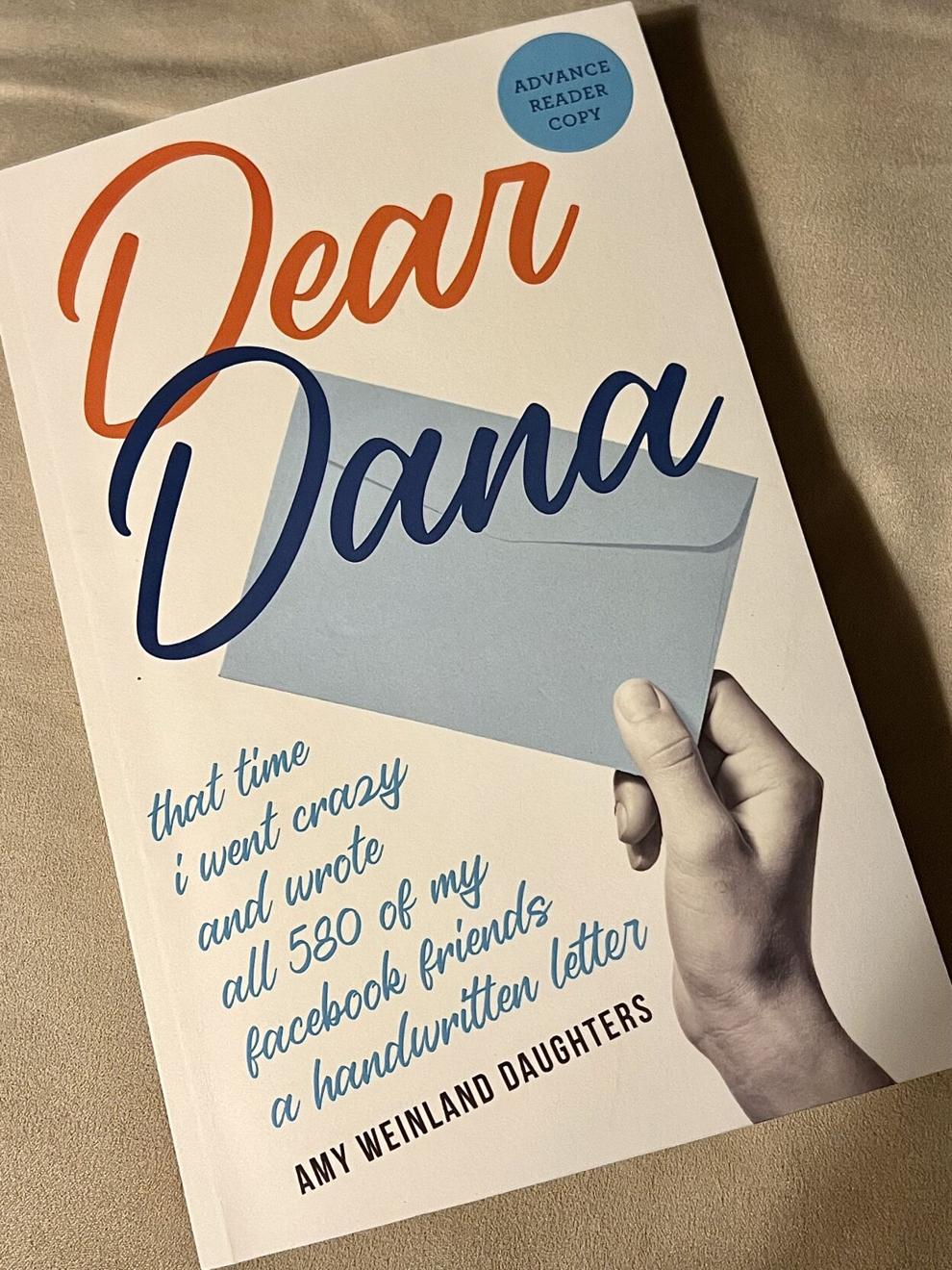 This part of the story ends in grief and tragedy. Parker died. And though this seems like an ending, Parker's death was the beginning of the story that led to Daughters' book, "Dear Dana: That time I went crazy and wrote all 580 of my Facebook friends a handwritten letter."
Actually, Daughters refers to "Dear Dana" as "our book," meaning credit belongs to both her and her BFF. Yes, she and Dana Rivera reconnected so much that they now talk every day.
In the sense of the phrase, they are best friends forever — an end result paved by a lot of handwritten letters.
In this age of social media, where a message can be sent at the simple stroke of a key, Daughters and Dana Rivera were reconnecting through snail mail. The process took energy, but for them, that effort bound their friendship in a way that social media couldn't.
And the process inspired Daughters to send each of the 580 other Facebook friends a handwritten letter. She discusses the task of tracking down the people, some she had briefly met only once, and their addresses in the book, which she will sign 3 p.m. Saturday and Tuesday at Beausoleil Books, 302 Jefferson Blvd., Lafayette; and noon Sunday at Barnes & Noble, 2590 CitiPlace Court.
Dana Rivera will be there to sign books, too.
"We'll be doing a shtick before each signing, where we'll tell our story," Dana Rivera said. "I'm doing the whole book tour with her."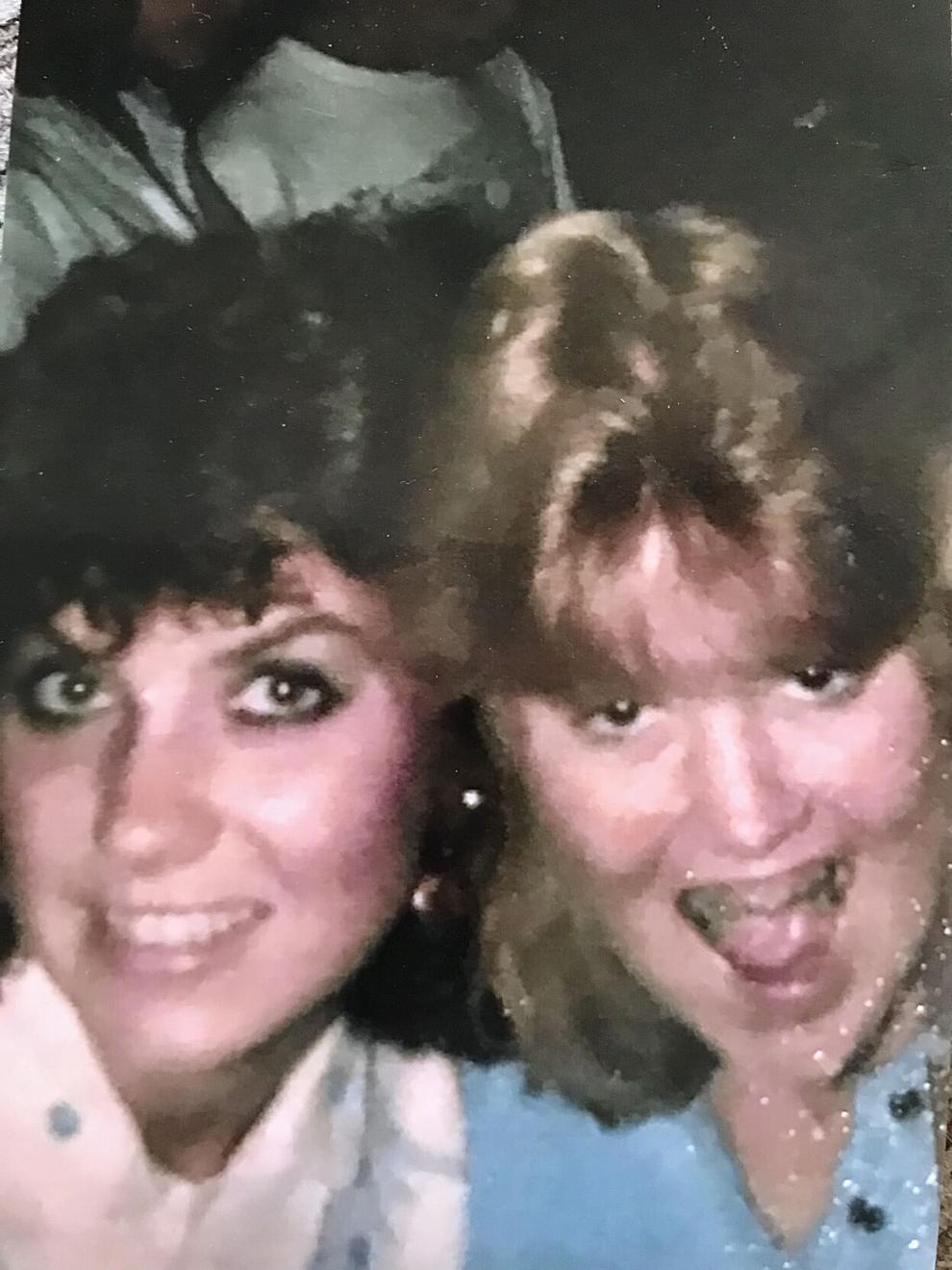 The shtick will follow the book's journey, how Daughters was living in Dayton, Ohio, at the time, how she tracked down her friend on social media, how she sent her first letter to Dana Rivera and Parker to St. Jude's through Ronald McDonald House, then continued sending letters to Dana Rivera through her husband's Lafayette law office after Parker's death.
Daughters and her husband have since moved to Tomball, Texas, outside of her native Houston, placing them only four hours from the Riveras. Jim Rivera eventually sent Daughters the family's home address, and Dana Rivera started writing back, which led to an in-person reunion at the St. Jude Marathon in Memphis.
Any awkwardness dissipated in a snap.
"It was like we'd never lost touch," Dana Rivera said. "We picked up our friendship immediately."
Daughters originally is from Houston and was only a junior counselor at the summer camp, having only graduated high school. Dana Rivera was a full-fledged counselor with a newly earned college degree.
But the age difference didn't matter. Dana Rivera remembers Daughters' sense of humor, how she always made her laugh. The duo has laughed a lot since their reunion, and though they talk every day by phone, Daughters still allots time on Sundays to write Dana Rivera a letter.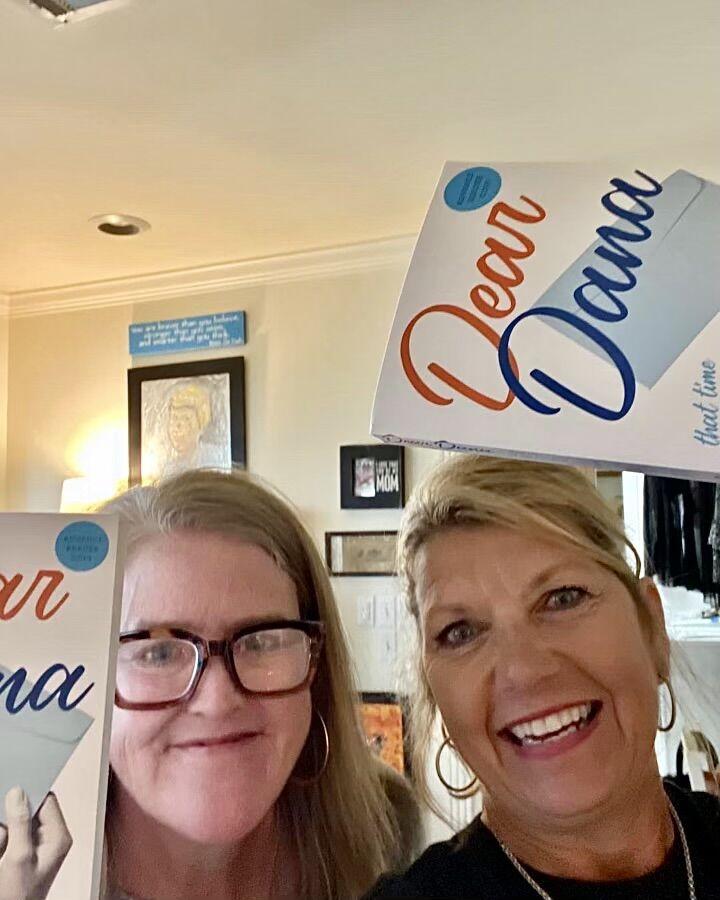 "You know, writing a letter takes effort," Dana Rivera said. "It requires addressing an envelope and buying a stamp to put on it."
Dana Rivera adds that a handwritten letter requires a different thought process and has more heart than texts or digital messages. The mind directs words straight to the hand, which composes them in handwriting belonging only to the writer.
In the case of Daughters and Dana Rivera, the handwritten letters have been heartfelt messages of hope, friendship and compassion in the face of tragedy.
"After Parker passed away, I kept writing, but I wasn't sure if my letters were helping," Daughters said. "Dana said, 'Are you kidding? Do you realize what your letters have done for us?' So, I kept writing. We developed trust through the mail. It was life-changing, and I felt committed to it. It was nothing to do with 'me.' It was between God and Parker and the Riveras."
As for the other 580 people in Daughters' group of Facebook friends, only a handful have written back. Daughters penned the same first paragraph in each of the letters, telling the story of her correspondence with Dana Rivera.
Her intention wasn't to develop the kind of friendships with them that she shares with Dana Rivera. She simply wanted to let her Facebook friends know that someone out there cares about them in a real way.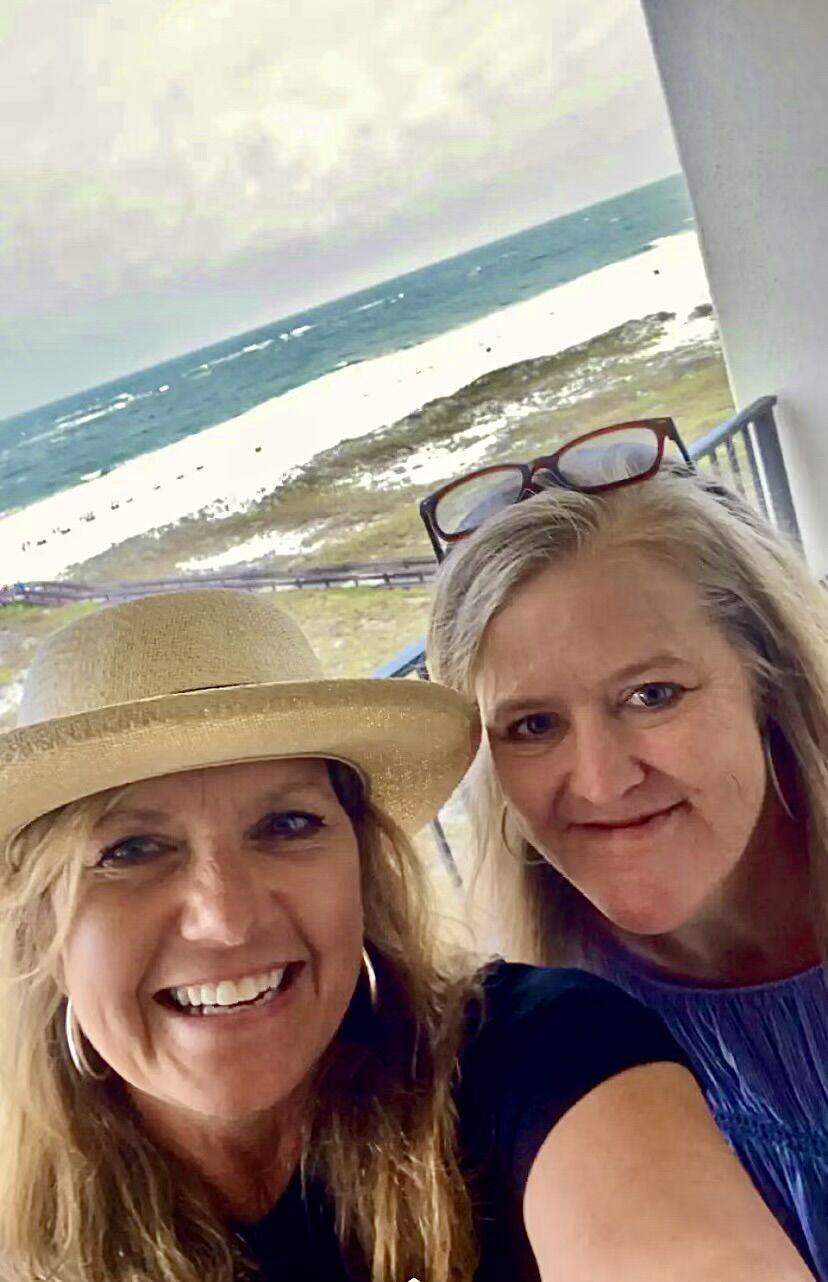 "Some of these people had never received a handwritten letter in the mail," Daughters said. "It was a first for them."
If "Dear Dana" doesn't inspire its readers to reinstate the old pen pal tradition, it might prompt them to trade social media greetings for sending the occasional card.
"When you receive a card or letter in the mail addressed to you, you know someone has thought of you," Daughters said. "It's special."
"Dear Dana: That time I went crazy and wrote all 580 of my Facebook friends a handwritten letter" by Amy Weinland Daughters, $16.95, published by She Writes Press, is available at Barnes & Noble stores in Baton Rouge and Beausoleil Books in Lafayette, as well as online stores Amazon.com, barnesandnoble.com and independent book store website bookshop.org.
Want to go?
Amy Daughters and Dana Rivera will sign "Dear Dana" at 3 p.m. Saturday and Tuesday at Beausoleil Books, 302 Jefferson Blvd., Lafayette; and noon Sunday at Barnes & Noble, 2590 CitiPlace Court.