When you audition for "America's Got Talent," you just hope to advance to the next round, or pray to get a "golden buzzer" from the judges. But a group "golden buzzer"? Not in your wildest dreams.
But those dreams turned to reality Tuesday night for New Orleans singers Chapel Hart. Adding to the trio's post-audition excitement — they caught the attention of their idol, Dolly Parton. 
Decked out in cowboy boots and lots of denim, sisters Danica and Devynn Hart and cousin Trea Swindle fielded questions from judge Simon Cowell prior to their performance, describing growing up near Poplarville, Mississippi, in a small community called Hart's Chapel.
"Because there were just too many of us," Devynn Hart said, giggling.
"Tell me where you see yourself in five years if you do well on the show?," Cowell asked.
"World domination," Swindle said without pause. 
Danica Hart then explained their song choice, an original.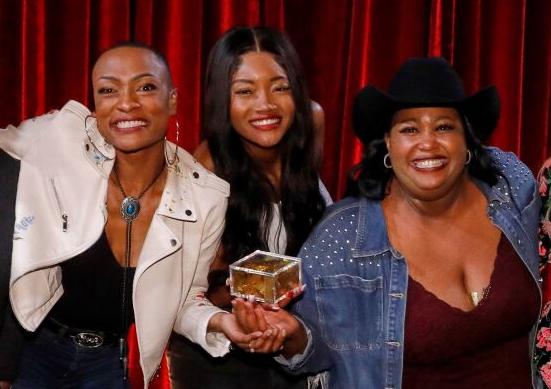 "We've always been country music fans and Dolly is by far our favorite. Dolly for President!," she yelled. "We were so inspired by the song 'Jolene,' but we figured from 1973 to 2022, we could not still be fighting over the same man so we decided to just tell her, 'You Can Have Him, Jolene.'"
Breaking into song, the women soon had the judges and studio audience on their feet, clapping and swaying.
"Trust me, I needed you today. I mean, that was fantastic. I love you," Cowell commented after the performance.
A tearful Danica Hart, who the other two singers agree is their diva, began, "We've been trying to break in to Nashville the last couple of years, but it's been hard. I think country music doesn't always look like us, and so …"
As Parton music is heard in the background, Cowell replied, "You know what you've got to do sometimes, you've got to break down that door."
"First of all, I love the song, I love the energy, I love the look," judge Howie Mandel said. "You say country music doesn't look like you — that is your win because you are going to be the original."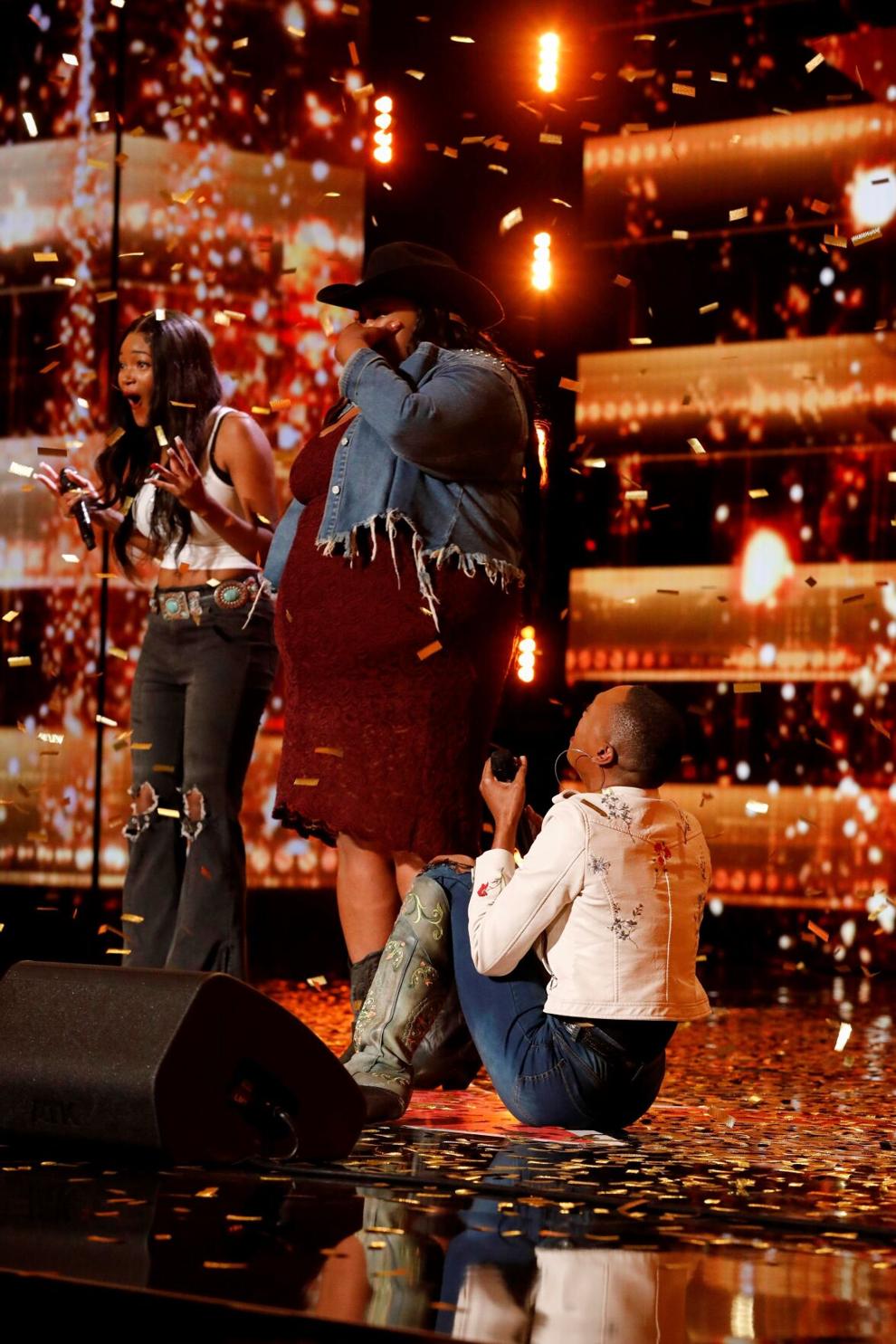 Cowell, Mandel, and fellow judges Heidi Klum and Sofia Vergara huddled for a minute, as host Terry Crew joined them.
With the crowd chanting "Golden Buzzer," Crews petitioned the judges, "This is special. This is really special."
Cowell counted down from five to one, and all at the judges' table stacked right hands and hit the buzzer in unison. That move sends Chapel Hart straight to the live-show finals of the competition, bypassing the semifinals entirely.     
Confetti showered the emotional singers. Swindle dropped to her knees in joy. The judges and Crews joined the celebration, offering hugs and high-fives.
Then just before noon Wednesday, superstar Parton shared "AGT's" official video of Chapel Hart's magical moment on Twitter and Facebook with this message:
"What a fun new take on my song, @ChapelHartBand! Carl's birthday is today so I think I'll hang on to him, and I'm not notifying Jolene that today is his birthday #AGT"
"America's Got Talent" returns at 7 p.m. Tuesday on NBC.