The prevailing storyline leading into Sunday's Grammy Awards is "Beyoncé versus Adele," a "battle" between single-name superstars in the three major categories.
But the slant should really be "Beyoncé and Adele."
When was the last time two female artists released albums and singles that dominated the pop culture conversation?
Even more remarkable, when was the last time two female artists released albums that clearly deserved to dominate?
In 2016, Beyoncé's "Lemonade" album and "Formation" single drove countless discussions, even as Adele's "25" and "Hello" drove millions of people to actually buy recordings. "Formation" and its New Orleans-centric video were somewhat, and absurdly, controversial; "25" was a commercial juggernaut of the sort the music industry hasn't enjoyed since the last time Adele released an album. 
When the album, record and song of the year awards are handed out during Sunday's telecast on CBS, Beyoncé and Adele, members of their own high-powered mutual admiration society, will likely care far less about the results than other, self-appointed authorities and stage-crashers (I'm talking to you, Kanye).
Maybe some part of Beyoncé's psyche craves capping off what has been a remarkable year — a critically acclaimed "surprise" album, a fierce Super Bowl halftime show, a hugely successful stadium tour, and not one but two babies on board — by finally winning album of the year. Adele already has one such golden Gramophone, for her watershed "21."
Predicting how the 13,000 or so Grammy voters will break is never easy. But, it's a safe bet that either Adele or Beyoncé will win each of the Big Three.
With all due respect to Drake, Sturgill Simpson and, ahem, Justin Bieber, none of you fellas stands a chance of taking album of the year.
Whatever the charms of Bieber's "Purpose," he's still not sufficiently rehabilitated his knucklehead image; his brand is still badly tarnished.
Drake's "Views" was solid and enormously successful; his Summer Sixteen Tour was an artistic and commercial triumph. But he doesn't boast the same cachet as Beyoncé or Adele.
Country music outsider Sturgill Simpson's "A Sailor's Guide to Earth" is this year's left-of-center, look-how-cool-we-are contender. To understand how much of an outlier Simpson is, check out the official nominees list on the Grammy website. The other four album of the year nominees list more than two dozen contributors apiece, a full paragraph's worth of featured artists, producers and engineers.
The credits for "A Sailor's Guide to Earth" barely fill a single line. Other than Simpson, the album's lone producer, the project involved a grand total of four audio engineers. It's almost as if Simpson recorded alone in his bedroom as Beyoncé, Adele, Drake and Bieber employed small armies of collaborators at multiple studios around the globe.
Neither approach is more artistically credible. Weaving together dozens of strands from many sources into a coherent whole is an art unto itself. And, voters sometimes dial up an unexpected album of the year, i.e. Arcade Fire and Beck, just to show how cool and well-informed they are.
But they won't do the same for Simpson.
Which leaves Adele or Beyoncé. "25" is another very strong collection from Adele, one of the great voices of her generation. But it came out in late 2015, at the very start of the eligibility season for the 2017 Grammys. It may feel a bit dated to voters at this point.
That said, this may finally be Beyoncé's year to win best album.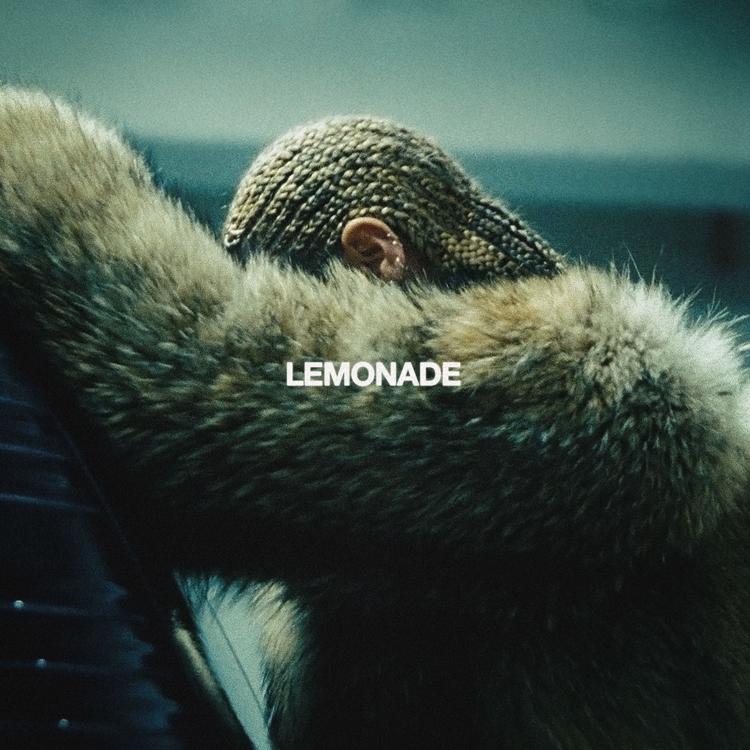 Song of the year is awarded to songwriters. Record of the year is award to the performer and the production team. In short, song of the year honors the writing, record of the year the overall sound.
By that measure, "Formation" should win record of the year — the sound and production are, as the kids say, dope. The song category is more of a toss-up, but if voters want to split the difference, that gives the edge to "Hello." It's a stop-you-in-your-tracks sort of song, a perfect marriage of lyrics, arrangement and artist. Adele's "Hello" is much better than Lionel Richie's "Hello," which was up for song of the year 32 years ago.
Adele's "Hello" should also win best pop solo performance. No other vocal performance came approached Adele's tour de force. Especially if it doesn't win album of the year, "25" will take the best pop vocal album prize.
And if "Lemonade" is the best album overall, then logically it should also be the best album in its designated genre, contemporary R&B.
But Grammy voters don't always behave logically.
For that reason, predicting that James "Carpool Karaoke" Corden will be a far more engaging host than the wooden LL Cool J is much easier than picking winners beyond the major categories.
Do most voters bother to listen to each nominee for, say, best regional Mexican music album, or "best arrangement, instrumental or a cappella"? Does anyone other than the nominees even care about such categories?
The further down the list you go, the more random the nominees. Kip Winger, frontman of second-tier '80s hair metal band Winger ("Seventeen," an ode to a 17-year-old girl, is perhaps the band's best-known song), is nominated in the best contemporary classical composition category for his "Conversations With Nijinsky."
Meanwhile, the best metal performance category is populated by the little-known likes of Baroness, Gojira and Periphery, plus well-past-their-prime Korn and Megadeth. 
The majority of Louisiana nominees — Roddie Romero, Barry Jean Ancelet and Sam Broussard, Kenny Neal, Bobby Rush — fall into the minor categories, which are handed out during a Sunday afternoon ceremony before the 7 p.m. telecast. That's also when Lauren Daigle, a singer/songwriter from Lafayette, will find out if her "Trust In You" is named best contemporary Christian music performance/song.
The only current New Orleans resident up for anything is Solange Knowles, a best R&B performance nominee for "Cranes in the Sky."
That Solange has finally emerged from big sister Beyoncé's considerable shadow is listed among the "59 reasons to watch the 59th Grammy Awards" on the Grammy website. Reason No. 10 is that singer-songwriter Mike Posner's "I Took a Pill in Ibiza" is the first song of the year nominee to be credited to a sole songwriter since 2007.
The previous one? Amy Winehouse's "Rehab."
Yes, a song about getting high in Ibiza and regretting it is linked to a song about getting high everywhere and not regretting it.
It's a fun fact, but ultimately irrelevant. "I Took a Pill in Ibiza" is pitted against both "Lemonade" and "Hello."
And if your name isn't Adele or Beyoncé, this isn't your year.