Imagine if, as a sixth grader, you happened to find a shipwreck — and, after the general tumble of emotions, all you could think about was getting to school the next day to tell your friends.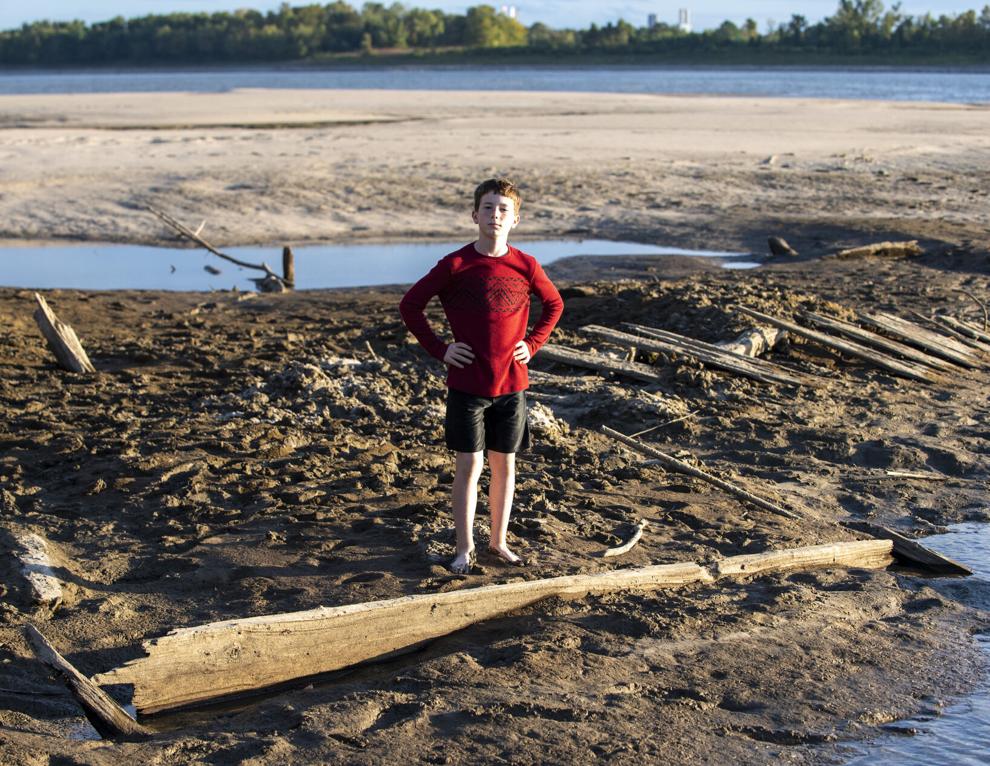 Such was the situation for 11-year-old Aaron Bencaz.
The sixth grader from Mayfair Laboratory School was pretty sure he had found the remains of a shipwreck on the Mississippi River on Sunday, Oct. 16. As he made his way home from the site about five miles south of where the Brookhill ferry that sunk in 1915 had been exposed in downtown Baton Rouge, Aaron's mind was racing.
Things did not work out as Aaron planned.
As it happened, no one at school believed him. 
"Middle school is pretty hard. No one believed me — except Xavier, and he was like, 'Good for you,'" Aaron said with a smile.
To be specific, he said so with a non-tooth smile.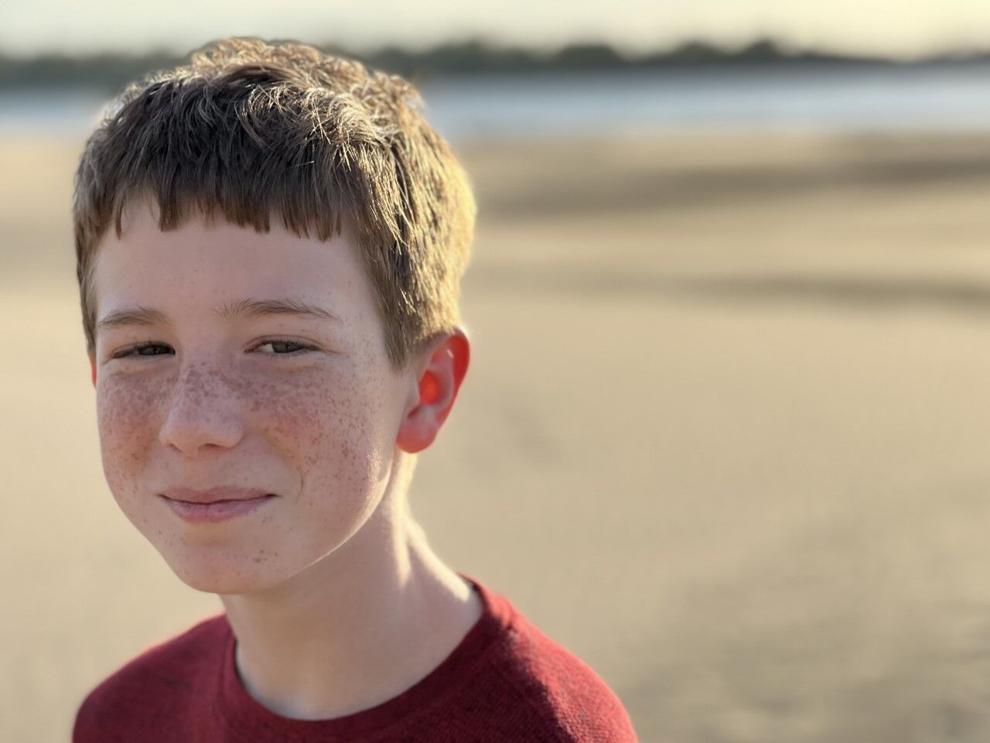 "Not much of a teeth smiler," he said. "I think teeth smiles are a little creepy, especially when your teeth are too big."
But back to sixth grade, where Xavier, according to Aaron, "was being really supportive," which was apparently enough because Aaron decided not to tell his teachers.
"I figured if the students didn't believe me, why tell a teacher?" he said.
The backstory is that on Oct. 16, Aaron Bencaz had been walking along a giant sandbar exposed by the low waters of the Mississippi River with his dog Cash, a mastiff, and family friend, Jason Wood — something the trio does often.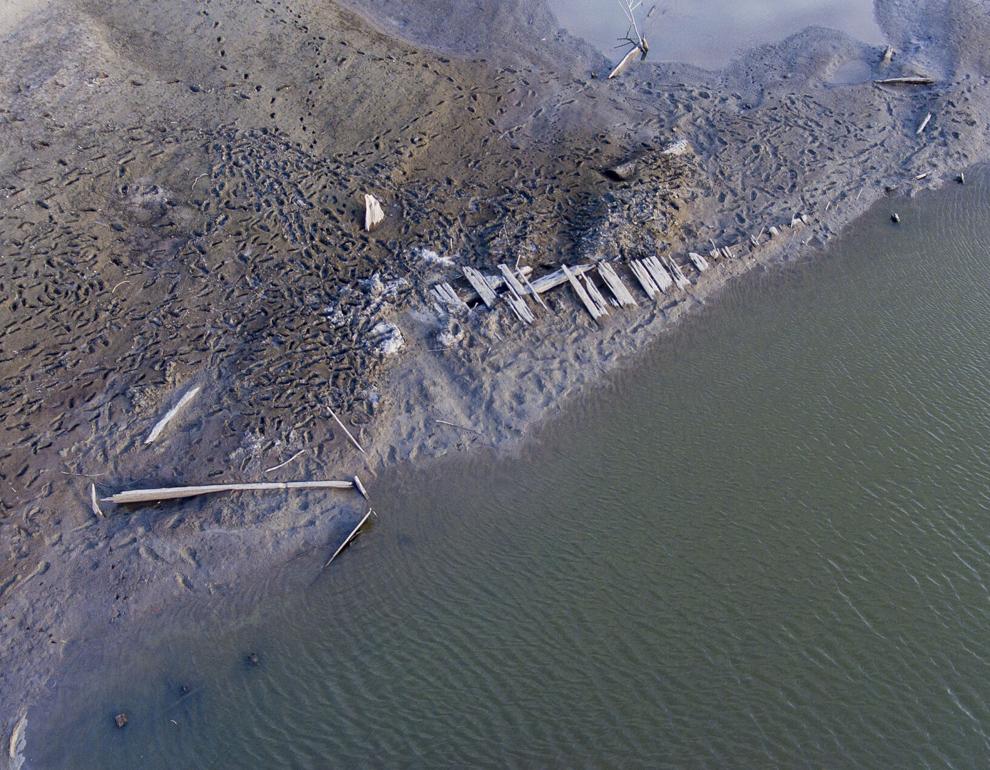 "Me, Jason and Cash were going to go out on the river like normal," Aaron said. "I had built a teepee that day."
Sadly, Aaron explains, he has not been able to find his makeshift teepee since. However, he did find something else — a shipwreck.
His find, according to state archeologist Chip McGimsey has officially been named and registered as "Aaron's Shipwreck."
"It's sort of an archeological tradition that whoever finds a site gets to name it," McGimsey said. 
McGimsey and another archeologist, Sam Huey, met Aaron, Wood and Aaron's mother Ginger Bencaz to trek out to Aaron's Shipwreck, take a look and get some measurements of what's left of the wooden structure. McGimsey isn't completely sure what kind of vessel the wooden remains represent. Possibly, it was a barge.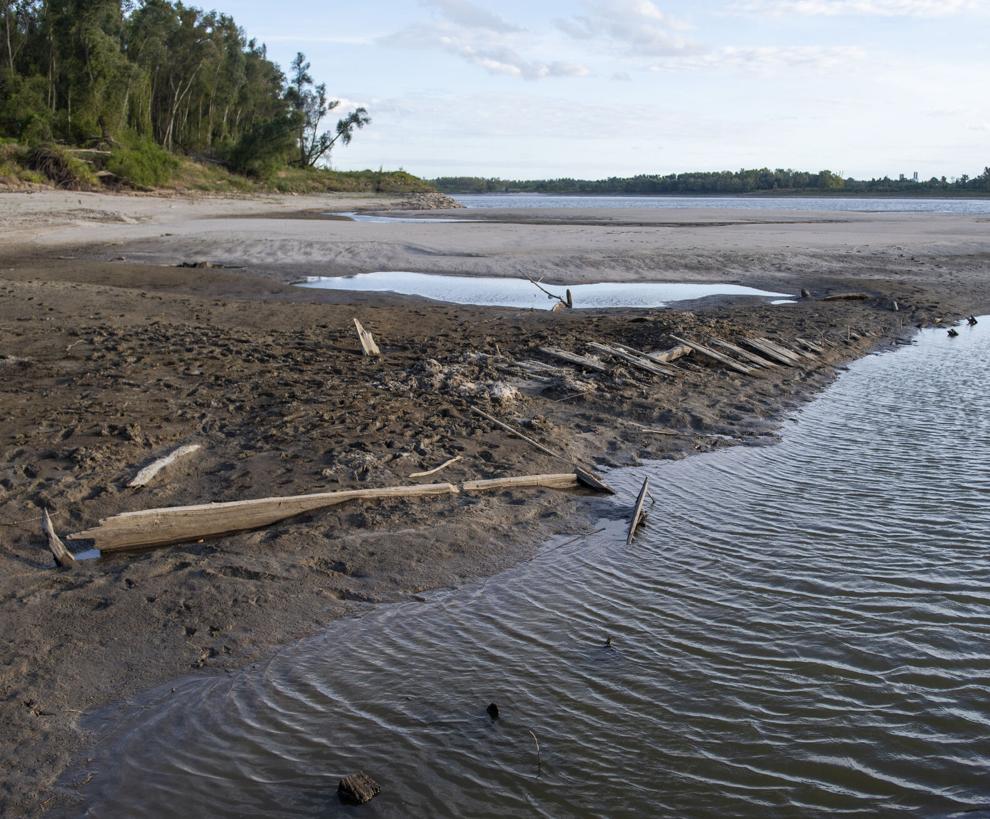 "It's not a boat in the normal sense of the word, but it definitely qualifies as a wreck in the archeological sense," McGimsey said. "When we were there, a lot of it was still underwater. We're hoping to go back in two or three weeks when more is exposed as the Mississippi continues to go lower."
Aaron's Shipwreck is on the inside of a right-angle bend in the Mississippi River in what is now a giant expanse of white sand. The site is located about five miles south of the new Mississippi River Bridge in Baton Rouge.
"It's just not something you see very often — especially in Louisiana, to have a white sand beach," McGimsey said. "It's beautiful."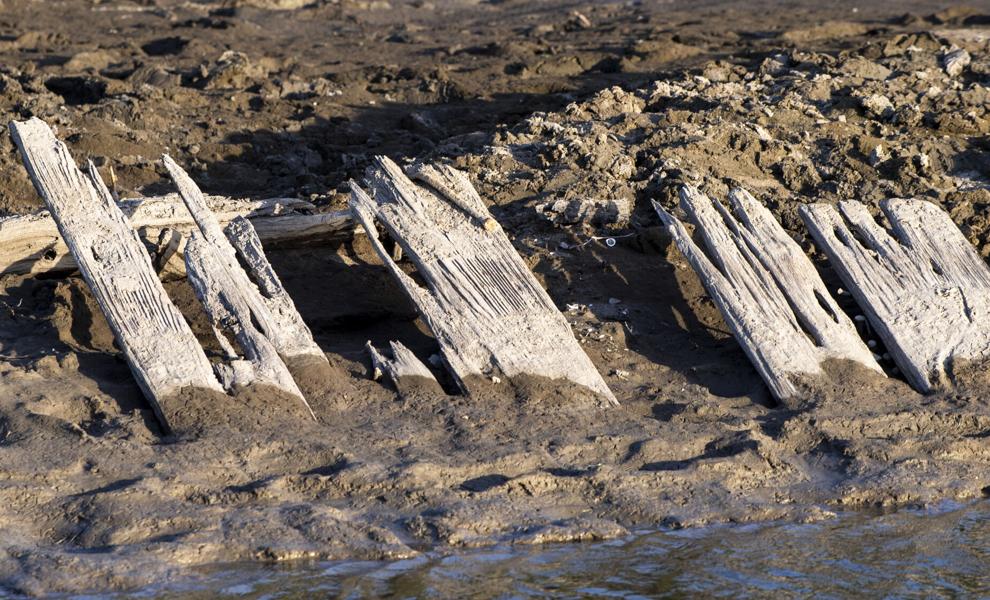 McGimsey estimates that the boat was built sometime after 1880, with a series of 12-inch by 12-inch timbers with 10-inch boards at right angles held together with iron bolts and wire nails. It's about 50 feet long and 20 feet wide. 
For the record, Aaron agrees with McGimsey's assessment. 
"I estimate it to be from the late 1800s or early 1900s," Aaron said, who added that he just enjoys being out on the sandbar on the edge of the shriveling Mississippi. 
"It's a nice breeze. If you have a dog, this is a great place to be," he says moments before he tromps barefoot through mud, sinking a good 6 inches with each step out to the wreck.
Aaron's mom, Ginger Bencaz, said the shipwreck is not the first thing her son has found along the river's edge. 
"Aaron has found all sorts of things — an original Bowie knife, a driver's license and keys. The guy's tugboat had sunk. His crew pulled him out. We found him and gave the driver's license back."
She describes her 11-year-old son as having an "eagle eye."
Aaron, who is also a Boy Scout, says the whole experience has been "pretty cool," especially meeting the archeologists.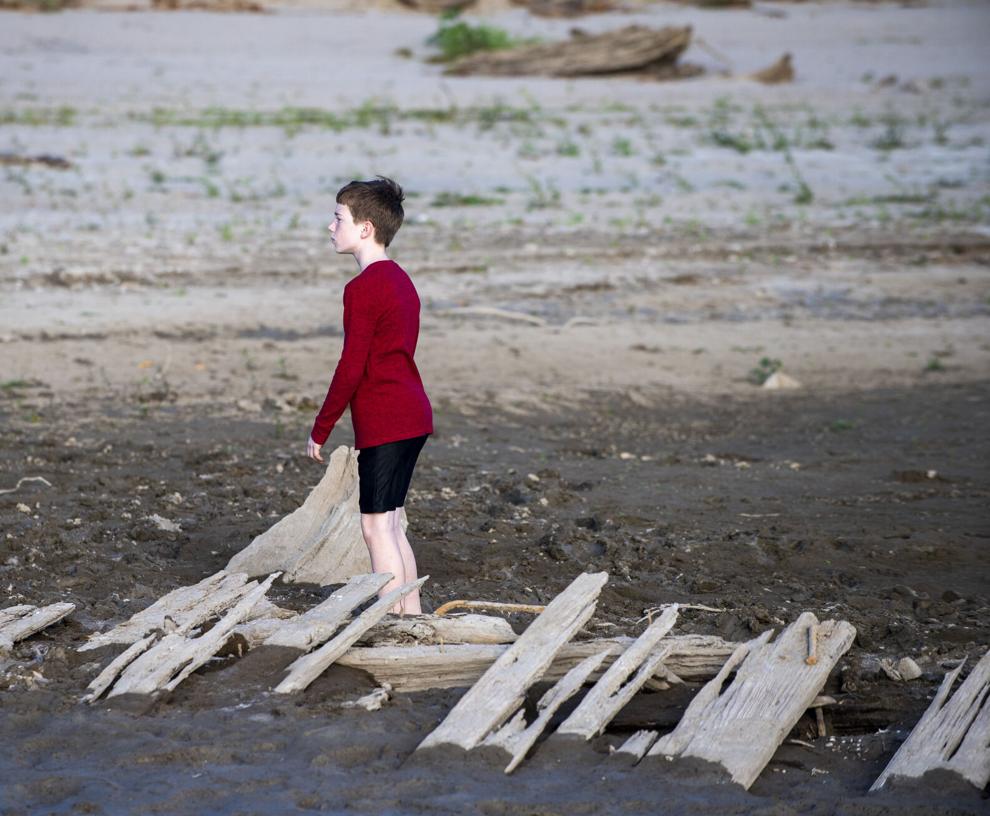 He said he has learned a few things about archeology and is considering creating a game called Survival. He has lots of ideas on the specifics of the game he would like to create — and is happy to share those ideas. He's learning to code in hopes of building that game, but gaming is not the way he most enjoys spending his time. He likes to explore and hopes that other people can get out and do the same. 
After all, he's proof that there is no telling what you may find.
He says he has thought about who was on the boat, what it was carrying, what happened to make it sink and how long it's been there. Aaron said he is happy to have found something "so cool" and sometimes just says to himself, "Wow, I found this old shipwreck." 
Maybe the kids at school will believe him now — whatever it takes to make middle school easier. 
Email Jan Risher at jan.risher@theadvocate.com.