The Baton Rouge Blues Festival and Foundation will bring back the annual Baton Rouge Blues Festival live and in-person from noon to 10 p.m. April 23-24. The festival will be located in and around Galvez Plaza, North Boulevard and Lafayette streets.
"We haven't had a live and in-person Blues Festival since April 2019. With a lot of starts and stops during the last two years, we believe this year's event will be a revival and re-emergence of the blues," said Kim Neustrom, executive director for the Baton Rouge Blues Festival. "Collectively, we have a lot more blues to share these days."
The free-to-the-public, family-friendly festival will feature regional and internationally-recognized performers and local blues legends alike, including: Robert Finley, Carolyn Wonderland, Nikki Hill, Eddie Cotton Jr., Sandra Hall, Jonathon Long, Sam Hogan & The Rhythm Ramblers, Lil Ray Neal, Alabama Slim, Smokehouse & Mamie Porter, Little Jimmy Reed, Josh Garrett, Erica Falls, Lilli Lewis Project and more.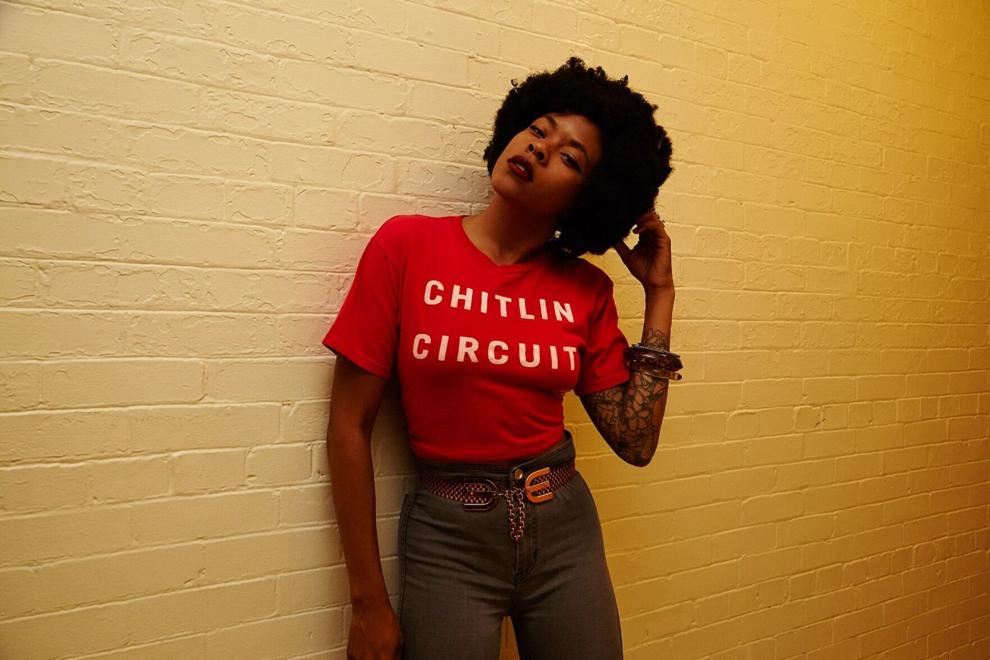 "With everyone just starting to go back out and start doing large groups, this is a great time for first time festivalgoers," Neustrom said. "It's a good welcome back too for those who have enjoyed the festival for years. It's free and open to the public. You don't have to buy a pass or a ticket or stand in line."
The Baton Rouge Blues Festival & Foundation is releasing a commemorative pin celebrating the 2022 Baton Rouge Blues Festival. By purchasing this pin, attendees have an opportunity to invest in the future of the Baton Rouge Blues Festival and the swamp blues legacy.
Pins will be available for purchase through the festival for a $10 donation. Additionally, the 2022 commemorative poster, designed by Baton Rouge-based artist Krist Norsworthy, is available for purchase on the festival's website.
Festival organizers have created a Spotify playlist of the featured performers.
While the festival is still free to the general public, organizers have created a VIP Experience Pass for those who want a little lagniappe. The VIP Experience Pass is $200. Each pass includes complimentary food and beverages, a private bar and bathrooms, an exclusive area to mingle, dance or sit and watch the festivities.
"We also have what I'm calling some Blues Bonus events," Neustrom said. "We're trying to do these events with the goal of continued growth and expansion of the festival."
The other blues happenings supporting the Blues Festival include:
Celebrating the Blues of Louisiana with the film debut of "The Torch" at 7:30 p.m. April 20 at the Manship Theatre. Buddy Guy's dedication to his role as a mentor and torchbearer for blues musicians is being celebrated in the documentary and being screened exclusively in Baton Rouge at the BR Blues Festival. Ticket info to be released soon.
Blues Lagniappe Lecture series "Women in the Blues" panel, performance by Theatre Baton Rouge of "Ma Rainey's Black Bottom," viewing of Professor Longhair exhibit and music by Smokehouse & Mamie Porter at Capitol Park Museum from 4 p.m. to 8 p.m. April 21, sponsored by SmokeFree Music Cities and Friends of Capitol Park Museum. The event is free and open to the public with limited space. To attend, reserve a spot.
Live After 5 on April 22 is co-presented by Baton Rouge Blues Festival and features the music of Baton Rouge bluesman Kenny Neal. The event is free and music begins at 6 p.m. at Galvez Plaza Stage in downtown Baton Rouge.
The Baton Rouge Blues Festival is a non-profit organization and was founded in 2002.