"Pride is more than just going to a bar," says Christopher Bradford, Baton Rouge Pride chairman.
This year marks the 50th anniversary of the Stonewall Uprising, when members of New York City's LGBTQ community led demonstrations and riots against targeted police violence following a raid at the Stonewall Inn in Greenwich Village. Those riots quickly led to the formation of activist groups in New York City and inspired LGBTQ organizations all over the world. The first Gay Pride marches were held soon after.
"We have come so far since then," Bradford says. "We have same-sex couples having families now. There needs to be a place for them to come for acceptance. It's important that the whole family can be celebrated."
On Saturday, June 15, the Baton Rouge Pride Fest will return to the Raising Cane's River Center downtown.
The 13th annual, family-friendly celebration of LGBTQ Pride will be an all-day event packed with activities, including performances by Broadway singer Frenchie Davis, soul and dance artist Pepper MaShay, The Austin Babtist Women and area drag group Krewe of Divas; a blessing of relationships by the Metropolitan Community Church; Drag Queen Story Time; a kids' play area by GymFit; and a resource fair.
The 2019 Pride grand marshals are Aaron Moak, the first openly LGBTQ elected official in East Baton Rouge Parish, and Dylan Waguespack, a governmental affairs professional.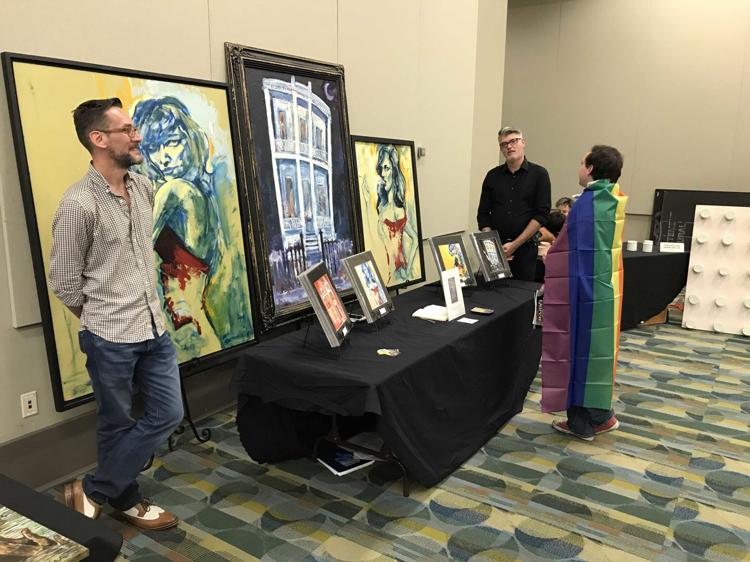 Also returning this year is the Queerative Market, a pop-up market where LGBTQ creatives can sell and celebrate their art. More than 20 artists will be selling paintings, ceramics, vintage clothes, illustrations, prints and more.
The market gives LGBTQ artists the chance to show their work to the world alongside like-minded individuals in a respectful environment, says Mason Slay, one of this year's participating artists. The art encourages representation, which in turn empowers other artists to make new pieces.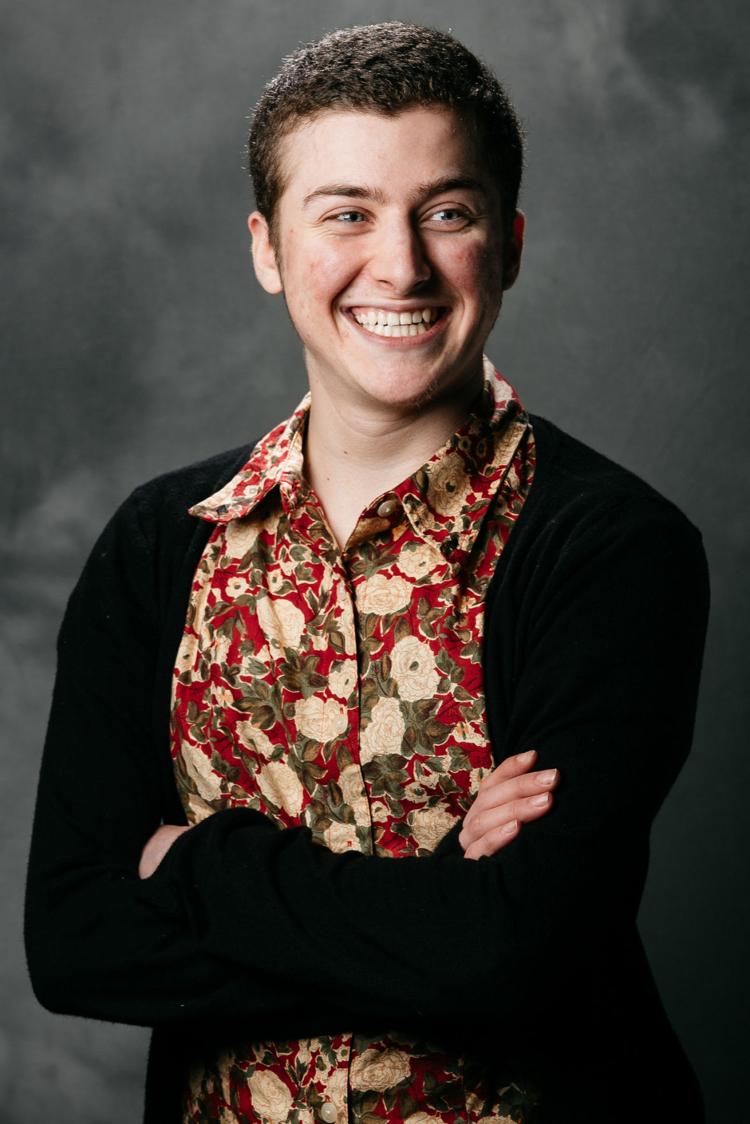 "At Pride, I can celebrate who I am with folks like myself," Slay adds. "I truly feel seen, welcome and safe at these events."
The arts market is organized by Leur Magazine, a Baton Rouge-based LGBTQ publication that started in 2016. Leur had a table at that year's Pride resource fair to promote its first issue.
Following the event, Bradford "reached out to us and asked if we had any ideas that could bring in new people, younger or more creative people," says Leur founder Charles Champagne. "Seeing my goal of creating a queer arts scene in Baton Rouge, I suggested a queer arts market or art walk."
This is now the third year for the pop-up arts market at Pride, and it will be open 11 a.m. to 7 p.m. in the Riverview Room.
To coincide with this year's Pride, Leur is also presenting "Southern Queer Magic," an art show featuring photographs, paintings and a few 3D elements. The show is on display at The Arts Council of Greater Baton Rouge's Firehouse Gallery through June. And Leur's upcoming fifth issue will be dedicated to the "Southern Queer Magic" theme.
The Queerative Market "is open for any queer creative to come in," Champagne says. "Whether they're a photographer, ceramicist, sculptor, vintage clothing collector, etc. If you're a queer creative in the area, that's all we want. We want it to be diverse in aesthetic, diverse in identity — diverse in everything."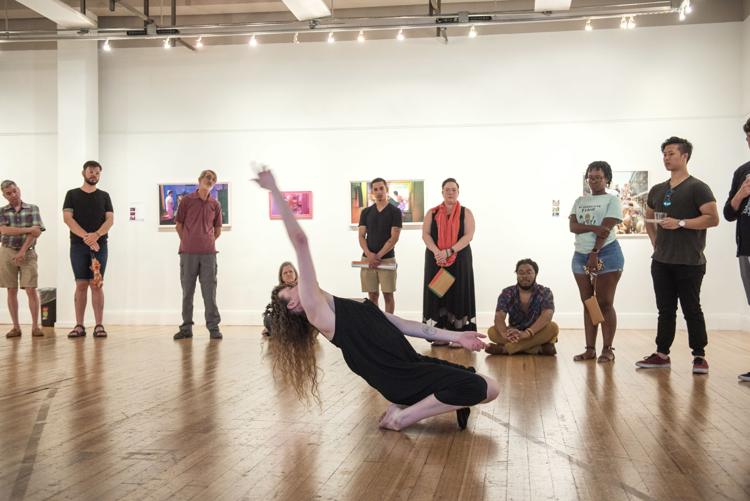 Champagne also plans to host the market pop-up seasonally throughout the year.
Saturday's Queerative Market will be the second that Slay, a New Orleans-based mixed media artist, has participated in. He feels like he's done art forever.
"Art helps me express feelings and emotions in a way no other thing can," Slay says. "It makes my thoughts into something physical. It helps me to better deal with difficult situations in a healthy way."
Events like Pride and the Queerative Market are "important because they give us a place to express ourselves and show the world who we truly are."
On Saturday, Ellen Farrar will be selling paintings, illustrations, and prints featuring figurative work and landscapes at her table at the Queerative Market. The Baton Rouge-based artist has recently found herself getting more connected to the local LGBTQ arts community.
"With the current climate of things, I was thinking about my own involvement and trying to do better for the community," Farrar says. "I felt I needed to be more representative and put myself out there, and also to meet new people."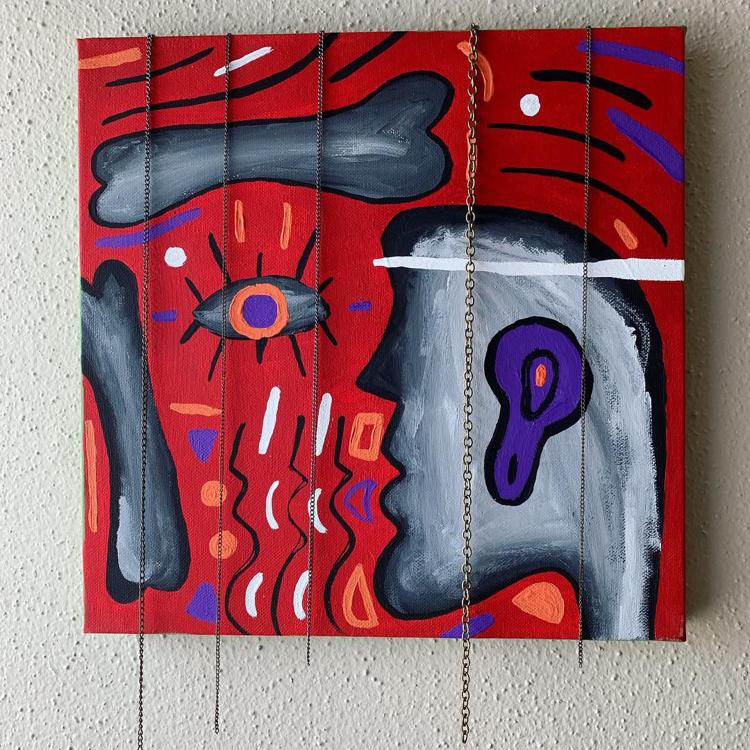 In her recent work, two of which are a part of the "Southern Queer Magic" show, Farrar has been "exploring notions of how people feel about their bodies," she says. "I find that relatable in any community, and in the LGBT community specifically — how we view ourselves, how others view us, and that relationship. How we view our bodies and how we view our gender."
Baton Rouge Pride Fest remains a free event so that anyone can attend, and each year a resource fair is organized with more than 60 companies and organizations. AIDS Healthcare Foundation remains a presenting sponsor of Pride and one of the agencies, along with the Louisiana Department of Health, providing free HIV testing.
As a community resource, Baton Rouge Pride wants to support LGBTQ owned and LGBTQ allied business, Bradford says. The organization is currently building a community business guide on its website, and its seeking partnerships, like with Leur Magazine and the Queerative Market.
"Becoming a community resource is something we want to happen," Bradford says. "It's not just about a party, a day, or a week: Pride is a celebration of who you are and being able to do so in a safe place."
---
Baton Rouge Pride Fest
11 a.m. to 7 p.m. Saturday, June 15
Raising Cane's River Center, 275 S. River Road
Free; all ages
---
The Schedule
Exhibition Hall
11:30 a.m.: DJ Menck
Noon: Welcome and opening remarks
12:30 p.m.: Recognition of Community Allies
1 p.m.: Krewe of Divas
2 p.m.: Hip Deep
3 p.m.: Recognition of Grand Marshals and the Blessing of Relationships
3:30 p.m.: Krewe of Divas
4:30 p.m.: Austin Babtist Women
5:30 p.m.: Pepper Mashay
6:15 p.m.: Frenchie Davis
Riverview Room
11 a.m. to 7 p.m.: Queerative Market