Every year, the Greater Baton Rouge State Fair adds a little something new.
It could be a new competition, midway attraction or musical act mixed in with the tried and true favorites of the fair. It helps bring in city residents who have never given the annual event a shot while pleasing the fans who have made it a fall ritual.
"We always try to have something new in our attractions area every year that people haven't seen before or haven't seen in a long time," said Cliff Barton, chairman of the state fair.
The 54th annual fair returns Thursday, Oct. 24, through Sunday, Nov. 3, at the Baton Rouge fairgrounds, 16072 Airline Highway. The fair will be open 5 p.m. to 10 p.m. Monday through Friday and noon to 10 p.m. Saturday and Sunday.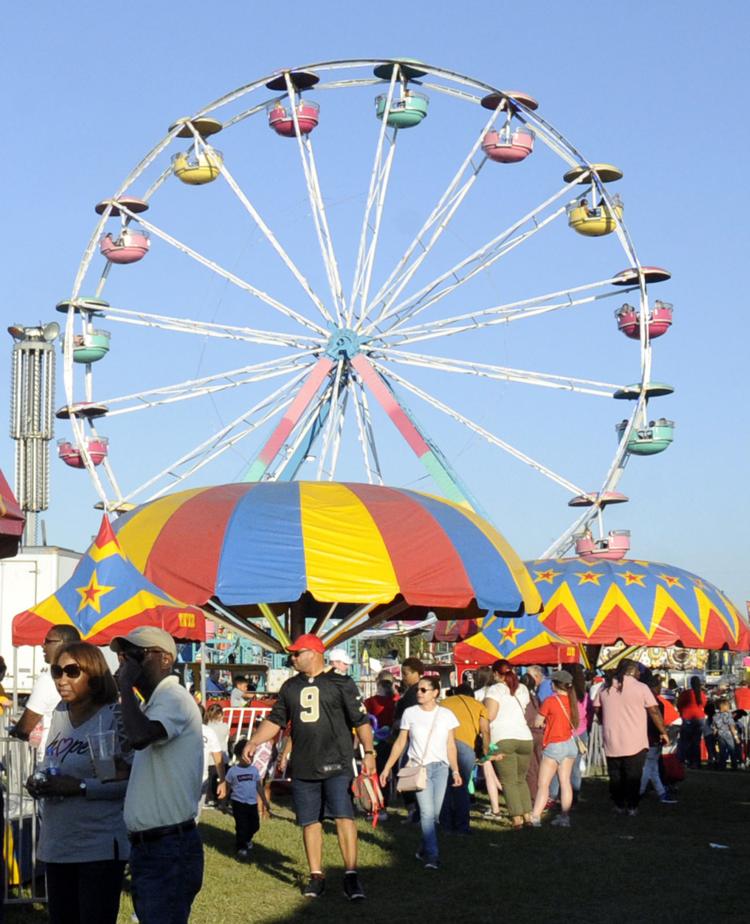 Admission is $5 for anyone 48 inches tall and up from Monday through Thursday and $10 from Friday through Sunday. Free for anyone below 48 inches. Ride coupons are $1 each and unlimited rides wristbands are $25. Discounted and combo tickets are available online at gbrsf.com.
This year's new attractions include the aerial daredevil group Fearless Flores Thrill Show. The stunt show specializes in the "Spinning Wheel of Destiny" — an acrobatic performance inside (and sometimes outside) a giant, steel, rotating wheel — and the aerial swaypole, which features a performer climbing and maneuvering on a tall pole. The show will be performed each day.
"We haven't had anything like that in quite a while," Barton said.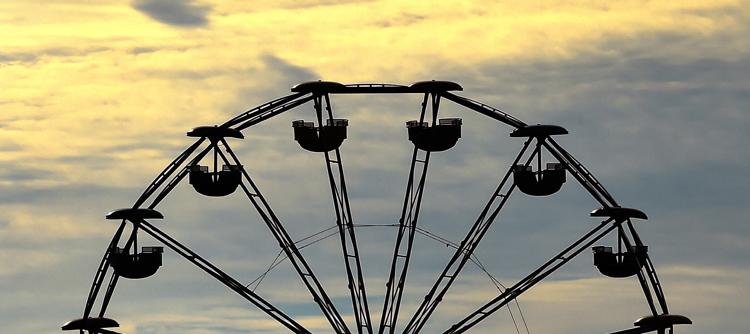 Along with the Fearless Flores Thrill Show, daily attractions include Swifty Swine Racing Pigs, magician Tim Spinosa, children's entertainer Washboard Willy, a petting zoo and more than 40 carnival rides. The food court will feature fair favorites, and a beer garden area will be back.
Also returning this year are robotics demonstrations hosted by local high school students on the fair's first Saturday and the children's Lego building competition, a new fair favorite in its fourth year. The Lego competition takes place at 2 p.m. Saturday, Nov. 2, and is open to ages 7-10 and 11-13. For more information or to register, contact gbrsf.legocomp@gmail.com.
The fair's music lineup in its first weekend includes Travis Matte & The Kingpins on Thursday; The Old Dawgs on Friday; Chris Breaux & Six String Rodeo on Saturday; and 90 Degrees West on Sunday.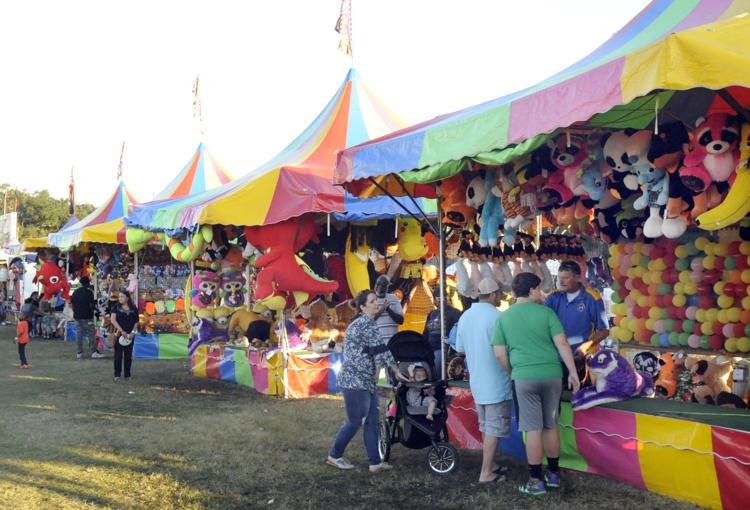 Next week, Russell McLain will perform Monday. Tuesday will feature a Latin Night with The Lunch Truck Specials. The third annual GBRSF karaoke competition takes place Wednesday. And the Rusty Yates Band will play Thursday.
Headliners during the second weekend will be LVVRS on Friday; Remedy on Saturday; and Chubby Carrier & The Bayou Swamp Band on Sunday. 
The Greater Baton Rouge State Fair is managed by the Baton Rouge State Fair Foundation, which also oversees a scholarship and grants program. Since 1986, more than $4.1 million in scholarships and grants have been give to students and area nonprofit community organizations, according to the foundation.
For more information on the Greater Baton Rouge State Fair, along with the full music and events schedule, visit gbrsf.com.
---
The 54th Greater Baton Rouge State Fair
Thursday, Oct. 24, through Sunday, Nov. 3
BREC Airline Highway Park/Fairgrounds, 16072 Airline Highway
$5 Monday through Thursday; $10 Friday through Sunday; free for anyone under 48 inches tall