Desireé Dallagiacomo used to have an answer to the question, "Have you always been a writer?"
But "it never felt like a real answer," she says. "I was a nerdy kid who read all the time. I had the classic journals of really sad, scary and bad writing. Was I OK when I was 14? It doesn't sound like I was. I was always into writing."
A Baton Rouge-based poet and writer, Dallagiacomo's work has been featured in Bustle Magazine, Buzzfeed, Everyday Feminism and The Huffington Post, among others. And videos of her spoken word performances have gone viral on YouTube.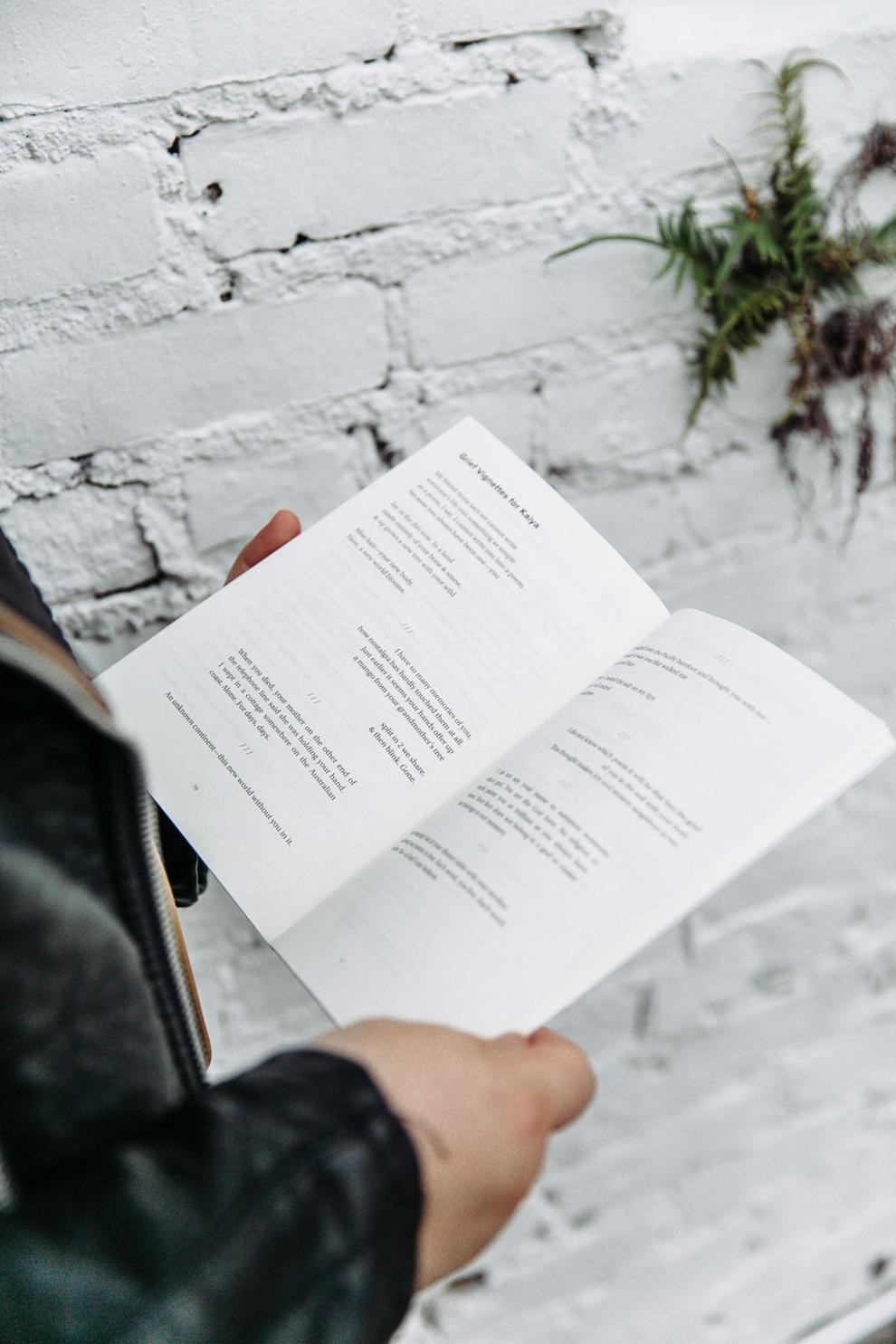 On Friday, March 15, Dallagiacomo will celebrate the release of her debut full-length collection of poetry, "Sink," published by Button Poetry, with a party at Baton Rouge Gallery. Along with Dallagiacomo reading from her new collection, the event will feature other local writers and poets: Chancelier "Xero" Skidmore, Anna West, Donney Rose, Brittany Marshall, Taylor Scott, Sarah Wagner, Olivia James and William Brian Sain.
Next week, Dallagiacomo will head out on a book tour to the West and Northwest.
Dallagiacomo received her contract for "Sink" in October 2017. The book, "at its core," she says, "is about mental illness and inheritance. It's about a family. It's about rural working-class identity, single motherhood, being a sister and a daughter. It's about survival, girlhood, loss and what we do with that loss and how it fills us."
"When I was 17 — and this is the title poem of the book — I was hospitalized in a mental institution," Dallagiacomo says. "I overdosed and was in a coma. It was my last month of senior year of high school. When I was out of that, I went to this open mic in my hometown of Chico, California. It was this little classic coffee shop, what everyone might think a poetry reading is, run by this hippie dude."
Around that time, Dallagiacomo had applied to an AmeriCorps program and was about to move to Baton Rouge. The man who ran the open mic in Chico knew Baton Rouge poet Xero Skidmore, so when Dallagiacomo, then 19, arrived in Baton Rouge, she started going to Eclectic Truth open mics.
"One night, I read a poem about being hospitalized," she says. "I had probably only ever written two poems at the time. A lot of people, people who are reading at my book release, told me to keep writing. Truly the reason I became a capital 'W' writer is because there were people who told me to keep going."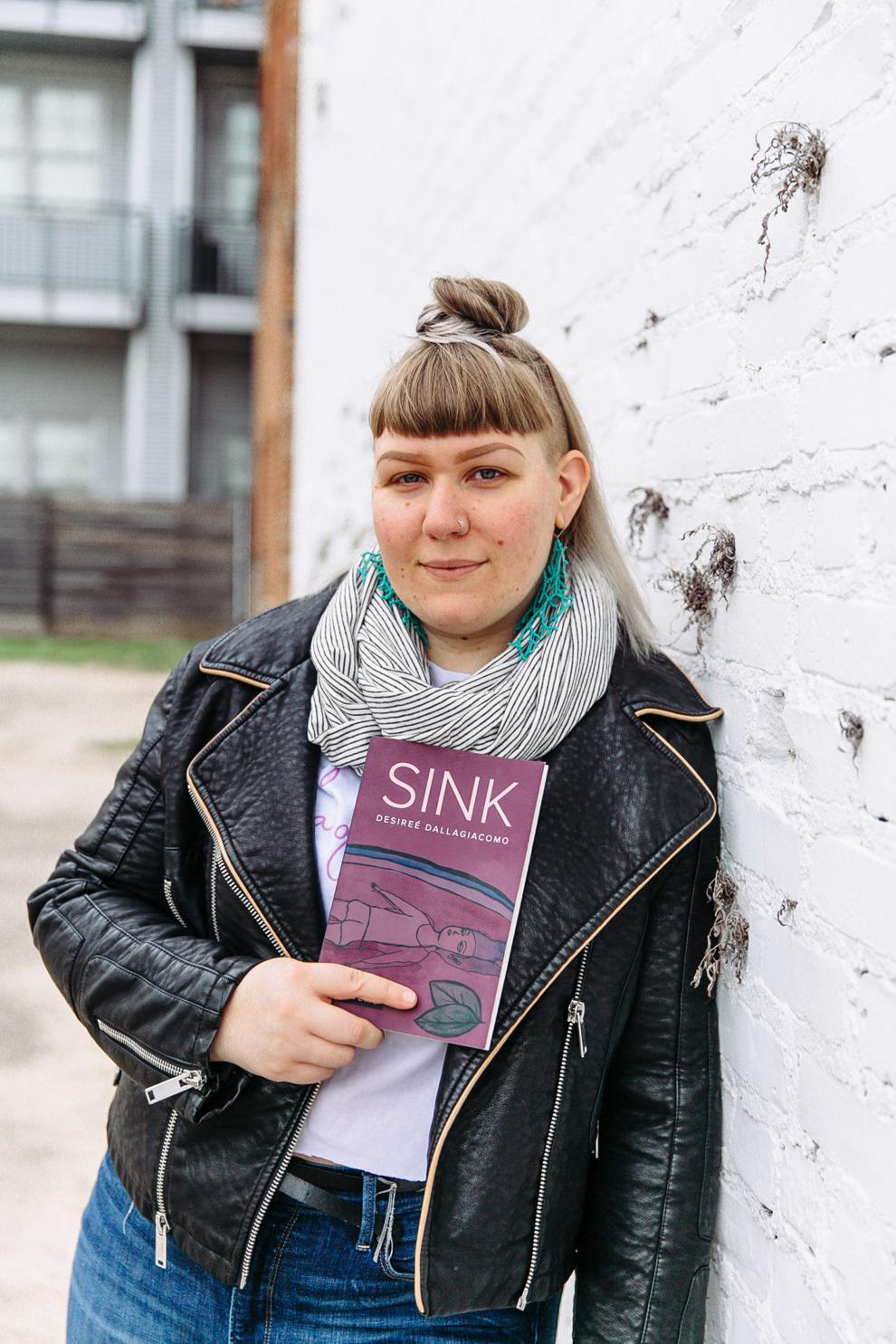 Dallagiacomo followed their wisdom, and when she was 20, started teaching for WordPlay, now Forward Arts. She spent time at the University of New Orleans studying creative writing, and in 2015, was offered a full-time program director position with Forward Arts, prompting her to leave New Orleans and move back to Baton Rouge.
A solo cross-country move as a teenager is a brave and terrifying thing to do. When Dallagiacomo found herself in the spoken word community in Baton Rouge, she found a family. "One thing I was taught by Anna (West) and Xero (Skidmore) is that your humanity comes before your writing," she says. "When I came to the spoken word world, people really took care of me. They wanted me to be OK."
"I became a writer because I was a youth spoken word facilitator and teacher. That was what kept my writing practice active," Dallagiacomo says. "Baton Rouge made me a writer, and made me a poet. I feel very successful and accomplished. I wouldn't feel that if it wasn't for this city and the slam community here, in New Orleans, and the writers in this city."
Dallagiacomo has "learned to let the poem be what it is for whoever it is for," she says. "How someone receives a poem is not mine to monitor. Something a mentor, Sue Weinstein, told me that I share with my students is there are many more important things than meaning in a poem. A poem is not smarter than you."
Anything can be a poem, Dallagiacomo muses. "I don't think it's that different from any other form of writing, other than you find a way to not be bound to fact, but bound to truth. I feel moved by an obligation to be true. To be willing to argue that truth even if folks dispute the facts."
After videos of her performances went viral on YouTube, opportunities arose for Dallagiacomo to travel and perform across the U.S. and Canada. Along with millions of views, her videos have gathered thousands of comments illustrating a whole group of people engaging with her words and being moved by them.
"People say that they feel like I'm telling the truth. That's always been really important to me," Dallagiacomo says.
Dallagiacomo has also founded an annual writing retreat in New Mexico called The Heart of It, specifically for young writers. After coaching a youth slam poetry team to the international title, competing on every slam final stage in the U.S., touring, performing at colleges including Dartmouth, Dallagiacomo realized she wanted to be a writer, not just a teacher. "There was a point where I realized: I don't have a college degree, I can't teach forever," she says. "I needed a book deal. That's the other accolade I needed to happen."
The book Dallagiacomo wrote is one that the 17-year-old version of herself might have read and felt seen by. "The narrative is one I needed as a kid. It's one that my family needs now as witness. Years ago, I was writing this poem about my dad. When I was little, my dad tried to kill my mom. I asked if it was OK to write about it. My mom emailed back, 'Sometimes I think I made it all up.' What a gift to have the space to witness and to verify."
Writing a book about family can be complicated, but Dallagiacomo didn't shy away from the challenge. Instead, she embraced the duality. "I didn't try to save anybody," she says. "I didn't try to write anyone into a hero. I'm excited about how we honestly talk about the complexity of people. My mom was a single mom of six kids and she f***ed up a lot. But, she didn't f*** up a lot, too. Dealing with those things felt really important to me."
As copies of the book become available in store, and people receive their pre-orders in the mail, Dallagiacomo is looking forward to watching how people process it. "I'm a performer. I'm also a writer," she says. "I'm excited for people to have the book in their hands, and I'm ready for thoughts."
---
Desiree Dallagiacomo
'Sink' book release party
7:30 p.m. Friday, March 15
Baton Rouge Gallery, 1515 Dalrymple Drive
$10