The circus is dead — or perhaps it is un-dead.
Paranormal Cirque resurrects the big top circus with a peculiar, horrific twist. The show is an R-rated spectacle, combining elements of a traditional circus with haunted attractions, European theater, magic and cabaret. 
A traveling show, the black and red big top will be set up in Baton Rouge on Thursday, April 4, through Sunday, April 7, at the Mall of Louisiana. The circus is located in the parking lot near Macy's.
Paranormal Cirque debuted in Italy and has now spent a year touring across the United States. The show is put on by European company Cirque Italia, which runs several other touring cirques across the world. However, Cirque Italia producer and chief operating officer Chante' DeMoustes said this show is like no other.
"When you come in, you really feel like you're entering the gates of the dark world," DeMoustes said. "It's an incredibly theatrical setting; you feel like you're on a movie set."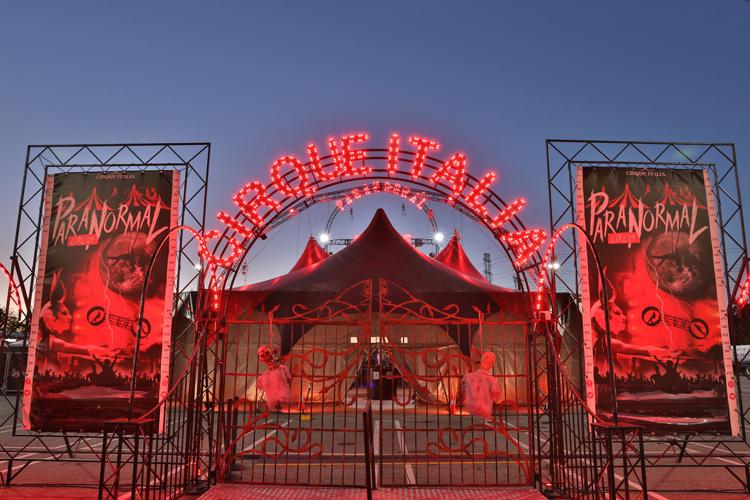 Bathed in crimson light and guarded by a skeleton-adorned hearse, the show's big top tent could be straight out of a horror flick. Before you pass through the glowing gates, costumed scare actors roam the grounds, seeking out unsuspecting showgoers.
"We interact with the customer even more than a basic haunted house," actor Tiffany Manning said. "As soon as you get out of your car, you're in it."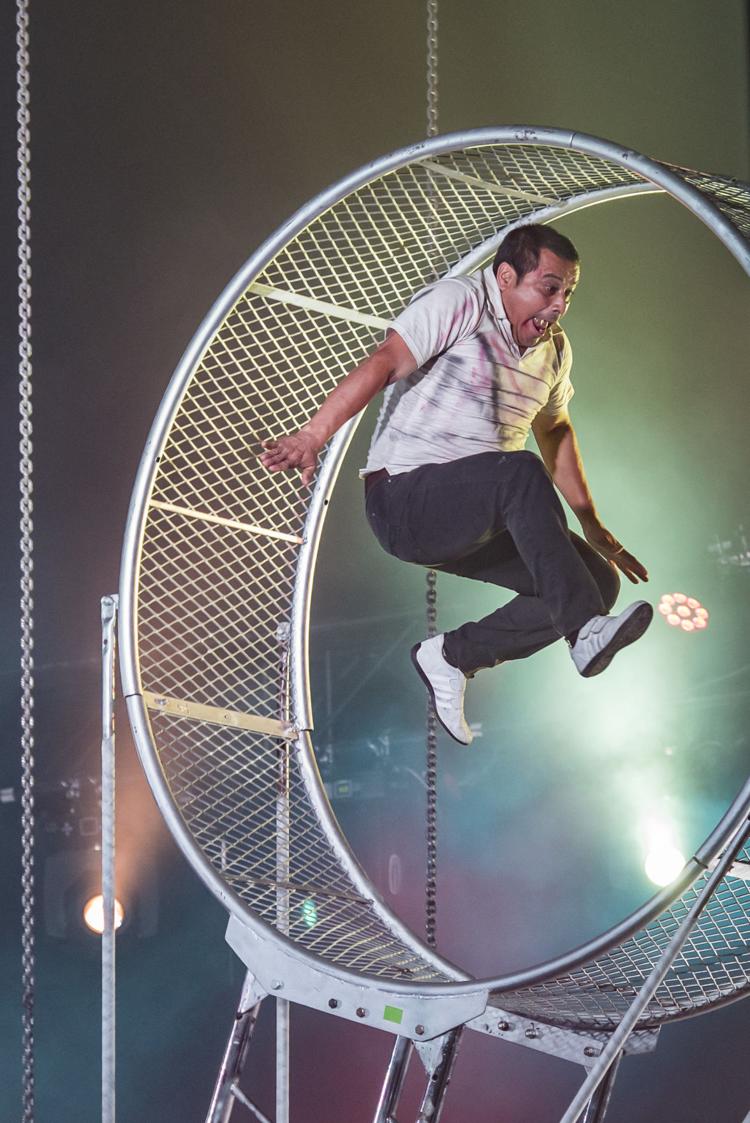 Once you do manage to find your way into the tent, the main show is packed with action. The show heavily incorporates theatrical elements and follows a plotline, but it's constantly ornamented with the spectacular. Death-defying acrobatic stunts, off-color magic tricks and sultry burlesque punctuate the action.
"We have chainsaw artists, aerialists, gymnasts on horizontal bars," DeMoustes said of the show's performing talent. Also included are the classic "wheel of death" and an appropriately demented circus clown. With performers dressed as horror movie icons, coated in face paint or stripped down to provocative burlesque outfits, the acts are both diverse and perverse.
The show is not just limited to those in costume. "We bring you on the stage; we make you a part of the show," DeMoustes said. "We have people who follow the show to three or four locations because they just love the feeling. It's like they become the artist."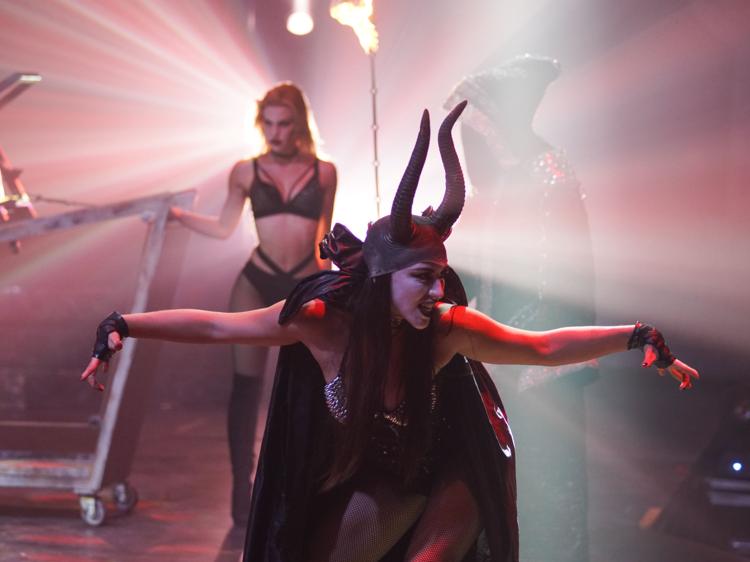 DeMoustes said the shows adapt to every crowd to ensure no two performances are the same. Paranormal Cirque looks to totally immerse showgoers in its twisted world.
"It's the escape," Manning said. "You get a break from reality. You get to go to a different world, but ultimately you know you're safe."
The adrenaline-pumping scares should be welcome among Baton Rouge thrill-seekers, who flock in droves to haunted attractions like the 13th Gate every Halloween season. But DeMoustes said the appeal of events like Paranormal Cirque isn't limited to October.
"It's not only during Halloween," DeMoustes said, it's just this basic reaction "to the unknown, to dangerous things — the curiosity really draws people."
---
Paranormal Cirque
7:30 p.m. Thursday, April 4, and Friday, April 5; 6:30 p.m. and 9:30 p.m. Saturday, April 6; 5:30 p.m. and 8:30 p.m. Sunday, April 7
Macy's parking lot at Mall of Louisiana, 6401 Bluebonnet Blvd.
$20 ages 17 and up; $10 ages 13-16
All people under 17 must be accompanied by a parent or guardian over the age of 21. ID is required for entry. Children under age 13 not permitted.
(941) 704-8572; paranormalcirque.com