A new football season brings a new band director with a familiar face.
Kelvin Jones earned his master's and doctorate's degrees at LSU and has served as assistant director of bands.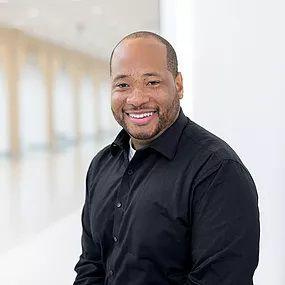 With the departure of Associate Director of Bands Dennis Llinas to become director of bands at the University of Oregon, Jones has stepped into the associate director's position. With that title also comes the interim directorship of the LSU Tiger Marching Band.
Jones says he is ready for LSU 2019 football season. Here are some of his thoughts on what's ahead:
As you step into the leadership role as the LSU Tiger Marching Band's interim director, what is your overall plan for the upcoming football season? Any changes in stands music or halftime show formats? Any uniform changes?
Our goal is to continue to uphold the traditions and standards of Tiger Band while still being innovative and supporting our team hopefully well into January! There will be a few new stands tunes this year that will reach every age bracket and generation in Tiger Stadium. From Garth Brooks to Beyoncé, there will be something for everyone to enjoy.
Also, our halftime shows will continue to push the boundaries of what you'd expect to see of a typical halftime show. For example, our first halftime show is a fairy tale-themed show but will feature our mascot Mike the Tiger interacting with the band and involved in different formations throughout the show. Mike has to fight through the jungles of "Death Valley" in order to save the princess from an evil villain. So, just our LSU spin on the traditional fairy tale and halftime show that we hope our fans will enjoy.
And speaking of halftime, can you tell us about some of this season's shows? We realize that there will be surprises, but can you give us some hints? When did you begin working on the shows?
We have a student show design committee that started meeting in early April that comes up with the majority of the ideas. We meet three to four times to solidify ideas and get to a list of around 10-12 ideas. From there, we try to see which ideas could be combined into one show when possible. Then, we send that list out to the band and have them give us their top 5. Then, the directors meet to finalize the shows, and we announce them at our end-of-the-year wrap-up to the students.
As for what we will do this year, we are opening up with our fairy tale show that will be a mini-production incorporating camera work, animations, dragons, along with other surprises. We are hoping to start the year off with a bang! From there, we are doing a Louisiana tribute show that we will perform at (the) New Orleans Saints Monday Night Football season opener featuring music from the Rebirth Brass Band, Mel McDaniel and from the movie "The Princess and the Frog."
Next, we are doing a karaoke show, and our plan is to have all of Tiger Stadium singing along. This performance will be in conjunction with our Alumni Band and also will commemorate the 60th anniversary of the Golden Girls. Afterward, we will be doing a game night show where Tiger fans will have to interact throughout the show to the different tunes and games the Tiger Band will be performing/doing. Plus, we have some more surprises in store for the season but that gives you hopefully a snapshot of what we will be doing this season.
Who is your drum major this year? Tell us a little bit about him.
Our drum major is Taylor Brownfield, a junior music major from Ruston. He was in the percussion section and played cymbals.
Fans always want to know if the band will be playing "Neck" in the stands. Will that be a possibility this year? And, will the pregame and the traditional fight songs be the same?
I can promise you one thing: Pregame will be the same as it was 55 years ago. Hopefully just executed at a high level. And I wouldn't hold your breath on "Neck" being played.
How many members will the band be fielding this year, including auxiliary?
The Tiger Band will field the same 325 members. This year, in particular, has been a rough one because we had a record number of students come to our preseason camp to audition for the band but we have to cap it at 325 members, including auxiliary units, so turning away over 100 students is never easy.
Would you share your feelings about being director? What does this opportunity mean to you?
It's truly an honor and blessing that I promise you I do not take lightly. It's a dream job getting to work with some of the brightest minds in the world through this vehicle of music, with the goal of entertaining and supporting our team throughout the country.
I've been an LSU fan since I was a kid so I grew up knowing about the "earthquake" game, the real Deaf Dome, the "Bring Back the Magic" years, and so on. I have a long and deep appreciation for LSU and feel incredibly honored that I get to "work" in a place that I intrinsically love and support.