In 2018, following years of juggling a part-time solo career with backup singing for major stars, Maimouna Youssef vowed to accept no more backing vocals gigs.
Youssef had backed Bruno Mars, The Roots, Erykah Badu, Lauryn Hill and more, but the dynamic rhythm-and-blues singer, emcee and poet also known as Mumu Fresh was ready to stay centerstage.
"I had to leave the people who I was working for," Youssef said. "That was really hard. I love them so much. I know they were sad to see me go. But I was like, 'It's time.' "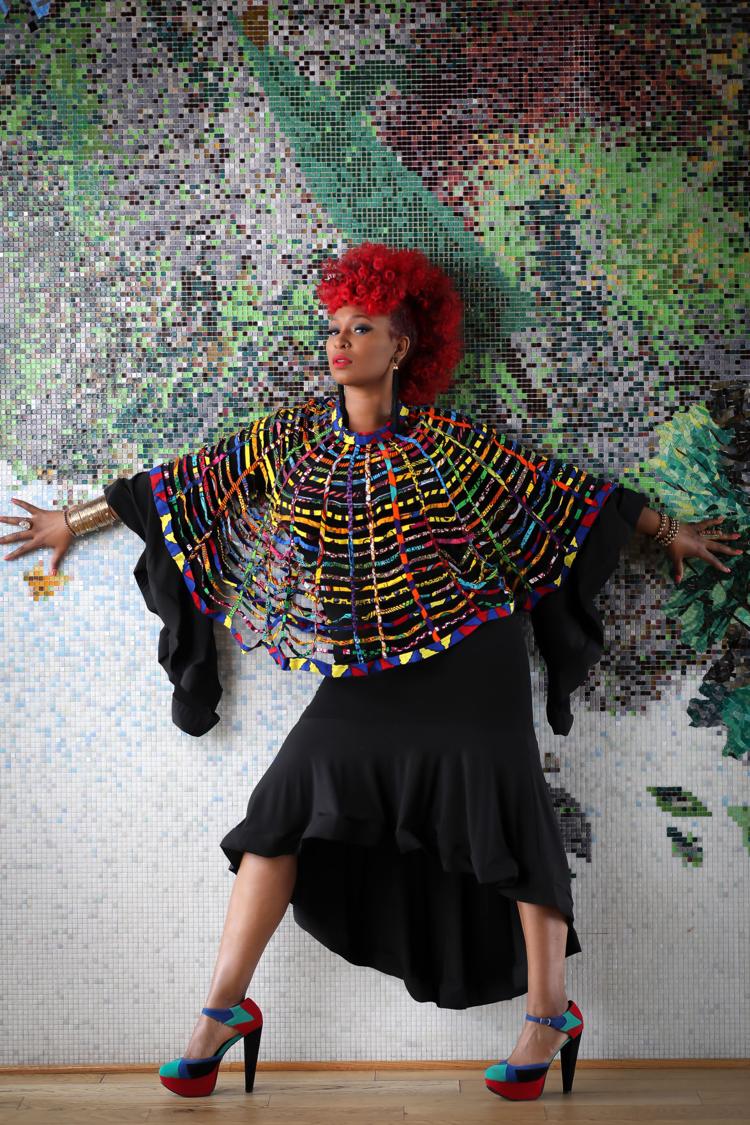 Youssef didn't make that big decision because she wanted to be the star.
"It's not about fame," she explained. "It's not about being successful at any cost. I knew I had a message and a calling. Not all background singers have that calling. It's the same for them whether they sing for themselves or someone else. It wouldn't be for me, because I know that what I have to say is unique. The way I can say it, the way I communicate it, only I can do it. It's time to focus on that, the calling that God gave me."
On Friday, Aug. 2, Youssef will open the second annual Black Out Loud Conference with a performance at Southern University's Smith & Brown Memorial Union. The show starts at 8 p.m. and will also feature New Orleans musician and poet Sunni Patterson.
Youssef experienced a career breakthrough in July 2018 when she performed for NPR's Tiny Desk concert series.
"The impact has been humongous," Youssef said. "A large percentage of my new fan base, they know me from Tiny Desk."
Youssef performed with a nine-member group of singers and musicians, including Black Thought from The Roots, Andre "DJ Dummy" Smith (her collaborator in a projected called Vintage Babies) and a classical string trio.
"Our songs connected with a lot of people," she said. "That's such a blessing, because I'm speaking about global issues and things that are personal to me in a very specific way."
The 23-minute NPR concert beautifully showcases Youssef's voice and captivating stage presence. She celebrates her African and Choctaw Native American heritage with a mesmerizing interpretation of the traditional Native American song "Ink Pata."
"I survived the Trail of Tears and slavery," Youssef proclaims in the song's impassioned spoken-word interlude. "This red and brown blood, it runs so deep."
The Tiny Desk appearance also features the silky soul love song "Miracles" and a doo-wop-inflected, R&B tribute to Sandra Bland, "Say My Name." In 2015, Bland, a 28-year-old black woman, died in police custody in Texas.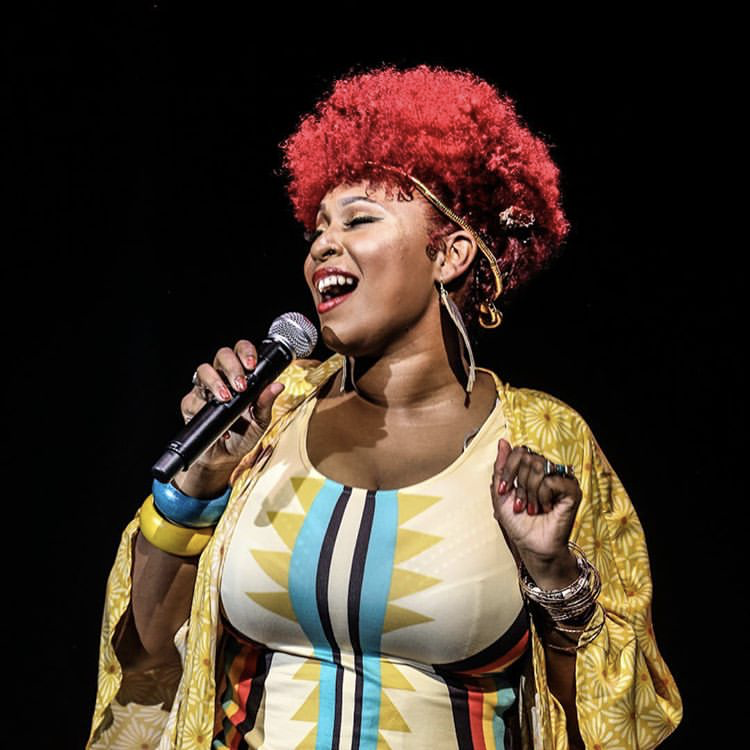 Youssef left backup singing a few months after she made a U.S. Department of State-sponsored tour of Central America in November 2017. The singer and her band performed in Mexico, Nicaragua, Honduras and Belize.
"The tour was about women and the value of women," said Youssef, a Baltimore native who grew up in Washington, D.C., and rural Brunswick County, Virginia.
"The response was so powerful. And because I'm pretty aware of the world, I don't travel through the world as an American, I travel as a human being first. People think of Americans as judgmental and unaware of the plight of other people."
Case in point, empathy is the message in Youssef's song, "Say My Name," the song she wrote after meeting Sandra Bland's mother.
"I remember her saying, 'If you want to do something for my daughter, don't forget her name. Say her name,' " Youssef said. "But I changed it to 'Say My Name,' because I was stunned by the lack of empathy I saw for this woman online — because she's a woman of color."
Youssef sings "Say My Name" in first person.
"You have to sing it in Sandra Bland's shoes," she said. "You have to feel what it would be like if it were you or someone you love."
Being a topical artist isn't easy, but Youssef wouldn't have it any other way.
"I've been told, 'Your life would be a lot easier if you stopped being difficult. Be normal. Stay inside the box.' But that's not for me. I wouldn't be happy being somebody else. My dad always says, 'It's better that you be you. It's better to live an authentic life.' "
---
Maimouna Youssef (Mumu Fresh) / Sunni Patterson
8 p.m. Friday, Aug. 2
Black Out Loud Conference
Southern University, 500 Jesse Stone Ave.
$45-$135