It seems Dr. Givings has forgotten that matters of the heart don't always involve sex.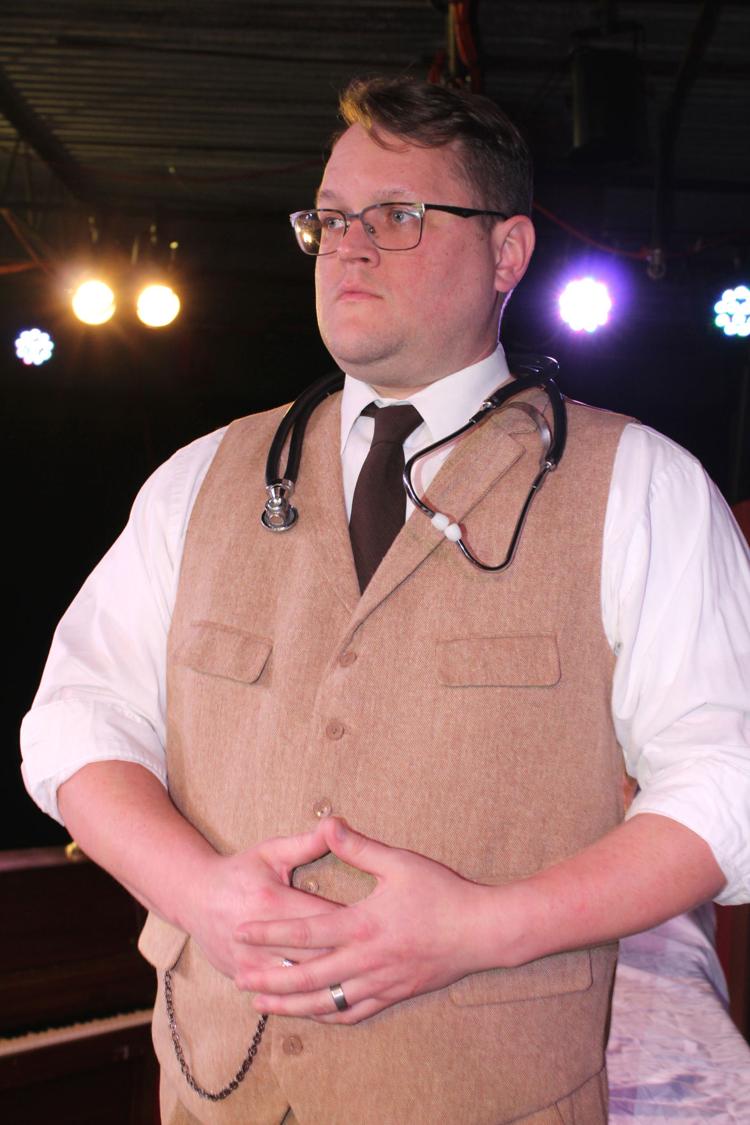 Now, don't take that the wrong way. The good doctor will not be a #MeToo candidate when his story plays out in Theatre Baton Rouge's production of Sara Ruhl's "In the Next Room or The Vibrator Play."
In fact, Givings is the poster boy for the polite, professional gentleman.
"Everything he does is clinical," said Knick Moore, who plays Givings. "He is so clinical that he sees everything as just treatment."
The comedy opens Friday, Feb. 8, in Theatre Baton Rouge's Studio Theatre. It's the second production in the organization's 2018-19 Turner-Fischer City Series, known for its edgier lineup of shows.
"It's definitely rated R for content," director Kurt Hauschild said. "That's mostly for subject matter."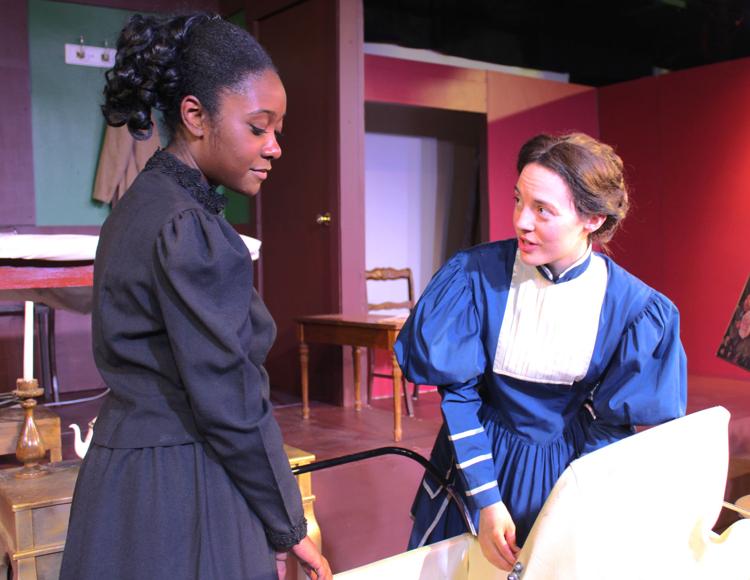 And the subject in question? Ruhl has constructed a fictional tale based on the history of how and why the vibrator was invented.
Though Givings isn't a historical character, Ruhl uses him to tell the story of late 19th-century doctors who used vibrators to bring women to orgasm as a clinical treatment for diagnosed hysteria.
Postpartum depression and hormone imbalances were unknown diagnoses. And Victorian era husbands couldn't possibly bear partial responsibility for their wives' sexual frustration.
"Women were thought to be troubled or neurotic," Moore says. "This was the treatment for anything that kept them from being happy housewives."
"Dr. Givings becomes so clinical that he forgets about what his wife really needs, and that's intimacy," adds Megan Barrios, who plays Catherine Givings. "And in the end, that's what the play is really about: relationships."
"In the Next Room" premiered on Feb. 5, 2009, in the Berkeley Repertory Theatre in Berkeley, California, then moved to Broadway's Lincoln Theatre the following year, where it received three Tony Award nominations.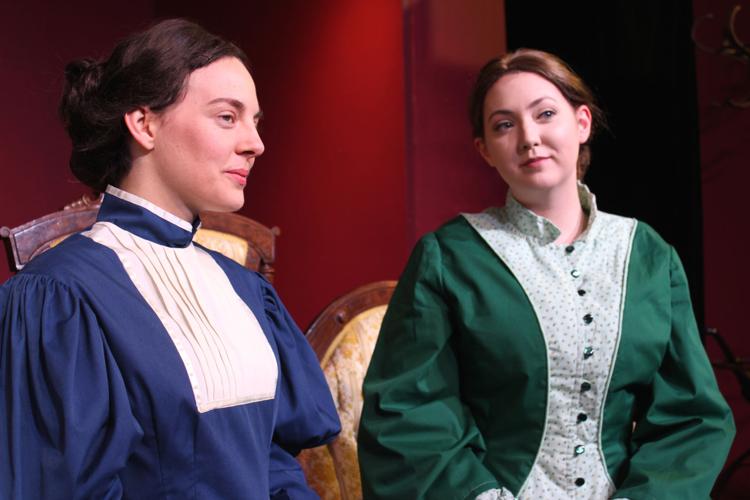 Discussions of sex were taboo in the story's Victorian-era setting, which made it the inevitable elephant in the bedroom when women — and, yes, some men — experienced frustration.
So, Dr. Givings finds a way to channel the new invention of electricity into his practice to treat his patients. The doctor earns trust from his patients, but that trust comes with a price.
Because as his wife tends to the couple's newborn baby in the nursery next to the examination room, she hears the patients' reaction to the doctors' treatment. And she's naturally curious.
"This is where the comedy comes in," Moore says. "What's going on in the clinic is just so awkward, and it's the awkwardness that makes the audience laugh. It really is funny."
But Catherine Givings doesn't find it funny. She's been riding a hormonal roller coaster since giving birth, and she has no one to talk to, least of all her clinical husband.
Meanwhile, the Givings' friends, the Daldrys offer their maid, Elizabeth (played here by Chloe Marie), as a wet nurse for the Givings' baby. Of course, the doctor immediately likes this idea, thinking that it will help alleviate his wife's hysteria.
And though she becomes a part of the Givings' household, Elizabeth remains an outsider, which gives her a clear, objective perspective of what's happening.
"She comes into this troubled household, and she's aware of the things that are happening," Marie says. "She's also aware of the things that exist in the female's idea of love and relationship, and she sees the doctor's disconnect with every woman he encounters."
Hauschild whittles down the show's theme to one sentence: a show about people searching for what's missing.
"We talked a lot about this as a cast before we started rehearsing the play," he says. "There has to have been a time when these couples were close. The doctor is aware of something missing, and he wants to find a cure."
But the cure isn't always found in the doctor's office. Sometimes it has to be rediscovered in the heart.
---
'In the Next Room or The Vibrator Play'
Feb. 8-10 and Feb. 14-17
7:30 p.m. Thursday, Fridays and Saturdays; 2 p.m. Sundays
Theatre Baton Rouge's Studio Theatre, 7155 Florida Blvd.
$19-$25
The show has an R rating.
(225) 924-6496; theatrebr.org.