Austin Huff's T-shirt explains a lot and raises questions at the same time.
It says, "I tweeted something dumb and now I'm paying for it."
The T-shirt's message can be seen beneath the one-of-a-kind Neubyrne jacket that LSU basketball coach Kim Mulkey wore March 24 to the Sweet 16 game against Utah. The jacket, designed by Baton Rouge's Martha Gottwald, creative director and founder of her fashion line Neubyrne, is on its way to becoming an icon and found its way to Chicago because of a tweet — and the internet's response.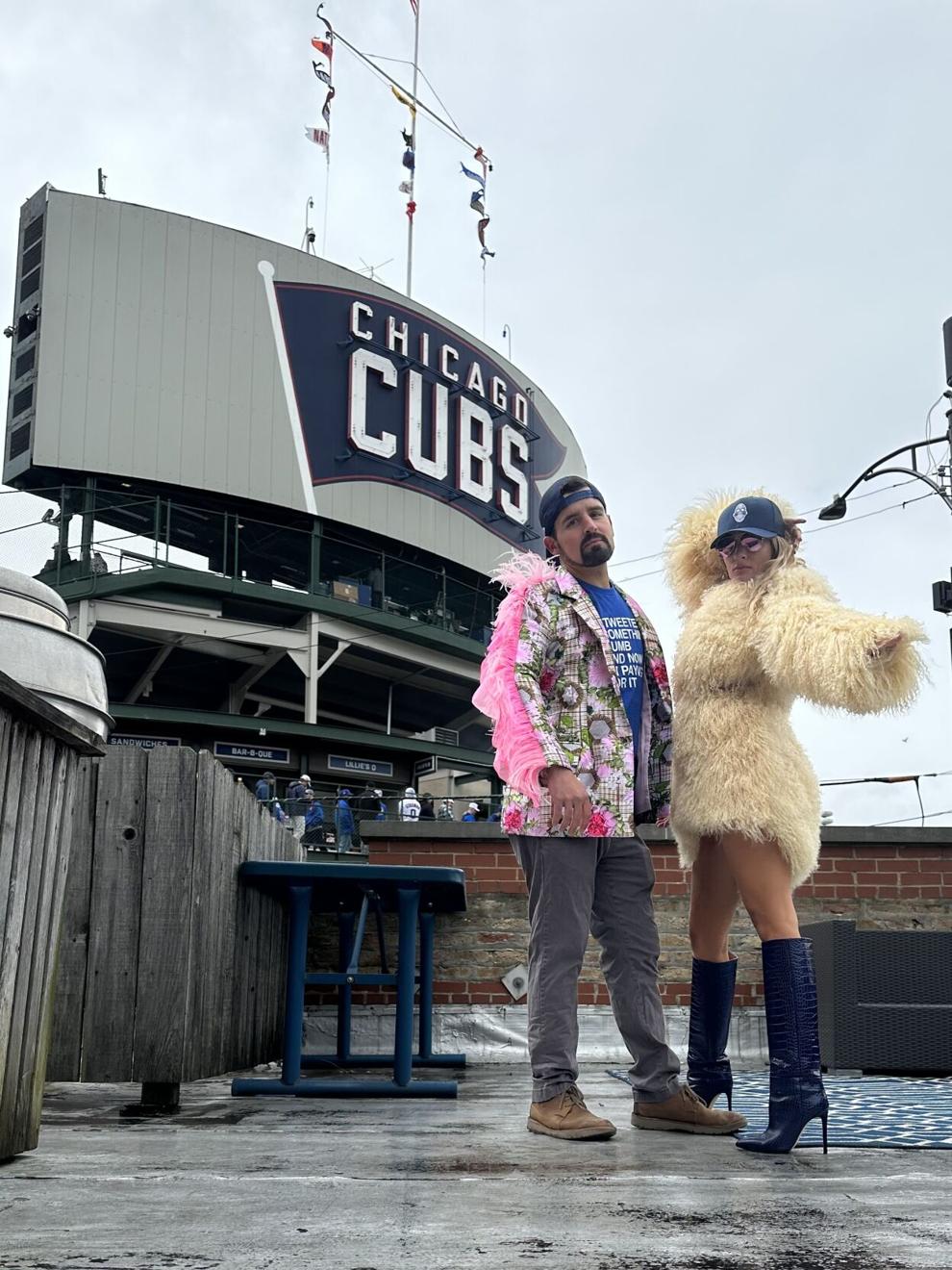 On the night Mulkey wore the jacket, Huff, a sports blogger and morning radio host in Chicago, tweeted, "If this tweet gets 5,000 likes, I will find this jacket, buy it, and wear it to a Cubs game."
By the next day, Huff was scrambling trying to track down the jacket to make good on his tweet. Once he messaged Gottwald, she was game.
"He sent me his measurements before I shipped it. I said, "You know what? It's going to be tight, but it can work,'" Gottwald said. "It's supposed to be an oversized jacket, which it was on Kim. Had Austin been an inch bigger, it wouldn't have worked."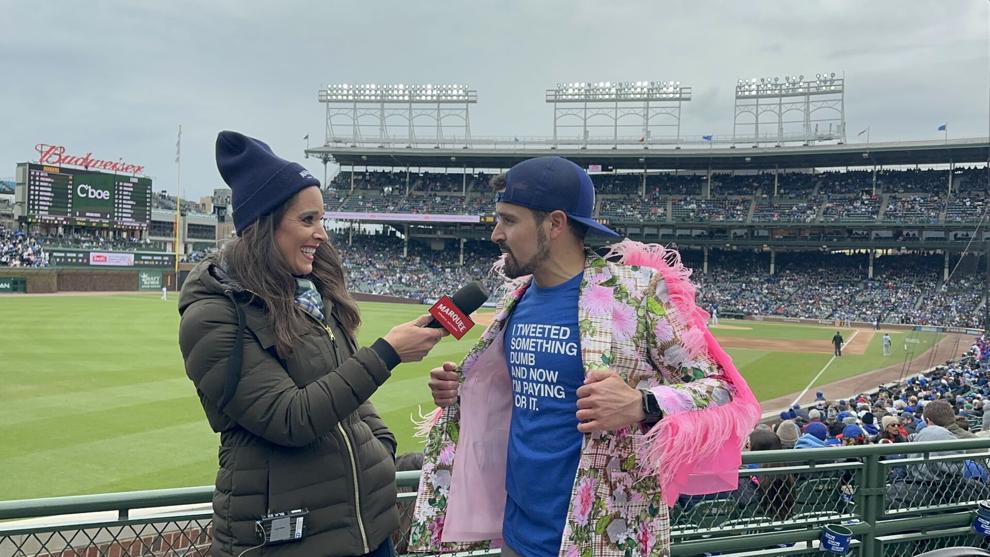 Gottwald not only mailed him the jacket, she decided to make her way to the game in Chicago, along with LSU assistant basketball coach, Jennifer Roberts, for Saturday's baseball game between the Cubs and the Los Angeles Dodgers at Wrigley Field.
The three, Huff, Gottwald and Roberts, sat together for the game.
Gottwald says the experience is the latest chapter in "Sisterhood of the Traveling feathered Neubyrne jacket — who's going to wear it next?"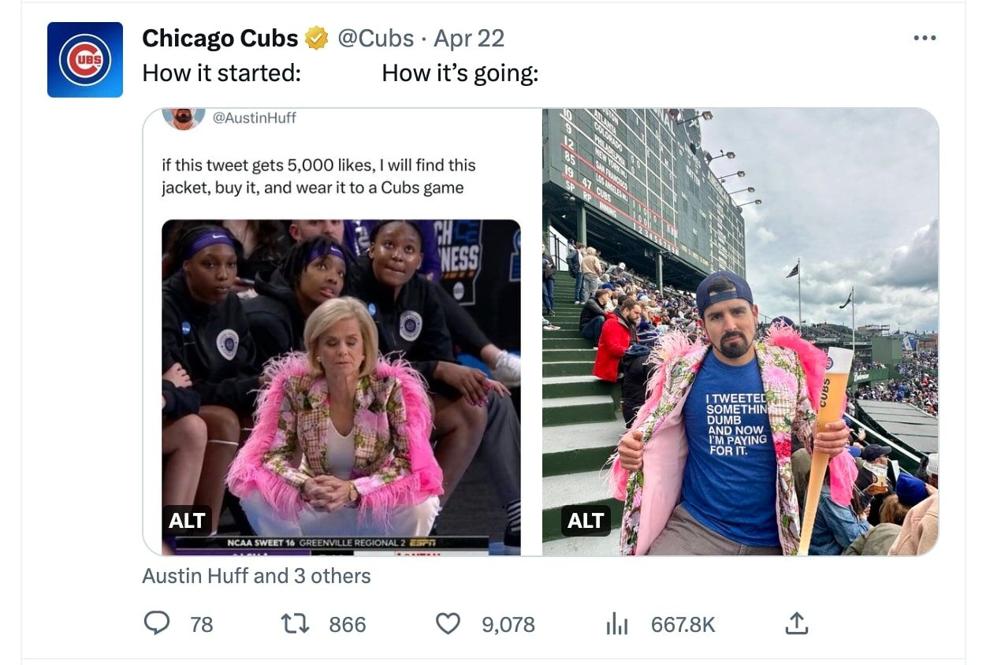 "It was honestly such a fun day. So random and so glad I was there," Gottwald said. "This was a random, fun day with this crazy jacket story. The highlight was just watching Austin be the mayor of Wrigleyville. It was awesome."
Gottwald was dressed for the occasion, wearing a "high-low dress made of Mongolian sheepskin fur" by Norman Bradbury, as one does for a professional baseball game.
"I like to promote other people on my page — especially young designers. This one was really fun," Gottwald said. "It was honestly the only thing I could imagine wearing now because it was so warm. It was cold and hailing — and I wore the dress with my Neubyrne hat."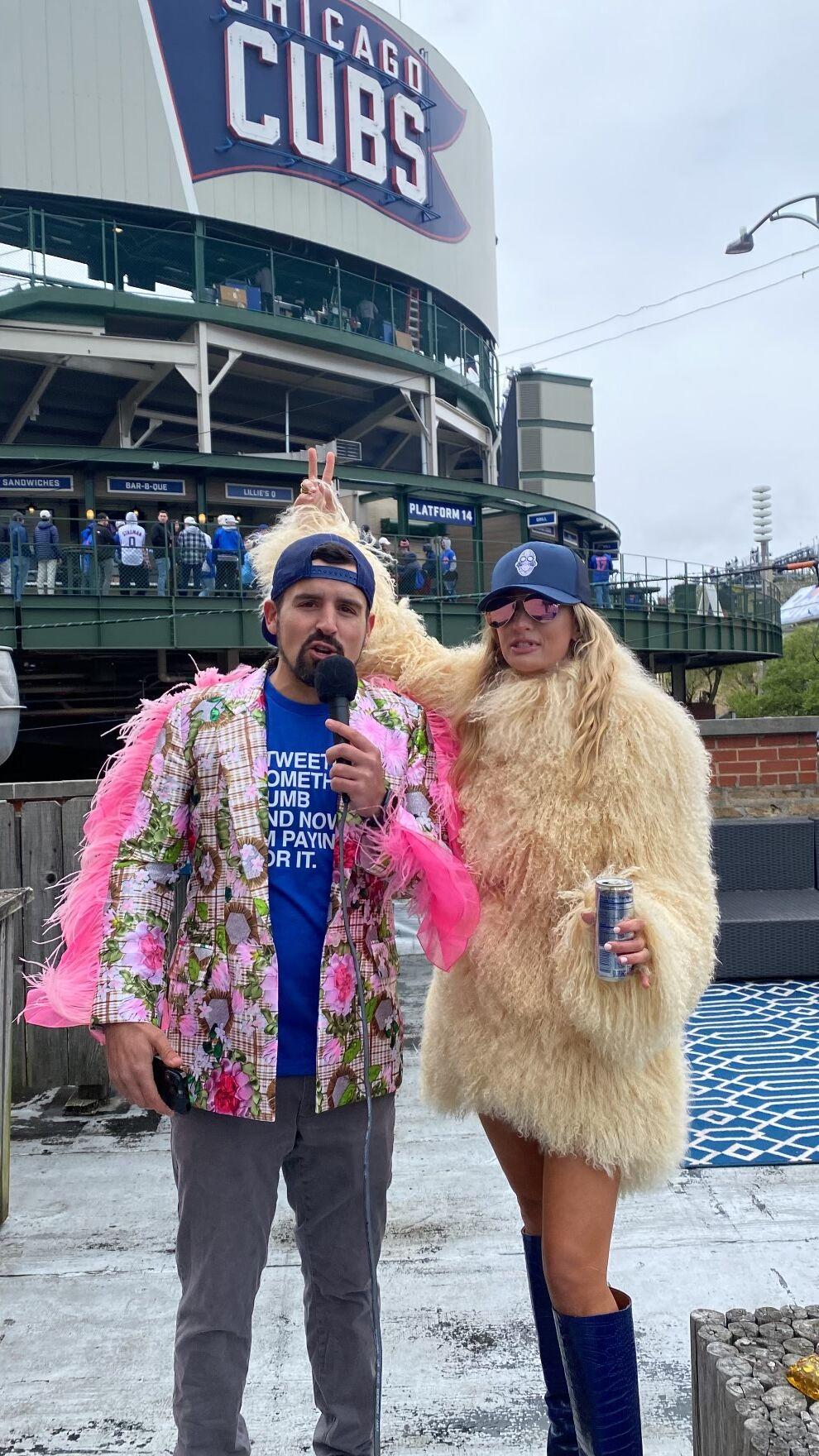 Roberts says the experience was priceless and that the highlight was seeing Huff wearing the jacket.
"And then how many people would come around and say, 'OMG, Kim Mulkey.'" Roberts said. "It's everywhere, and I'm telling you, Austin was living his best life Saturday."
During the game, Huff went down on the field and was interviewed and put on the big screen numerous times.
"It was beyond what I could've dreamt up," Huff said, calling Gottwald his "newest best friend in the whole world."
"It was so much fun," he said. "I've been telling everyone I should've set the number of likes for the original tweet so much higher, but now I'm not so sure because it was an incredible weekend that I'll never forget — mainly because the internet won't allow me to forget it!"