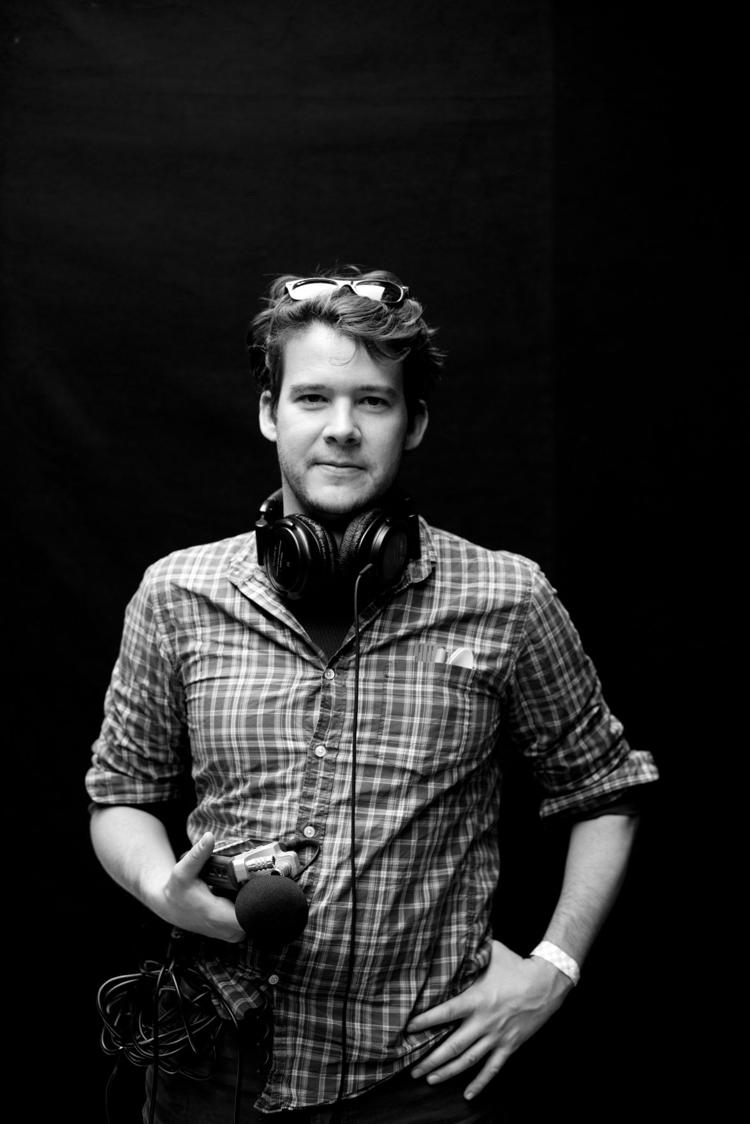 For years, New Orleans writer and college professor Rien Fertel had no love for the Southern rock and alt-country band Drive-By Truckers.
When a friend invited him to a Drive-By Truckers show at Tipitina's in 2004, Fertel walked out long before the end. "I didn't love the band," Fertel said last week. "They were too strident for me at the time."
Later, Fertel's stepfather gave him a Drive-By Truckers mixtape. He gave that a spin or two in his car, but still didn't love it, he said.
The prospect of Fertel writing a book about the music of Drive-By Truckers seemed dim. But love is strange. Fertel's indifference to the band changed when he found its sprawling 2001 concept album, "Southern Rock Opera."
"I loved the stories on the album," he said. "I loved the politics of the album and that it's based in history. I loved the weirdness of the album. It became an album that I would always play during road trips."
Fertel's affection for "Southern Rock Opera" grew so strong that he wrote a book about it. Published by Bloomsbury, Fertel's work is No. 133 in the "33 1/3" book series about music albums. Each book in the series takes a deep dive into a specific record, and the series has covered a wide range of albums, including works by Aretha Franklin, Tom Petty, Celine Dion, Joy Division and Miles Davis.
Fertel will read from his book about "Southern Rock Opera" and answer questions at 4 p.m. Sunday at the Baton Rouge Gallery.
Divided into two acts, "Southern Rock Opera" weaves two parallel stories throughout its libretto. One story follows Betamax Guillotine, a fictionalized version of Drive-By Truckers. Betamax Guillotine loves Southern rock. That affection, however, is tempered by the South's troubling history, including Alabama's segregationist governor, George Wallace.
The second story in "Southern Rock Opera" details the rise and fall of the classic Southern rock band Lynyrd Skynyrd. Of course, "Sweet Home Alabama" is one of Skynyrd's best-loved songs. For decades, too, the band made the Confederate flag a major part of its iconography.
"Southern Rock Opera" became Fertel's travel soundtrack as he drove through the Carolinas and Tennessee doing research for his 2016 book, "The One True Barbecue: Fire, Smoke and the Pitmasters Who Cook the Whole Hog." Using barbecue as a hook, the book is Fertel's personal, historical study of race, labor and myth-making in the deep South.
LSU Press in 2014 published Fertel's first book, "Imagining the Creole City," about a circle of identity-seeking writers in 19th century New Orleans.
Fertel applied the research methods he used for "The One True Barbecue" to his book about "Southern Rock Opera": a combination of historical research and on-the-ground reporting from concerts and recording studios.
Because Lynyrd Skynyrd is such a big part of the "Southern Rock Opera" narrative, Fertel knew attending at least one Skynyrd concert was mandatory.
"I put off seeing them for years," he said. "They would come to New Orleans and play festivals. I always found an excuse to get out of it."
In the final chapter of his new book, Fertel explains his entrenched reluctance.
"First, there was the question of relevance," he writes. "With Ronnie Van Zant's youngest brother, Johnny, fronting the band, the lineup contains just a single co-founder and crash survivor: guitarist Gary Rossington. But I especially dreaded seeing them now, the summer of 2017, mired in the first year of President Donald Trump's regime. Everything about the man, and my country, that I despised — conservatism, chauvinism, white supremacy — seemed entangled with the legacy of Skynyrd."
When Fertel finally attended a Skynyrd concert, he actually enjoyed it.
"It was a wonderful experience," he said. "It wasn't what I pictured at all. I saw just two Confederate flags (in the audience, not on stage.) There was nothing overtly neo-Confederate. They didn't play one new song. It was all the hits from '77 and before."
Lynyrd Skynyrd is currently on what's being billed as the "Last of the Street Survivors Farewell Tour." It comes to the Baton Rouge River Center on Dec. 7.
Fertel ends the book with accounts of a Lynyrd Skynyrd show in Huntsville, Alabama, and a Drive-By Truckers performance in Oxford, Mississippi. The final chapter also expresses admiration for the Truckers' 2016 album, "American Band."
"That album," Fertel writes, "arrived as one of the 21st century's rare, full-blown protest records. …If 'Southern Rock Opera' provided proof that the Truckers, unlike Lynyrd Skynyrd, had forged an identity resulting not from their experience as Southerners but in spite of it, 'American Band' proves much the same: the most American of bands wrestling with the great hope and great tragedy that is America."
---
Rien Fertel reading from 'Southern Rock Opera'
4 p.m. Sunday
Baton Rouge Gallery, 1515 Dalrymple Drive
Free