While brewing coffee the other morning, I looked out the kitchen window and saw Sam heading toward the park. It was a glorious gift of a day — the sun bright, the air balmy, the neighborhood shaking off the dull sleep of winter. Many other walkers were out, like groundhogs liberated from their burrows. Sam seemed in good company.
The only trouble was that Sam is an aging beagle, and he was unattended by his owners, my neighbors Robert and Jeannemarie, who were obviously unaware that he had slipped through their gate.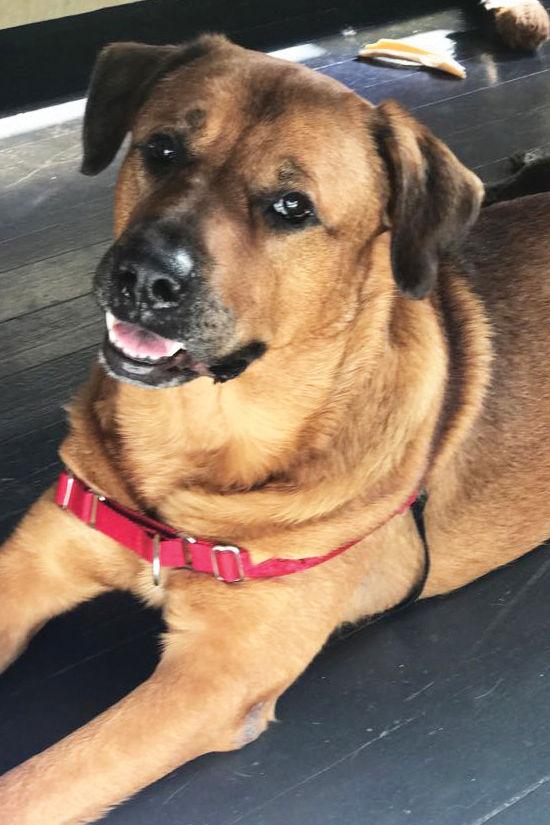 Sam and I are old friends, so he usually listens to me when I fetch him from one of his walkabouts. He returns to his yard so that I can latch him safely inside, resigned to the reality that the gig is up. But this time, as I beckoned Sam back to the pleasant confines of his patio, he stared at me blankly, then disappeared behind the house of my other neighbor, Sandra, who keeps several cats.
The thought of Sam being ambushed by a colony of felines raised my eyebrows, though I had reason to hope that things would work out. Sandra's cats are known for their generosity, as I learned several years ago when our own tabby Louie, now gone from us, was diagnosed with a weight problem.
His vet prescribed a strict diet, which we followed to the letter. But despite our regimen of high-fiber, low-calorie cat food, Louie's big orange tummy continued to sag toward the ground. The mystery was solved when we discovered that after his meager breakfast at home, Louie was squeezing through the fence to feast on Sandra's porch, where her own cats graciously parted ranks so that he could hog the victuals. She was apparently buying extra food to keep him happy, a revelation that mortified us when Louie's morning routine came up in casual conversation.
Louie remained an unrepentant roamer, eventually done in by a passing car during one of his expeditions. Sam is more of a homebody, as is our old terrier Foster, although the approach of spring gives both dogs wanderlust.
Spring, I suppose, is an intoxicating temptation for a dog — so many new things to sniff, and the bugs swarming, and newly green lawns stretching in every direction, a blank canvas to be marked with a raised leg and a spirit of expectation.
Dogs enjoy the season at ground level, which is the best way to greet spring in this part of the world. In a place with no mountains or canyons or even hills, the pleasures of spring come in the lowercase — in the new clover, the emerging blooms on the backyard plum, and birdsong so loud it lifts even the most casual listener from the cynicism of the headlines.
Like Sam, now back with his masters, I spend much of my time these days dreaming of escape.