Pat Broussard answered a knock at his door in 2002 to find two Mormon missionaries standing there. What happened next surprised his visitors.
"I looked at them and thought: 'You boys look hungry. Come on in. I'm going to feed you,' " Broussard said. "There was something about them that said, 'Let them in; talk to them.' "
By the time they left, Broussard had begun an unusual faith journey. And missionary Andrew Blackwell missed on winning a convert but gained a lasting friend.
On May 27, Broussard, 56, and Ryan Hallford were ordained Catholic priests by Bishop Robert Muench, of the Diocese of Baton Rouge. In the audience was Blackwell, who returned to Louisiana from Utah to offer support.
"I promise you, you will never see it with a Mormon and a Catholic the way this has unfolded," Blackwell said. "Pat is my brother. I love Pat as much as any man can love someone he's not related to. He's one of the best human beings I've ever met in my entire life."
When they met 15 years ago, Broussard was a married father of two. His wife, Aminthe, had been a teacher before deciding to enroll in LSU's Paul M. Hebert Law Center. Broussard was in New Iberia getting the house ready to sell to join her in Baton Rouge when the Mormons came knocking.
Broussard admitted to the missionaries that he was not especially devout. They challenged him to explore a deeper relationship with God. Although they wanted him to do so through the Church of Jesus Christ of Latter-day Saints, Broussard said he never felt pressured.
"What I experienced was they were more interested in my eternal soul and cared about me as a human being, which resonated with me," Broussard said. "They taught me a lot about their faith, but they never put it to me as though, 'You have to believe this or you'll never be in heaven.' "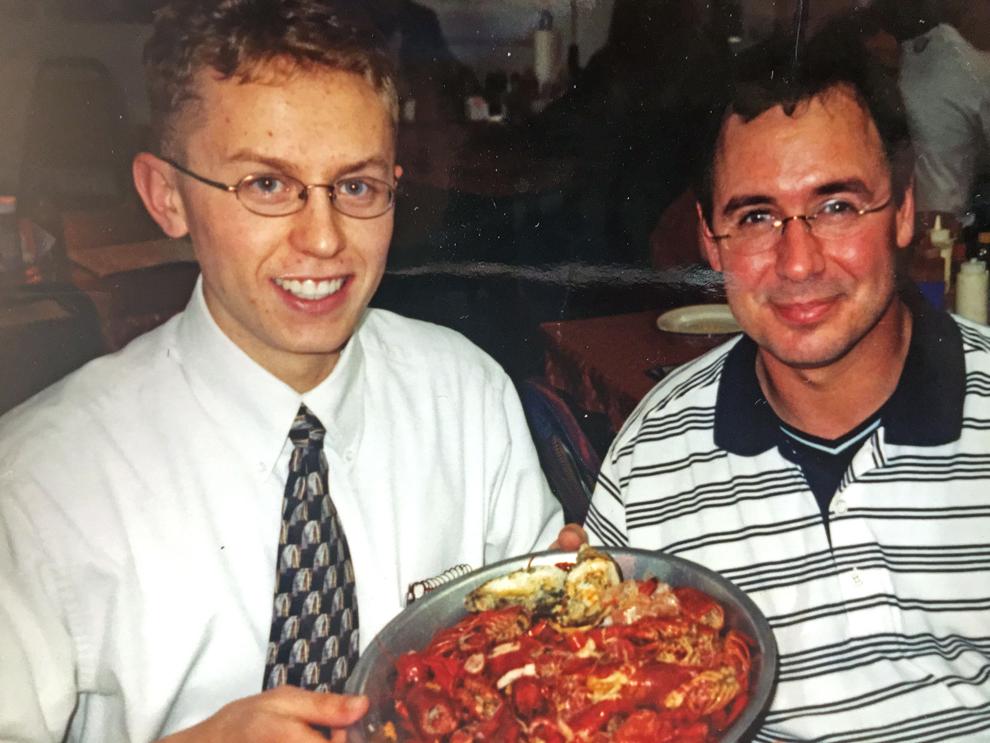 "The Mormon church is what we view as a restoration of the original church of Jesus Christ, and the Catholic Church is the remnant of the original church of Jesus Christ," Blackwell said. "So, when me and Pat talk, it's never argumentative. It's basically the remnant is still good or the restoration is what we need, but we're all on the same page."
Not all Mormons see it that way, Blackwell said. Broussard said a missionary later told him he was going to hell.
"I was livid," Blackwell said. "You never, ever, ever should say that to somebody."
Their conversations continued every week or so for about three months, and Blackwell said Broussard contemplated being baptized as a Mormon. Then, he changed his mind.
"What they awakened in me was a desire to grow in closer relationship with Christ," Broussard said. "Rather than jump off into another faith to do that, I decided to explore my own faith. … I was born into a Catholic family. He sent me to Catholic schools. I was baptized a Catholic. I was given First Communion. I was given the sacraments all through life. For me to say, 'Now I've decided I want a relationship with Jesus, but this faith that you gave me, Lord, I'm going to ignore that. I'm going to go off to this new thing.' That didn't resonate at all."
"There was a true conversion of heart, what we call a metanoia, a rebirth. … From that point forward, I knew that God loved me deeply and he desired my love for him, and that's when I began to think, 'How am I going to do that?' "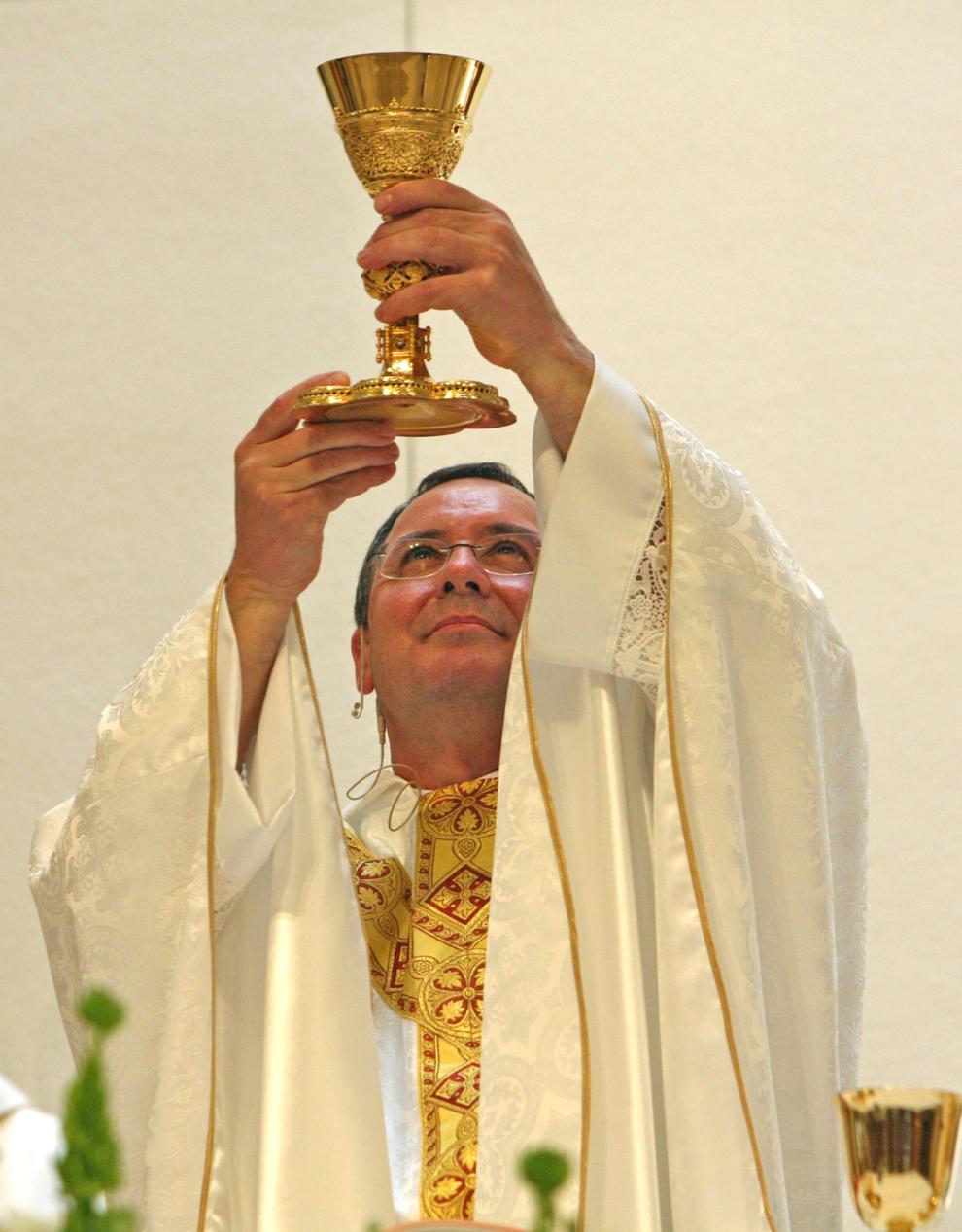 His mother-in-law, Helen Marin, who taught catechism classes and helped Broussard deepen his faith, suggested he explore becoming a deacon, who serves a parish, assists the priest at Mass and performs works of charity.
This came as a shock to Aminthe.
"She had known me since I was 16, this guy who went to church because he had to most of the time, really wasn't all that involved, went because it was a good example to my children, complained about the length of homilies, wasn't involved in a whole lot of ministries, and all of a sudden you want to be a deacon?" Broussard said. "It was, like, 'You're going to have to show me.' But she went along with it and supported me."
Broussard was ordained as a deacon in 2010 and was assigned to Holy Family Catholic Church in Port Allen.
Along the way, Broussard never lost touch with Blackwell.
Before Blackwell's two-year missionary term ended, Broussard bought food to supplement the missionaries' meager stipend, and they stayed connected after Blackwell returned to Utah. That included supporting Blackwell through a divorce.
The saddest moment, however, came after Aminthe died unexpectedly on Jan. 7, 2014.
"I'm not a super emotional person," Blackwell said. "I wept for days."
As Broussard grieved, Marin and Blackwell had the same suggestion: Become a priest. It took Broussard about a year to come to the same conclusion. He resigned as a sales manager for Thomas Tools and entered seminary.
Now Broussard is parochial vicar at St. Thomas More Catholic Church in Baton Rouge, a post he started on July 1.
"I've never seen a more Christ-like example of love and charity and kindness than came from him," Blackwell said. "I think Pat has a mission. Anybody who runs into him, they know he's special."
Blackwell looks forward to their relationship continuing into the future. Far into the future.
"When Jesus comes back, if he says, 'So, my church was established, it was passed down and the Catholics maintained it and this is the Gospel here,' I will be more than happy to say, 'OK, and Pat, you can baptize me,' " Blackwell said. "And we'll continue moving forward in our progression."