In the summer of 1969, pop music festivals mushroomed across North America. Although the Woodstock Music & Art Fair in upstate New York was the biggest and most celebrated among the peace- and music-filled gatherings, a dozen smaller festivals sprouted in or near Atlanta, Dallas, Seattle and other cities.
Fifty years ago this weekend, 30,000 young people flocked to the New Orleans Pop Festival. The festival took place at the Louisiana International Speedway in Prairieville, 65 miles from the festival's namesake city, and several Woodstock acts who'd performed on Max Yasgur's dairy farm two weeks earlier also appeared in what was then Ascension Parish cattle country.
Promoter Steve Kapelow, a 27-year-old member of a New Orleans family in the real estate business, invested a reported $300,000 into his three-day festival near Baton Rouge.
Despite the intense heat and dust on the racetrack, the New Orleans Pop Festival was a mostly trouble-free zone. Attendees who didn't have too much fun to not remember being there say it was a genuine '60s happening, a highlight of their lives, then and now.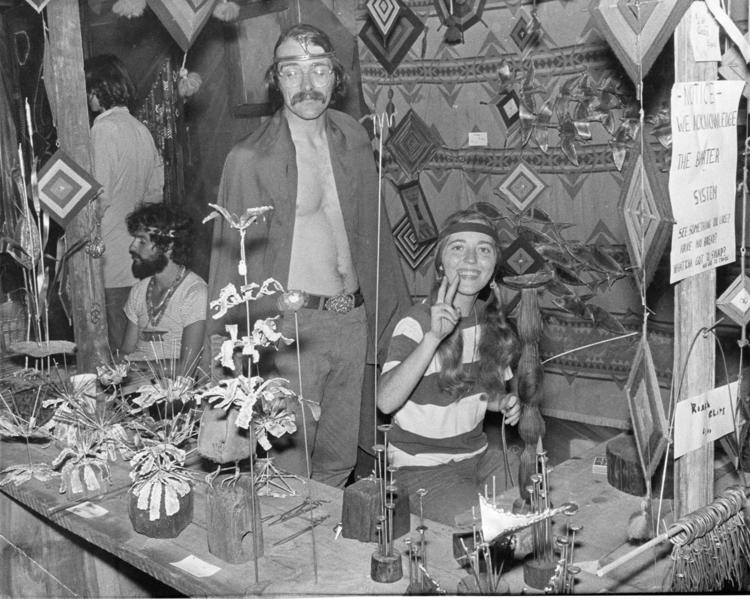 Festivalgoers from throughout the nation traveled to Prairieville to see a lineup that included Janis Joplin, Canned Heat, Jefferson Airplane, The Grateful Dead, Chicago Transit Authority and Tyrannosaurus Rex. Opening day featured New Orleans acts Dr. John and Deacon John and the Electric Soul and the Cajun singer-fiddler from Cameron Parish, Doug Kershaw.
One New Orleans Pop Festival act, Santana, was standing on the cusp of stardom. From the San Francisco Bay Area, the percussion-heavy Latin-jazz-rockers had thrilled their massive audience at Woodstock. That performance dovetailed with the group's just-released debut album and subsequent inclusion in the "Woodstock" documentary, making 22-year-old Carlos Santana a star.
Steve Vaughn, a then-16-year-old musician and student at Catholic High School in New Iberia, drove to the festival in a Volkswagen bus with a group of seven or eight that included members of his band, Highway. Vaughn's A-student status convinced his parents he could be trusted to attend the event with his friends.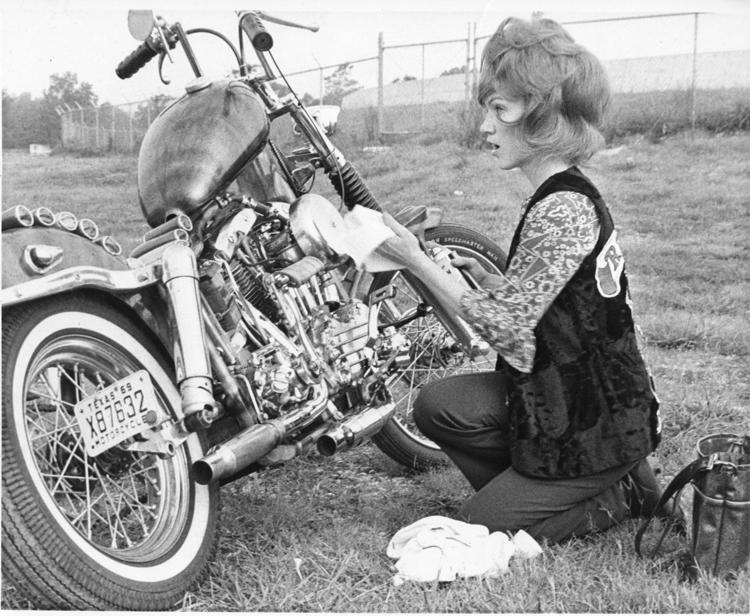 "To this day, it's among the most magical three days in my life," Vaughn said. "Those bands we saw 50 years ago, most of them are in the Rock & Roll Hall of Fame. Unbelievable to think it happened in Prairieville."
Vaughn spent much of the festival right in front of the stage, which was built into a curve in the racetrack asphalt.
"It was so hot," he said. "Janis Joplin, she was sweating all over me, coming down like a faucet. I showed my buddy my arms and said, 'This is all Janis, man.' She knocked me out. She had so much energy."
Vaughn watched Joplin chug whiskey from a Dairy Queen humdinger cup after every song. The singer had stashed a box of Southern Comfort next to a B3 Hammond organ. "By the end she was pretty wasted," he said.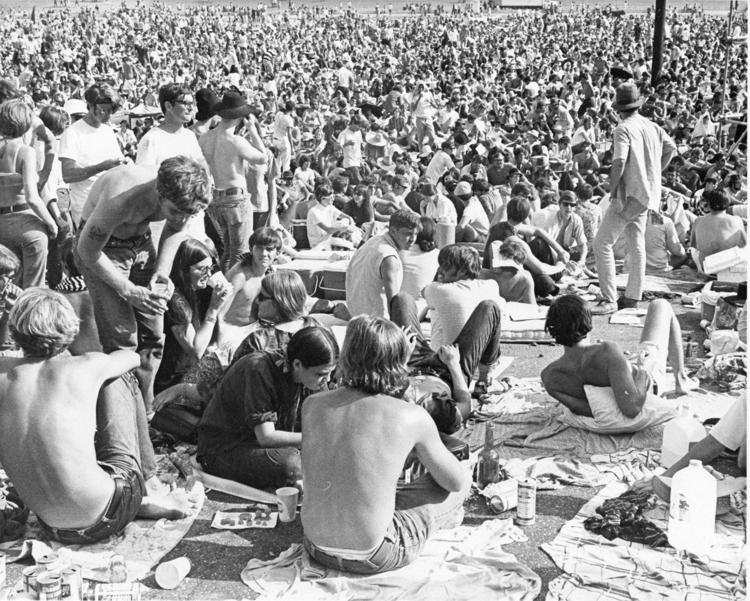 Joplin's New Orleans Pop Festival appearance was the third time Patrick Dennis saw her perform in the summer of '69. A then-18-year-old journalism student at the University of Louisiana Monroe, Dennis saw the singer at Woodstock earlier that month and at the Atlanta International Pop Festival in July.
In Prairieville, Dennis said, "the crowd went nuts when she came out. Anytime you'd see Janis, it was like magic. And you could work your way down front at the Pop Fest. At Woodstock, it took half-a-day to do that."
Dennis also loved the psychedelic folk-rock band It's a Beautiful Day. He remembers The Byrds, Canned Heat and Vanilla Fudge, but, echoing Vaughn and others, Joplin's explosive performance rocked his soul.
Robby Zeringue, a then-17-year-old rising senior at Istrouma High School in Baton Rouge, got permission to attend the festival after his father heard the counterculture anthem, "Get Together," sung at a Catholic folk mass.
"Pop was humming that song on the way home from church," Zeringue remembered. "I told Pop that the fellow who wrote and recorded that song we just sang at church was going to be at the art fair in Prairieville. My dad said, 'Oh, he's going to be there? I'll tell you what — if I can give you a haircut, you can go.' "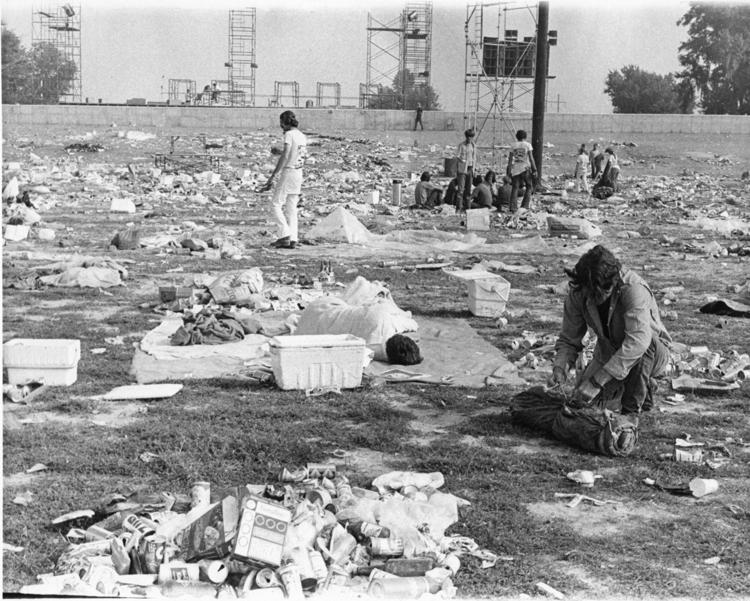 For Vaughn, The Youngbloods' performance of "Get Together" was a festival highlight.
"Right when the sun started to set, Jesse Colin Young started 'Get Together,' " he recalled. "People were out there holding hands. It was the most amazing experience."
Zeringue attended the festival with his older brother and a friend. He made a point of keeping his distance from the festival's security team, the Galloping Goose Motorcycle Club from New Orleans.
"If you didn't give them any trouble, they didn't give you any trouble," Zeringue said. Despite the racetrack being "hot as hell," he added, "it was just a good time, like a mini-Woodstock. The next thing I knew I had taken a bath and was starting my senior year of high school — with a big grin on my face."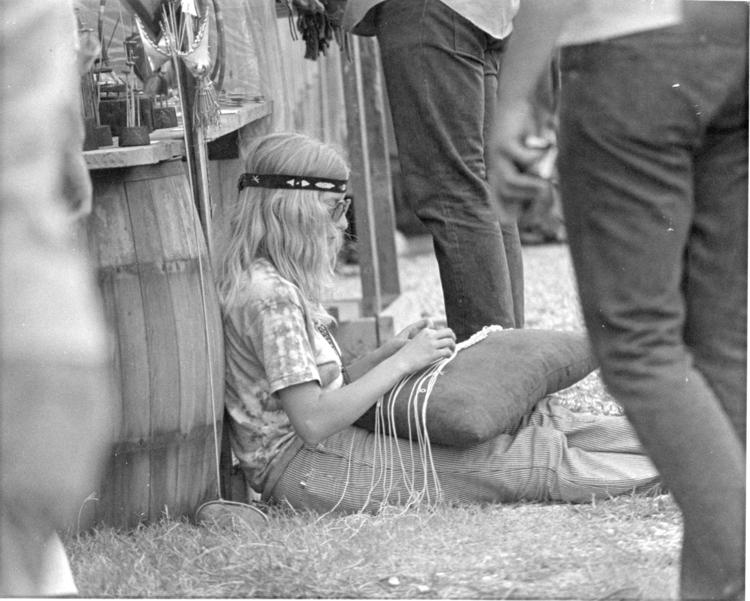 The music schedule distributed to festivalgoers included a cautionary message: "The festival staff would like to remind you that there are people outside this stadium who don't dig the sounds you'll hear this weekend, who don't like our hair or our clothes or our ideas. They are waiting for us to blow our cool. … The news media of America is represented here — waiting for a chance to report to the country that we were unable to handle our own scene. Show them this weekend that they are wrong."
"Those poor people out there," Zeringue said last week, "thought the young people were going to get in their pastures and slaughter their cows and eat them. At the least, they were told that the hippies would paint flowers all over their cattle. But when it was all over with, the sheriff and everybody were complimentary of the kids who went."
Despite the fears of violence and destruction, the festival was a remarkably peaceful affair. Ascension Parish Sheriff Hickley Waguespack told The States-Times that it went "much better than expected." A Prairieville resident, The Times-Picayune reported, expressed his surprise, saying, "I wouldn't have believed these people were for real if I hadn't seen it myself. These hippies were better behaved than many of our local residents."