In 2017, Donney Rose was writing Facebook updates in celebration of Black History Month and wanted to take it a step further than just talking about historical black figures. He wanted to celebrate everyday black life.
"It was a shout out," says Rose, a Baton Rouge poet, activist and 2018 Kennedy Center Citizen Artist Fellow. "Shout out to the black cafeteria worker or to the black mother — to these figures of everyday black American culture."
The posts got a lot of traction, and they morphed into a book of prose called "Black Out Loud," released March 2017. But the purpose behind those posts kept swirling around.
"I said, 'What if we took the idea around this celebration of black culture and visibility and morphed it into a conference,' " Rose says.
On Friday, Aug. 2, through Sunday, Aug. 4, the second Black Out Loud Conference will take place on Southern University's campus, with performances, workshops, panels, resources and social mixers. This year's conference will focus on criminal justice reform, financial empowerment and mental health awareness in the black community.
Black Out Loud 2019 will kickoff at 8 p.m. Friday with a performance by Grammy-nominated singer, songwriter and emcee Maimouna Youssef, aka Mumu Fresh, along with New Orleans poet and singer Sunni Patterson. Saturday will be filled with workshops and panel discussions following the three topic tracks, with a keynote given by Dr. Lakeitha Poole, a mental health professional and owner of Small Talk Counseling & Consulting Services.
Other speakers and panelists include Klassi Duncan, the director of the Women's Business Resource Center and the Contractor's Resource Center at the Urban League of Louisiana; former professional basketball player turned community activist Tyrus Thomas; Terrica Matthews, of Premier Property and Consulting; licensed clinical social worker Harry Turner; and Kenn Barnes Jr., special counsel to the Louisiana Supreme Court.
A Saturday after-party, the Capital City Tee Party, will take place at 9 p.m. at Quarters. And the conference will end Sunday with a closing brunch featuring interviews with criminal justice reform experts.
"Some key conversations that persist in the African American community are around financial empowerment, mental health and criminal justice reform," Rose has previously said. "There are more tie-ins and overlap around these subject areas than we often recognize."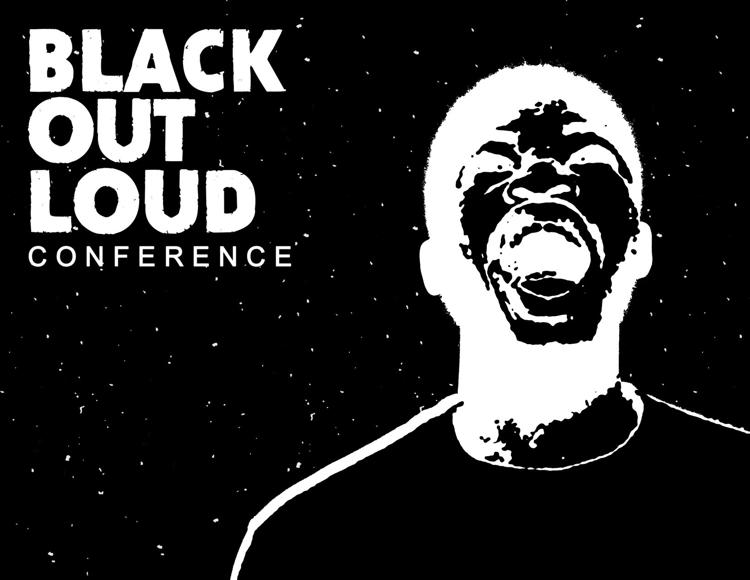 It was important to Rose that Black Out Loud began and grew in Baton Rouge.
Baton Rouge is "a city that by the numbers has a slightly larger black populace, but extreme deficits to the community," Rose says, "whether you're talking about income gap, access to health care, educational inequities. We recently came to realize that there is a heightened suicide rate among black males, which ties directly into mental health awareness. All these things plague this area.
"As someone who has grown up here, lived my whole life here, worked here, has my community here, if Black Out Loud is to grow, it had to start here for me."
The inaugural Black Out Loud Conference took place last August at the McKinley Alumni Center with a focus on arts, media and activism — topics Rose is intimately familiar with — and featured a keynote by Van Lathan, a Baton Rouge native and TMZ producer. Lathan gained a lot of notice in 2018 after confronting Kanye West when the rapper interviewed with TMZ and called American slavery a "choice," among other reckless statements.
About 200 people came through last year's conference, Rose says, which prompted the move to Southern University's campus. The historically black college was a sponsor last year and is a presenter this year, along with Dr. Rani Whitfield and Baton Rouge nonprofit MetroMorphosis.
Rose and Black Out Loud Conference organizers — Rose says about 15 people are helping organize this week's conference — kept things going after the 2018 conference with a series of events: An open mic and mental health expo was held at Southern Grind Cofé during the weekend of Southern's homecoming; a symposium revolving around voting and political agency was held in October; and "The Color of Currency," in February, focused on black entrepreneurship.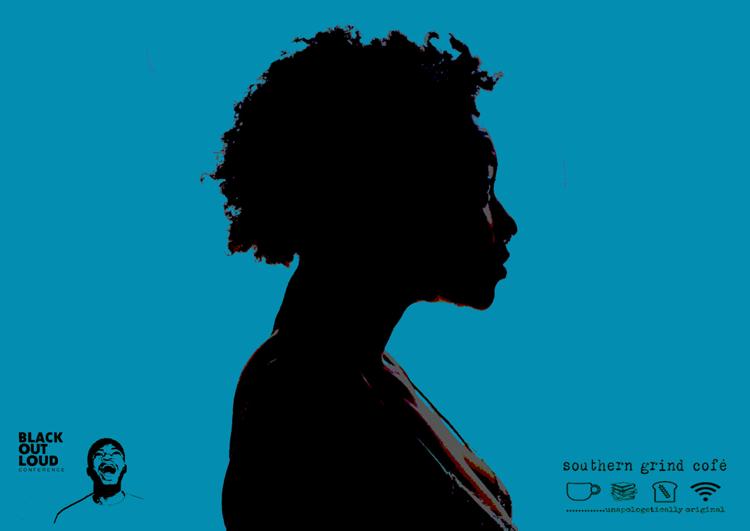 The purpose of Black Out Loud is to focus on and center black life. (Rose says people of other races may attend the events, but it's important to be respectful and mindful of the conference's mission and keep your presence "in perspective.") And the conference could be replicated in other majority black cities, like Atlanta or Detroit, or organized by other communities, like LGBTQ Out Loud or Latinx Out Loud. Rose also has a goal that, in the future, Black Out Loud will be able to eliminate its registration fee.
Rose says he hopes conversations and curiosity will spark from Black Out Loud sessions.
"I don't want anyone thinking that they will leave Black Out Loud with every answer to everything," he says, "but the dialogue to the conversation, being open and public, the hope will be that people will leave with a deeper understanding and more curiosity to want to figure out the solutions. This is really about being a catalyst for other things."
---
Black Out Loud Conference 2019
Friday, Aug. 2, through Sunday, Aug. 4
Southern University
Registration is $45-$135