St. Patrick's Day is here, and Irish and non-Irish people around the world are celebrating by having parades, drinking green beer or eating corned beef and cabbage, but Irish flavors go beyond that traditional fare.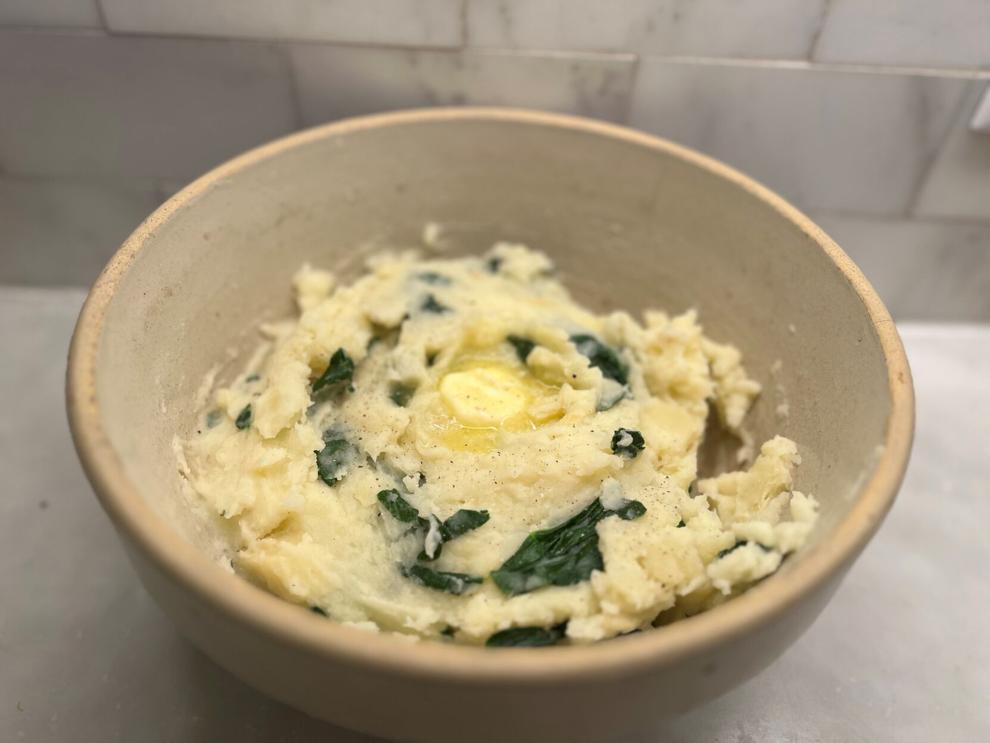 The Irish are known for their wit, wisdom and love of spending time with family and friends over a good meal or a pint of beer at a pub. An Irish proverb says: "Bless us with good food, the gift of gab and hearty laughter. May the love and joy we share, be with us ever after!"
Whether you celebrate St. Patrick's Day, or you are looking for fish dishes for spring, this meal is good enough to share and celebrate. The fish is pan sautéed and served with a tasty mustard cream sauce.
I used red snapper from a local farmers market, but this recipe would work with tilapia, cod or catfish. Fish and potatoes are a classic taste combination that is both light and satisfying. I've included a recipe for colcannon to go with the fish. Colcannon is a traditional Irish dish made with mashed potatoes, parsnip and spinach. 
To finish the meal, try this recipe for chocolate Guinness. A stout beer, like Guinness, has been a popular drink in Irish pubs since the 1700s. It's popular around the world, but it is also used as an ingredient in stews and cakes. Adding beer to cake is a secret ingredient that can amplify flavors and work with baking soda to help the cake rise.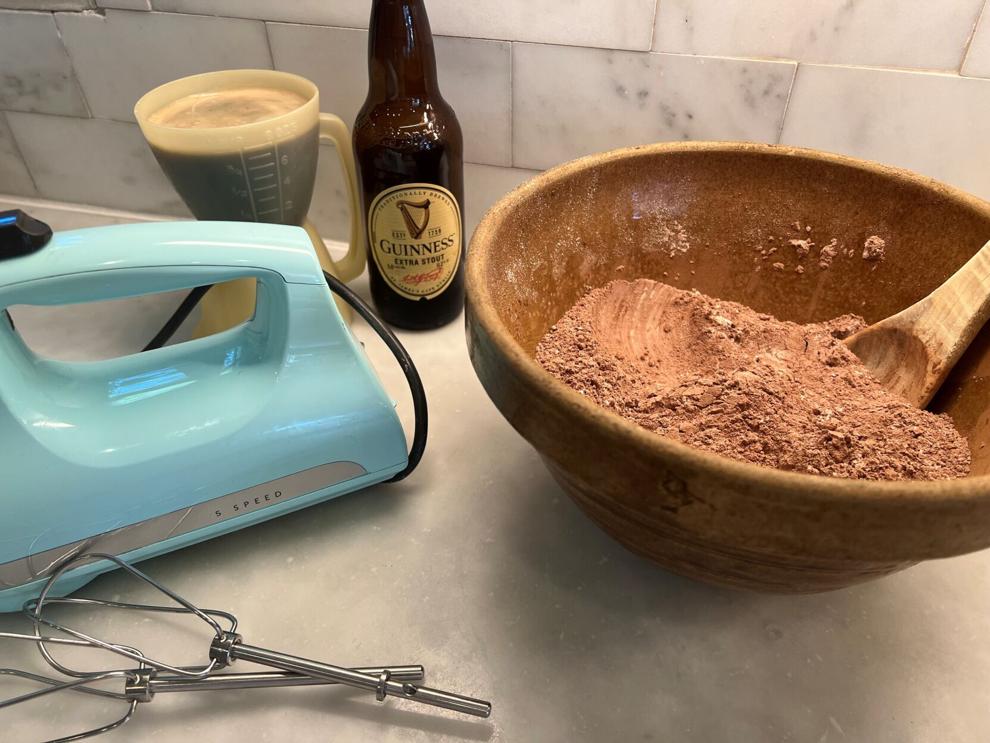 Chocolate Guinness cake is a popular St. Patrick's Day tradition that is worth making all year long. The chocolate flavor is deep and rich but not too sweet. It is topped with a cream cheese icing that has a touch of bright and sweet orange zest.
If you're looking for a way to celebrate St. Patrick's Day with a nice meal at home, you are in luck — these recipes are easy and tasty enough to share. As the Irish say, "Laughter is brightest where food is the best." Cheers to your health! Or as they say in Ireland "Slainte!"
Pan-Seared Red Snapper with mustard cream sauce
Serves 2
Recipe adapted from the "Irish Cooking Bible"
¼ cup all-purpose flour
1 teaspoon salt
cracked black pepper
1 pound red snapper filets (or tilapia, catfish, or cod)
2 tablespoons canola oil
½ cup sour cream
4 teaspoons Dijon mustard
2 teaspoons lemon juice
⅛ teaspoon garlic powder
2 teaspoons fresh thyme or dill
1. In a shallow dish, or pie plate, whisk the flour with the salt and pepper. Coat the fish filets with the flour mixture, and shake off excess flour.
2. Place the oil in a nonstick skillet over medium heat. Add the fish filets and cook until golden brown, about 3 minutes per side. Transfer the filets to a plate and cover with foil to keep warm while you prepare the sauce.
3. In a small bowl, mix the sour cream, Dijon mustard, lemon juice, garlic powder and fresh herbs to make the mustard cream sauce to drizzle over the fish when serving.
Colcannon with spinach and parsnip
Serves 4-6
Recipe adapted from the "Irish Cooking Bible"
4 russet potatoes, peeled and cut into 1-inch pieces
2 parsnips, peeled and cut into 1-inch pieces
½ cup milk
½ stick of butter, plus more for serving
3 cups baby spinach
salt and cracked black pepper to taste
1. In a large pot, combine the potatoes and parsnips, and cover with cold water by 2 inches. Bring the water to a boil, let potatoes and parsnips simmer until tender. This should take about 20 minutes. Drain the vegetables and return them to the pot.
2. In a small saucepan, heat the milk, butter, salt and pepper. Stir until the butter is melted.
3. Pour half of the milk mixture into the potatoes and mash until smooth. Add the spinach into the potatoes and stir. Add the remaining milk and butter to the potato, parsnips, and spinach, until the desired consistency is reached. Stir the potatoes and transfer to a serving dish. Add a tablespoon of butter to the top of the potatoes.
Chocolate Guinness cake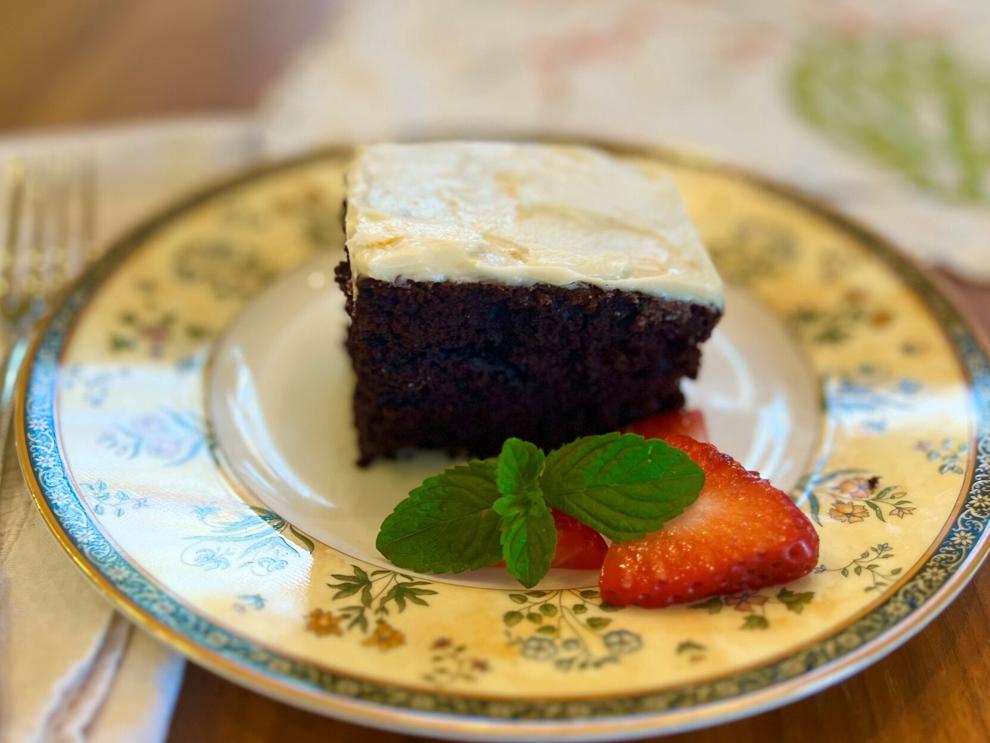 Recipe adapted from "The Irish Cooking Bible"
2 cups all-purpose flour
¾ cup unsweetened cocoa powder
1 teaspoon baking soda
¼ teaspoon salt
1 cup packed brown sugar
½ cup granulated sugar
1 ½ sticks butter softened (12 tablespoons) plus butter to grease the cake pan
1 teaspoon vanilla
3 eggs
1 cup Guinness beer (or other stout beer) at room temperature
Orange Cream Cheese Frosting
1 package (8 ounces) cream cheese, softened
½ stick of butter (4 tablespoons), softened
4 cups powdered sugar
1 teaspoon vanilla
1 tablespoon orange juice
1 teaspoon orange zest
For the cake:
1. Preheat the oven to 350 degrees F. Grease a 13 x 9 inch baking pan with butter.
2. In a medium bowl, combine the flour, cocoa, baking soda and salt.
3. In a large bowl, add the brown sugar, granulated sugar, and butter. Beat the butter and sugars with an electric mixer. Beat in the vanilla.
4. Add the eggs one at a time, beating well after each egg. Add the flour mixture a little at a time and beat into the egg and sugar.
5. Add the stout beer a little at a time, mixing in turns with the flour mixture. Add flour mixture then mix, add stout beer then mix. Repeat until all of the flour mixture and stout beer has been mixed into the egg and sugar. Then pour the batter into the buttered cake pan
6. Bake for 30-40 minutes, or until a toothpick inserted into the center of the cake comes out clean. Cool completely before adding the icing.
For the icing:
1. In a medium bowl, combine the cream cheese and butter and beat together with an electric mixer until smooth. Gradually beat in the powdered sugar. Beat in the vanilla. Add the orange juice and zest and stir into the icing until combined.
2. Spread the icing evenly on cooled chocolate Guinness cake.